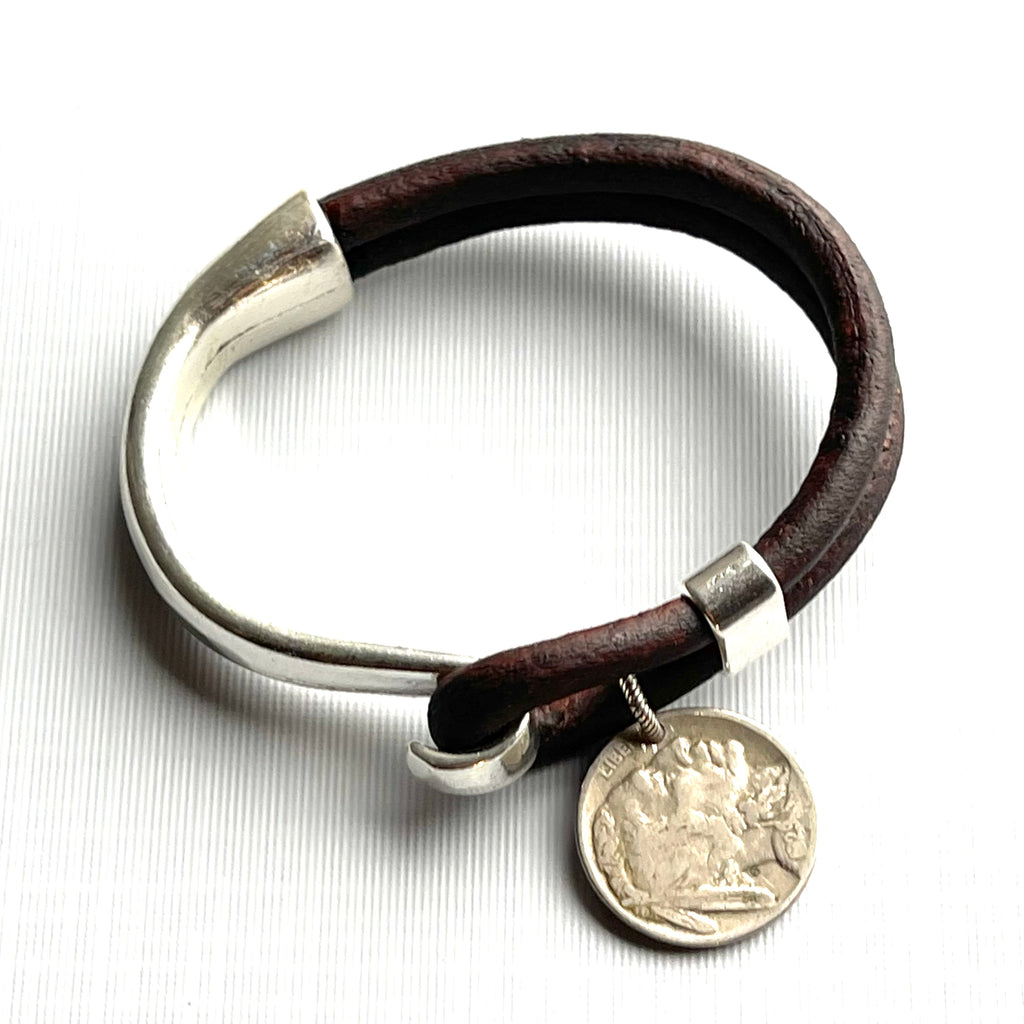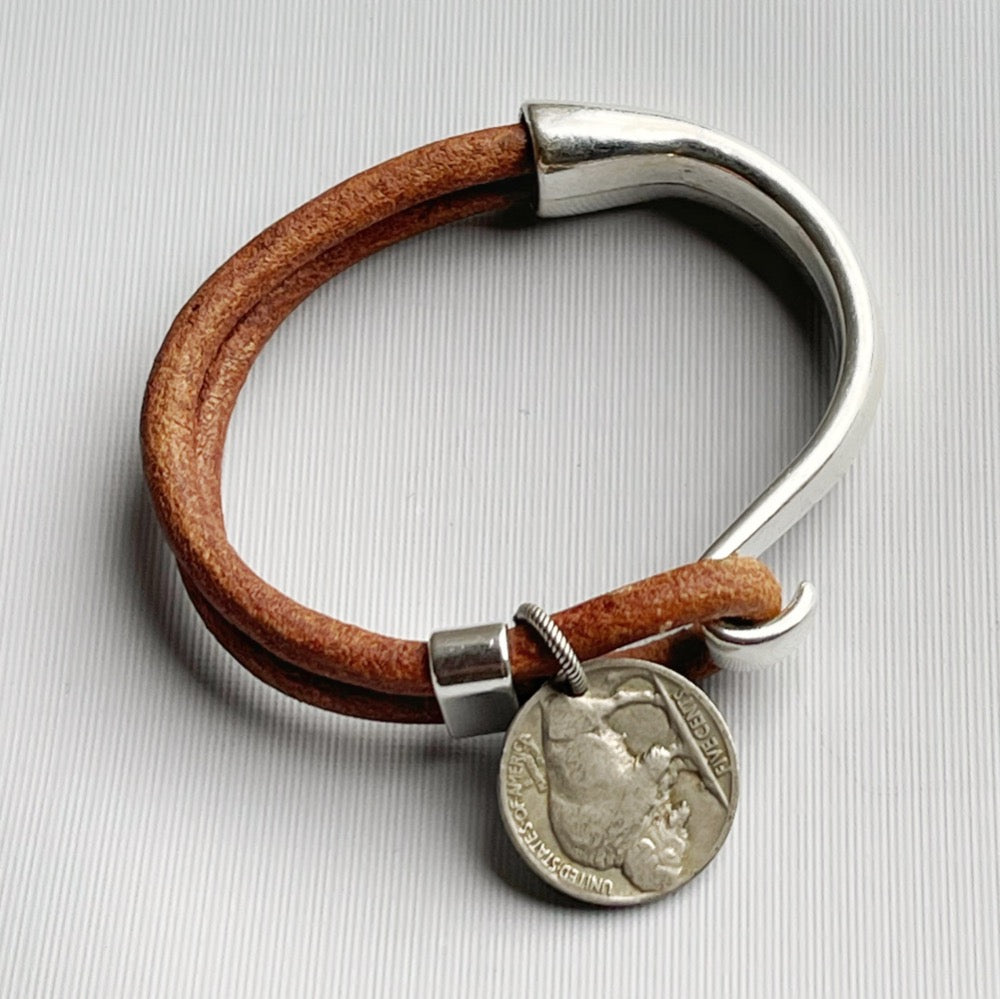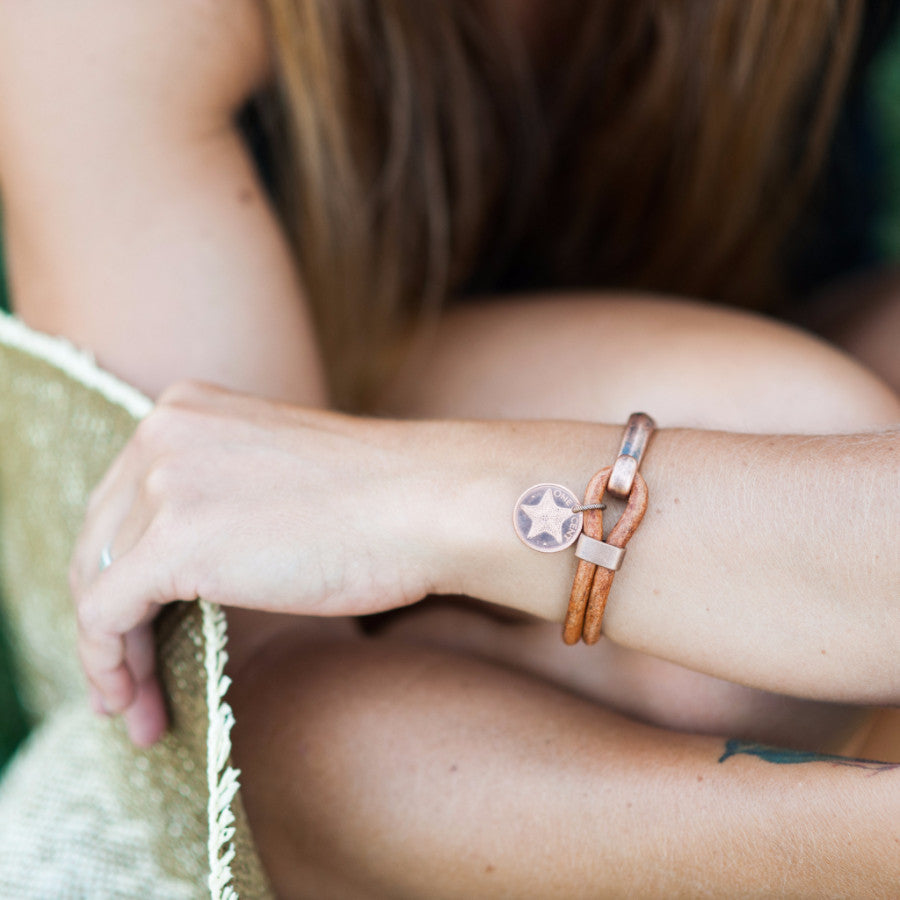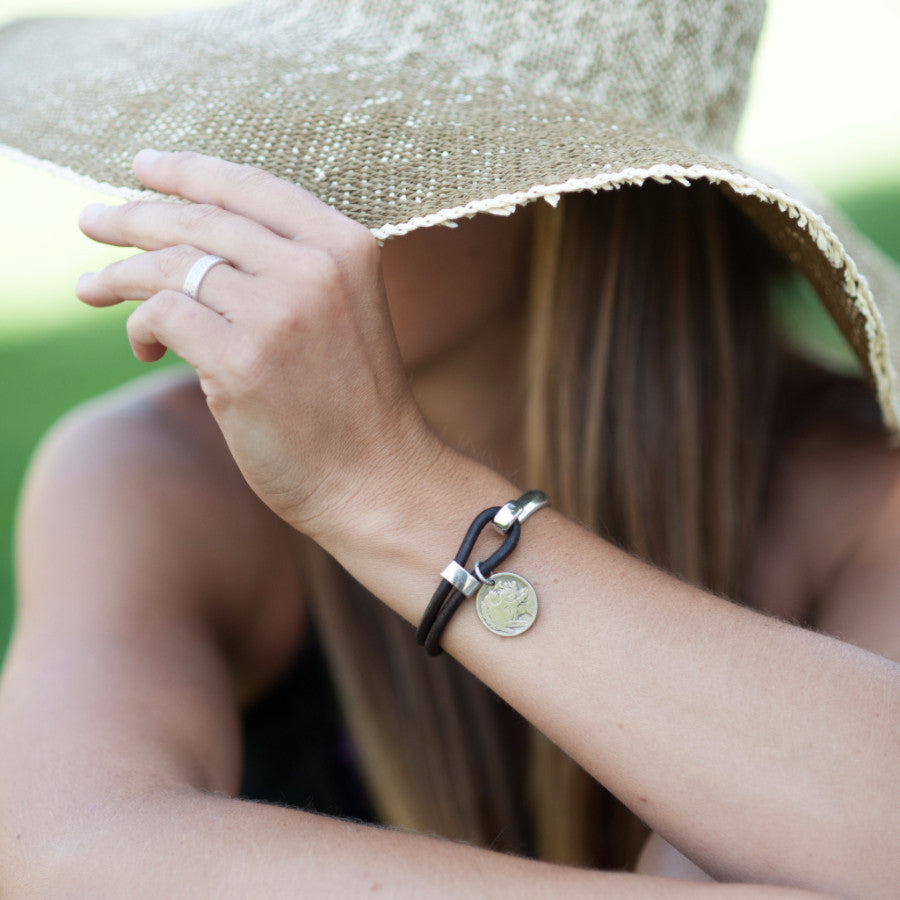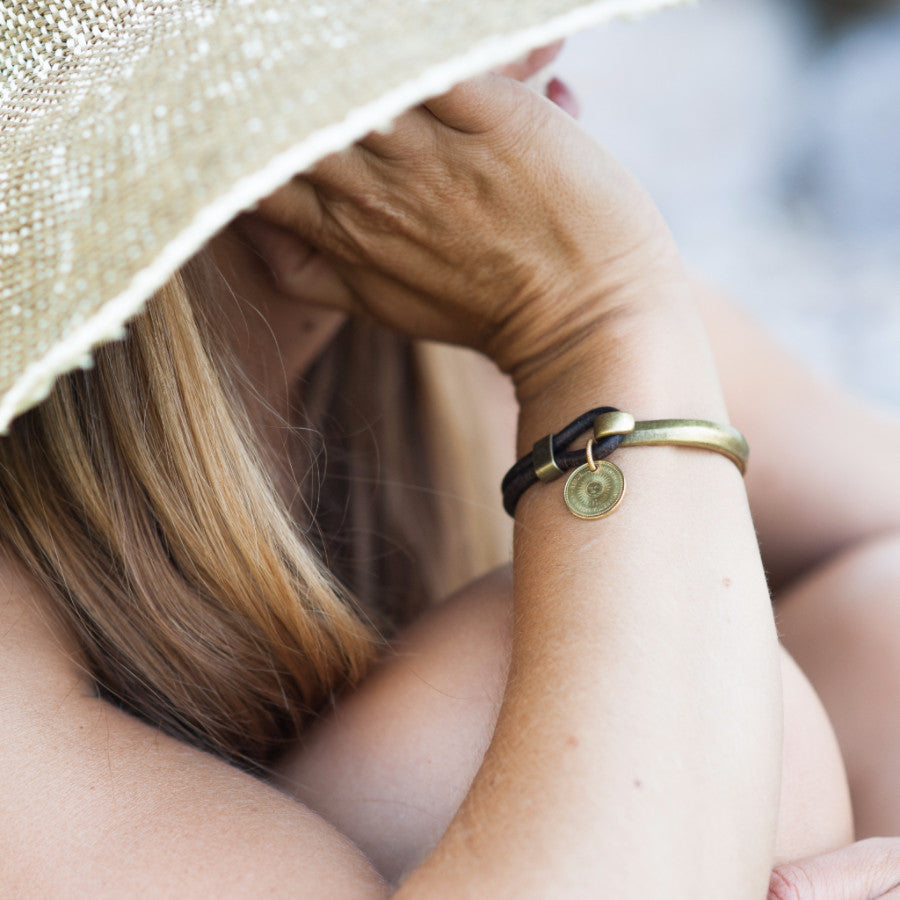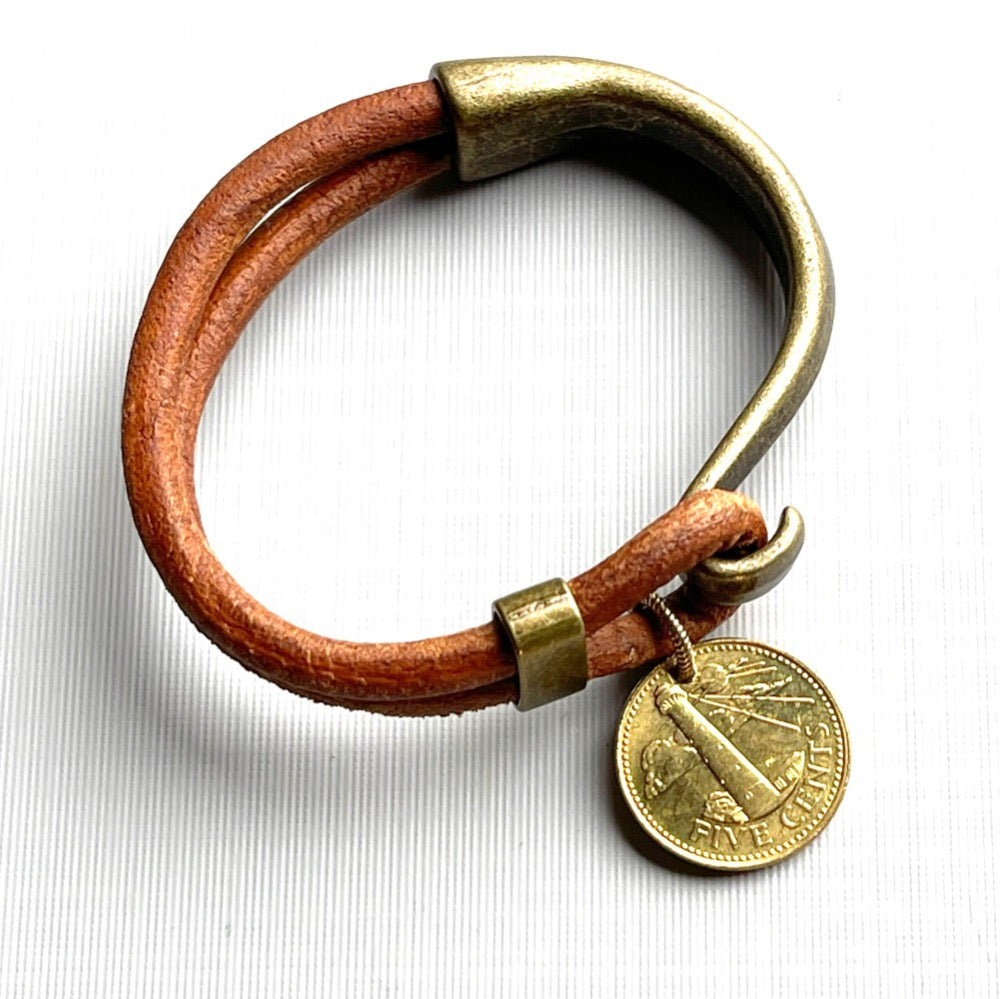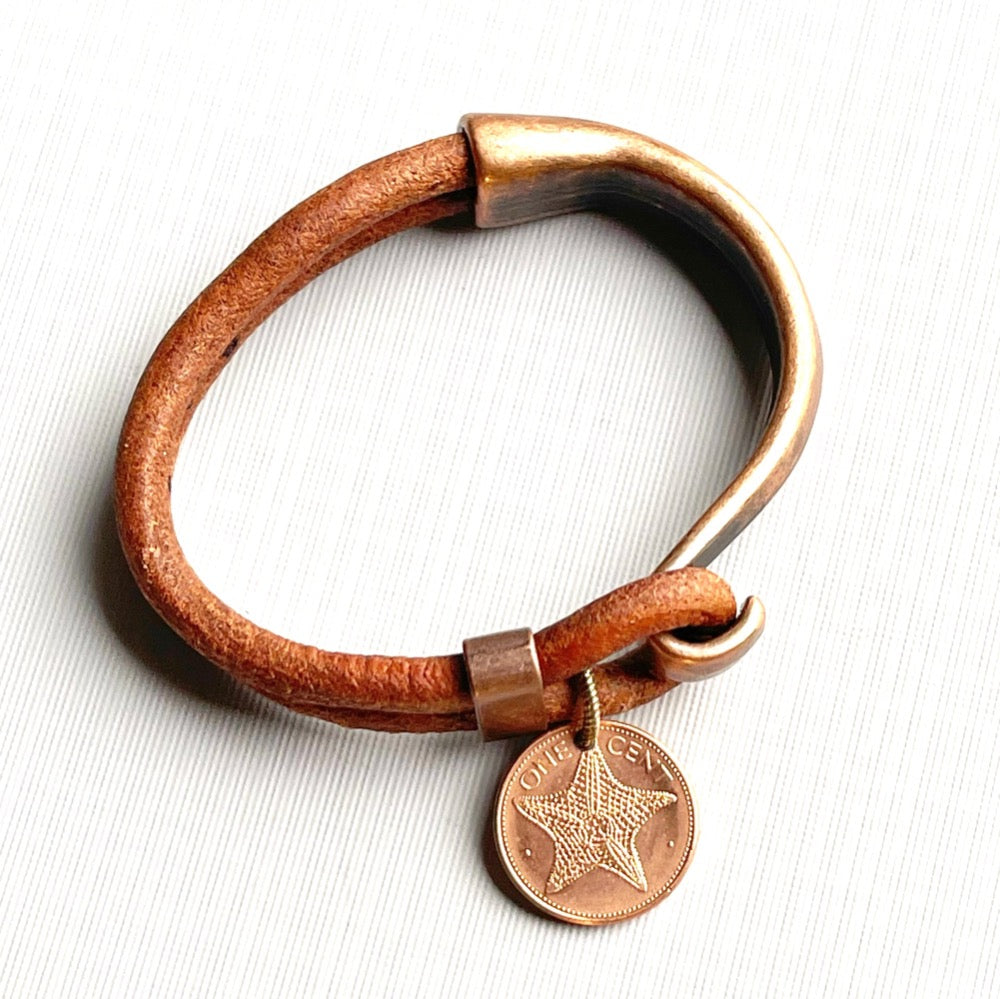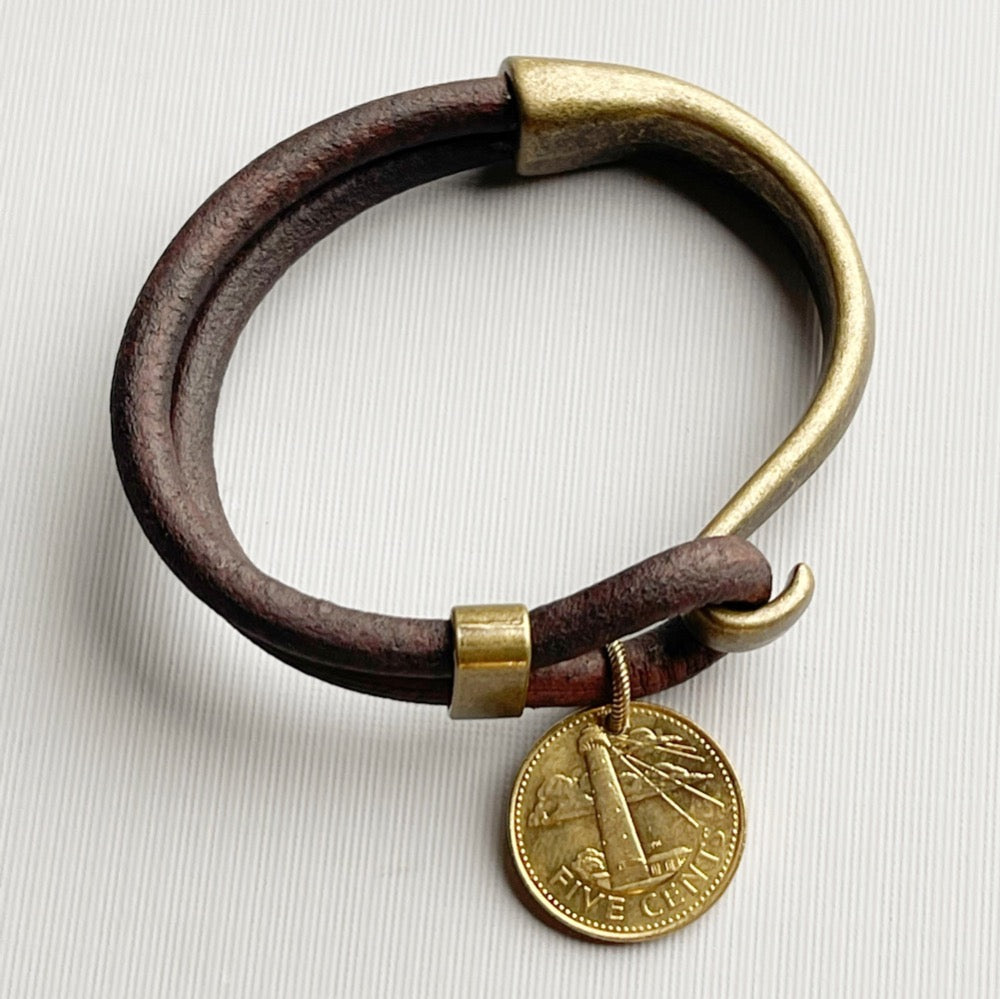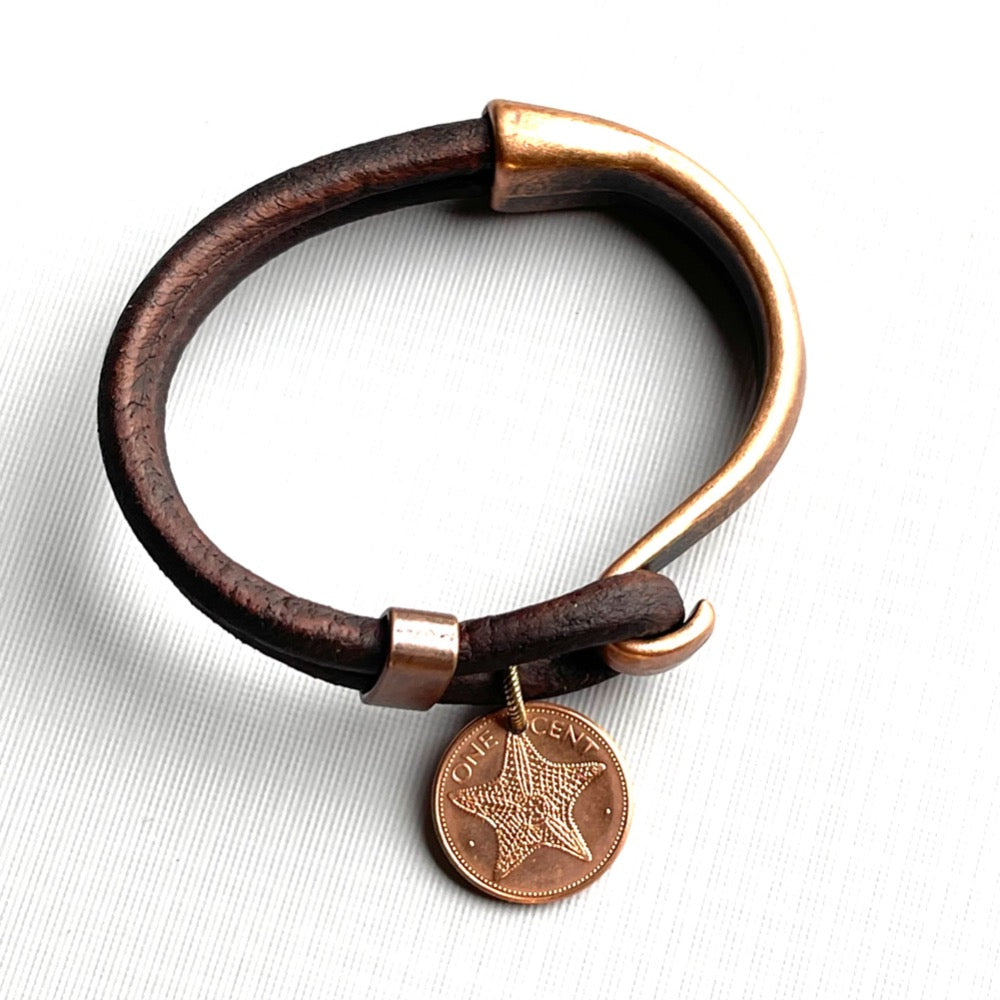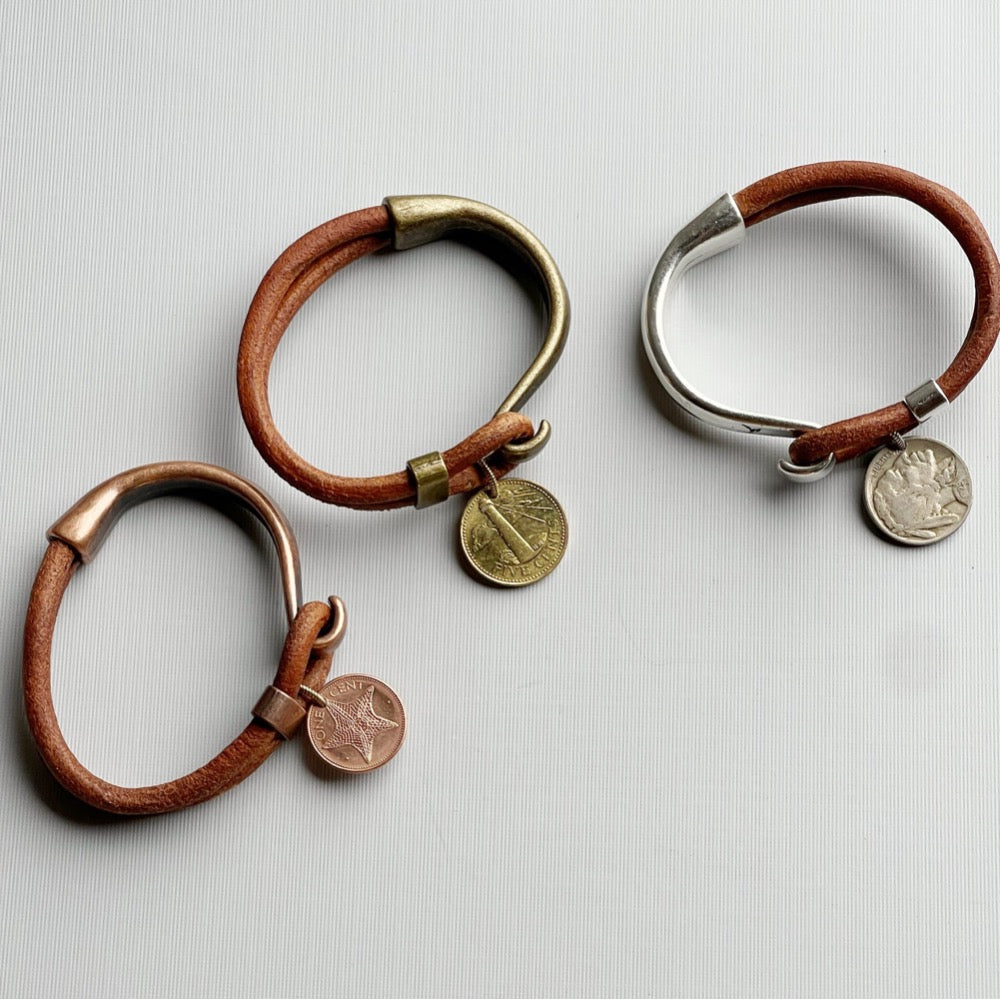 $ 30.00
$ 25.00
Halfway Bracelet
"Believe you can and you're halfway there."  -Theodore Roosevelt
This cuff is your next favorite piece of jewelry.  It is a half leather/half metal cuff bracelet adorned with a genuine coin.  Leather comes in two colors, metal comes in three colors.
.
The silver coins are genuine Buffalo Nickels from the USA.  Copper starfish coin is from Bahamas.  Gold lighthouse coin is from Bahamas.
.
Product details:  
Genuine leather, Pewter, brass or copper, genuine coins.  Inside measurement is 7.5" (can be made bigger or smaller)
Bracelet comes packaged with above quote in a muslin drawstring bag.