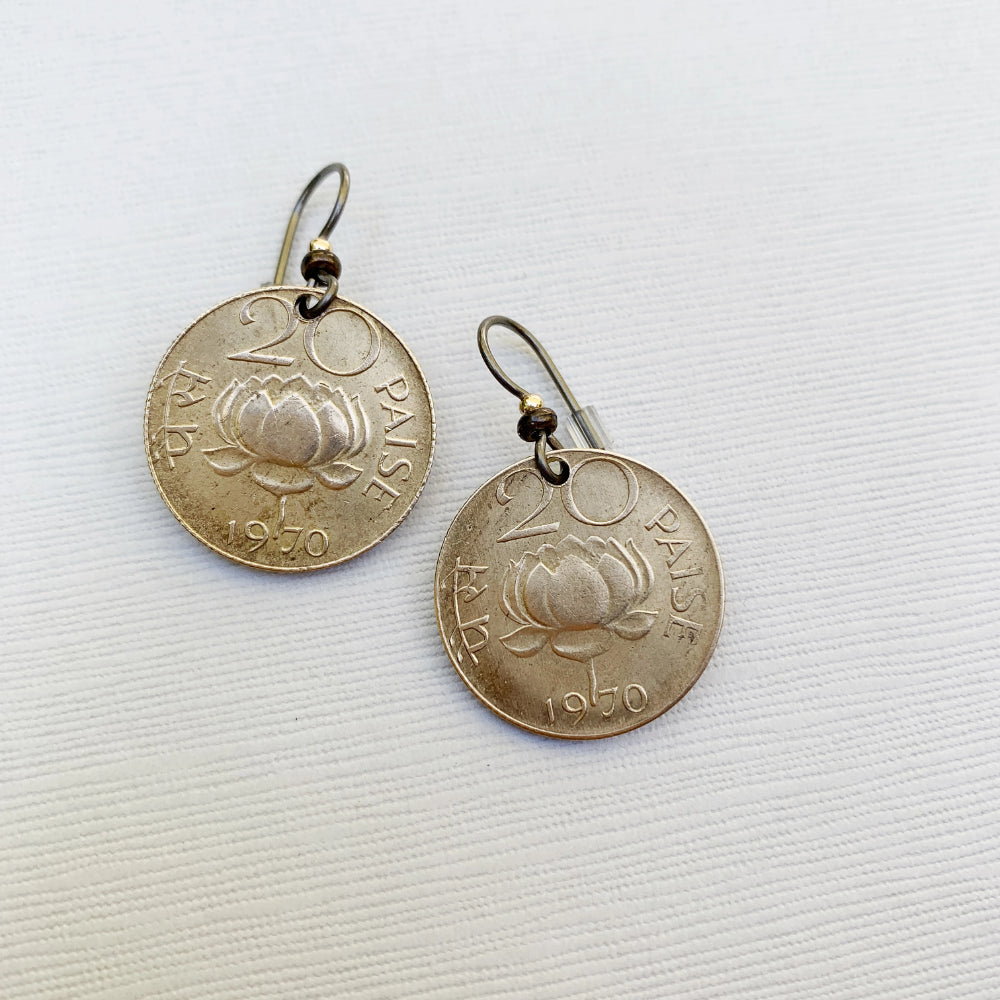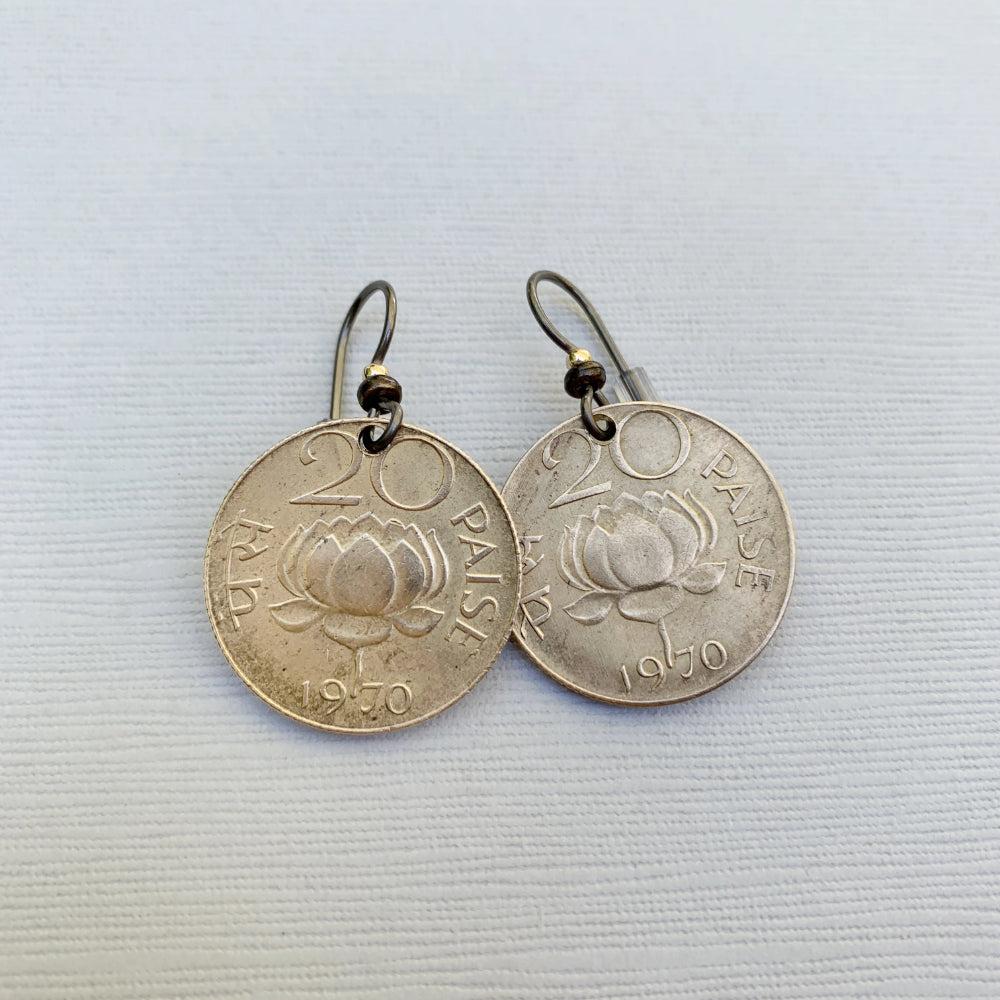 $ 25.00
$ 0.00
Lotus Earrings
"The flower that blooms in adversity is the most rare and beautiful."
These genuine coins from India feature a beautiful blooming lotus flower.  The lotus emerges from muddy waters and yet is pristine and unaffected by it's less than desirable surroundings. 

Product details:
Titanium ear wires, genuine coins.  Coins measure 3/4" across.  Earring length is 1.5" 
 Earrings come packaged with the above quote in a muslin drawstring bag.