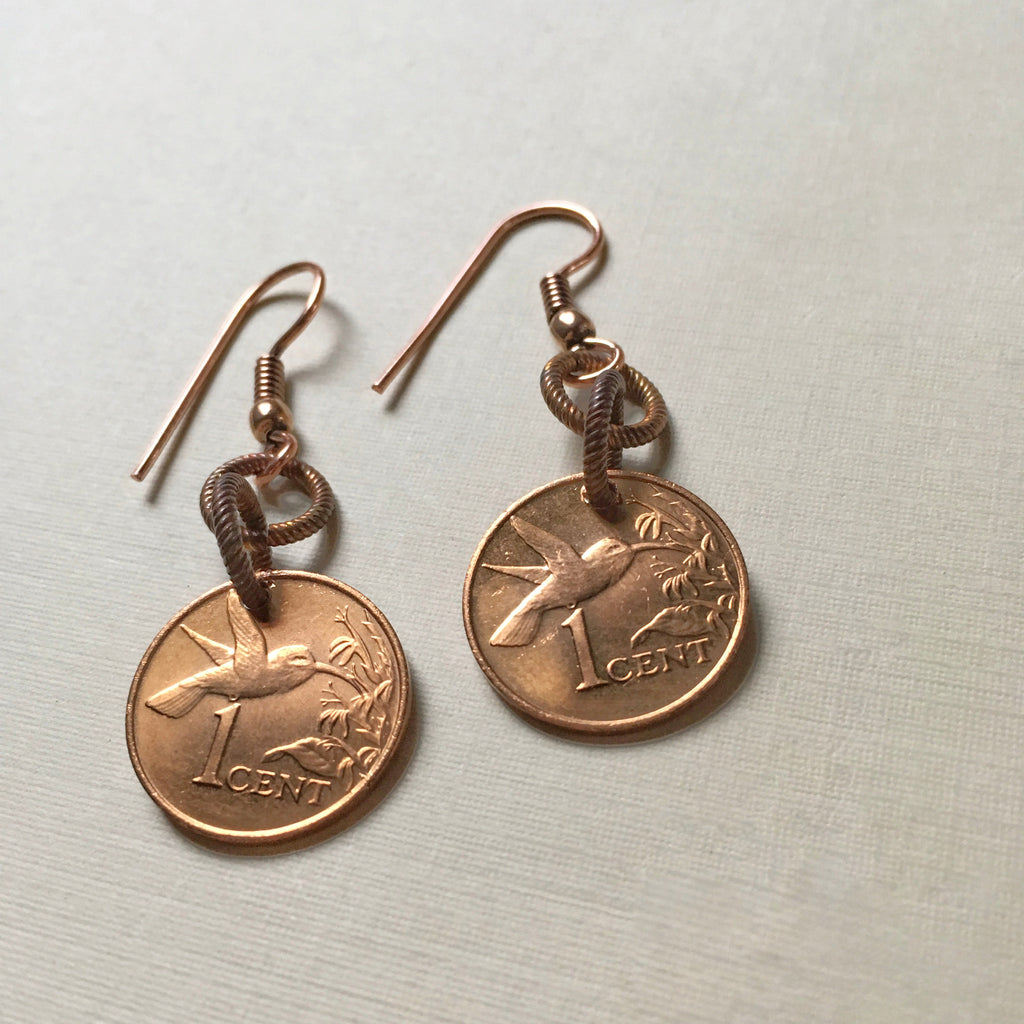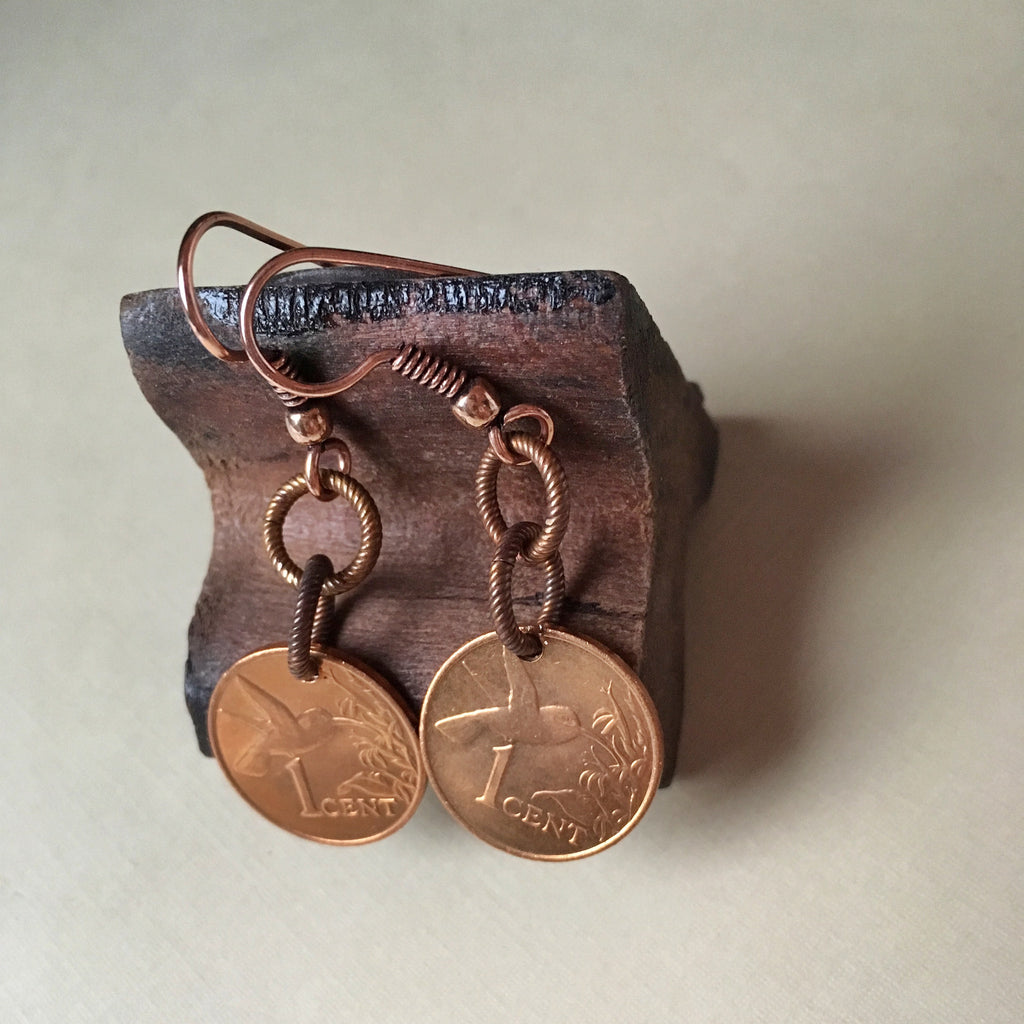 $ 20.00
$ 15.00
Hummingbird Earrings
"The only impossible journey is the one you never begin."
These earrings feature a coin with the sweetest image of a hummingbird.  They are the warmest copper and will be a bit of understated shine with your accessories.  
authentic coins from Trinidad and Tobago, antique brass rings, brass ear wires, nickel-free, lead-free, 2" long.
Earrings come packaged with the above quote in a muslin drawstring bag.