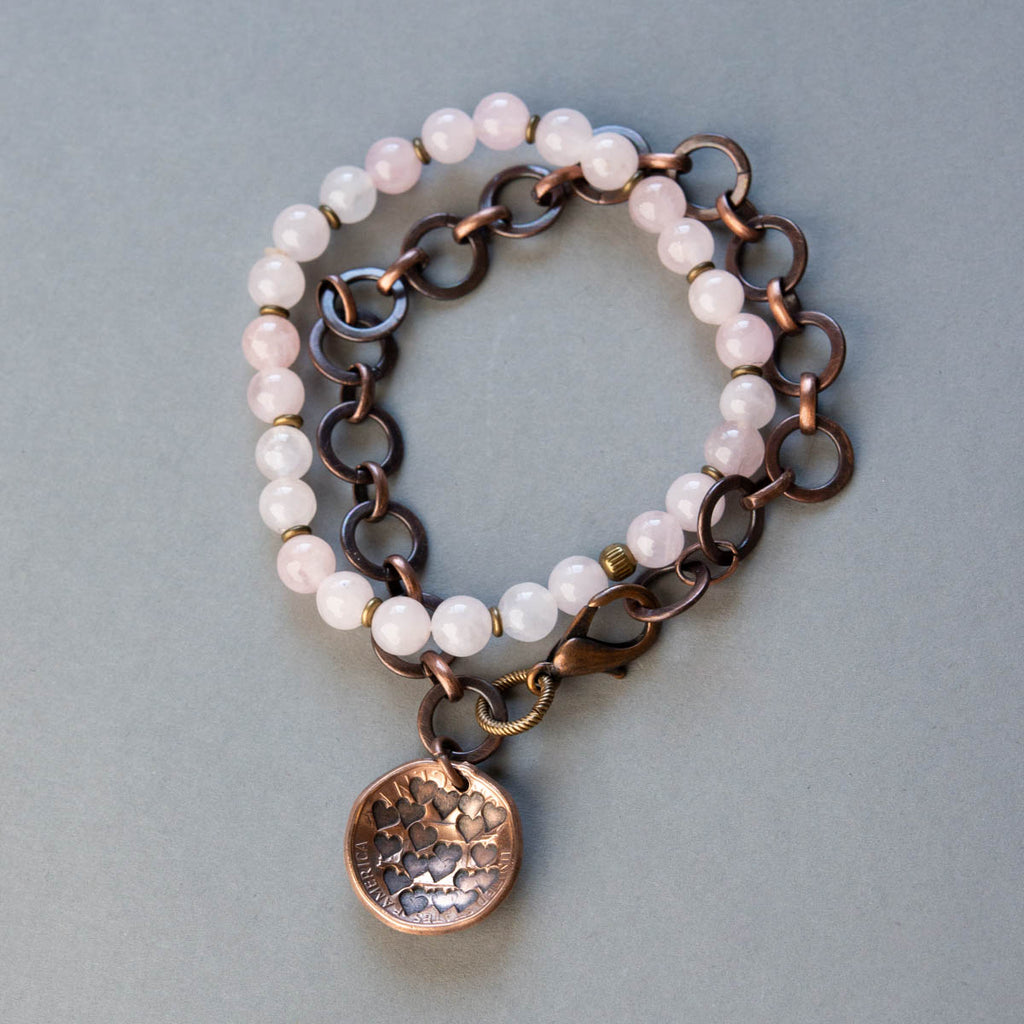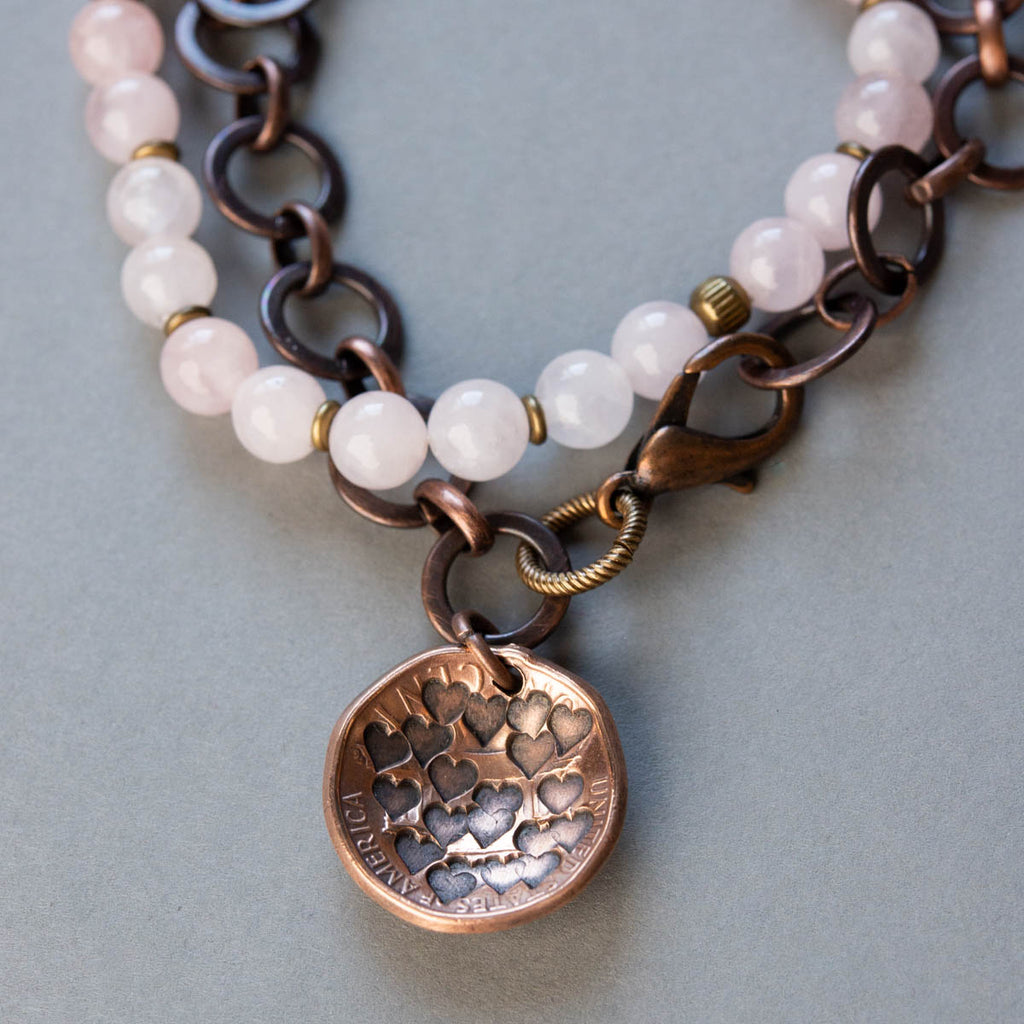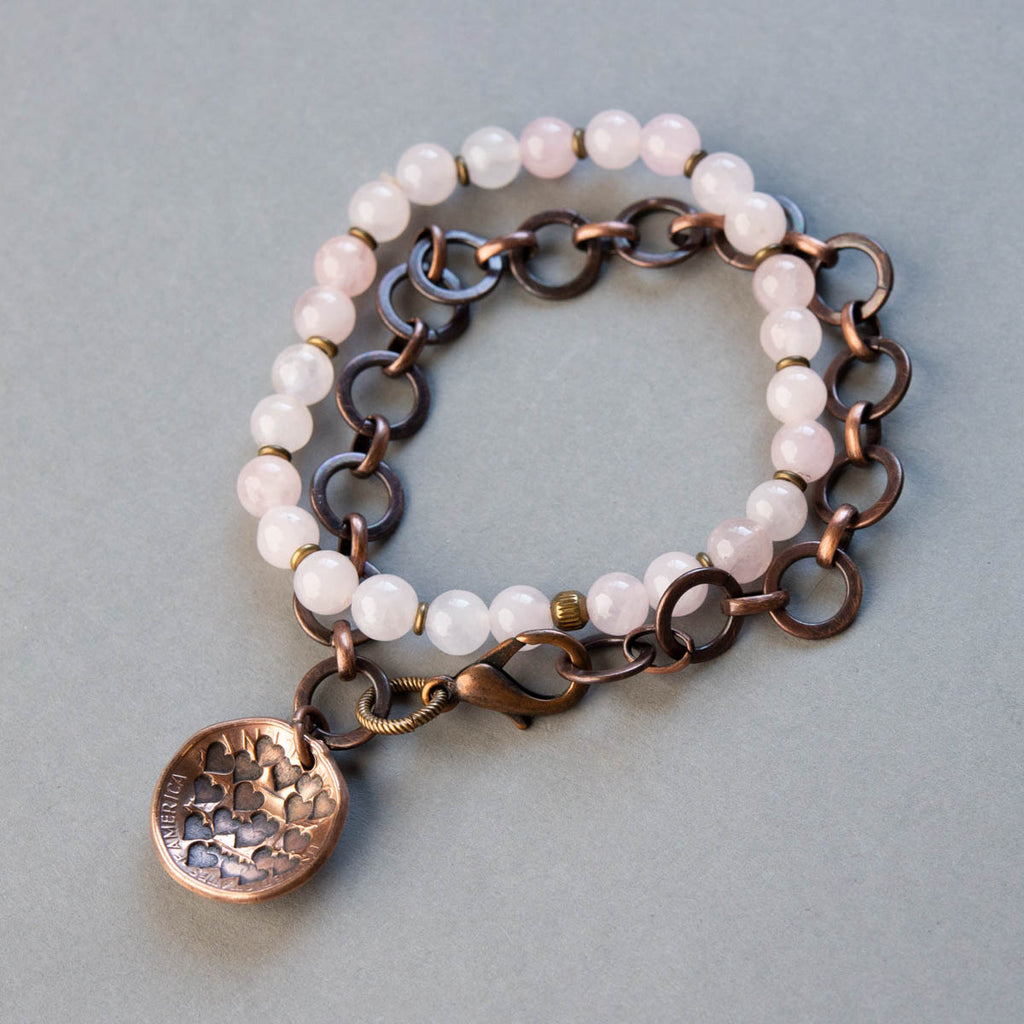 $ 35.00
$ 0.00
All You Need Is Love Bracelet
"All you need is love, love is all you need."  -The Beatles
 Product Details:
Genuine copper penny stamped with so much love, the hearts overlap one another.  Copper chain 8" long (adjustable to smaller) and a stretch to fit rose quartz/copper beaded bracelet. 
ROSE QUARTZ IS THE STONE OF THE HEART.
It is said to purify and open the heart at all levels to promote love, self-love, friendship, deep inner healing, and feelings of peace.
Bracelet comes packaged with the above quote in a muslin drawstring bag.