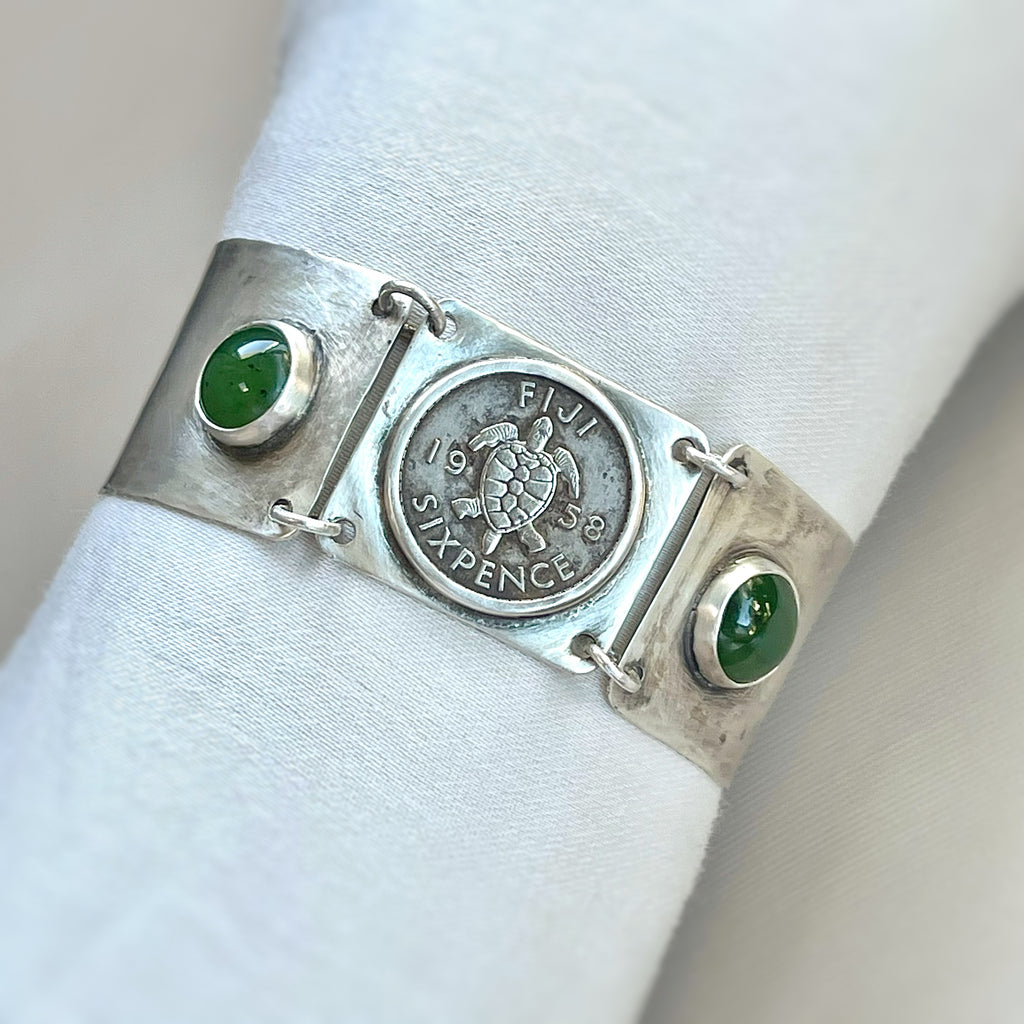 $ 150.00
$ 0.00
Always Home Bracelet
A turtle is home wherever they go.  They carry home with them.
They belong everywhere because they are whole, self-contained and complete. 
When they have questions, they go inward.  When they need love, they find it inside their own heart.
They do not need permission or validation from anyone outside of themselves. 
In some cultures, the turtle carries the world on its back and that its shell contains the secrets of heaven, earth and the universe ✨. 
All of it is already inside.  It always was and will be, WHOLE.
Hand-hammered sterling silver cuff.  Mounted genuine FIji coin.  Two jade gemstones flank the center coin.  Toggle clasp, 7.5" in length.  Meant to fit snugly on the wrist. 
Comes packaged with the above quote in a muslin drawstring bag.