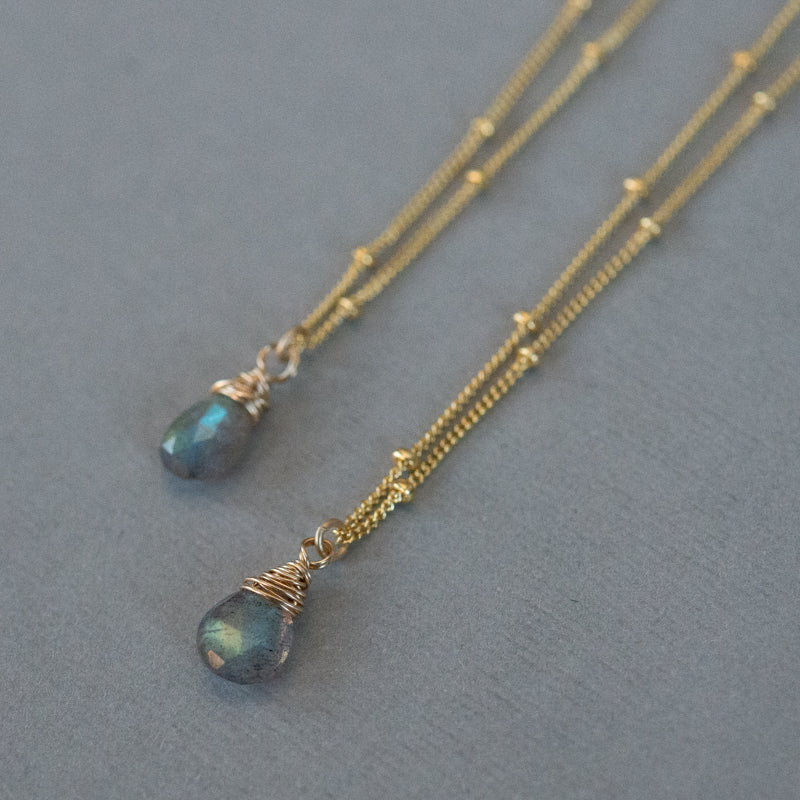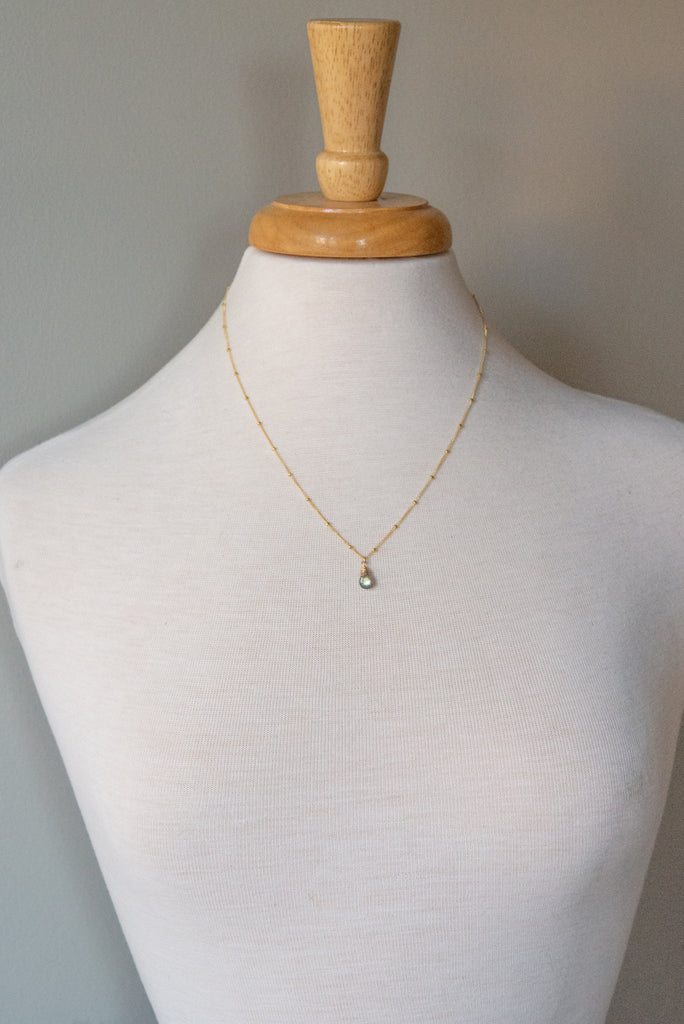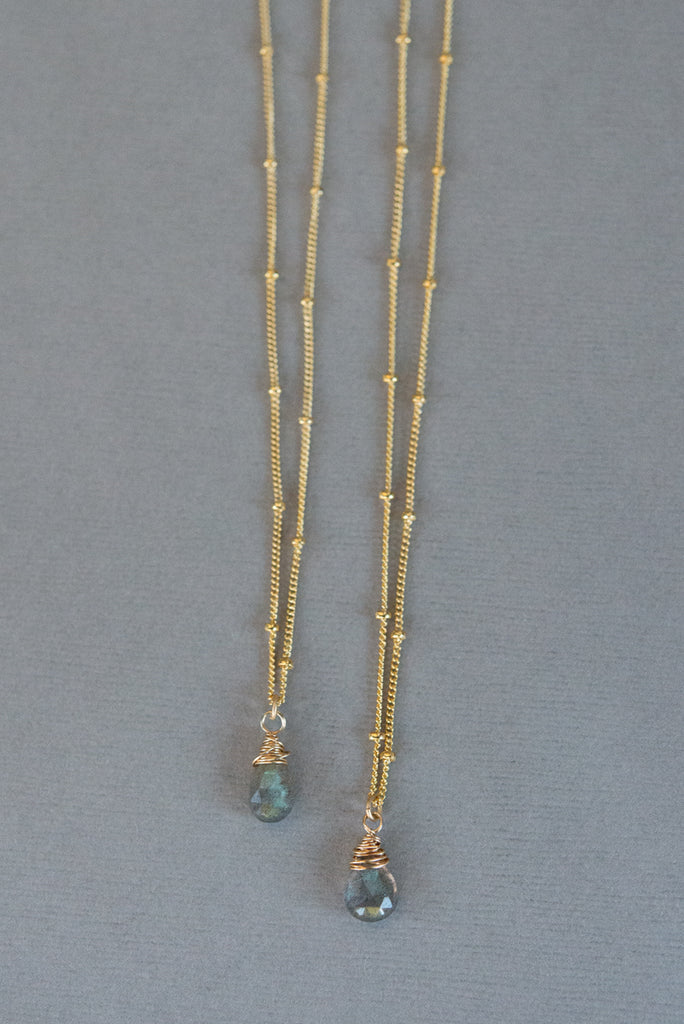 $ 68.00
$ 0.00
Labradorite & Gold Satellite Necklace
"THERE IS A VOICE THAT DOESN'T USE WORDS.  LISTEN."
This necklace is all about connecting with and trusting your intuition.  Labradorite is a stone that is said to awaken one's own inner awareness.  
This dainty necklace is one you'll want to wear every day with everything.
Genuine labradorite gem hand-wrapped in gold wire, 14 karat gold fill chain. 
Necklace comes packaged with the above quote in a muslin drawstring bag.