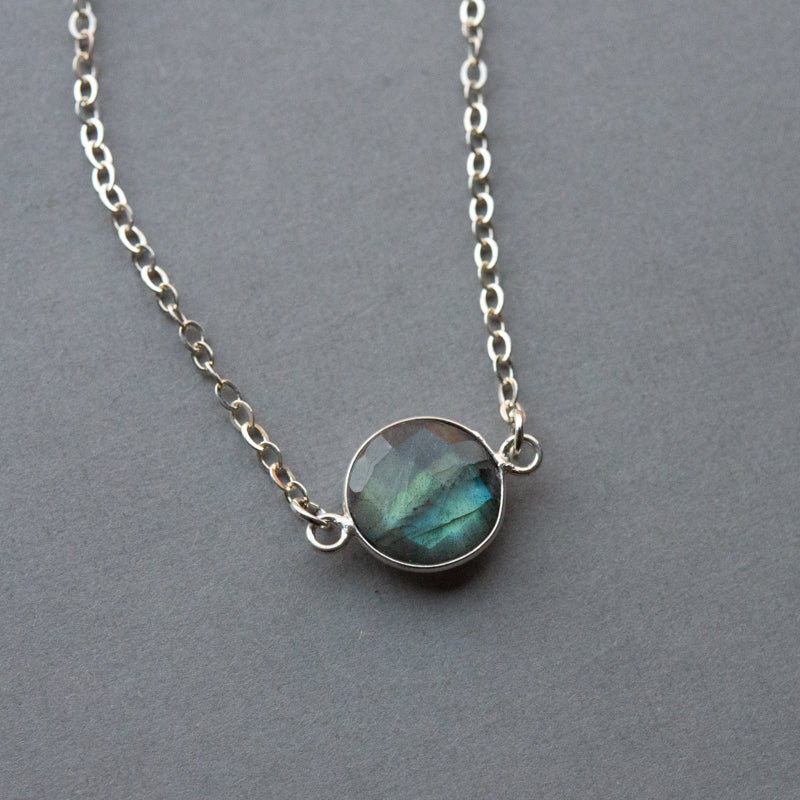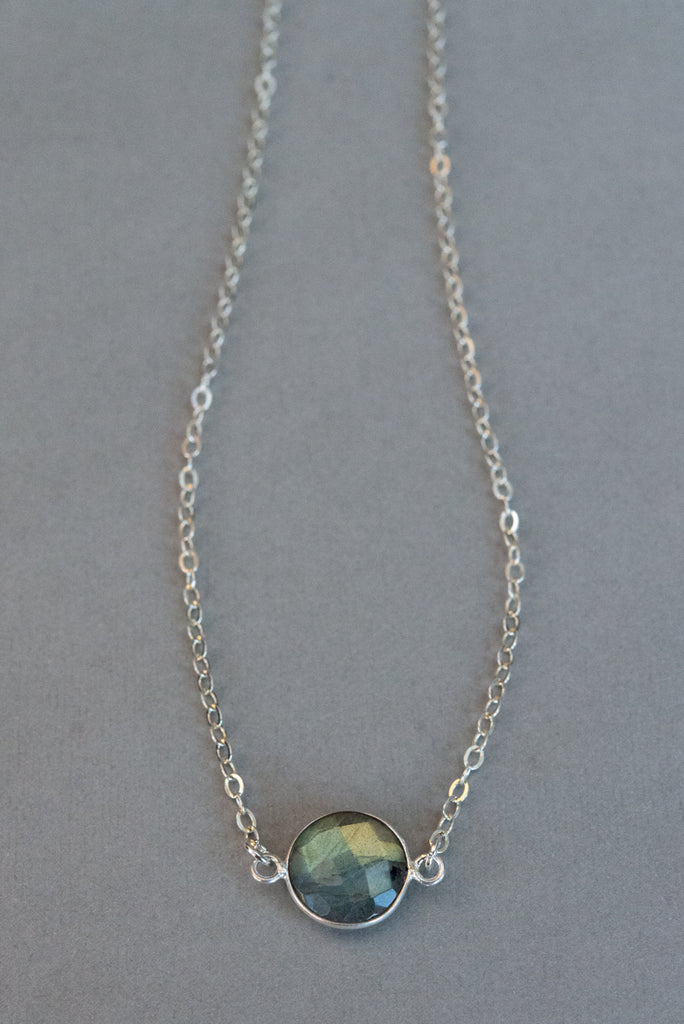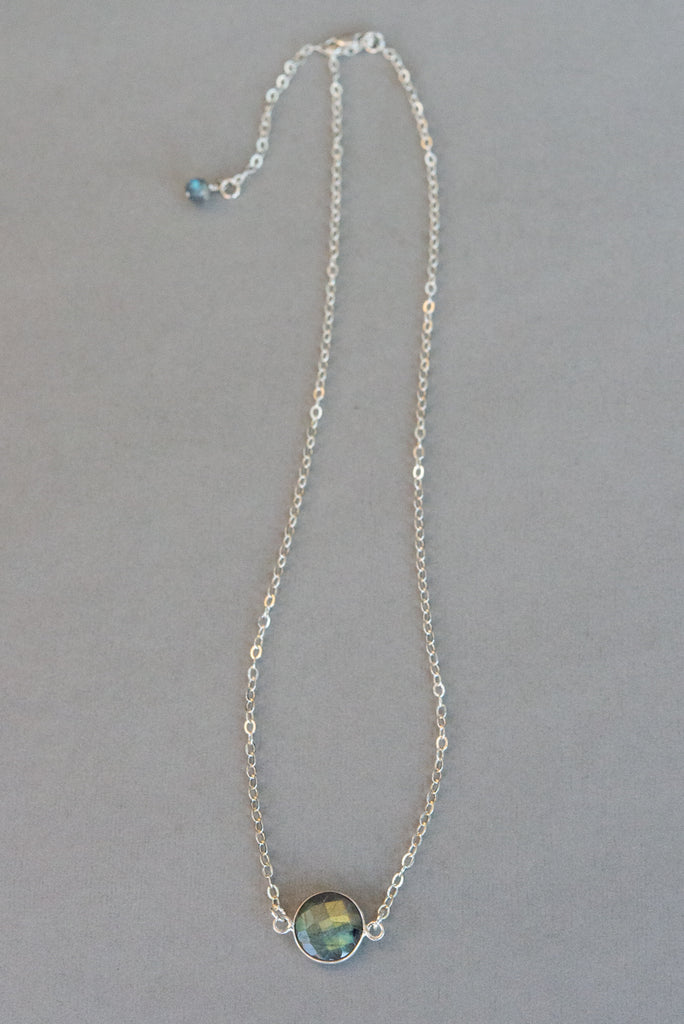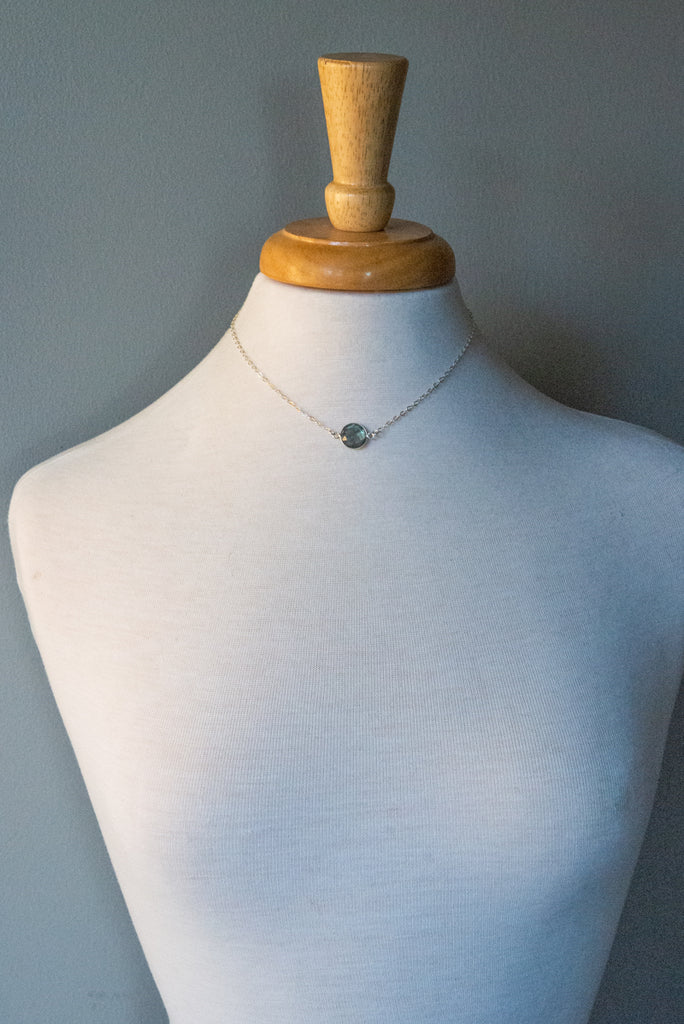 $ 56.00
$ 0.00
Labradorite Moon Necklace (in silver)
"THERE IS A VOICE THAT DOESN'T USE WORDS.  LISTEN."
Lore of the Inuit peoples claims Labradorite 
fell from the frozen fire of the Aurora Borealis
, an ordinary stone that transforms into the extraordinary.  It is, in every sense, a Stone of Magic, a crystal of shamans, diviners, healers, and all who travel and embrace the universe seeking knowledge and guidance. 
This dainty necklace is one you'll want to wear every day with everything.
Genuine labradorite gem sterling silver bezel and hung on a silver chain adjustable to 16" or 18". This necklace is meant to be worn close to the neckline.
Necklace comes packaged with the above quote in a muslin drawstring bag.