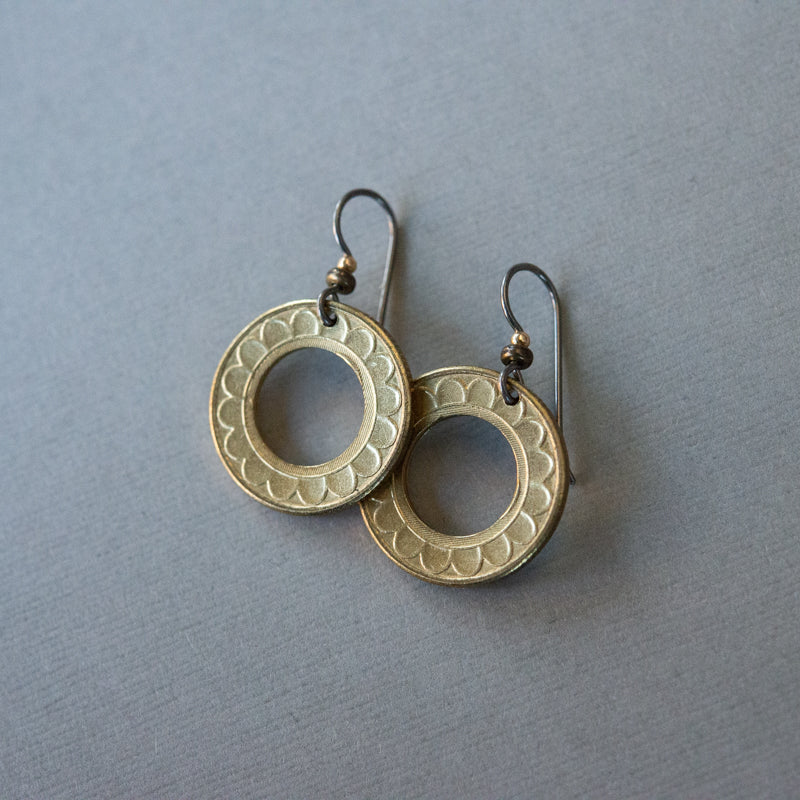 $ 35.00
$ 0.00
Intuition Earrings
"THERE IS A VOICE THAT DOESN'T USE WORDS.  LISTEN."
These earrings are the perfect companion to the Intuition Necklace.  They are made with genuine Armenain coins and hung from hypoallergenic gunmetal ear wires. 
Genuine Armenian coins, hypoallergenic earwires, approx 1.5" long.  Coin is just under an inch in diameter.
Earrings come packaged with the above quote in a muslin drawstring bag.