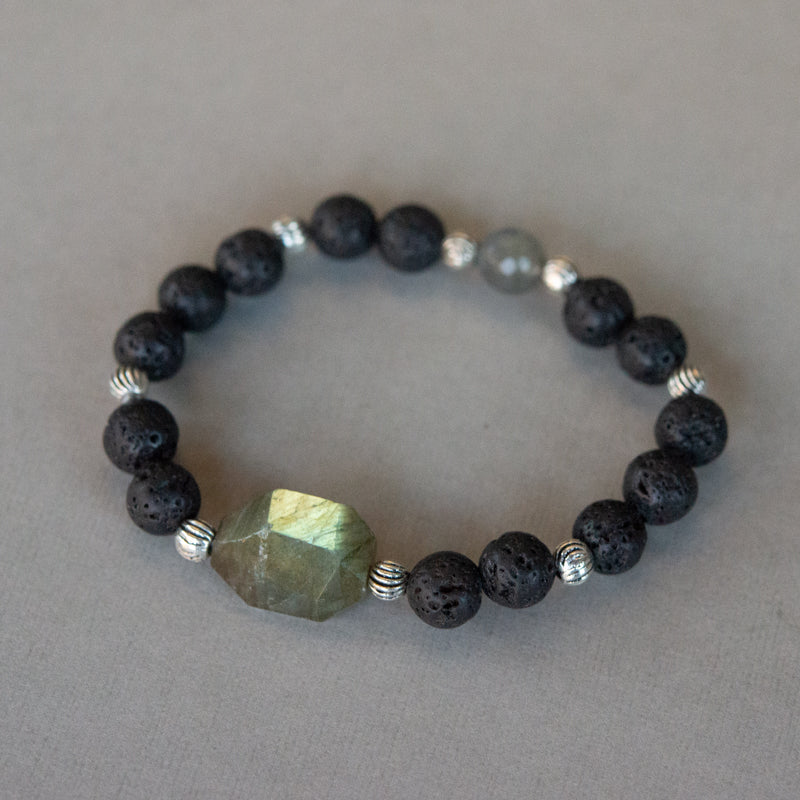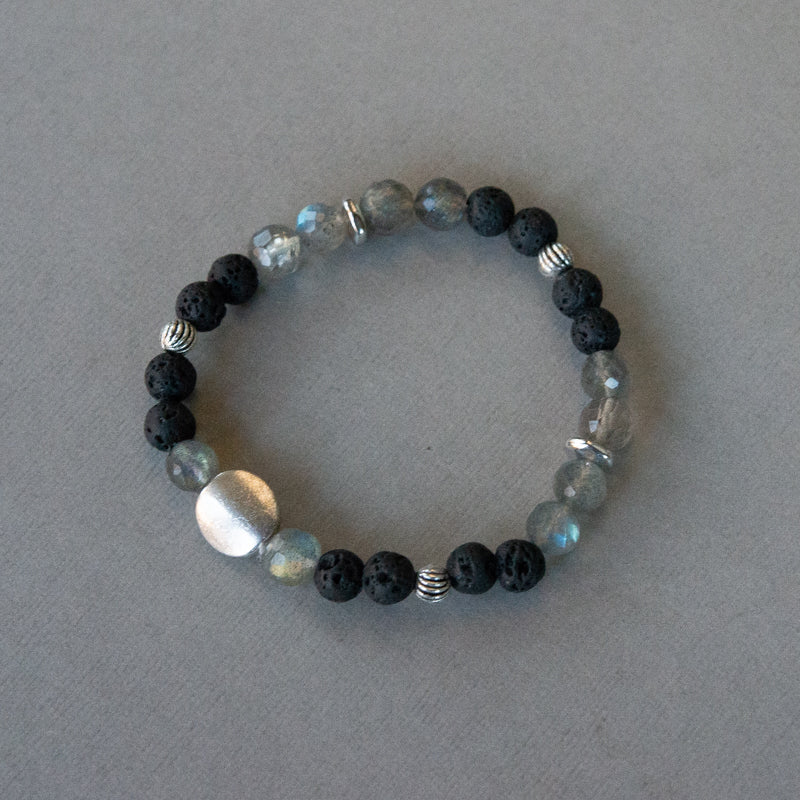 $ 40.00
$ 0.00
Labradorite & Lava Meditation Bracelets
"THERE IS A VOICE THAT DOESN'T USE WORDS.  LISTEN."
This bracelet is all about connecting with and trusting your intuition.  Labradorite is a stone that is said to awaken one's own inner awareness.  
(Use this mala bracelet to aid in your meditation practice.  Inhale and exhale while touching each bead and work your way around the bracelet.  Focuses the mind on your breathing and body so it tends to wander less.). 
Genuine labradorite gems, lava beads (porous so you can add essential oils if you like!), pewter.  Stretch to fit.  Size is 7.5"
Bracelet comes packaged with the above quote in a muslin drawstring bag.