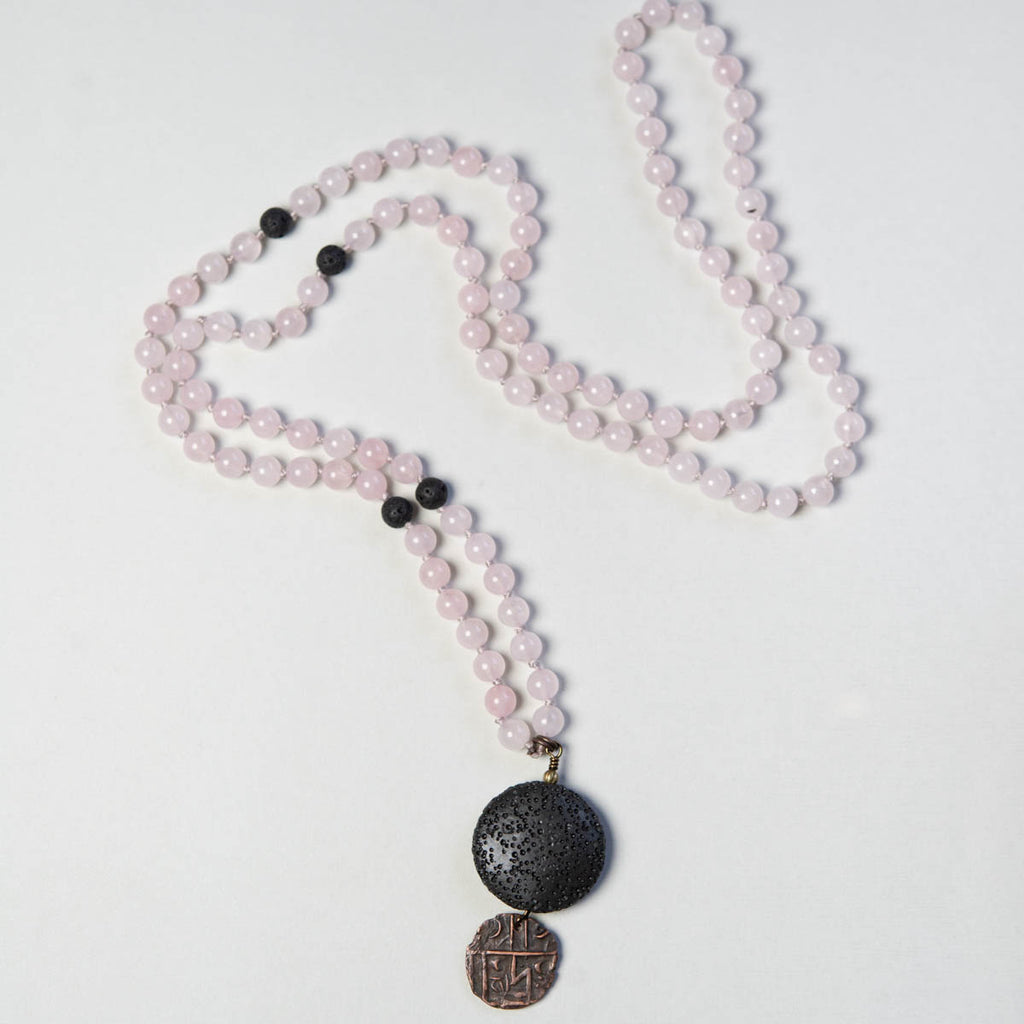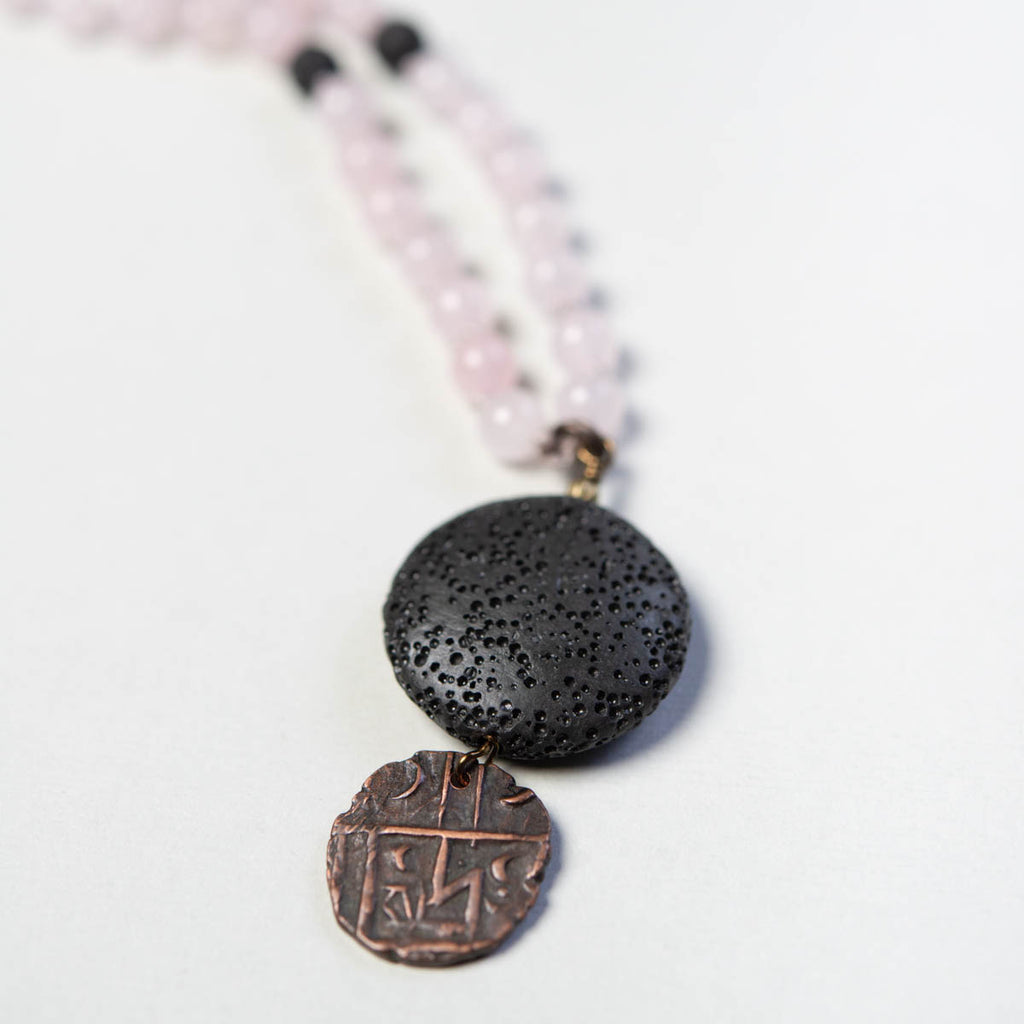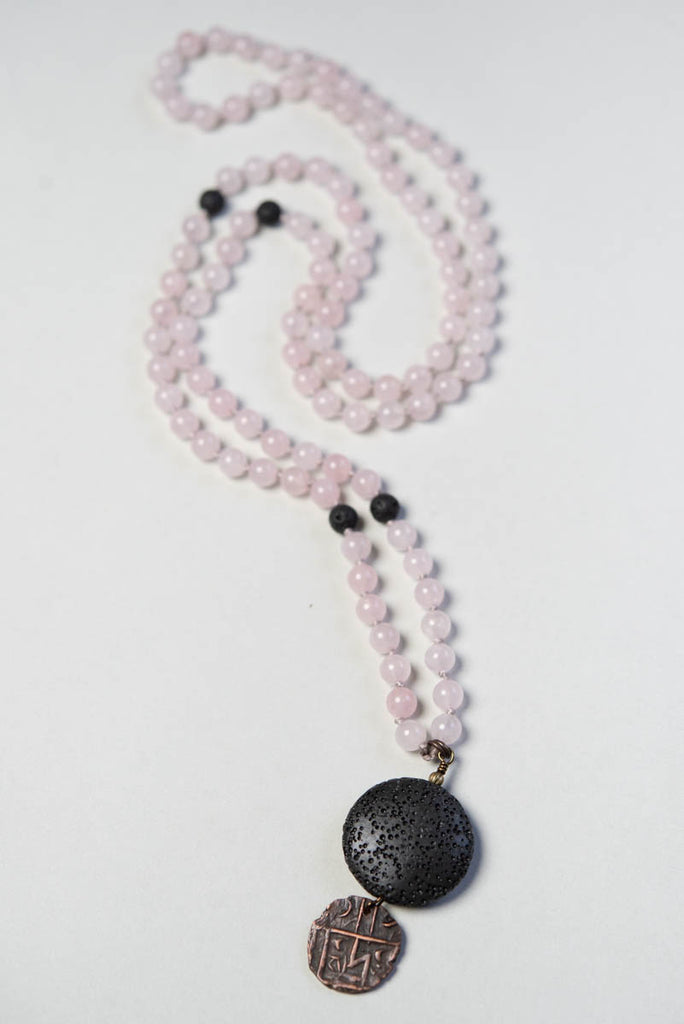 $ 150.00
$ 0.00
Rose Quartz Mala Necklace
Each bead represents a breath, a repeated mantra, a thought you want to keep.  Use this necklace to enhance your meditation, to calm you through the day or to impart the stones properties. 
Rose Quartz
Rose Quartz purifies and opens the heart at all levels to promote love, self-love, friendship, deep inner healing and feelings of peace.
Product Details:
Length 32" plus pendant.  Pendant is a genuine coin from Bhutan, and a lava bead which is porous and will absorb and emit the fragrance of any essential oil you like.
Necklace comes packaged with stone description in a muslin drawstring bag.