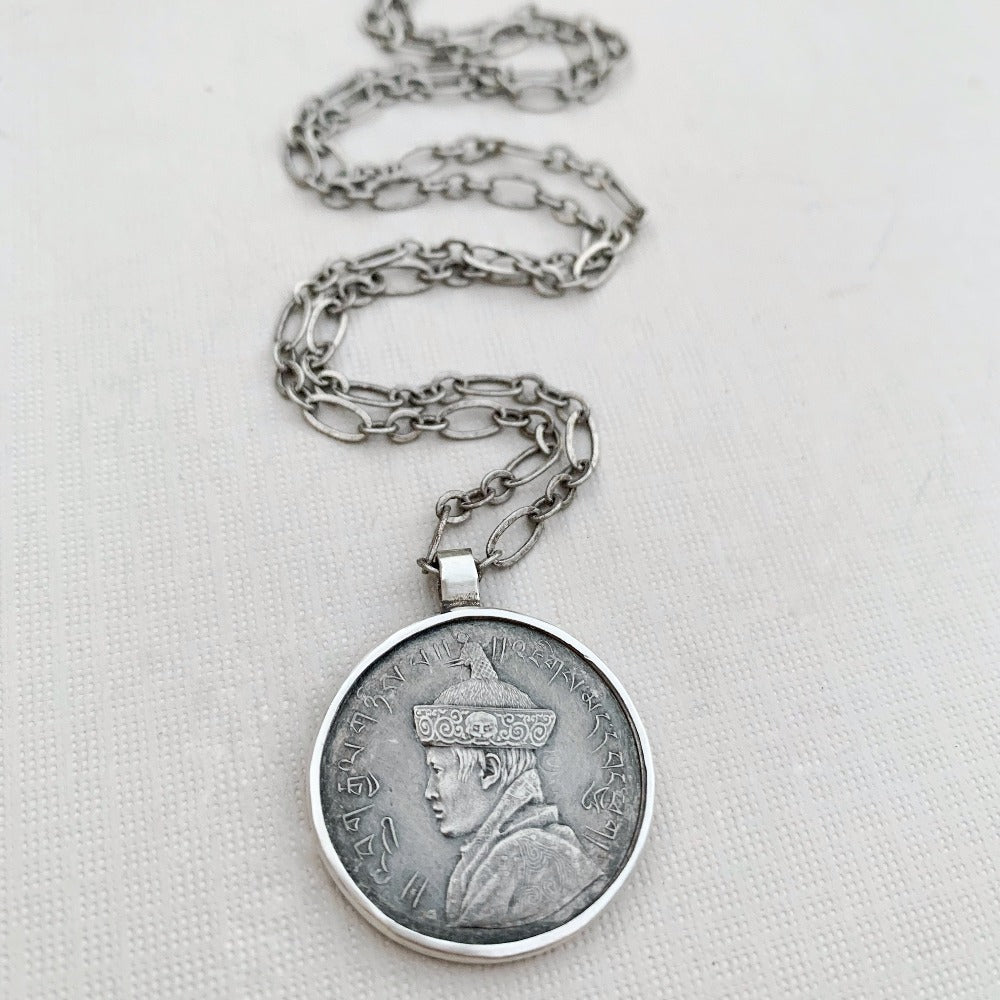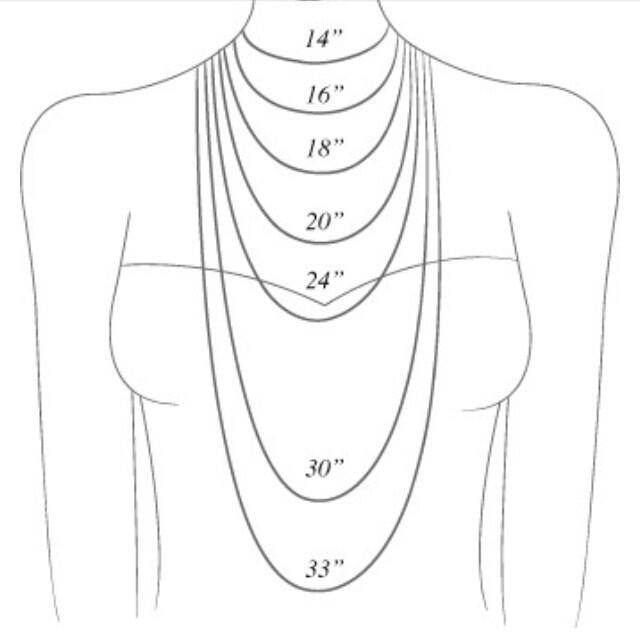 $ 65.00
$ 0.00
Silver Bhutan Coin Necklace
"THERE IS NO PATH TO HAPPINESS.  HAPPINESS IS THE PATH." 

- GAUTAMA BUDDHA
Product Details:
The coin is a genuine specimen from Bhutan
(the 

Kingdom of Bhutan, a Himalayan country next to Tibet)
In this country, their motto is:
"Gross National Happiness is more important than Gross National Product"
This means that there are more ways to happiness than a single path or pursuit.  In order to be happy and healthy, all aspects of the human experience must be given equal weight. 
24" long antiqued silver plated chain with lobster clasp. The coin is mounted in a hand-made sterling silver bezel which allows both sides of the coin to be viewed. 
Necklace comes packaged with the above quote in a muslin drawstring bag. 
THIS COIN IS ABSOLUTELY BEAUTIFUL. 
It shows the nine symbols of Buddhism on one side and four on the other side.  
Endless Knot
Buddhism focuses heavily on the idea of duality and finding the balance between the feminine and masculine qualities in life.
This gives a balanced perspective that allows the practitioner to let go of challenging situations and to see the opposing side of arguments in a new light.
With all the twists and turns in the knot, it clearly illustrates the interconnectedness of all beings on the planet.
The white conch which coils to the right symbolizes the deep, far-reaching, and melodious sound of the Dharma teachings, which were appropriate to different natures, predispositions, and aspirations of disciples, awakens them from the deep slumber of ignorance and urges them to accomplish their own and others' welfare.
Precious Umbrella (Protection Parasol)
The precious umbrella symbolizes the preservation of beings from illness, harmful forces, obstacles, and so forth in this life and all kinds of temporary and enduring sufferings. It also represents the enjoyment of a feast of benefit under its cool shade.
Victory Banner
The victory banner symbolizes the victory of the activities of one's own and others' body, speech, and mind over obstacles and negativities.
Golden Fish
The golden fish symbolizes the auspiciousness of all living beings in a state of fearlessness, without danger of drowning in the ocean of sufferings and migrating from place to place freely and spontaneously, just as fish swim freely without fear through the water.
Dharma Wheel
The golden wheel symbolizes the auspiciousness of the turning of the precious wheel of Buddha's doctrine, both in its teachings and realizations, in all realms and at all times, enabling beings to experience the joy of wholesome deeds and liberation.
Auspicious Drawing
The auspicious drawing symbolizes the mutual dependence of religious doctrine and secular affairs. Similarly, it represents a complete union of wisdom and great compassion.
Lotus Flower
The lotus flower symbolizes the complete purification of the defilements of the body, speech and mind, and the full blossoming of wholesome deeds in blissful liberation from imperfect origins.
Vase of Treasure
The treasure vase symbolizes a long life, wealth and prosperity, and all the benefits of this world and liberation.