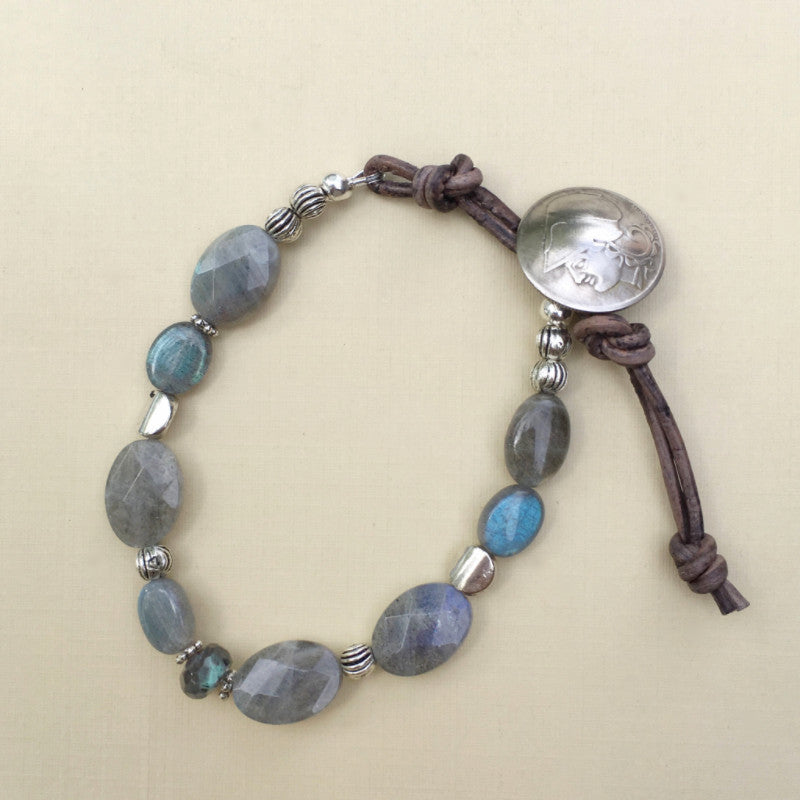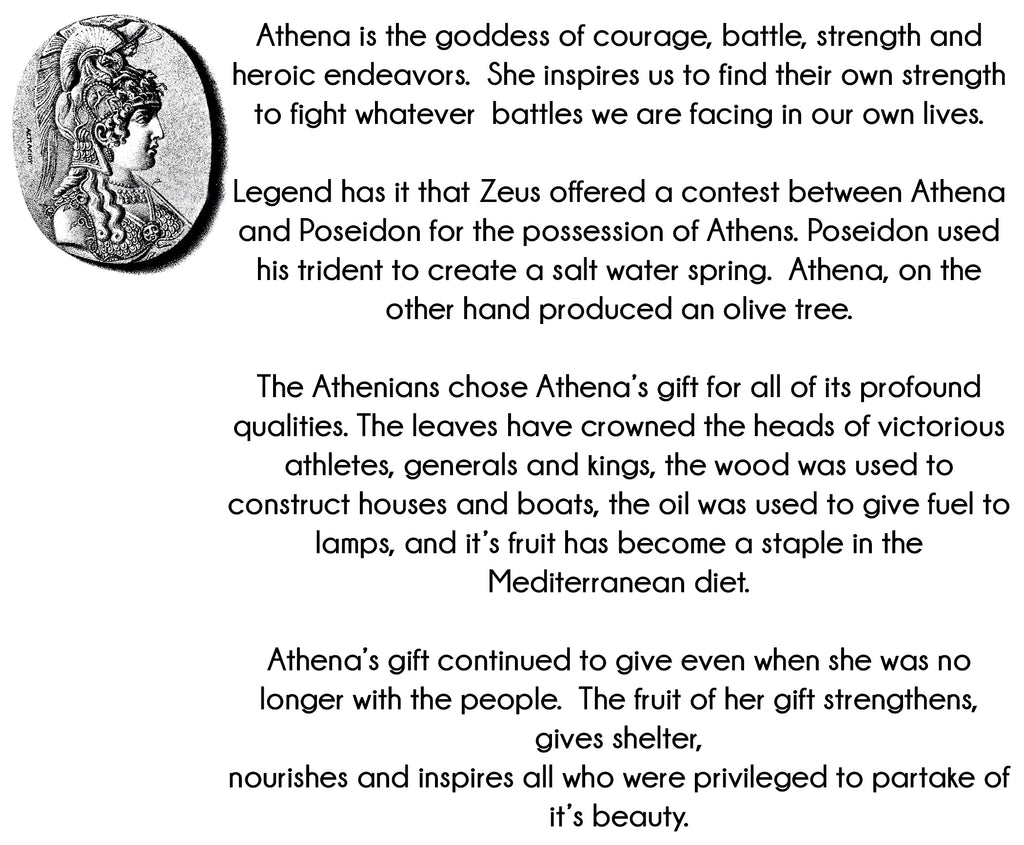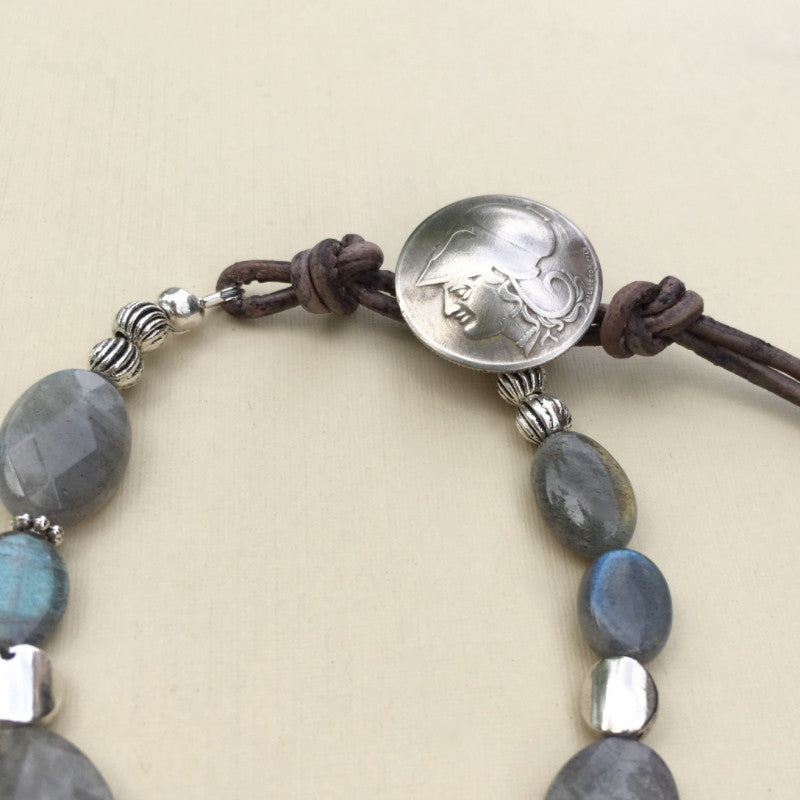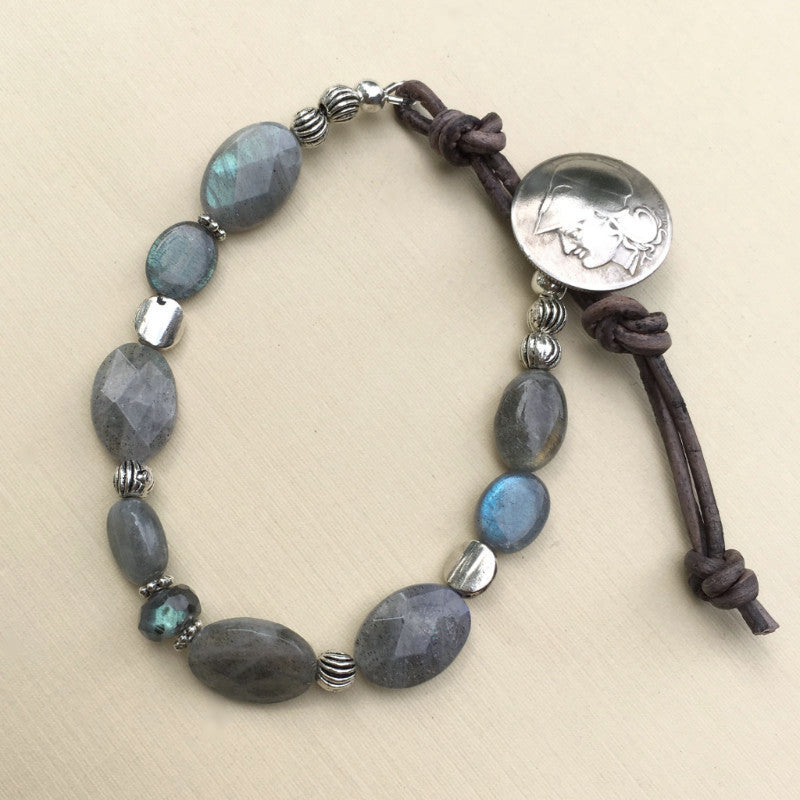 $ 40.00
$ 0.00
Athena Bracelet
Athena is the goddess of courage, battle, strength and heroic endeavors.  She inspires us to find their own strength to fight whatever battles we are facing in our own lives. 
Legend has it that Zeus offered a contest between Athena and Poseidon for the possession of Athens. Poseidon used his trident to create a saltwater spring.  
Athena, on the other hand, produced an olive tree. 
The Athenians chose Athena's gift for all of its profound qualities. The leaves have crowned the heads of victorious athletes, generals, and kings, the wood was used to construct houses and boats, the oil was used to give fuel to lamps, and its fruit has become a staple in the Mediterranean diet.  
Athena's gift continued to give even when she was no longer with the people.  The fruit of her gift 
strengthens
, gives shelter, 
nourishes and
inspires
all who were privileged to partake of it's beauty.
Genuine Greek coin, labradorite gems, leather, pewter beads, adjustable length. 
Bracelet comes packaged with the above quote in a muslin drawstring bag.