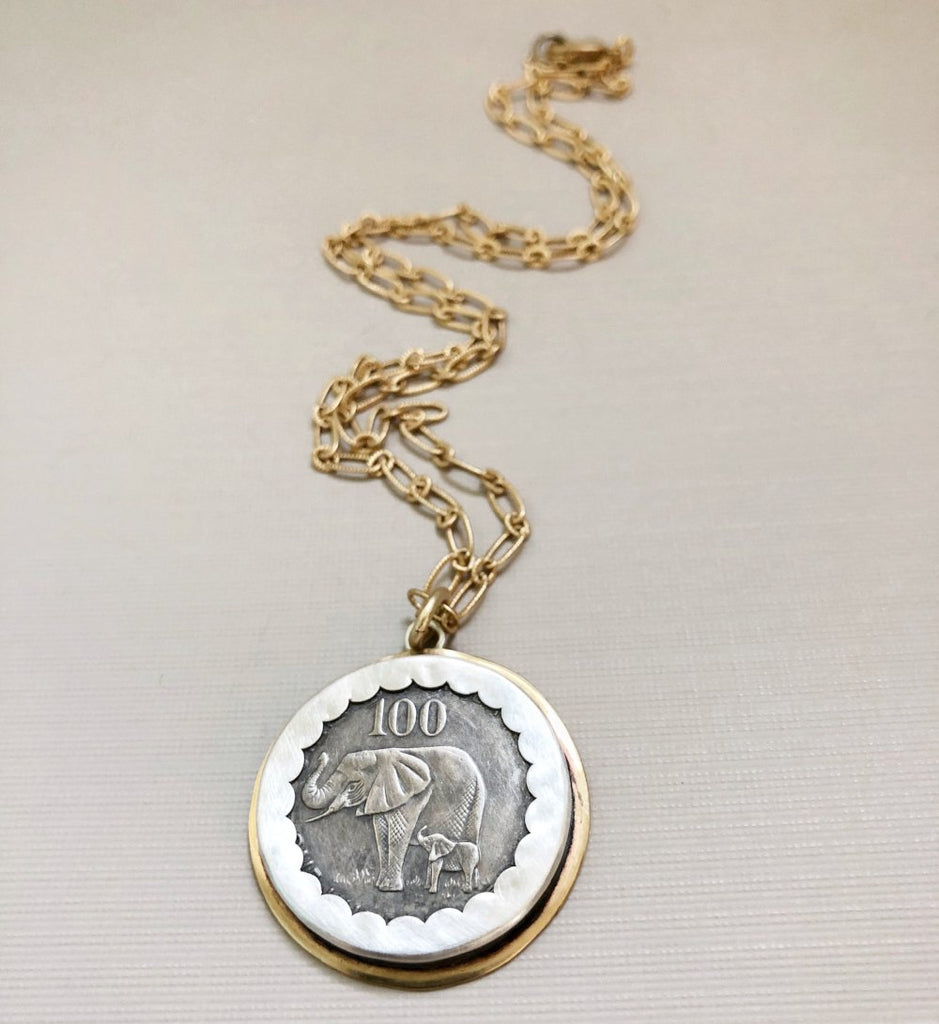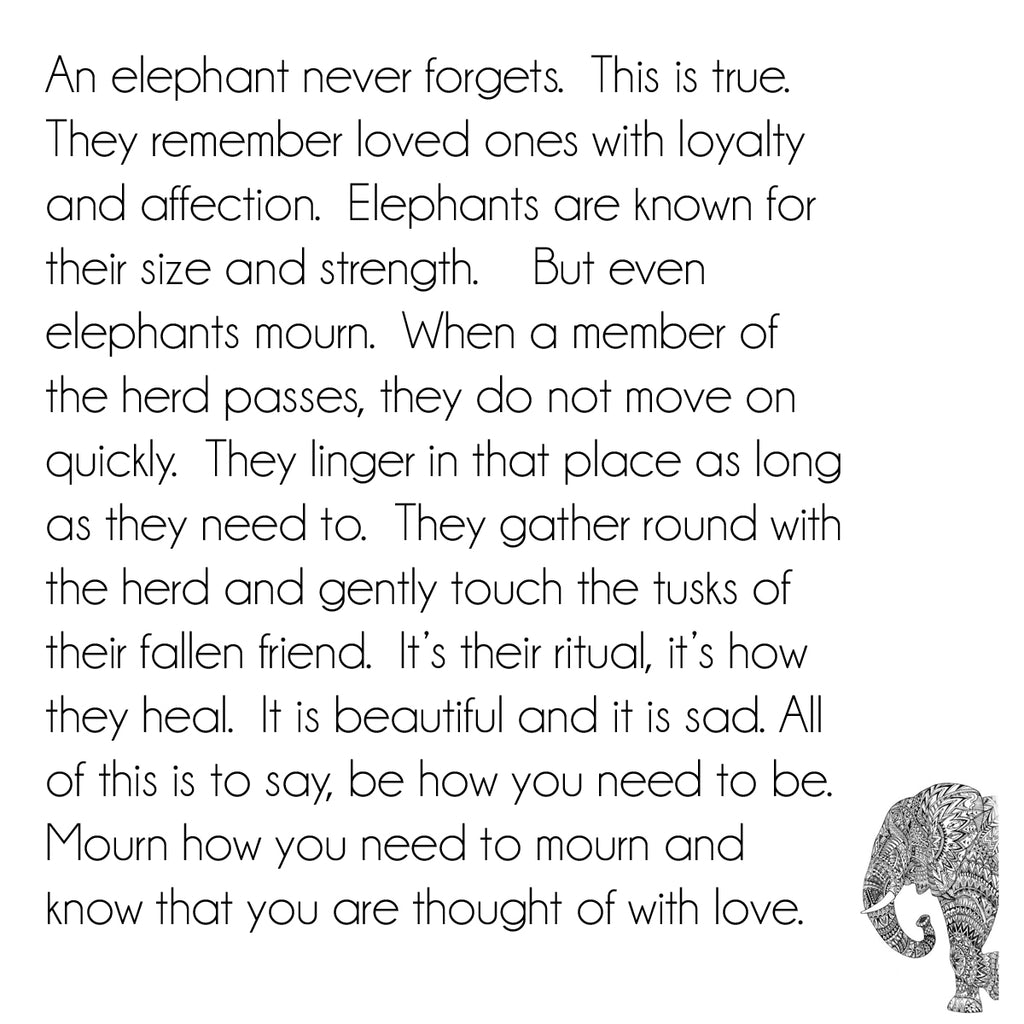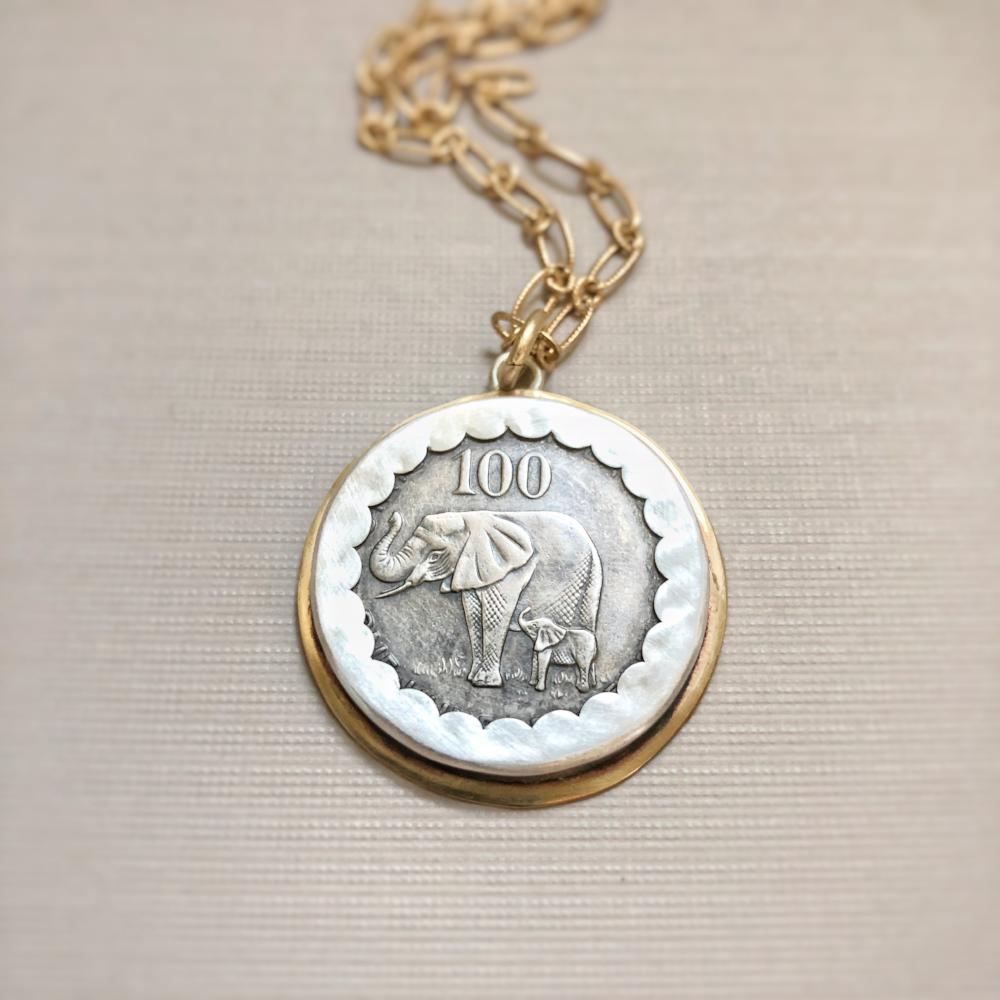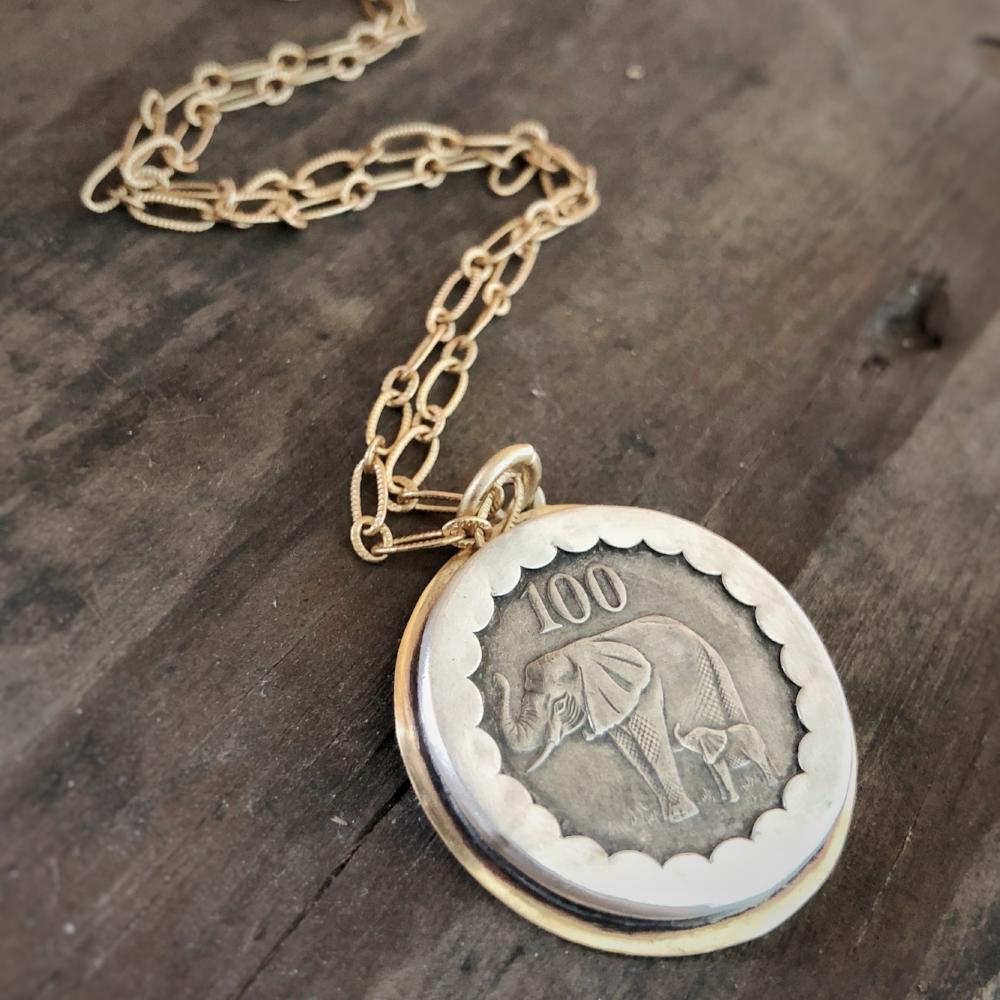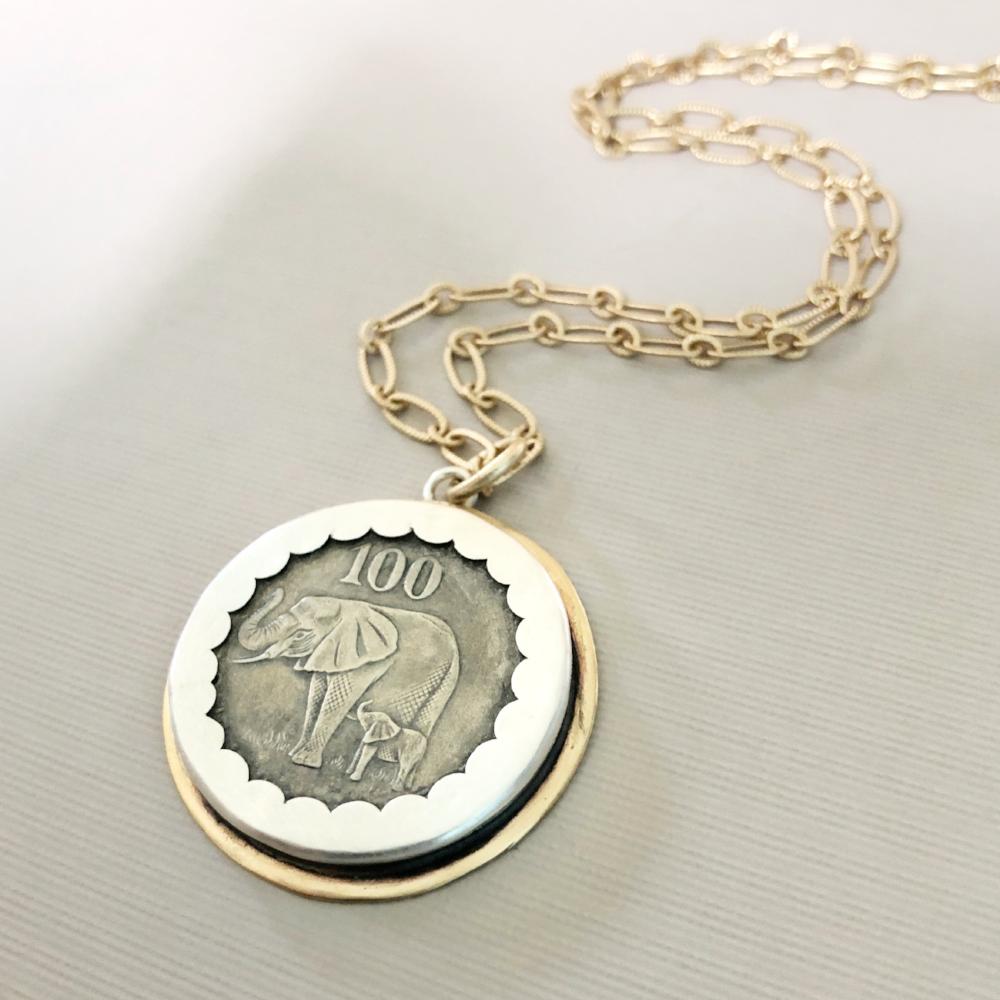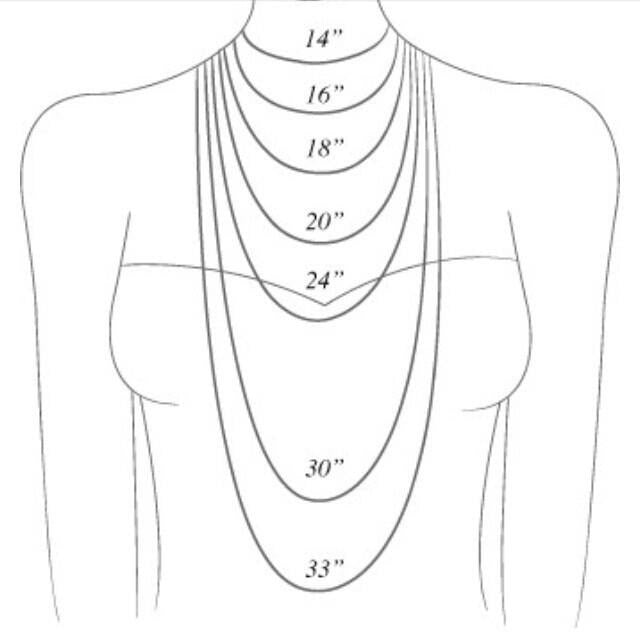 $ 70.00
$ 0.00
Mama Elephant Necklace
"Never forget that I love you."
An elephant never forgets.  This is true.  They remember loved ones with loyalty and affection.  Elephants are known for their size and strength.   But even elephants mourn.  When a member of the herd passes, they do not move on quickly.  They linger in that place as long as they need to.  They gather round with the herd and gently touch the tusks of their fallen friend.  It's their ritual, it's how they heal.  It is beautiful and it is sad. All of this is to say, be how you need to be.  Mourn how you need to mourn and know that you are thought of with love. 
Product Details:
Coin is genuine from Eritrea.  (Eritrea is a northeast African country on the Red Sea coast. It shares borders with Ethiopia, Sudan and Djibouti.)  The pendant is 1 1/4" across.  Brass and sterling silver bezel setting, matte-gold plated chain is 20" long with a lobster claw closure. 
Necklace comes packaged with the above quote in a muslin, draw-string bag.