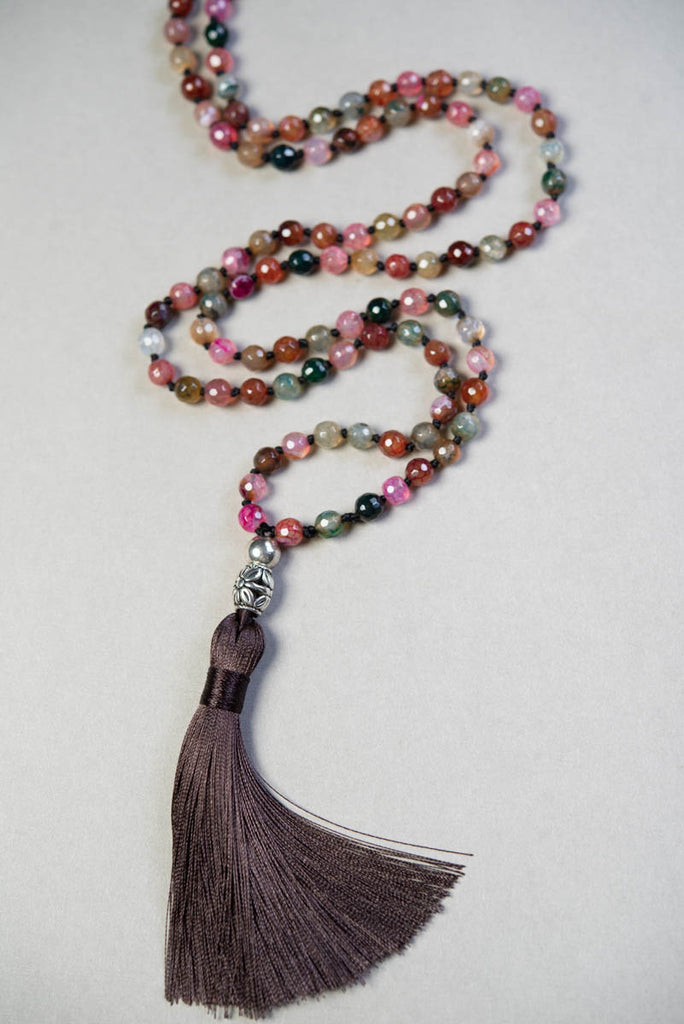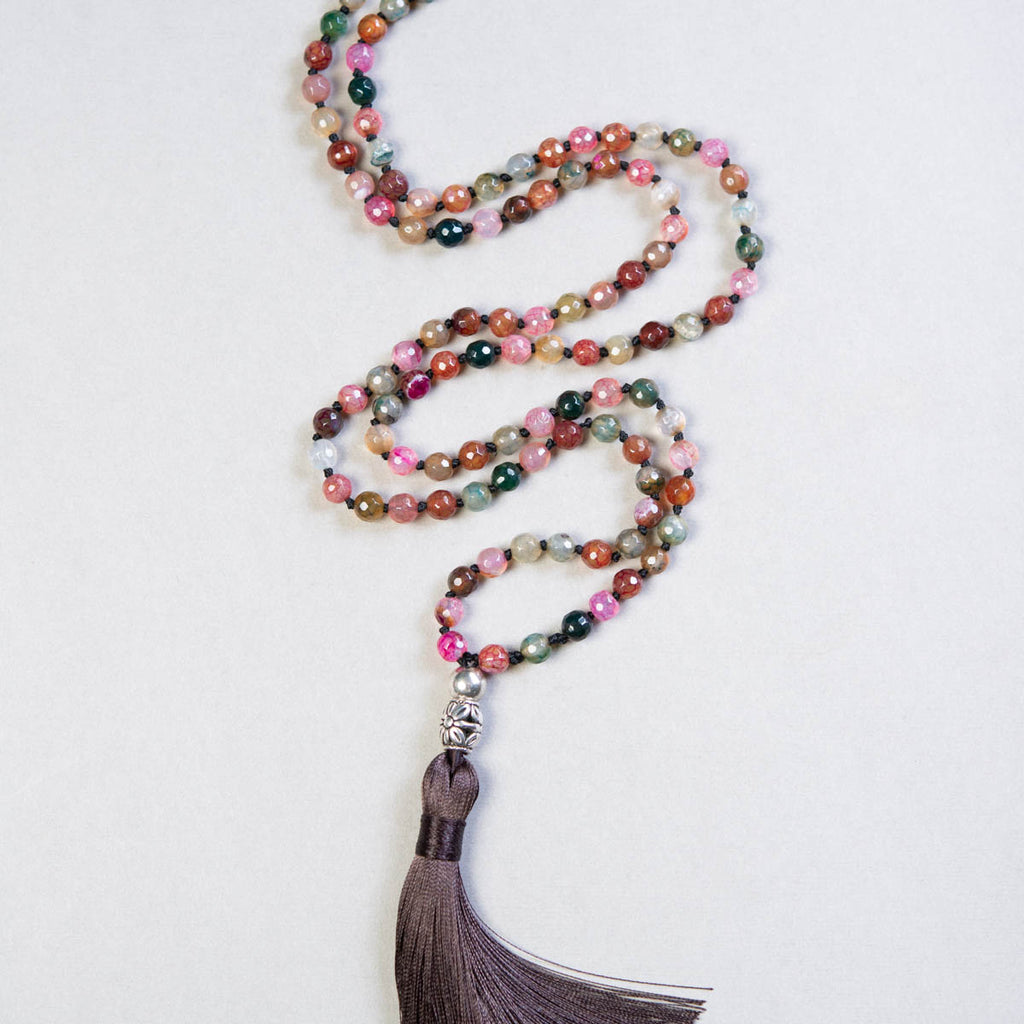 $ 125.00
$ 0.00
Agate Mala Necklace
Each bead represents a breath, a repeated mantra, a thought you want to keep.  Use this necklace to enhance your meditation, to calm you through the day or to impart the stones properties. 
Agate
:
Meditation stone. 
Courage, protection, healing, calming.
Product Details:
Length 32" plus tassel.  Silk tassel, pewter bead. 
Necklace comes packaged with stone description in a muslin drawstring bag.