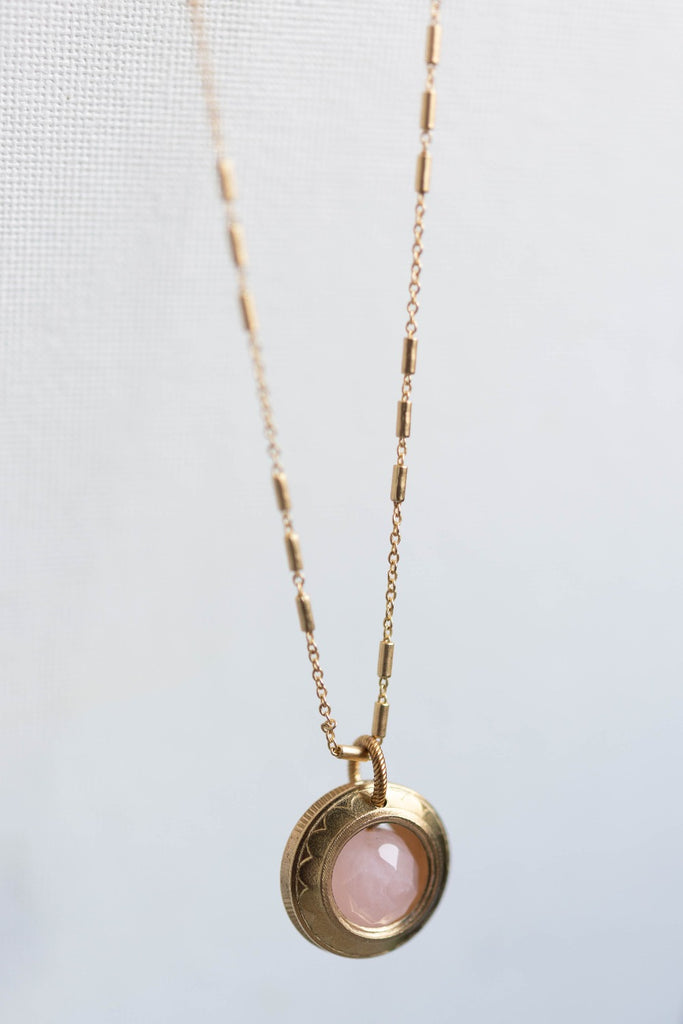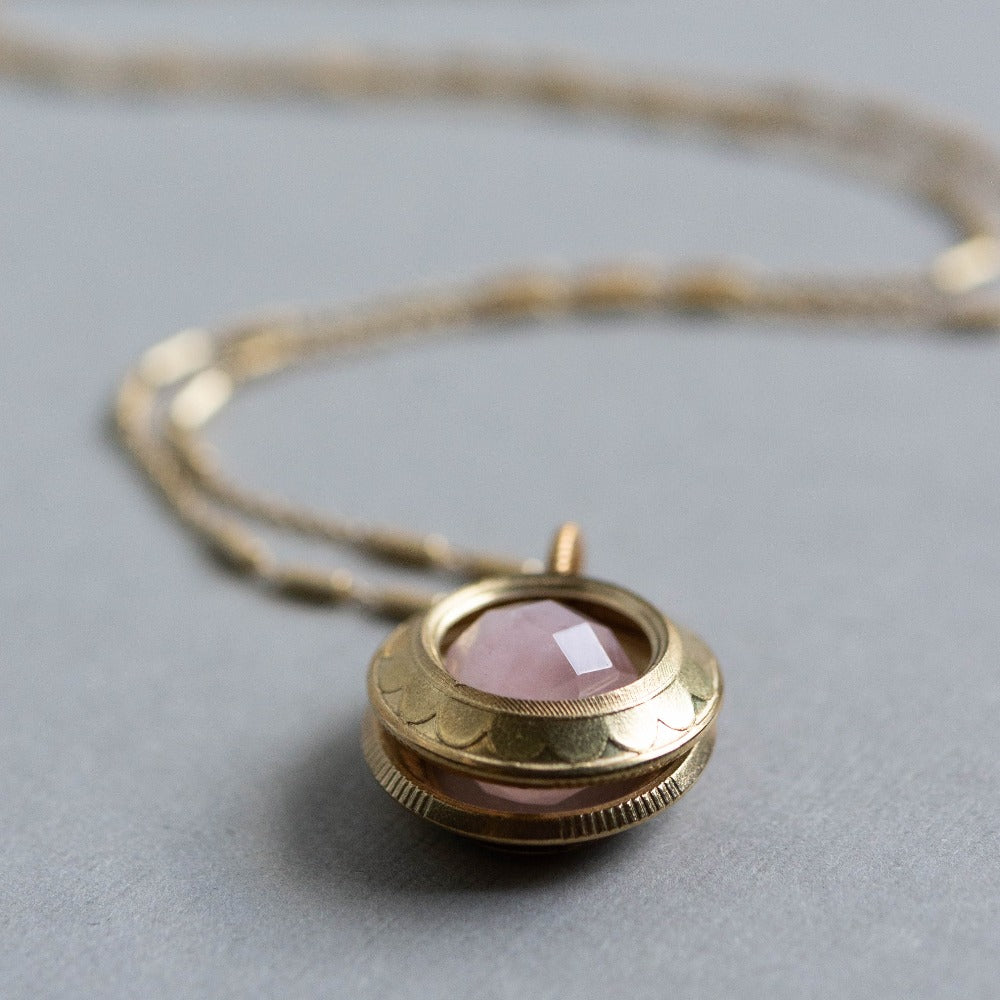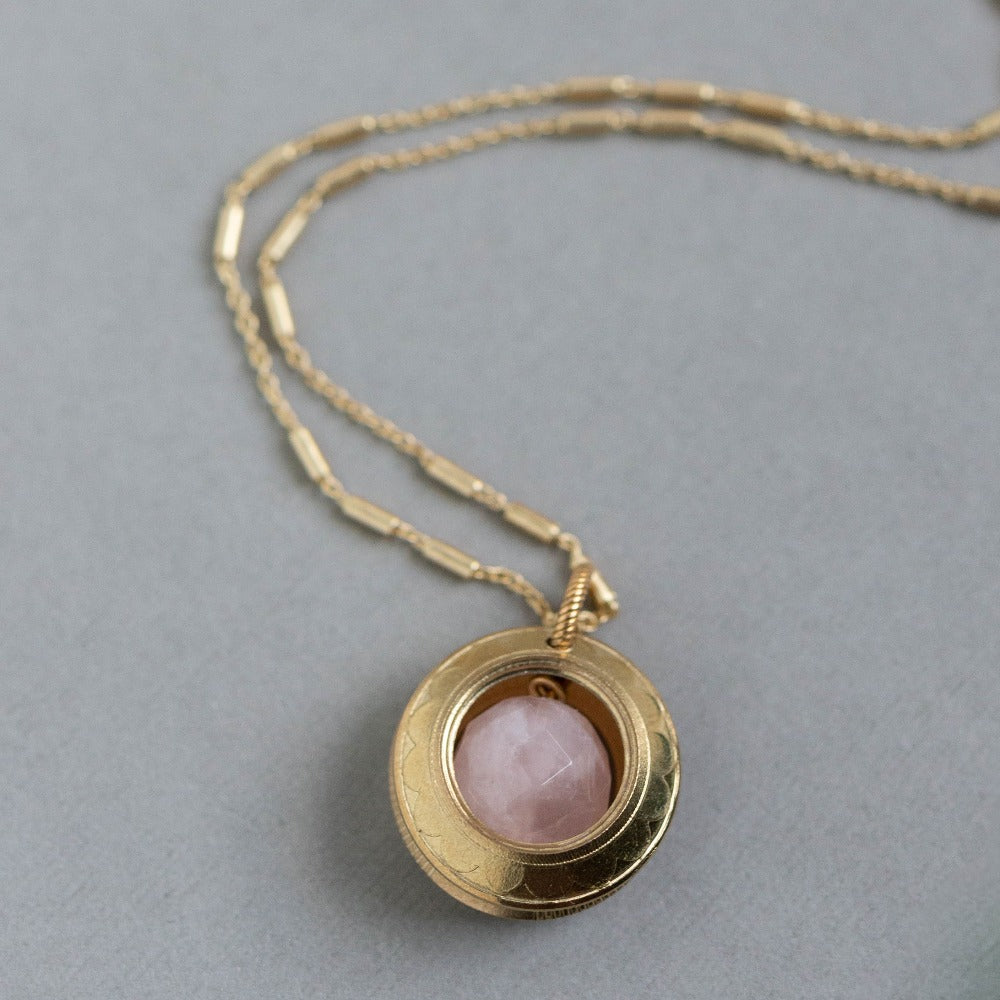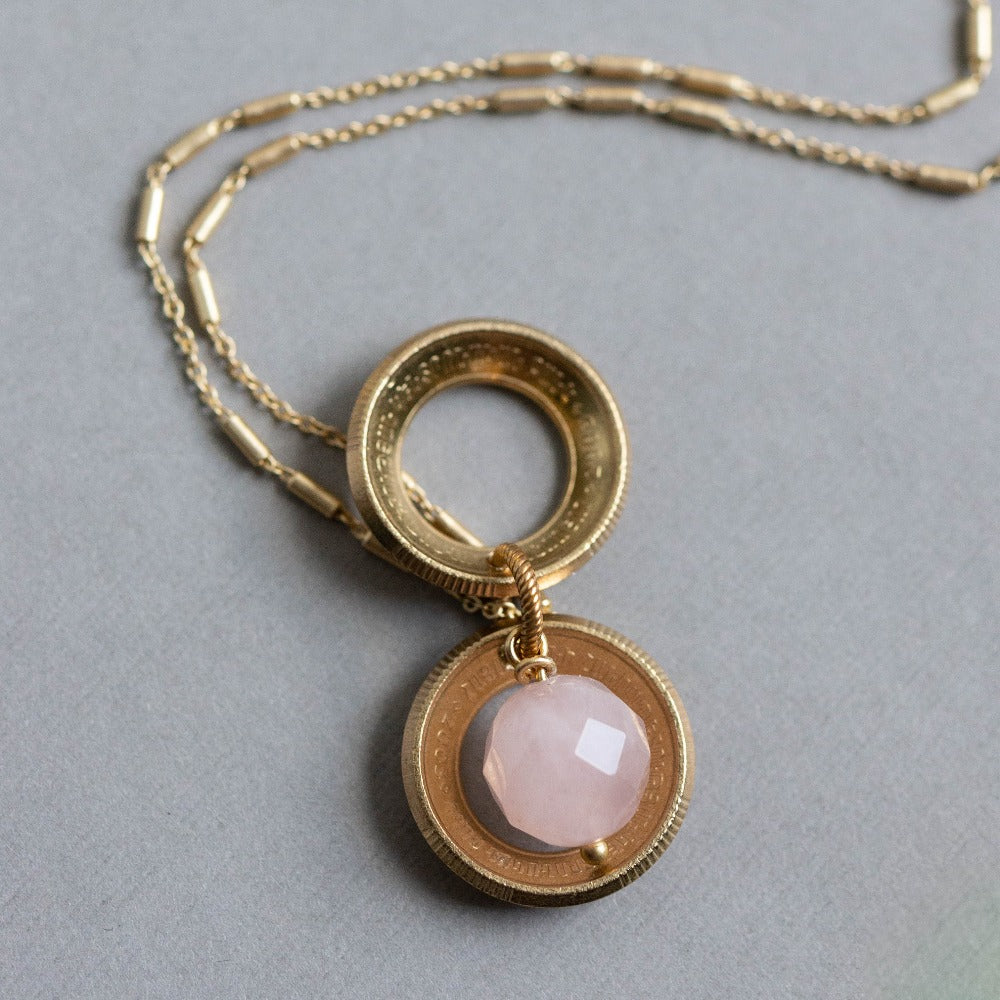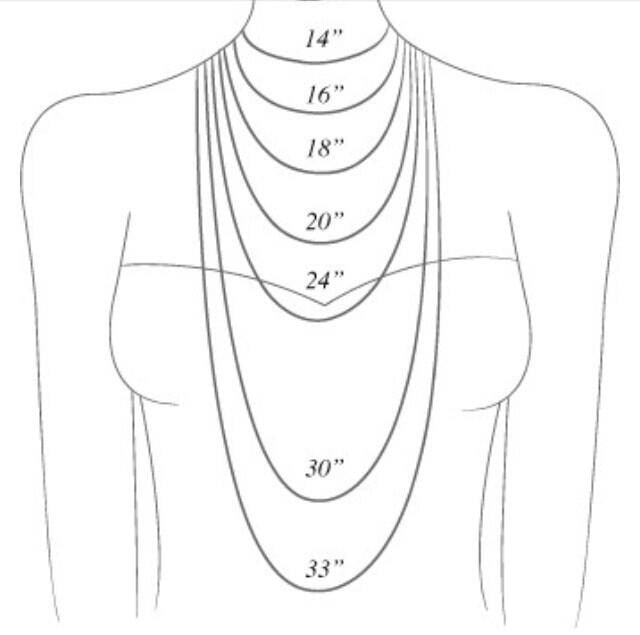 $ 40.00
$ 0.00
Portrait Necklace
ROSE QUARTZ IS THE STONE OF THE HEART.
It is said to purify and open the heart at all levels to promote love, self-love, friendship, deep inner healing, and feelings of peace.
Genuine Armenain coins, rose quartz gem, matte gold plated chain. Chain is 30" long. The Coins are approx. 1" in diameter.
Necklace comes packaged with the above quote in a muslin drawstring bag.