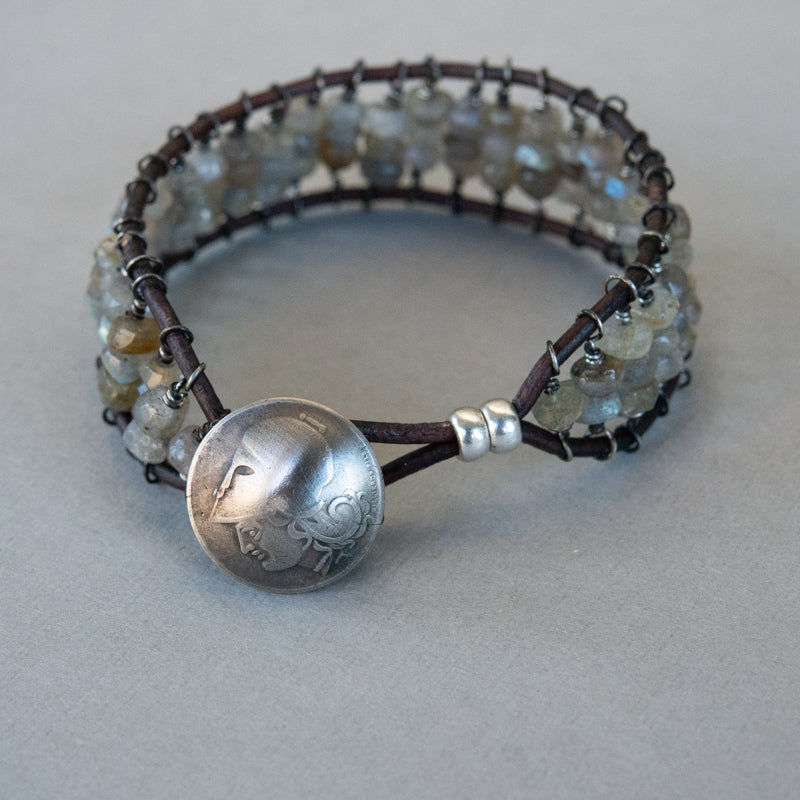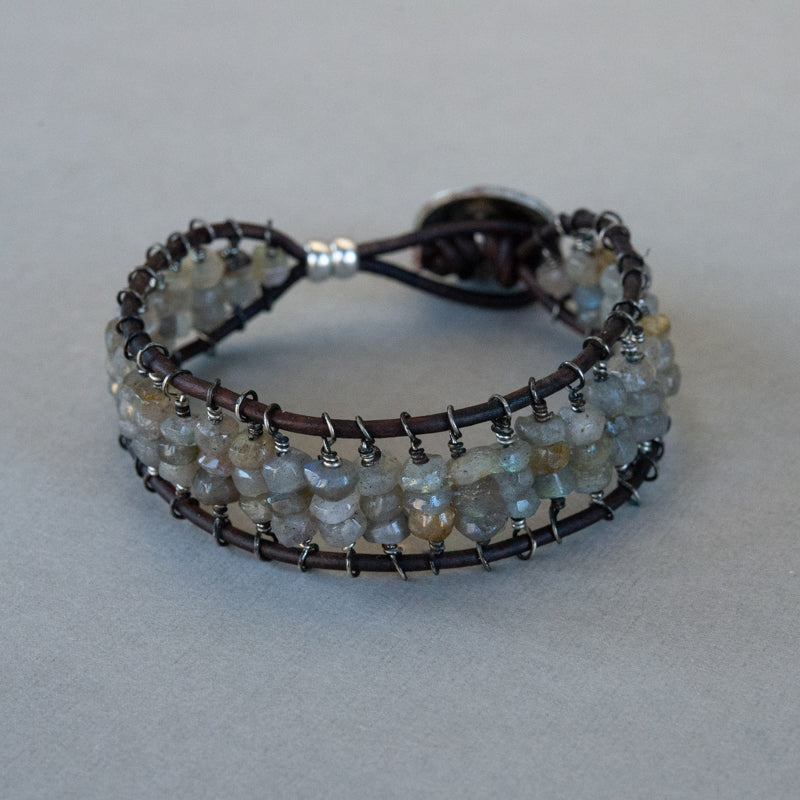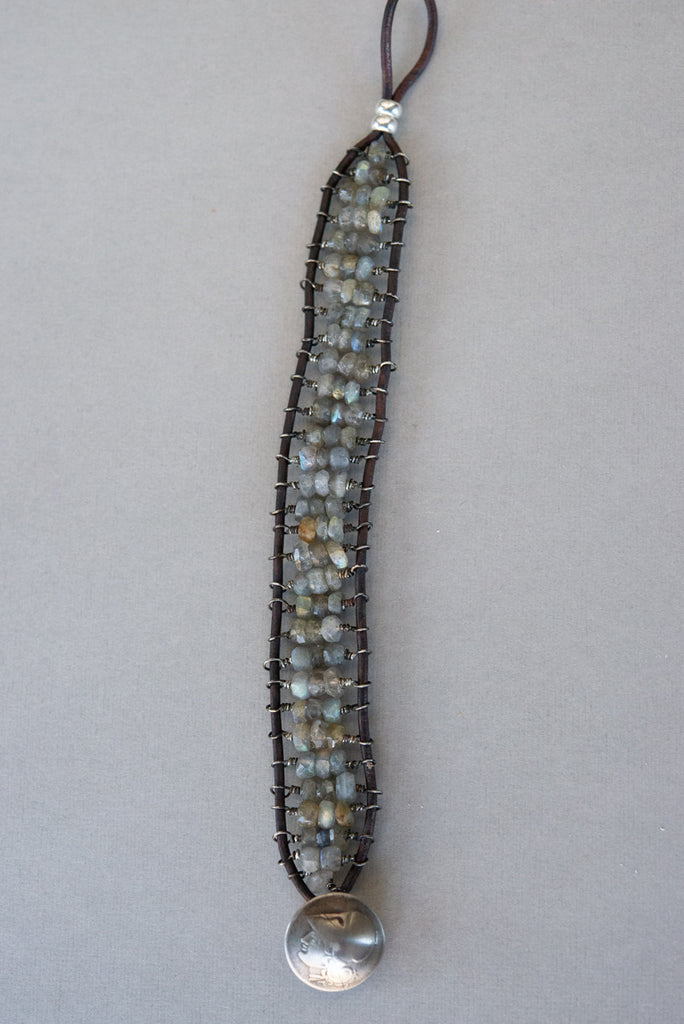 $ 80.00
$ 0.00
Goddess of Wisdom Bracelet
"THERE IS A VOICE THAT DOESN'T USE WORDS.  LISTEN."
This bracelet is all about connecting with and trusting your intuition.  Labradorite is a stone that is said to awaken one's own inner awareness.  
The button of this bracelet is made with a Greek coin featuring Goddess Athena.  She is the Goddess of many things including wisdom. 
Genuine Greek coin, labradorite gems and leather.  Handmade with love.  Measures 7.5"
Bracelet comes packaged with the above quote in a muslin drawstring bag.