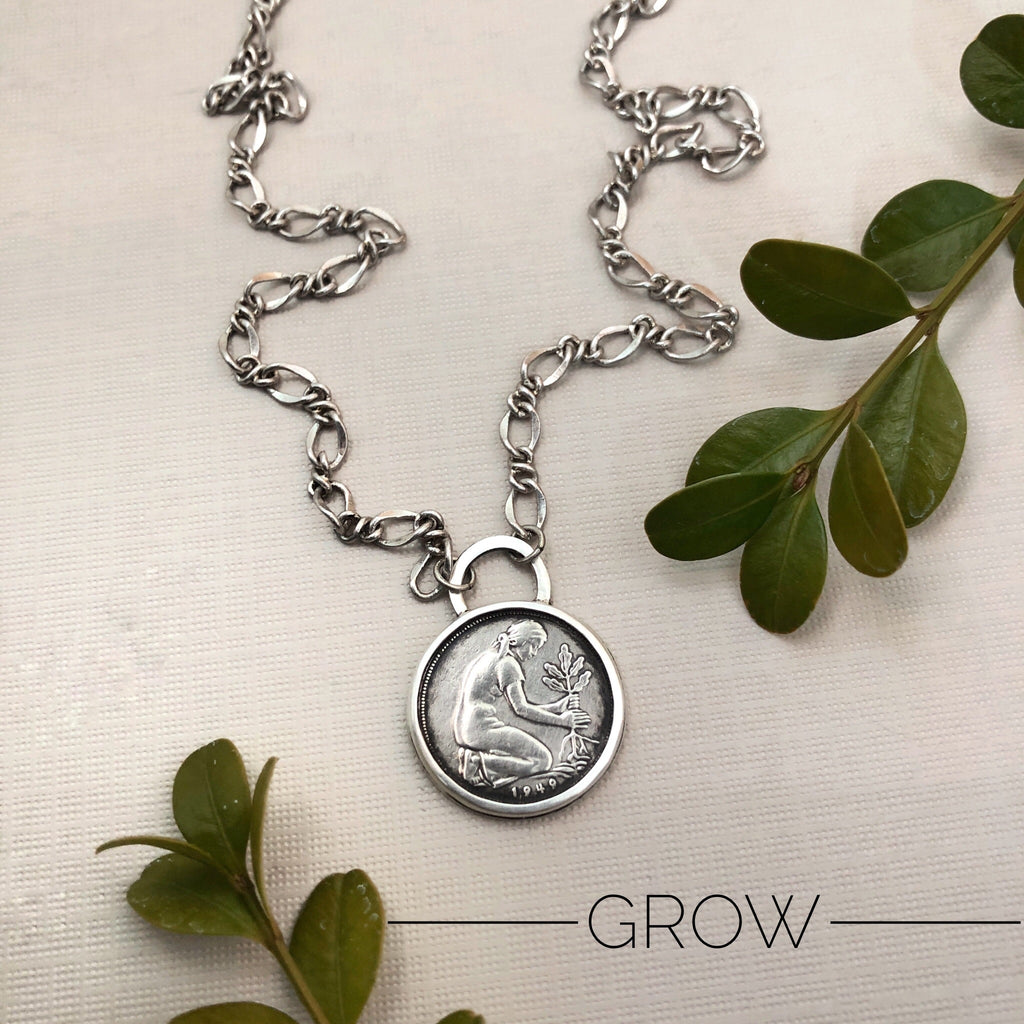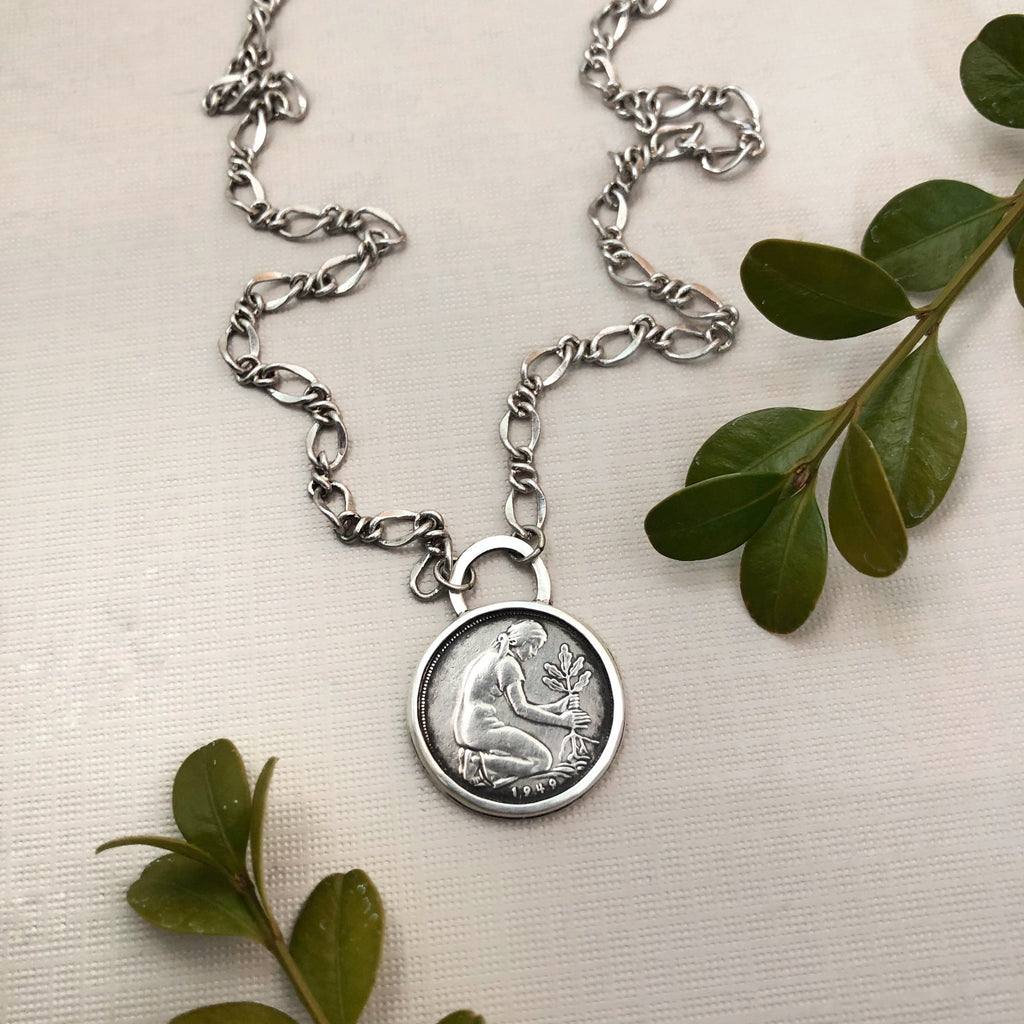 $ 52.00
$ 0.00
Grow Necklace
"Grow through what you go through."
we all go through things and if we let them be teachers, we will come out the other side better and wiser. 
Product details:
Genuine coin from post WWII Germany, set in a handmade sterling silver bezel.  Chain is 19" long antiqued silver plate with a lobster claw clasp. Coin is 20 mm in diameter (about 3/4")
Necklace comes packaged with the above quote in a muslin draw-string bag.