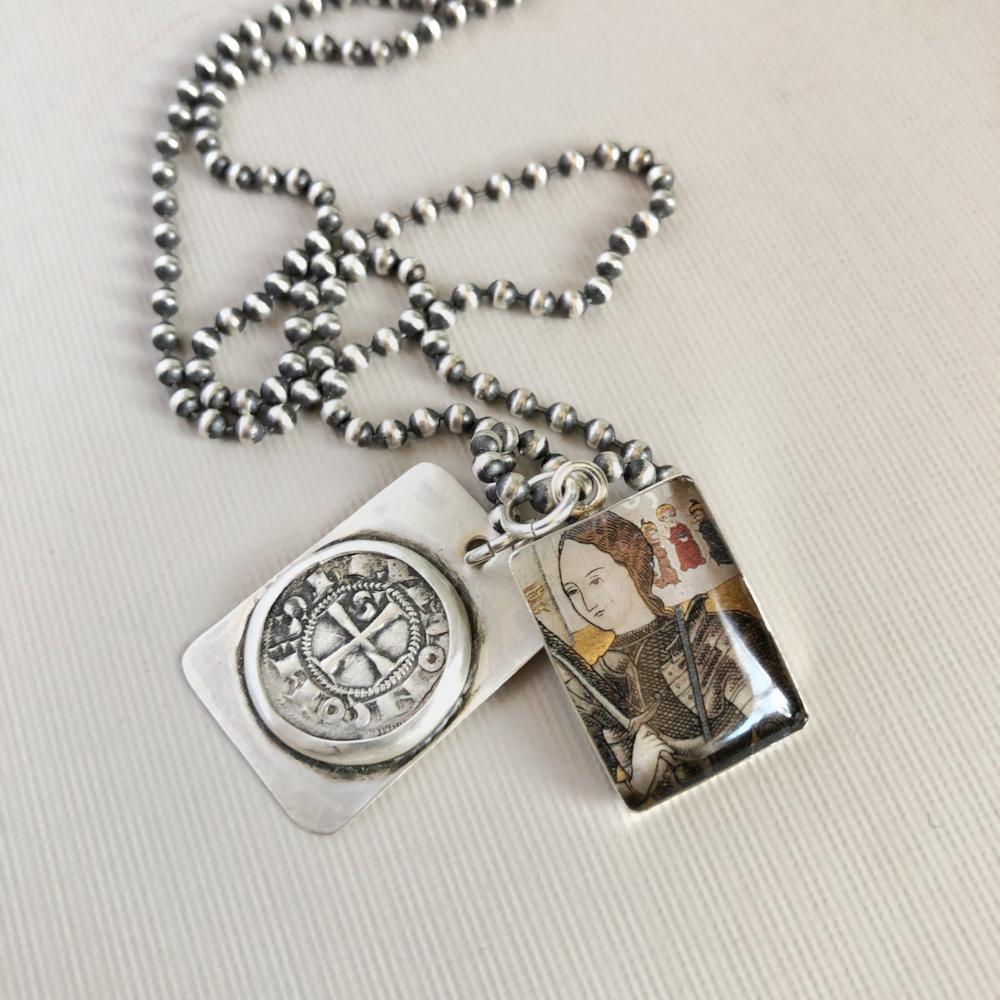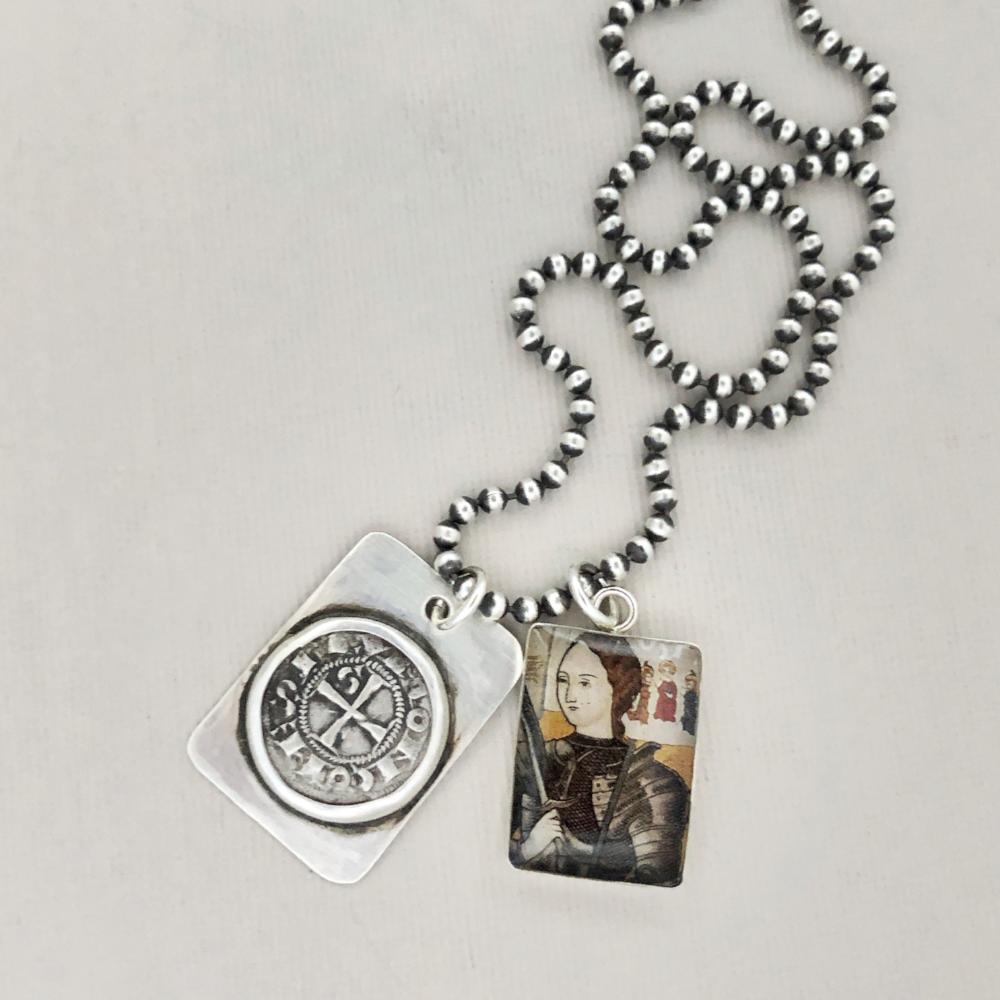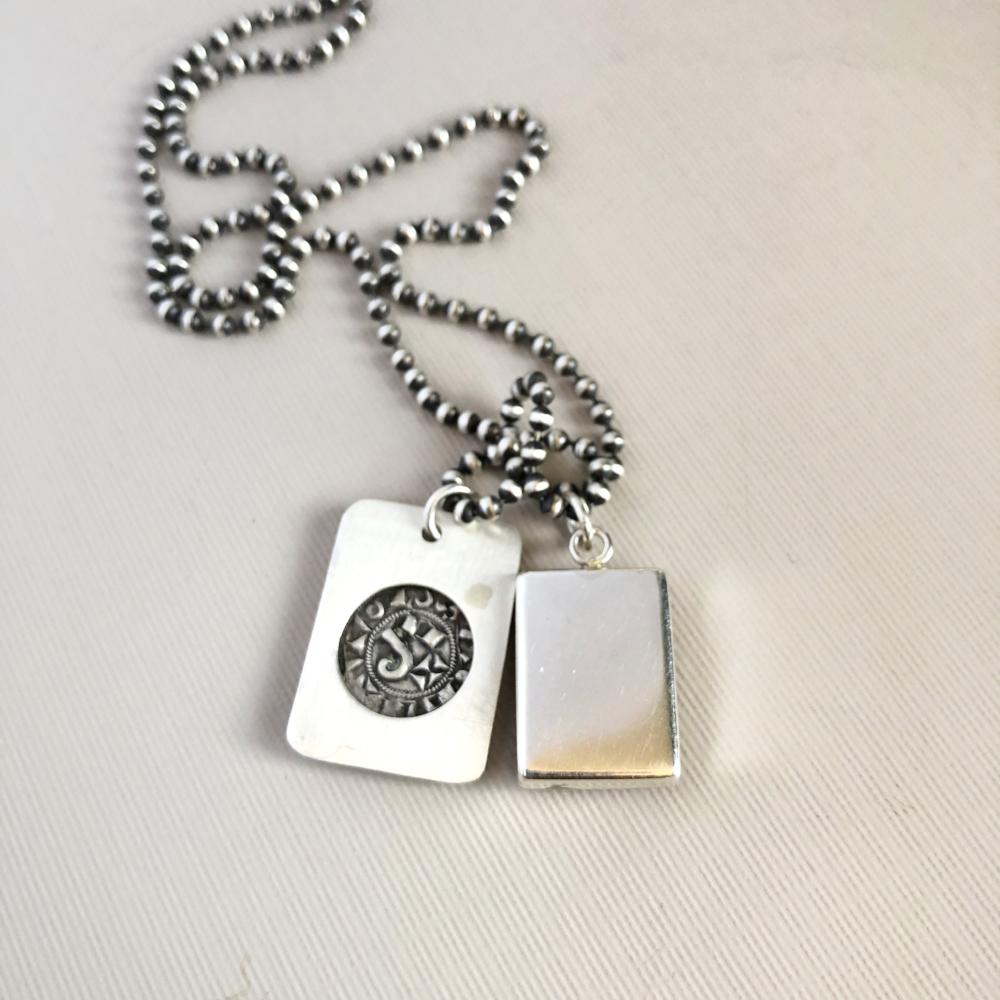 $ 300.00
$ 0.00
Joan of Arc Necklace
"I am not afraid, I was born to do this." -Joan of Arc
Even though Joan of Arc was young, poor and uneducated, she knew that she had to stay true to what her heart told her she should do.  She had a mission to carry out and she did so against all odds.  She is an example of bravery and commitment.  Martyred centuries ago at just age 19, her legend lives on today.
This valuable silver coin is a French obol.  This coin was issued during the time Joan of Arc was alive.  
  The portrait pendant is a postage stamp issued by the Vatican to commemorate the 600th anniversary of her birth.  
The necklace comes with a certificate of authenticity and a story card.
24" sterling silver ball chain which has been oxidized to antique and enhance the texture of the silver.  The coin has been set in a handmade silver bezel. 
Coin pendant is approx. 1" long.  Portrait pendant is 3/4" long in sterling silver and encased in resin. 
Necklace comes packaged with cert. of authenticity, story card and above quote in a muslin drawstring bag.