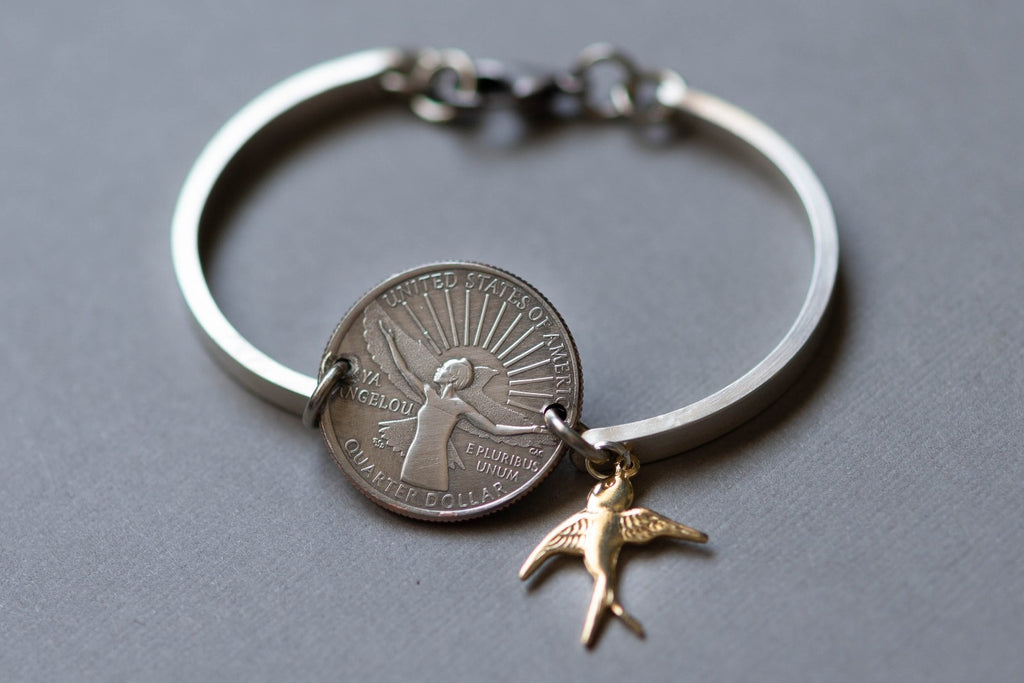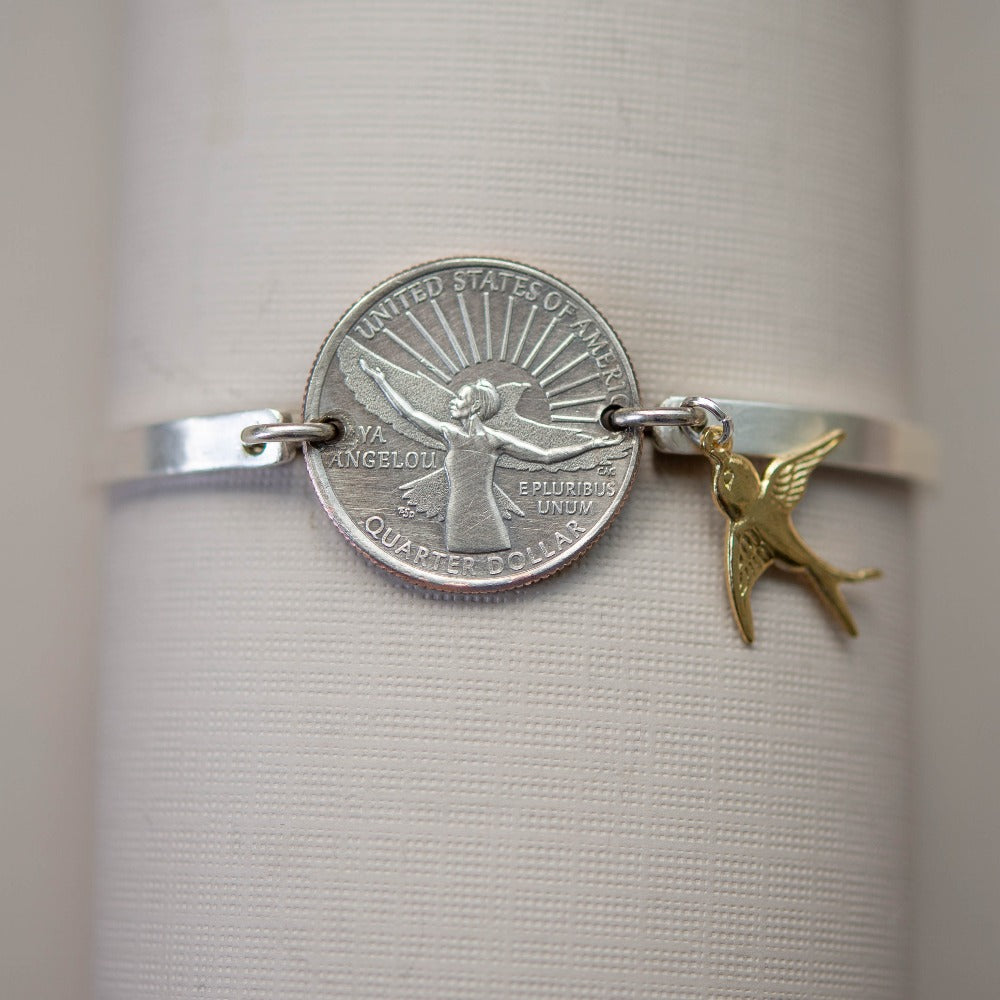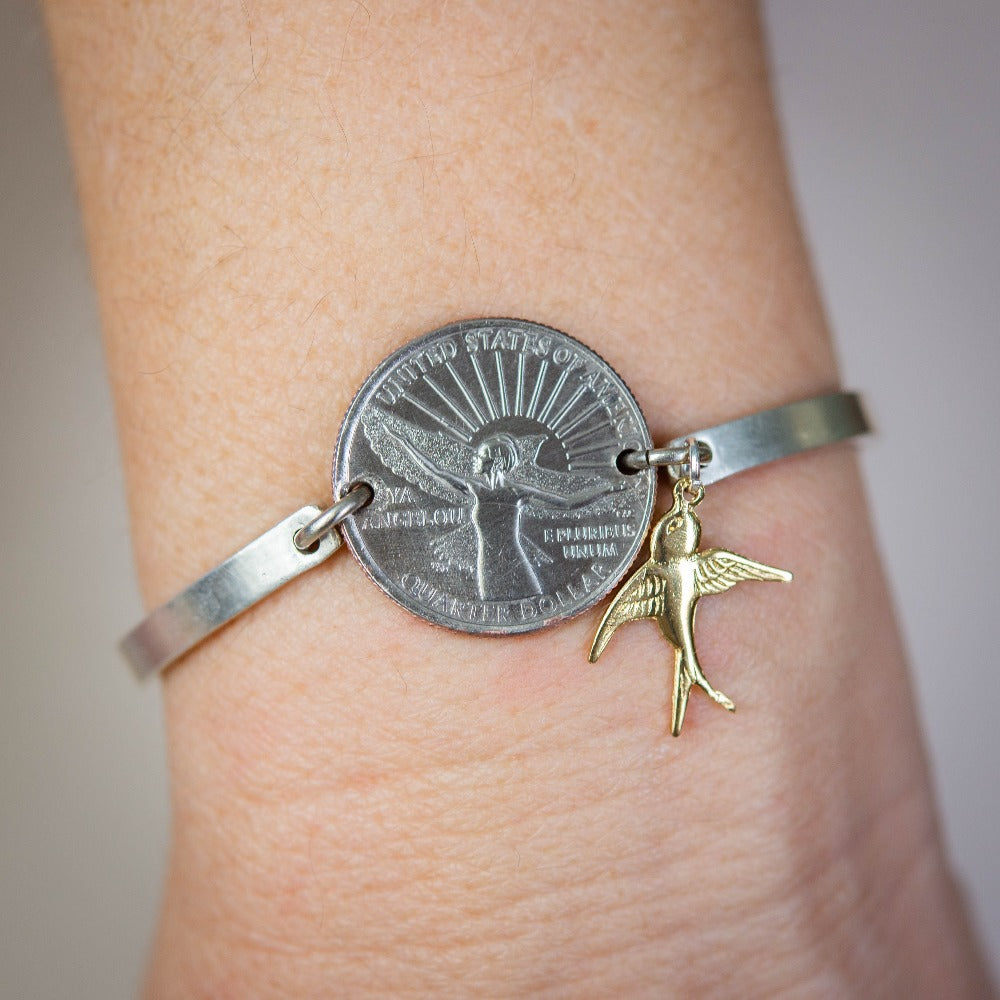 $ 55.00
$ 0.00
Maya Angelou Bracelet
"The truth is, no one of us can be free until everybody is free." 
– Maya Angelou
This bracelet features the U.S. quarter honoring poet and activist, Maya Angelou.  She is depicted with outstretched arms and behind her are a bird in flight and a rising sun, images inspired by her poetry.

Learn more about this amazing and inspiring woman at MayaAngelou.com
Product details:
Sterling silver cuff, genuine U.S. quarter, brass bird charm, lobster claw closure.  Bracelet is 7.5" but can be adjusted to 8".
Comes packaged with the above quote in a muslin drawstring bag.