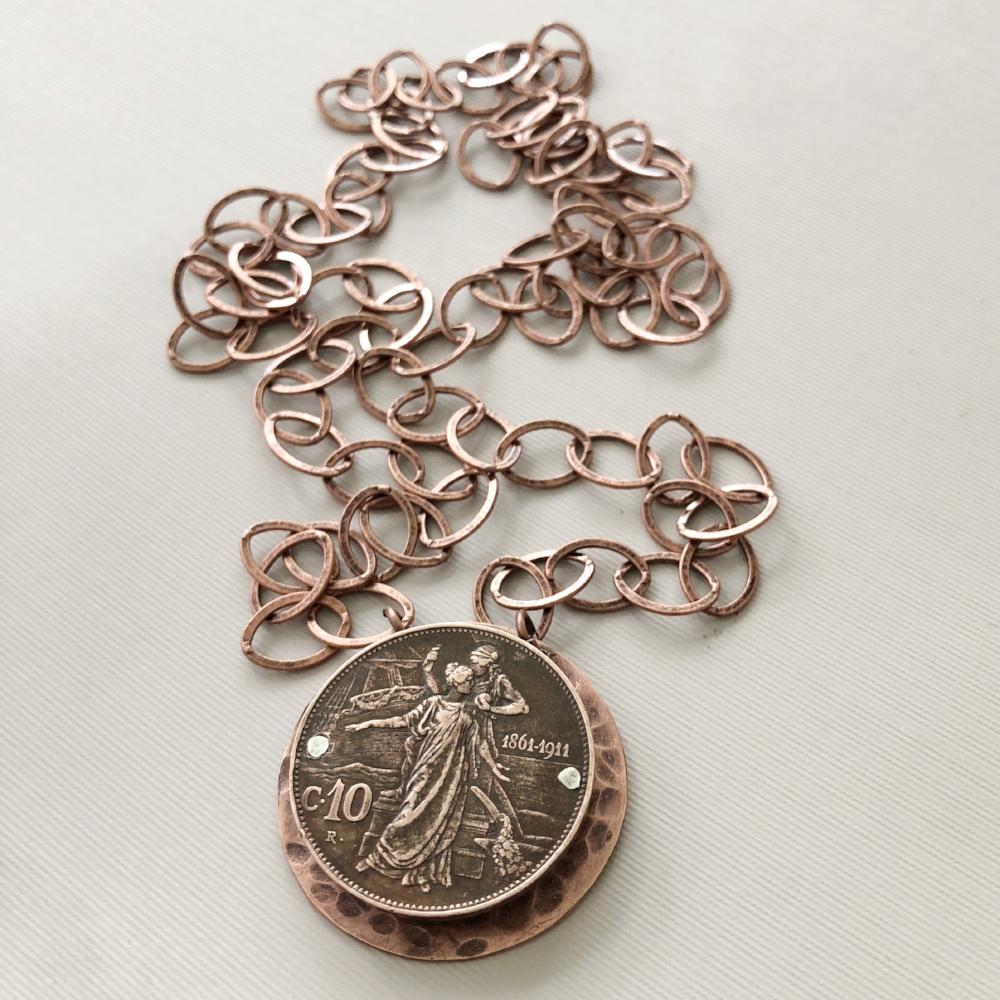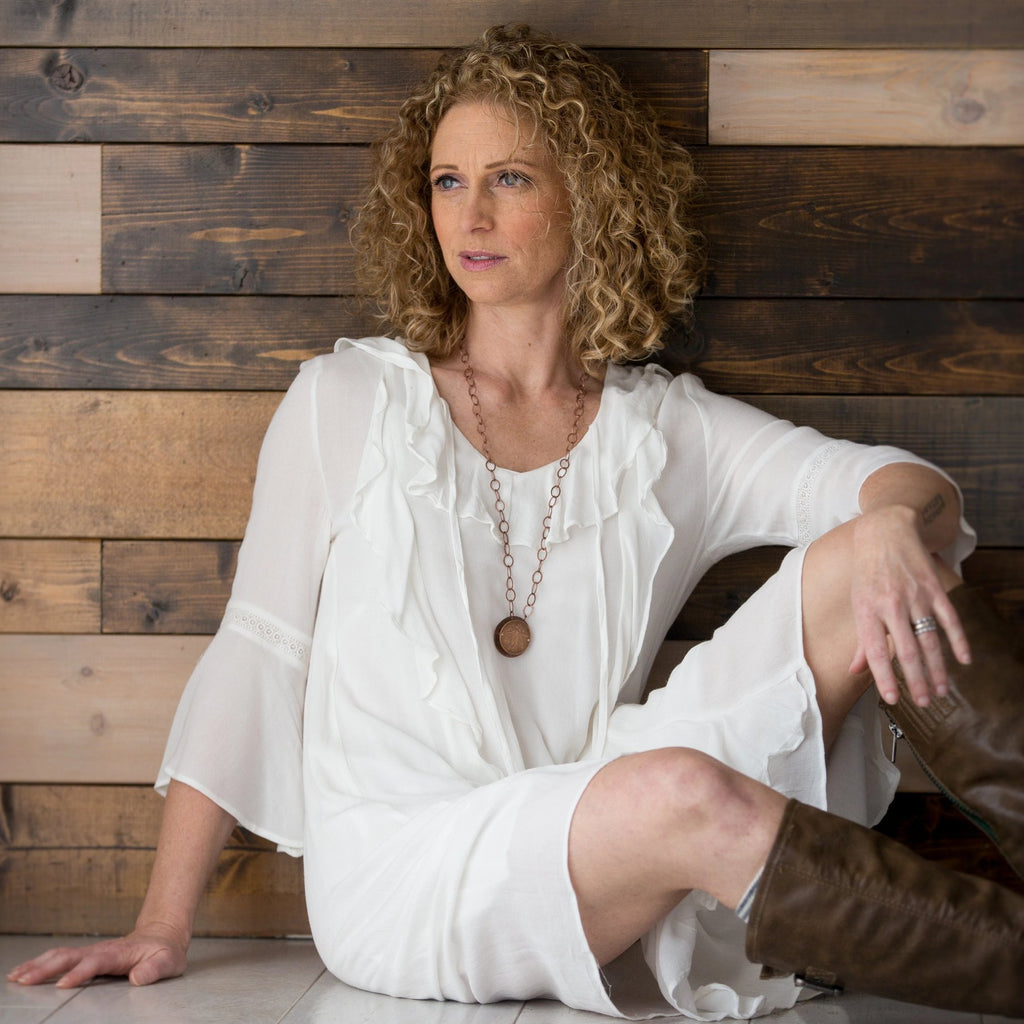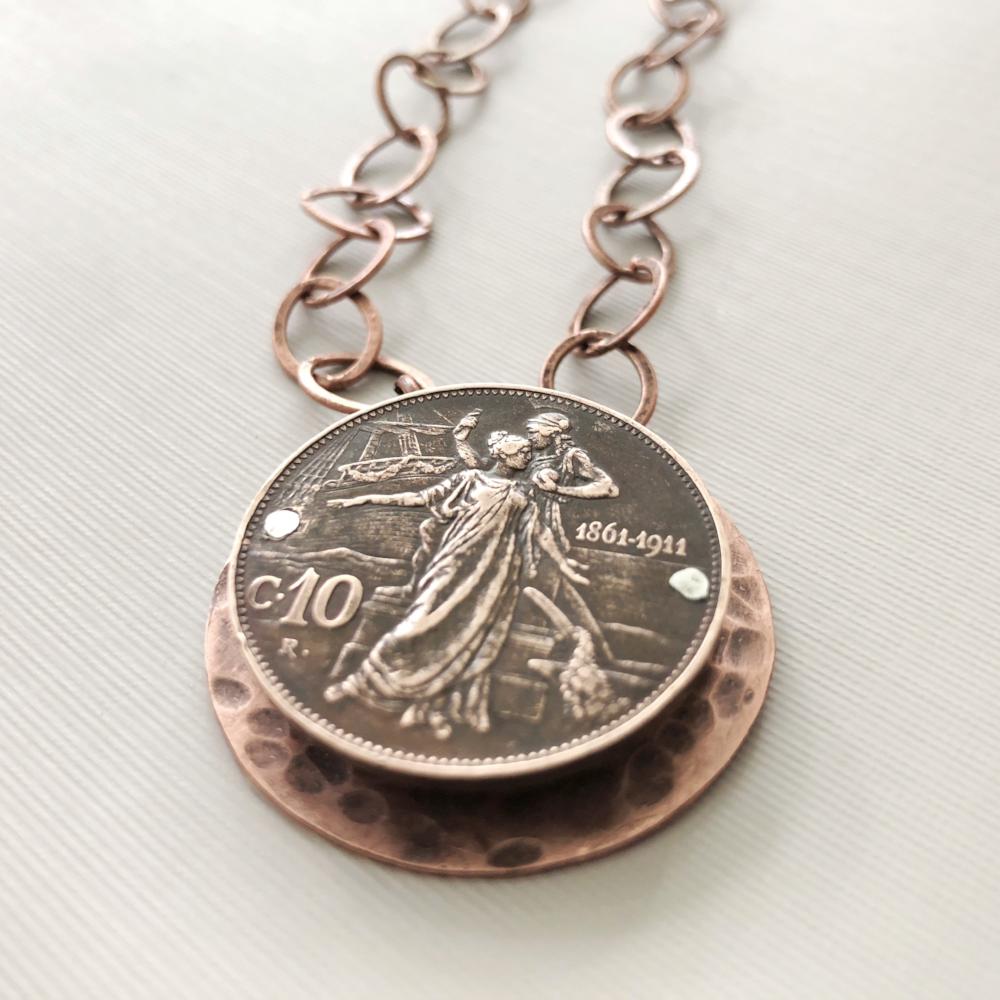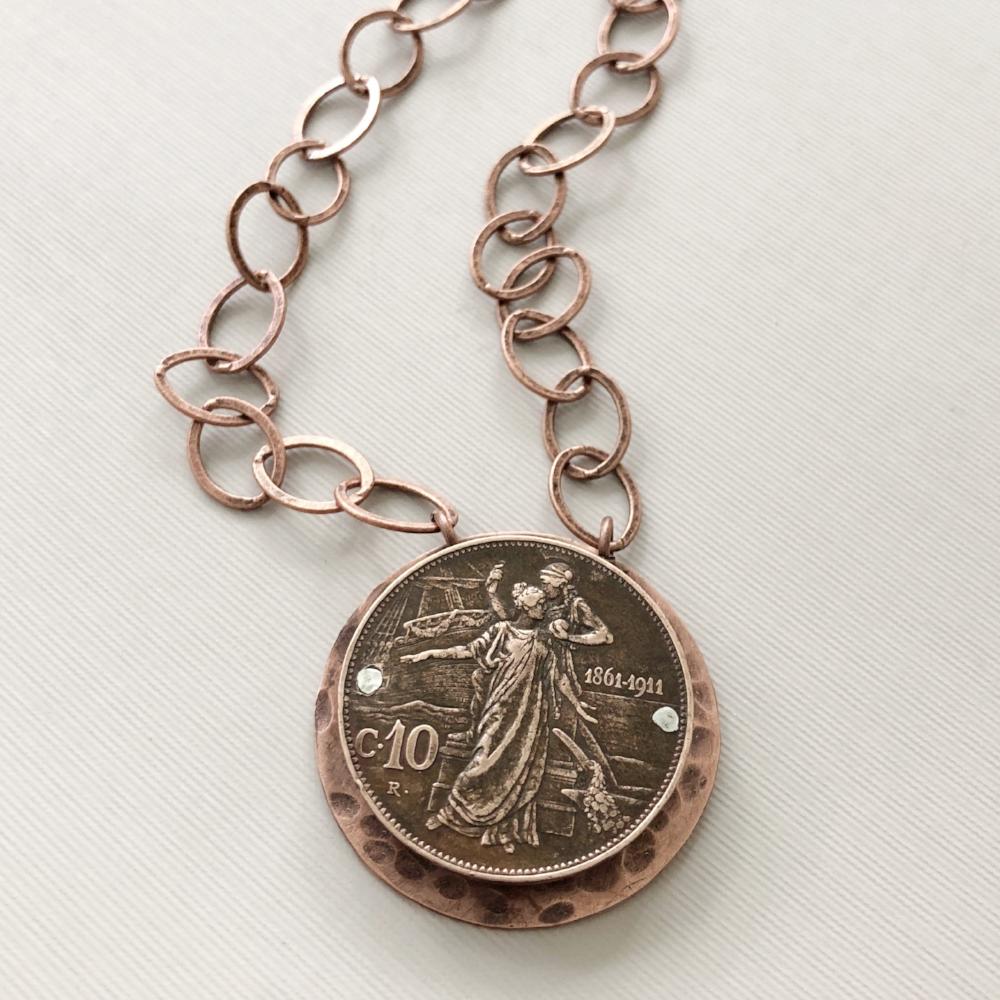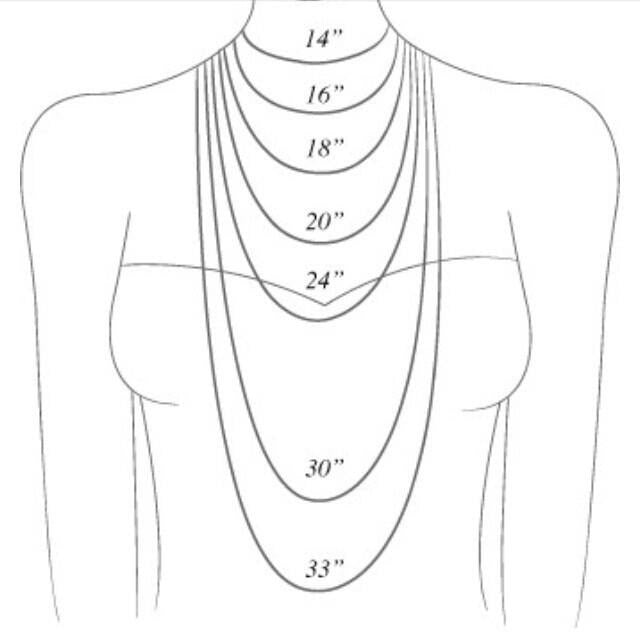 $ 135.00
$ 0.00
Mio Amore Necklace
"You may have the universe if I may have Italy." – Giuseppe Verdi
This coin necklace is the embodiment of the romance of Italy. 
About the coin:

This was a commemorative issue to celebrate the 50th anniversary of the kingdom of Italy.  In the field there are two standing figures: the female represents Italy and the male Rome. Italy has her left hand on a plow adorned with ears and fruits. Behind the figures, there is a giant merchant ship.  Its value was 10 centesimi. 
Product Details:
Genuine Italian coin.  Copper pendant backing hand-riveted to the coin.  31" solid copper chain with large links.  No clasp... it just slips over your head.