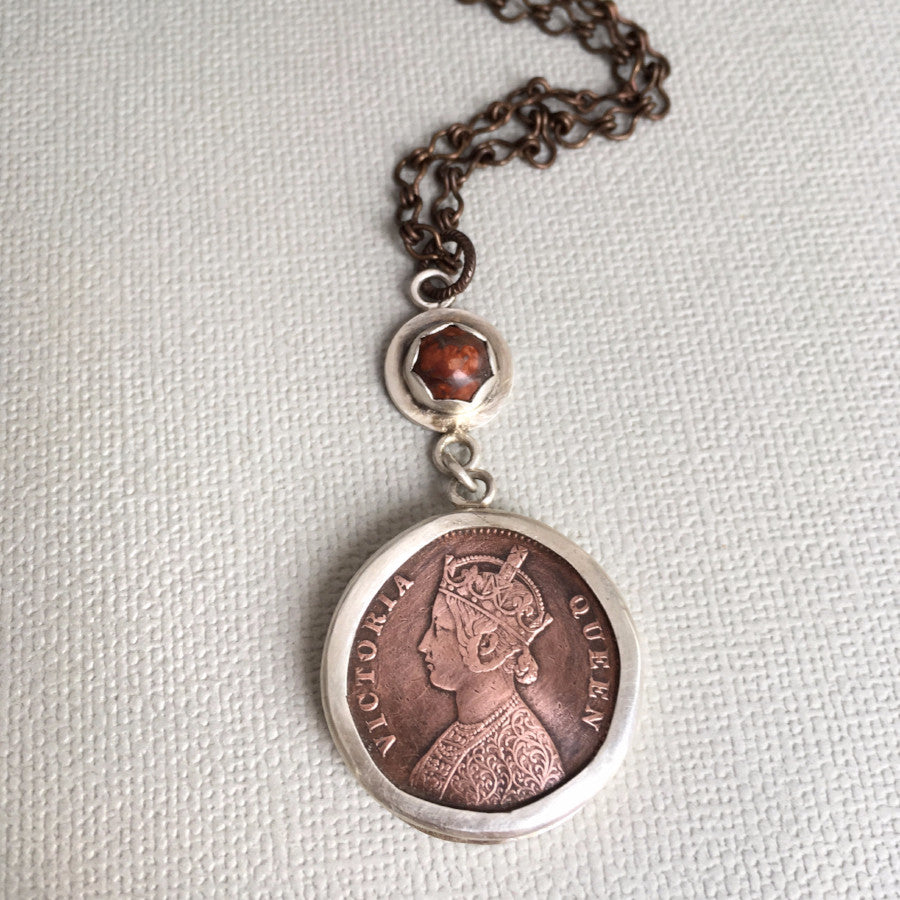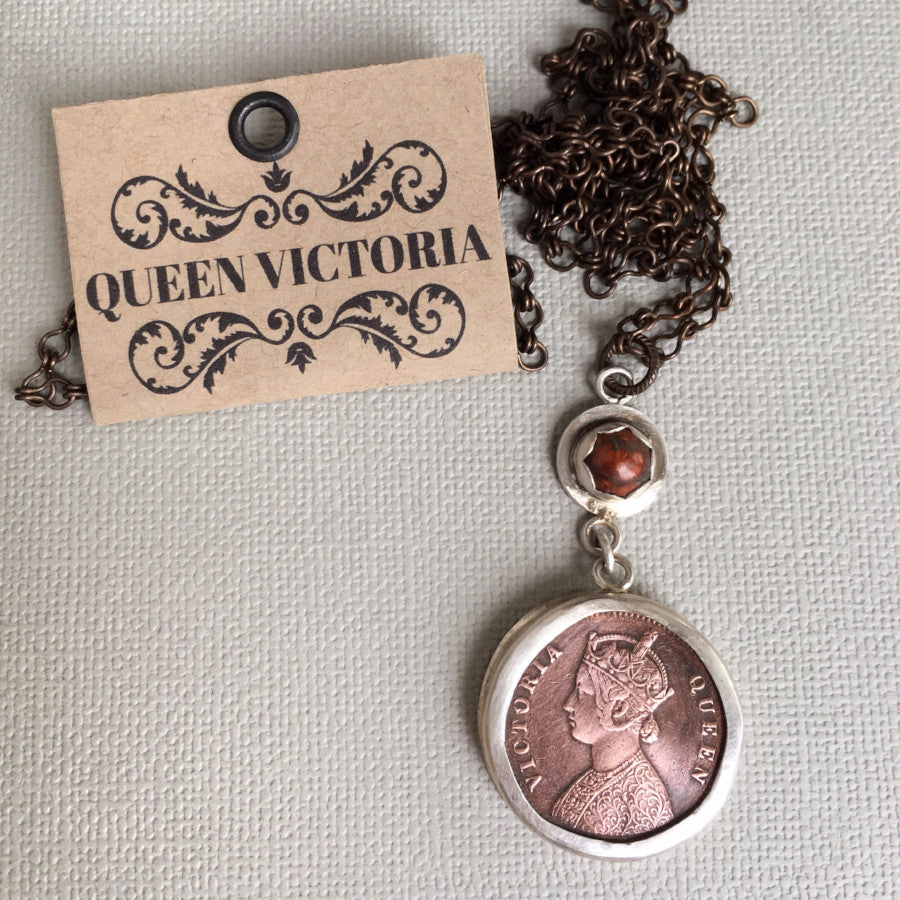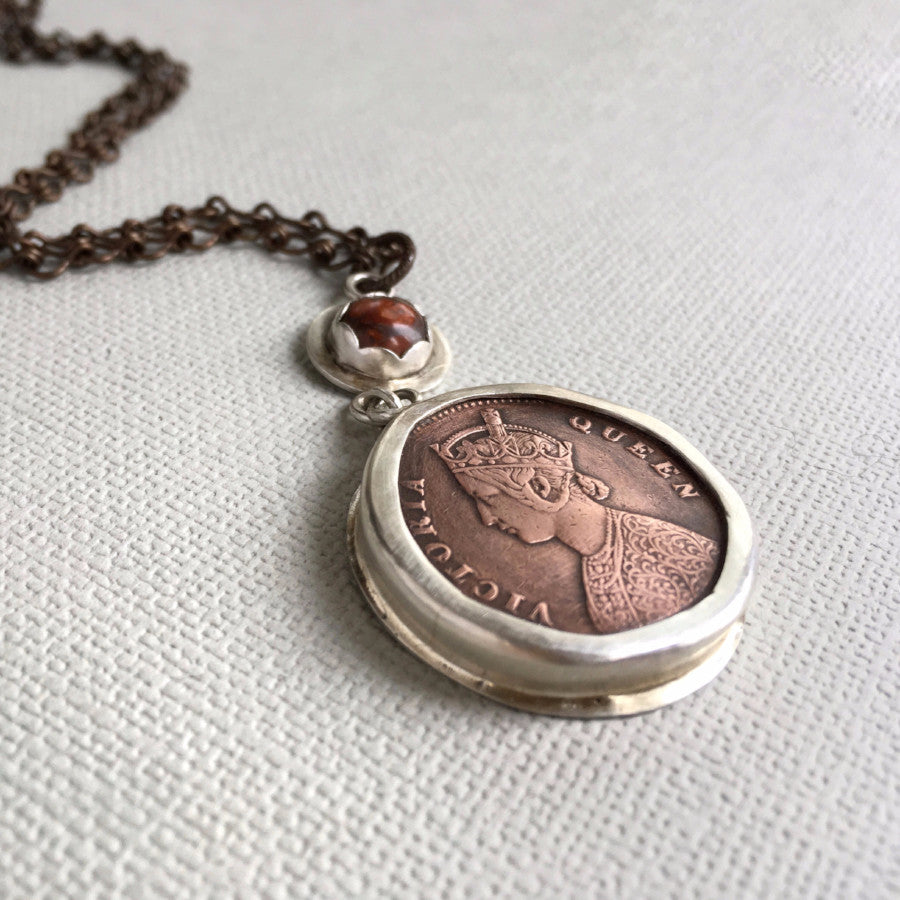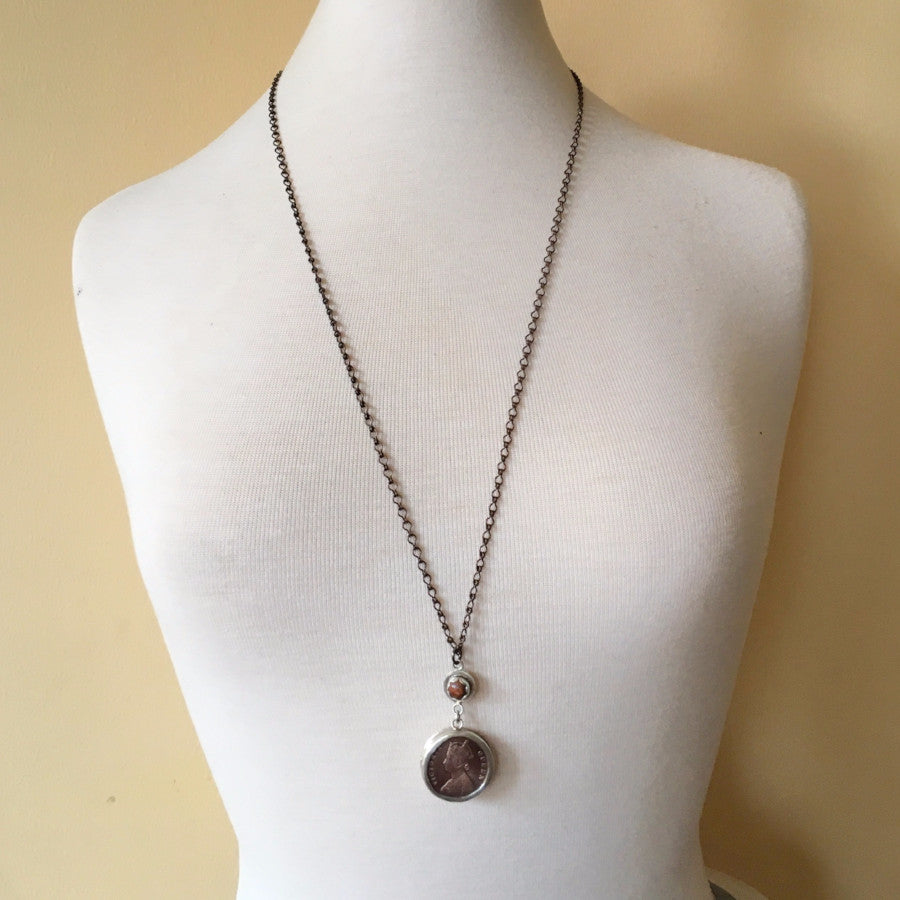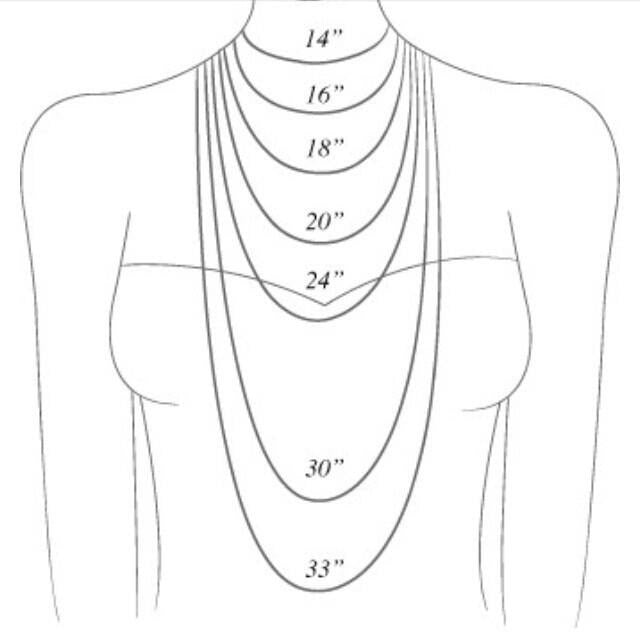 $ 95.00
$ 0.00
Queen Victoria
She was the queen for 63 years. (The Victorian Era named for her reign)  Even though she was crowned at just 18 years old, she was fiercely independent. She was an artist and writer. She spoke several languages, had nine children and was married to Prince Albert.
She was deeply and famously in love with her husband and when he died from typhoid fever at age 42 she more and him for the rest of her life. This is why after his death she was always seen wearing black.
Product details:
Necklace is made with genuine Indian coin from the period Victoria was empress of the region.  It is encased in a hand-made sterling silver bezel, accented by a jasper stone and hung from a 32" bronze ladder chain.  
Pendant is 1 1/4" in diameter.
Necklace comes packaged with the above quote in a muslin drawstring bag.