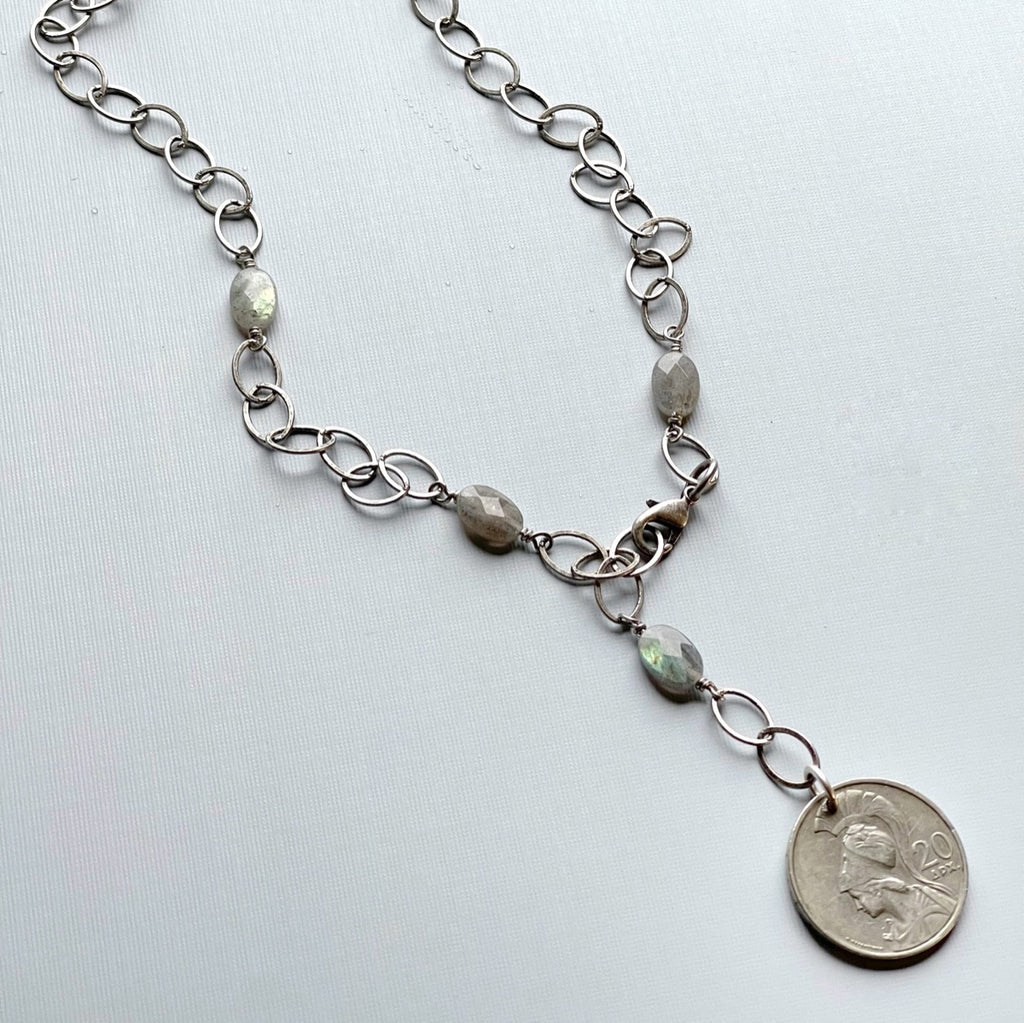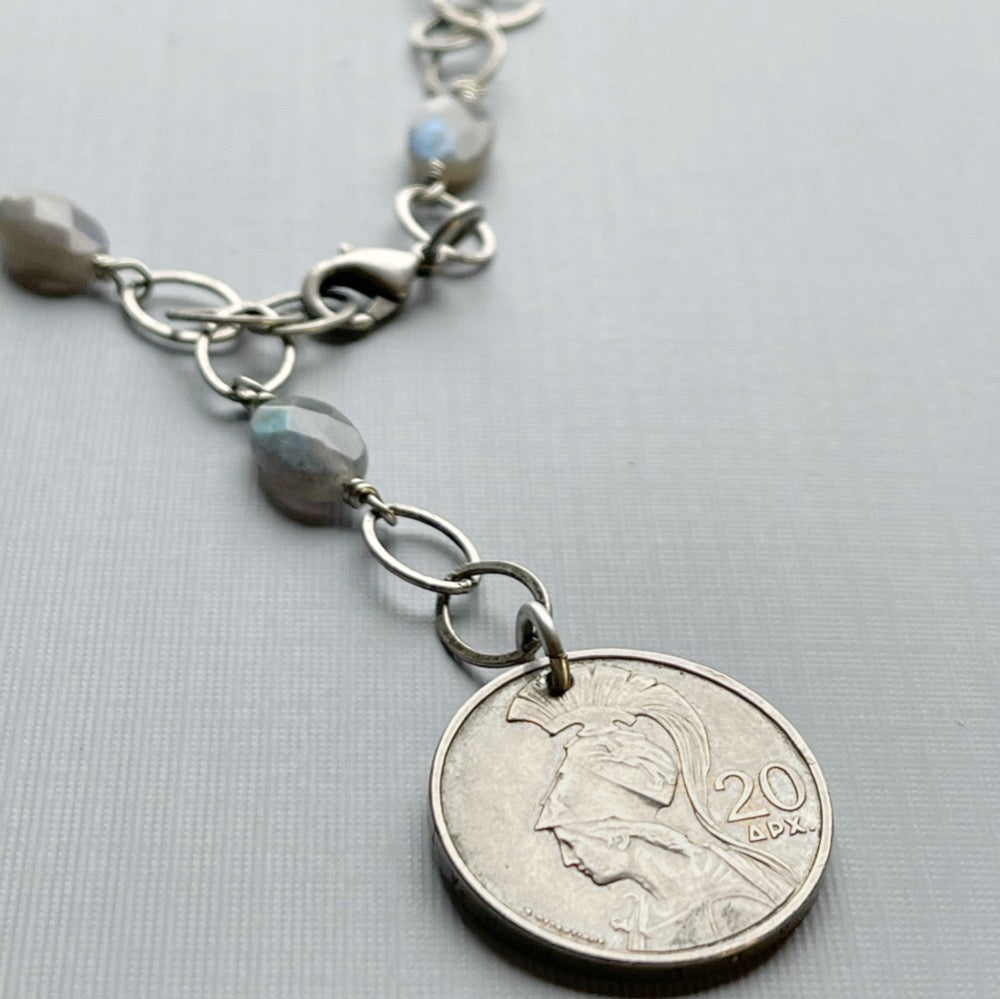 $ 45.00
$ 0.00
Athena Necklace
Athena is the goddess of courage, battle, strength and heroic endeavors.  She inspires us to find their own strength to fight whatever battles we are facing in our own lives. 
Product details:
Made with an authentic Greek coin featuring Athena, dressed for battle.  Accented by labradorite beads.   Chain is antiqued, silver plated and 21" long.  The coin is approx. 1 3/4" in diameter.  
Lead-free, nickel-free.
Necklace comes packaged with the above quote in a muslin drawstring bag.