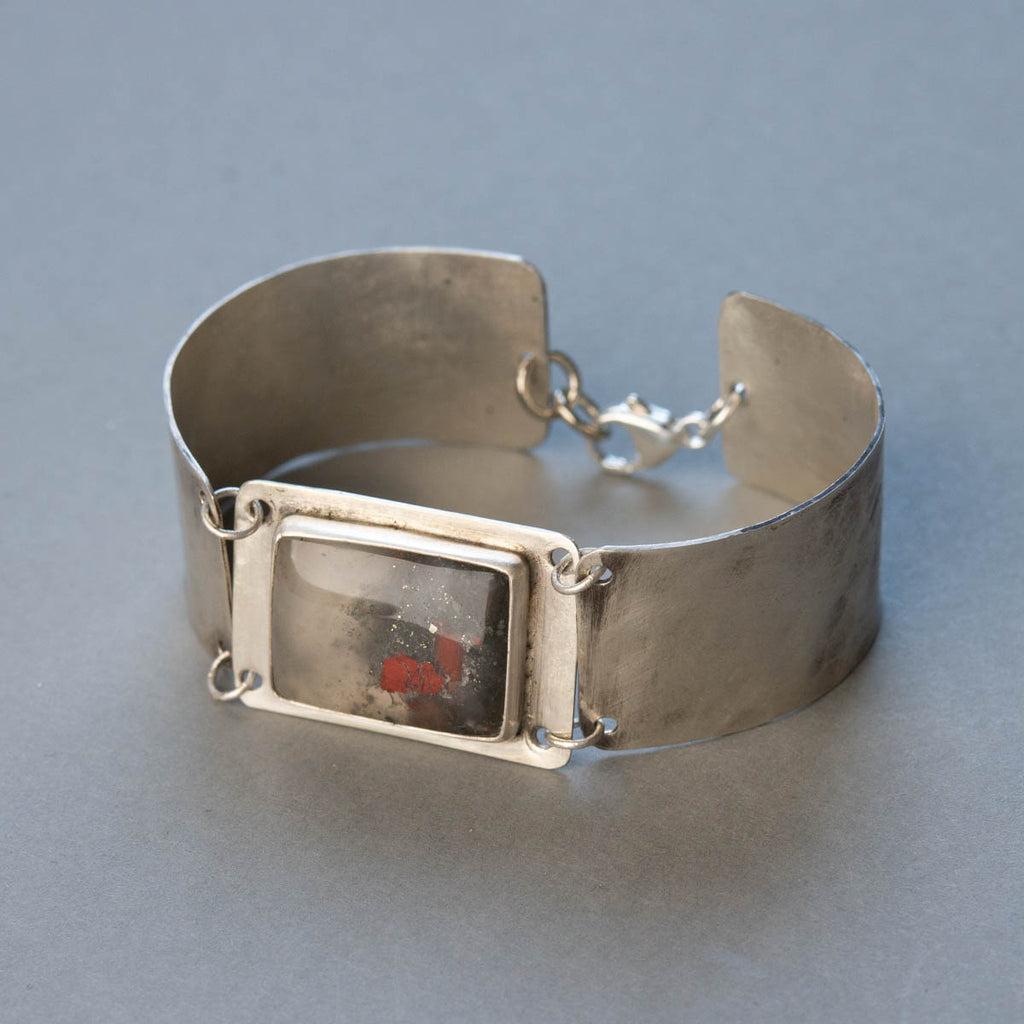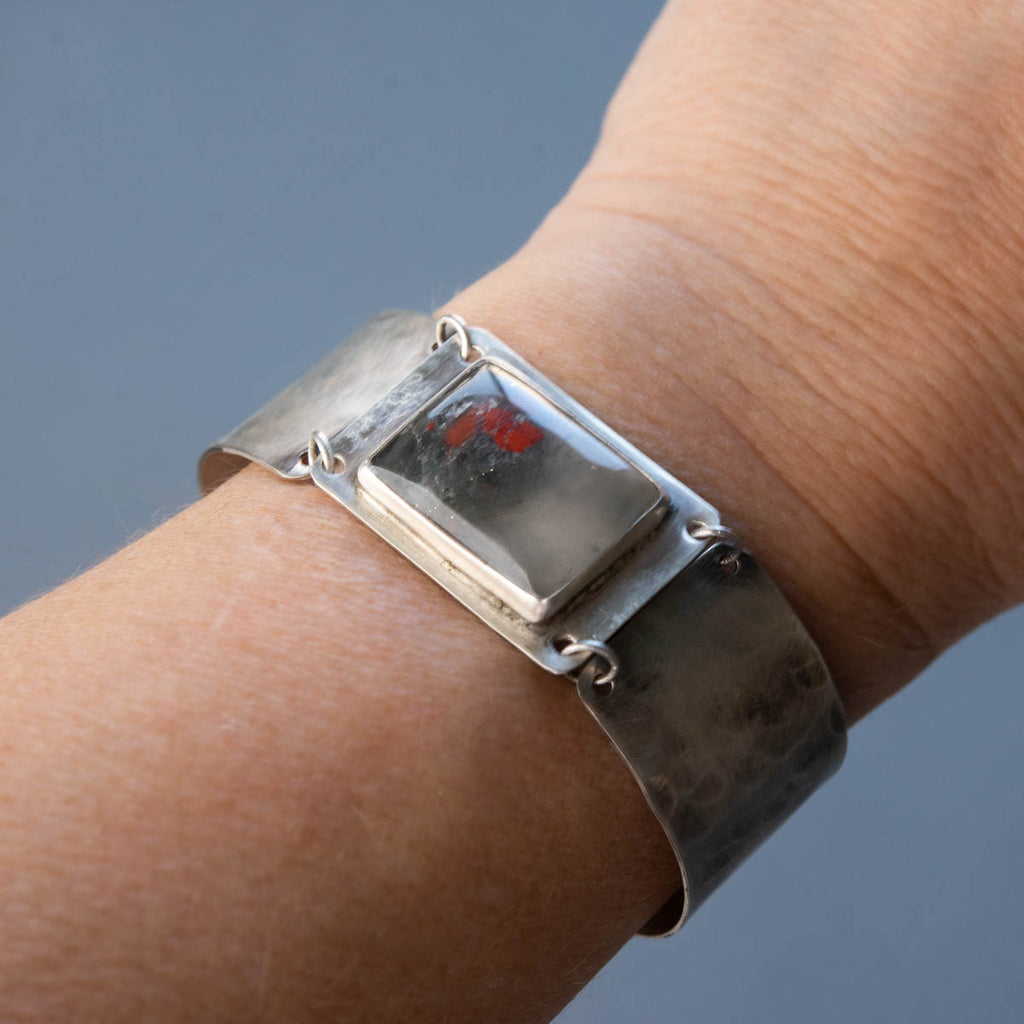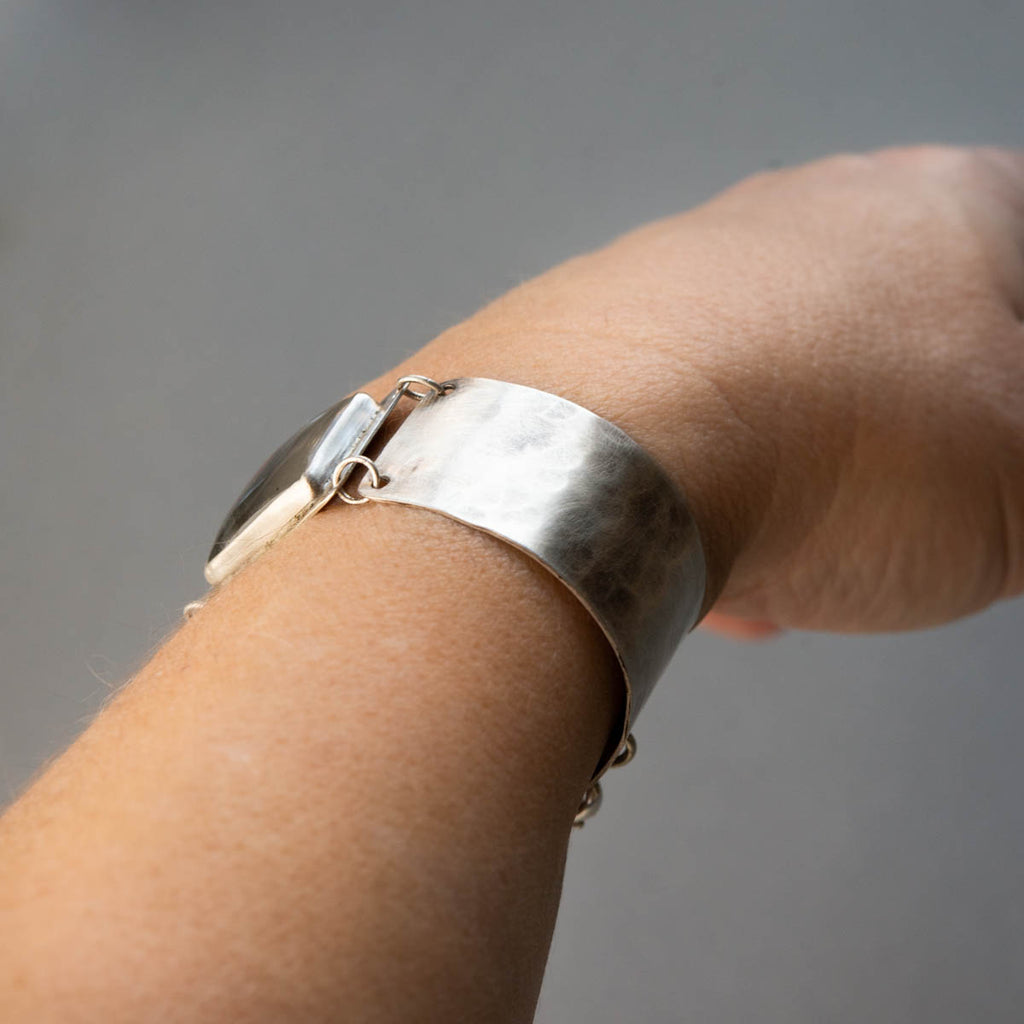 $ 150.00
$ 0.00
Bloodstone Bracelet
Bloodstone helps you to clear out the smog of negative energy, it says stress and irritability be gone and brings a smooth energy flow that is soaked in good fortune.
The stone is said to promote calmness and is good for aggression.  It is a grounding & protecting stone and most importantly, PROMOTES LOVE.
Product Details: 
Hand-forged, sterling silver cuff bracelet.  Bracelet has been hammered and oxidized to bring out the texture and beauty in the silver.  Stone is a lovely slab of Bloodstone.  Bracelet is adjustable in length and is 3/4" wide. 
Bracelet comes packaged with the above quote in a musin drawstring bag.