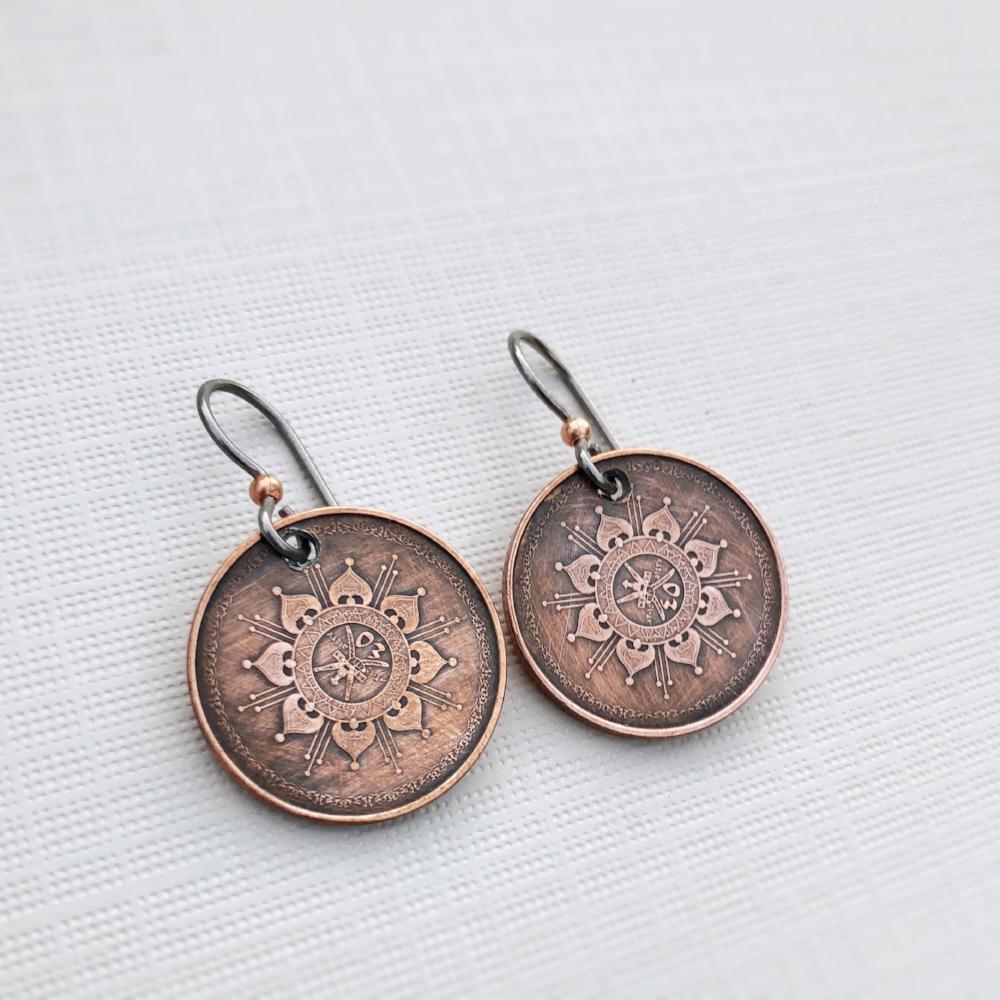 $ 20.00
$ 0.00
Copper Sun Earrings
Sunshine all the time makes a desert.  ~Arab Proverb
Sunshine, like all things, is good but not in excess. We need rain to produce the lush and life-sustaining beauty. 
These earrings are made with beautiful, genuine commemorative coins from Oman.  The pattern on the copper coin is a portion of the sultan's palace in a sunburst pattern. 

Product details:
Genuine Oman coins, niobium hypo-allergenic ear wires, 1-1/4" long. 
Earrings come packaged with the above quote in a muslin drawstring bag.