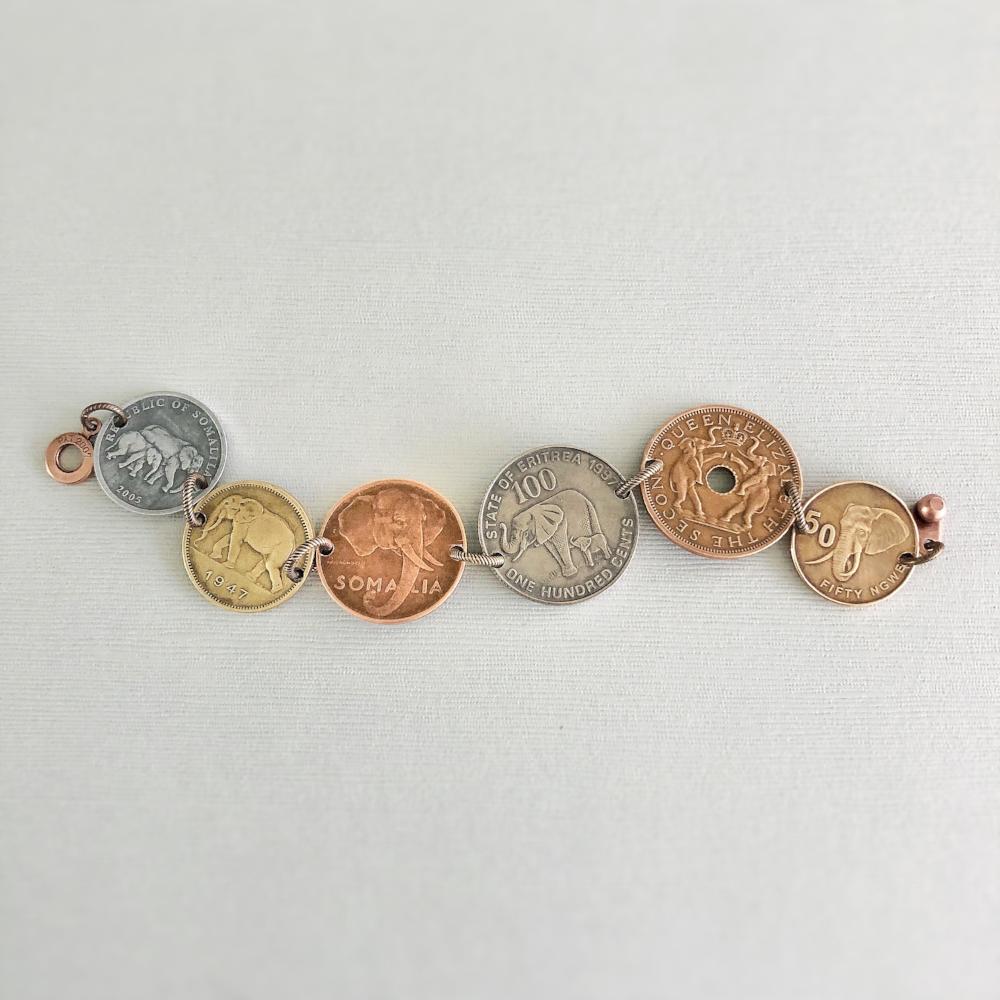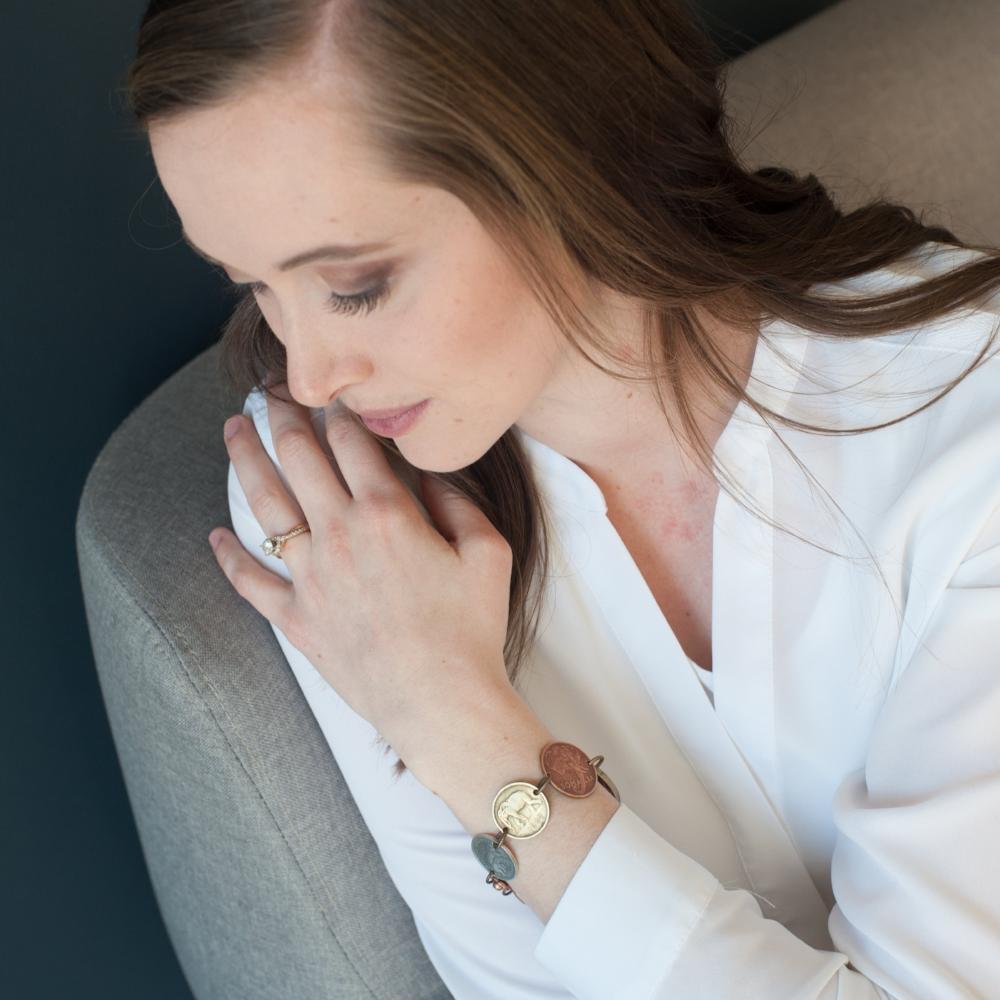 $ 150.00
$ 0.00
Elephant Coin Bracelet
Your only limit is your mind.
To train an elephant, it starts when they are young and small.  A
 fairly small rope is used but at that age, it's enough to hold them. As they grow, they are conditioned to believe they cannot break away.  Though they have strength enough to uproot full-grown trees, they believe the rope can still hold them, so she never tries to break free.
The 
elephant
 has told herself the story that she cannot break free. 
What if she told herself a different story? 
Product details:
One of a kind bracelet with a collection of elephant coins from all over the world.  The bracelet is just under 8" long and is held together with a super-strong ball and socket clasp.  This collection of coins took a long time to acquire and some of them are impossible for me to find again. 
Bracelet comes packaged with above quote in a muslin, drawstring bag.