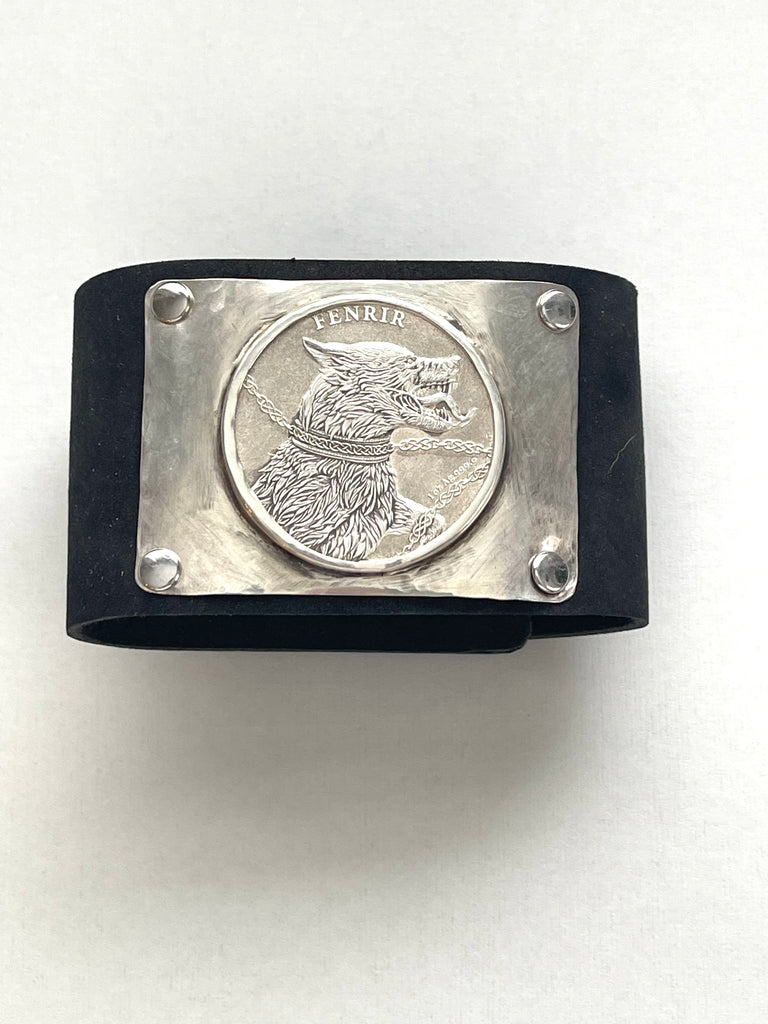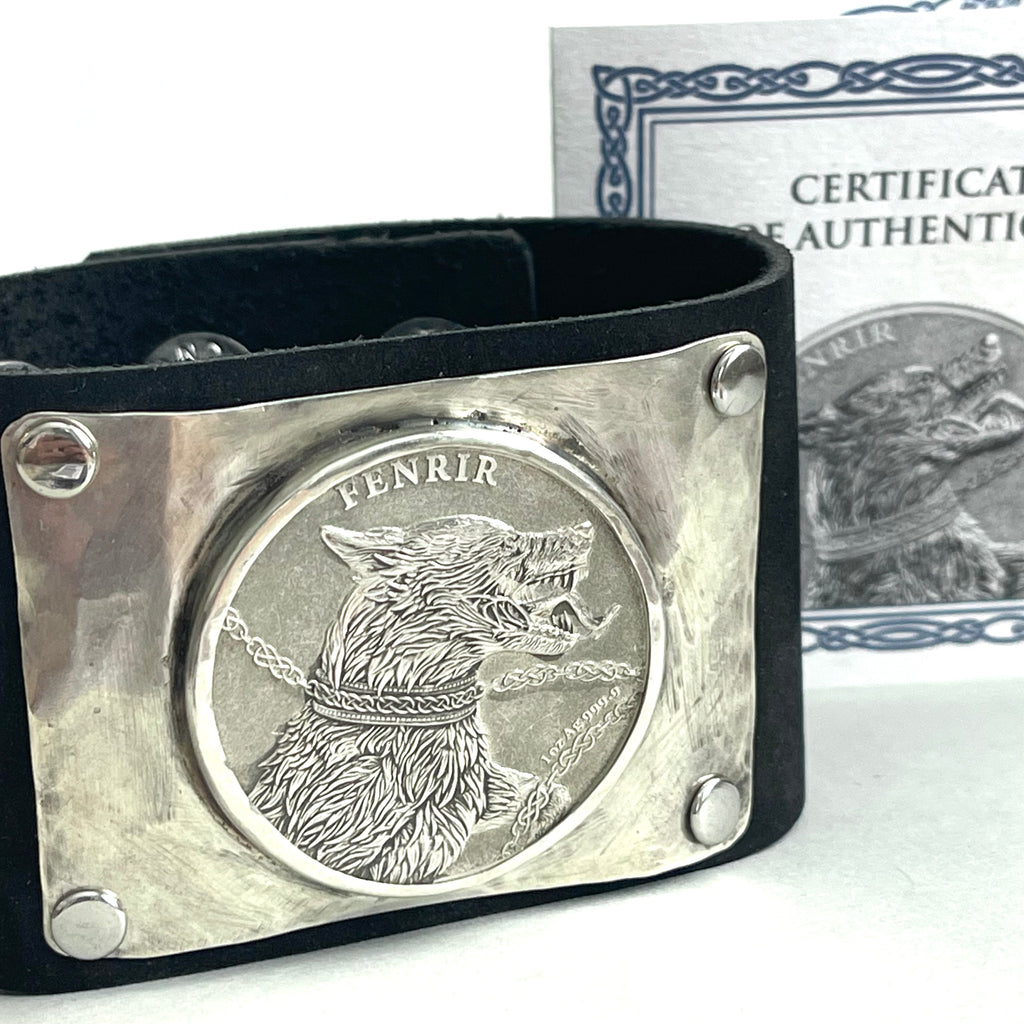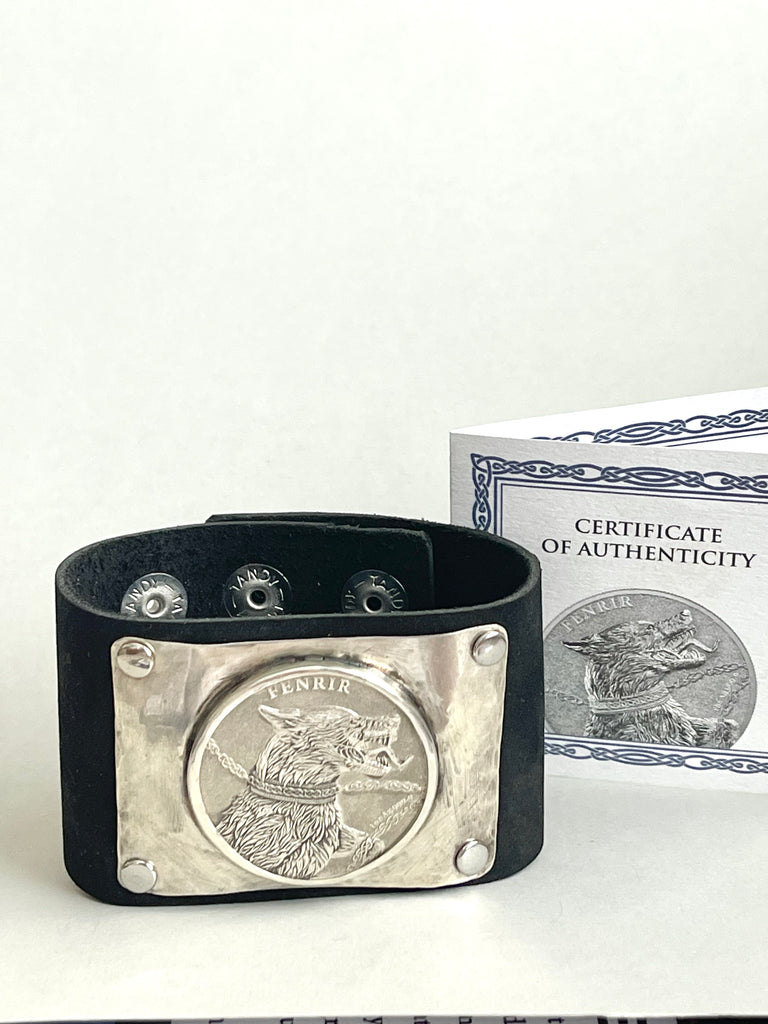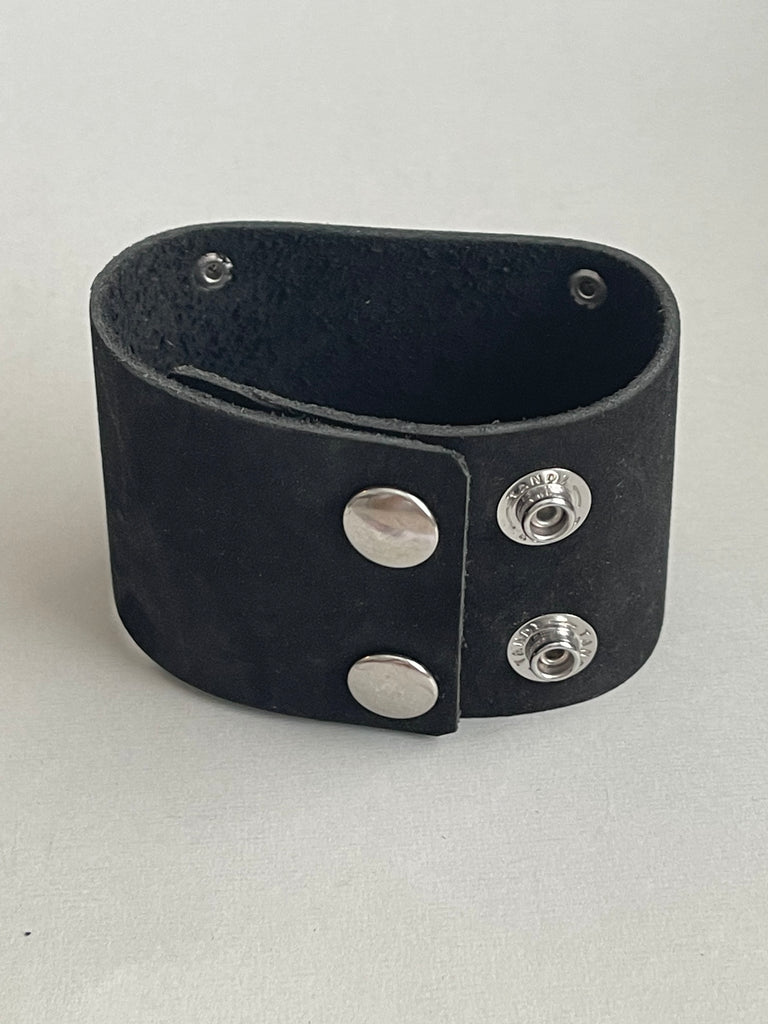 $ 200.00
$ 0.00
Fenrir Cuff Bracelet
Fenrir is the great wolf in Norse Mythology who breaks free from his chains and kills Odin and is then killed by Odin's son.  This Norse legend was about fearing the unknown.  The gods wanted to control Fenrir because he represented the unknown.  The wolf represents the savagery that ultimately cannot be controlled even by the Gods.  Fenrir is widely recognized as a symbol of wild ferocity.   
Product Details:
Genuine Germania Mint 1 oz. silver coin set in a sterling silver backplate.  Genuine black leather cuff with adjustable sizing. Coin measures 1.5 inches in diameter.  Cuff is 2 inches wide.
Cuff comes packaged in a muslin drawstring bag and gift box with a certificate of authenticity.