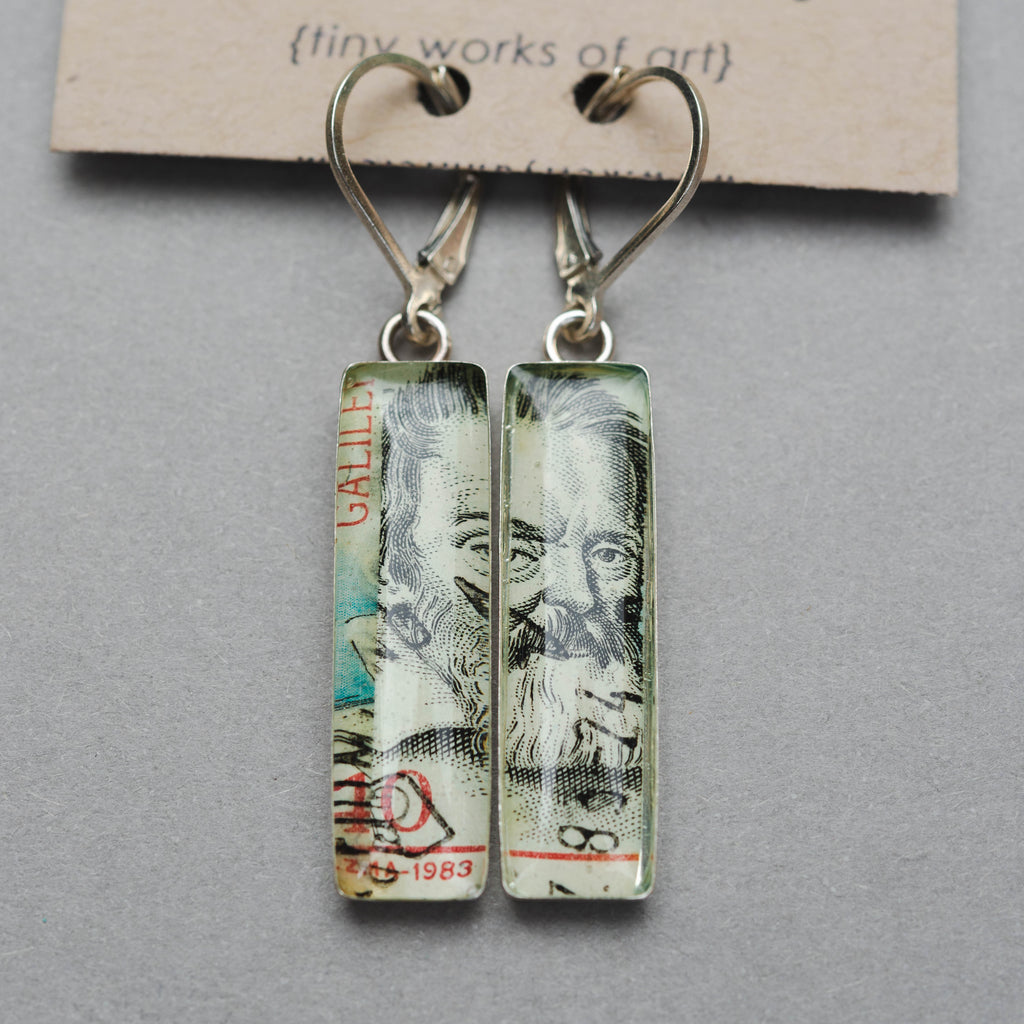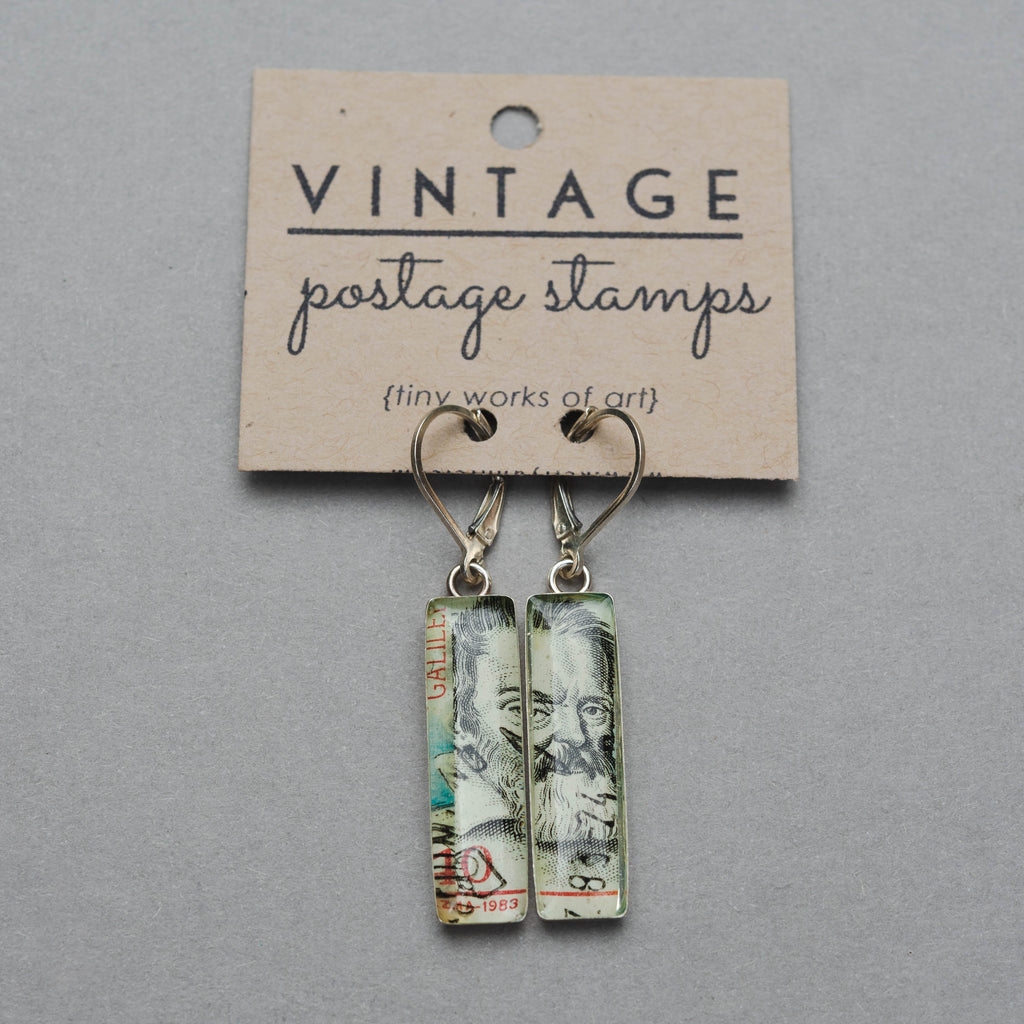 $ 43.00
$ 0.00
Galileo Earrings
"Curiosity is the key to problem-solving."  Galileo
Product Details: 
These earrings are made from a vintage postage stamp featuring Galileo, cut in half and set in sterling silver bezels with a durable resin coating. 
Earrings are 1.5" long from top of ear wire to bottom.  Ear wires are hypo-allergenic sterling silver. 
Galileo di Vincenzo Bonaiuti de' Galilei commonly referred to as Galileo, was an Italian astronomer,  physicist, and engineer. Galileo has been called the "father" of observational astronomy, modern physics, and modern science.
Earrings will come packaged with the above quote in a muslin drawstring bag.