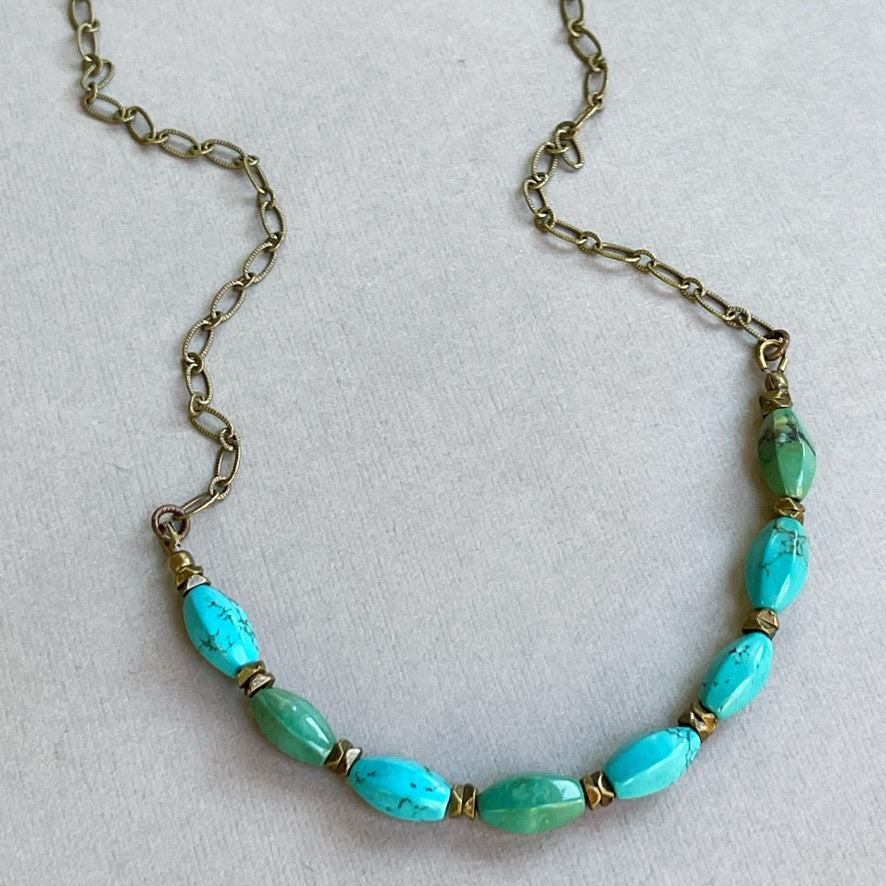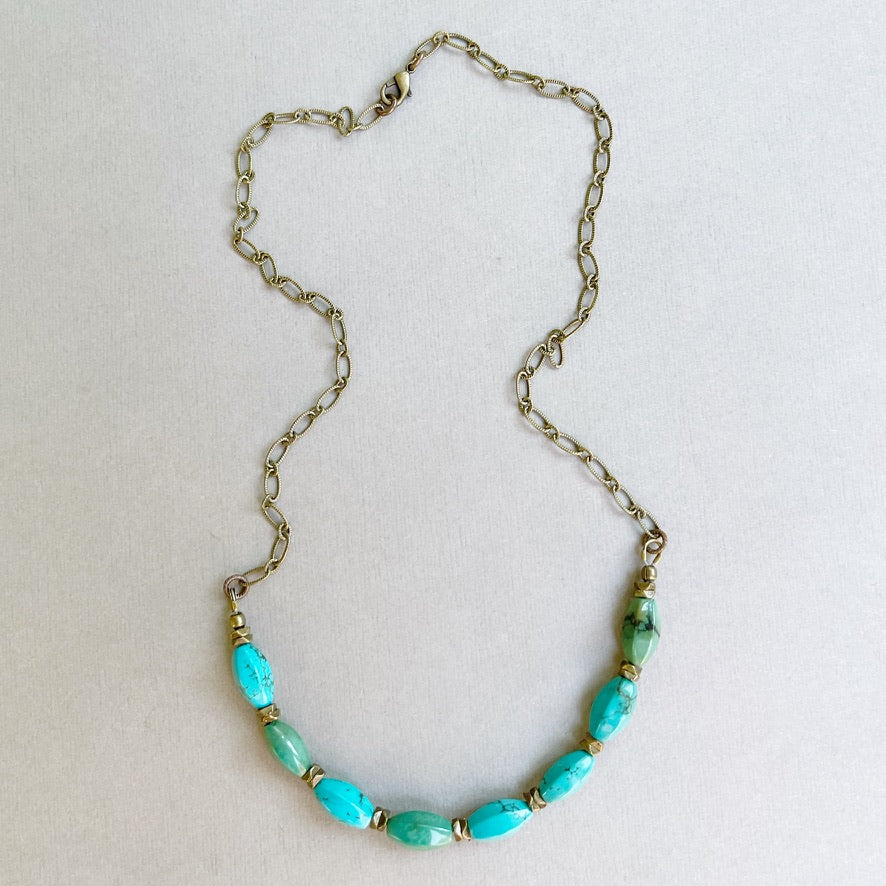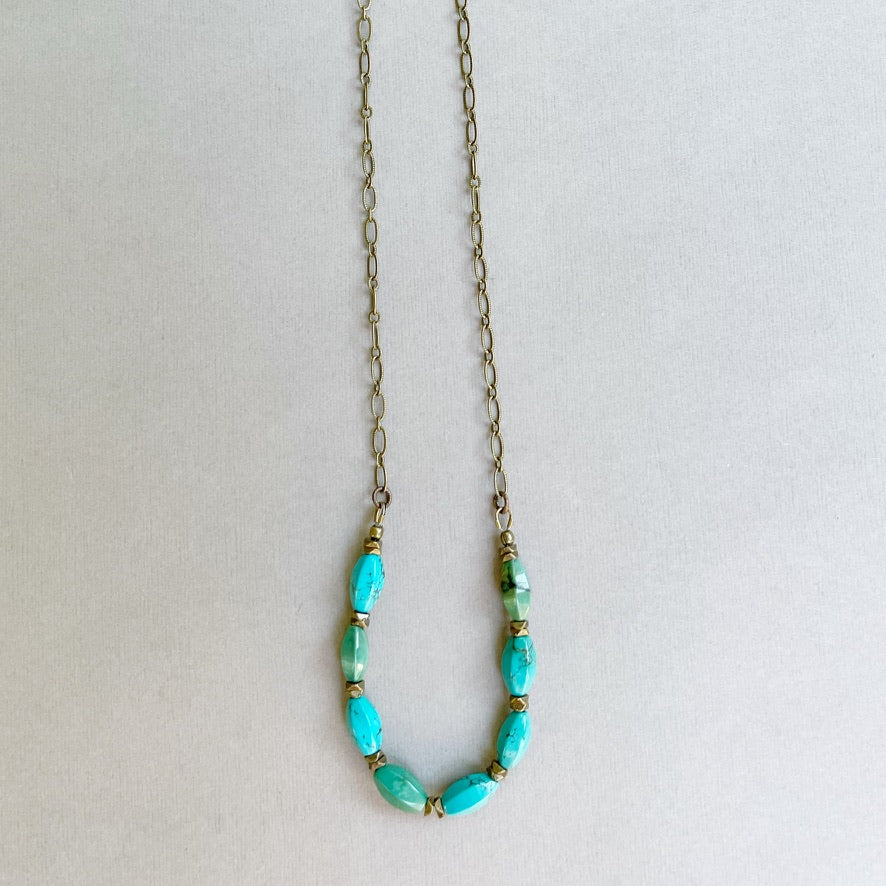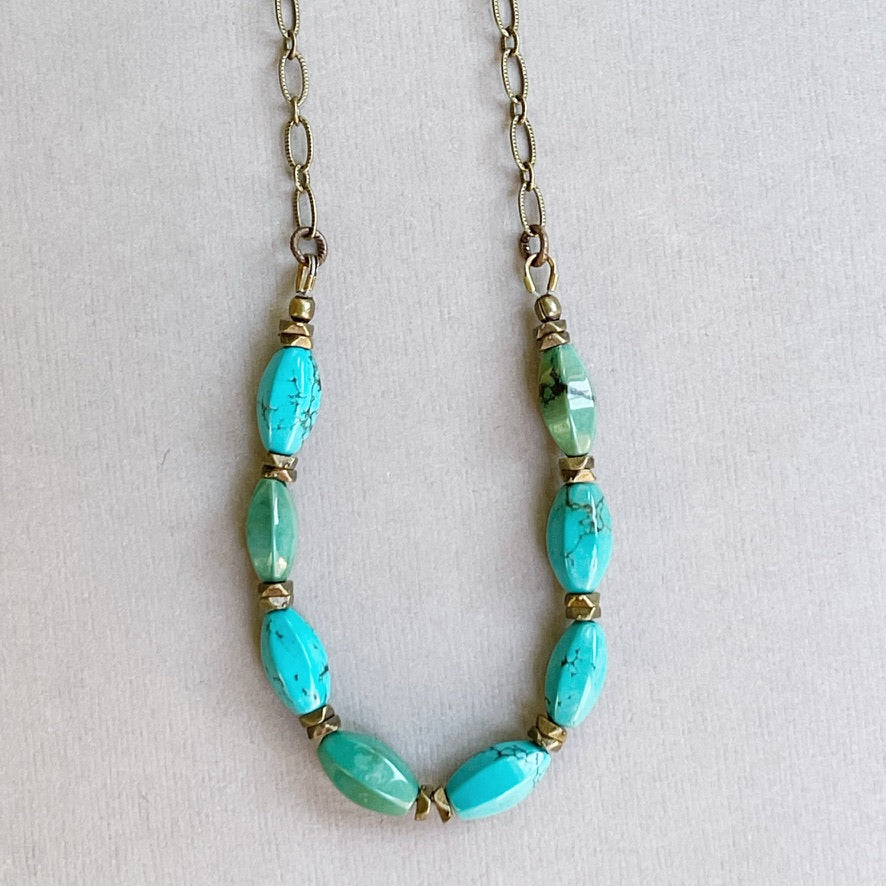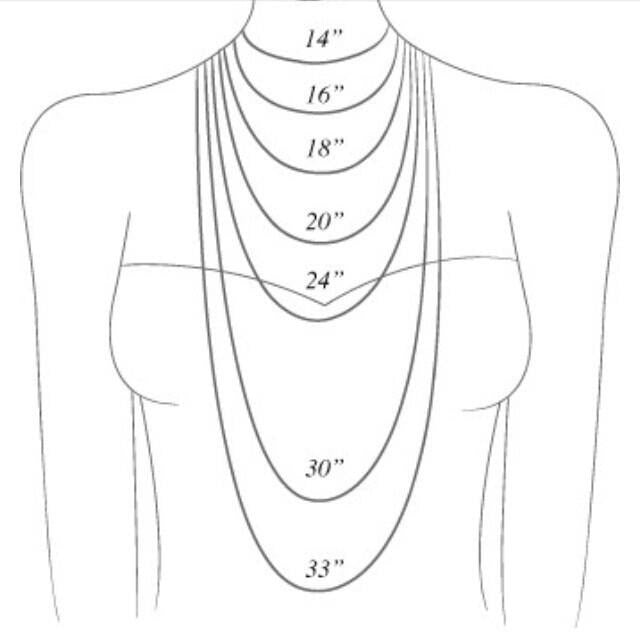 $ 60.00
$ 0.00
Guardian Necklace
"Heal the past, live the present, dream the future."
Turquoise, especially, is known for its positive healing energy, an aid in mental functions, communications, and expression, and as a protector.
If you are wearing turquoise and you notice a crack in your stone, the Native Americans would say "the stone took it", meaning the stone took the blow that you would have received.
Turquoise is perhaps the oldest stone in man's history, the talisman of kings, shamans, and warriors. In color psychology, turquoise controls and heals the emotions creating emotional balance and stability.
Genuine turquoise, antiqued brass chain with a lobster claw closure.  20' in length. 
Necklace comes packaged with the above quote in a muslin drawstring bag.