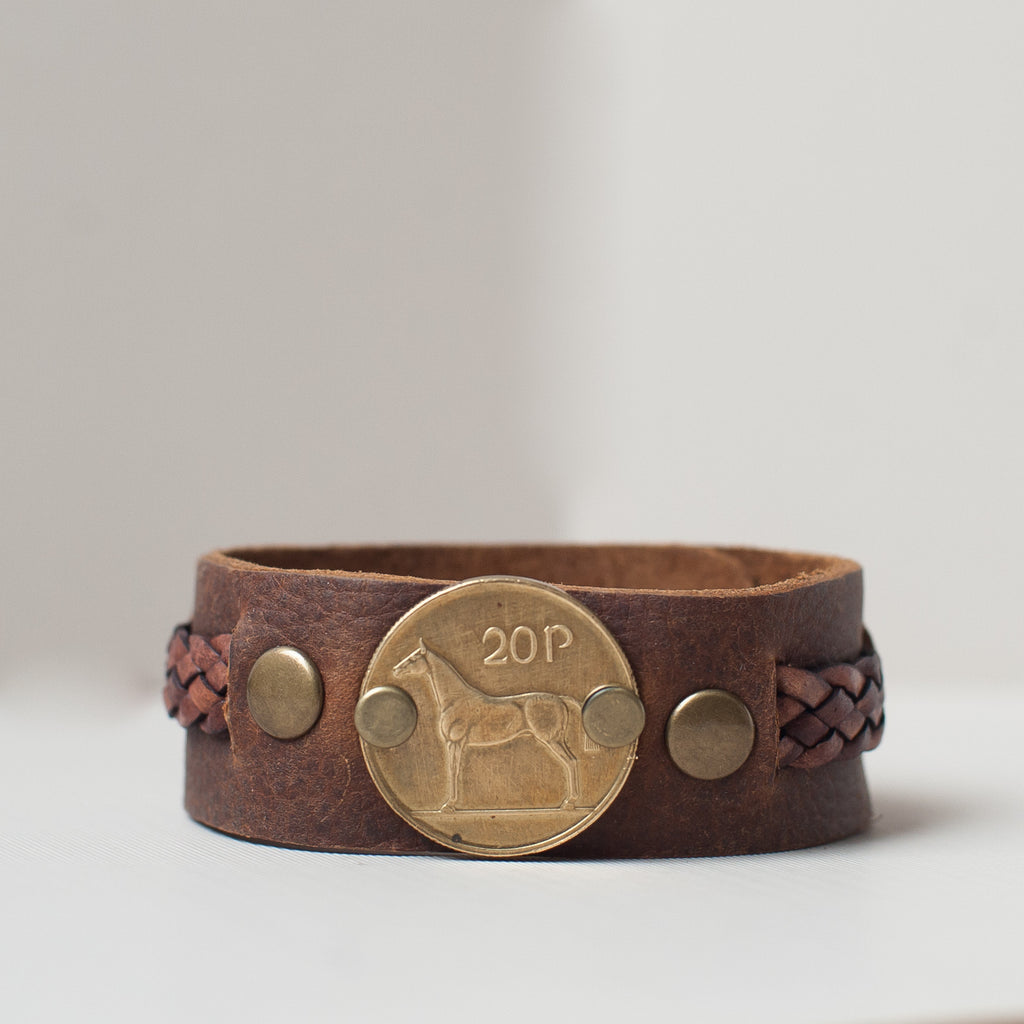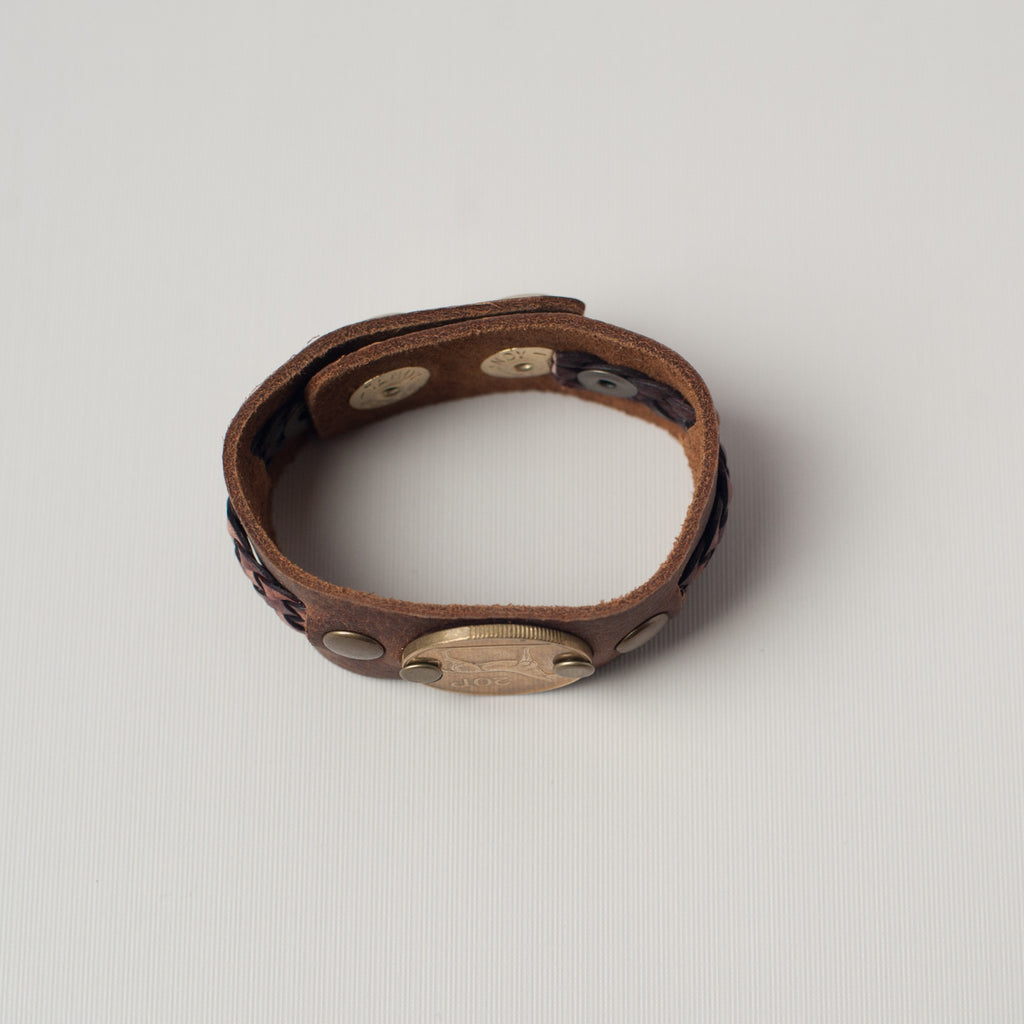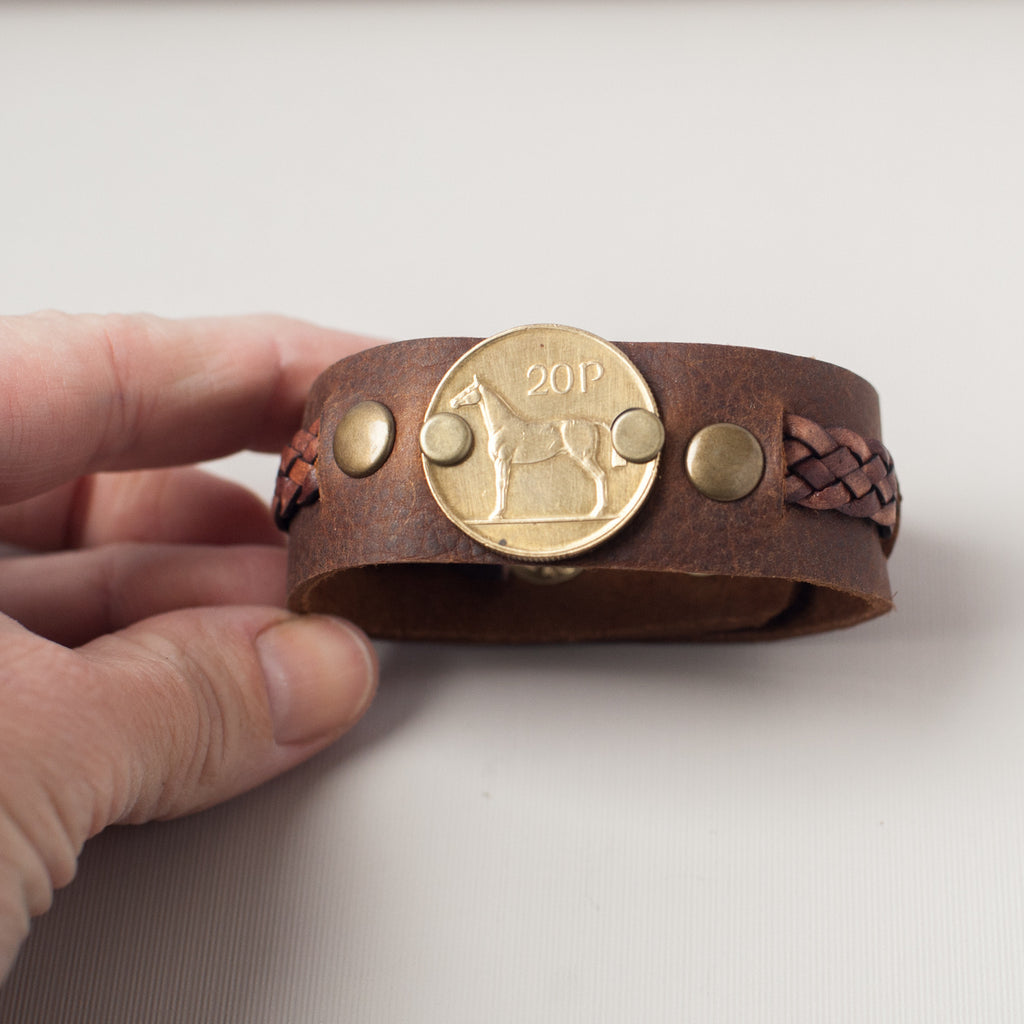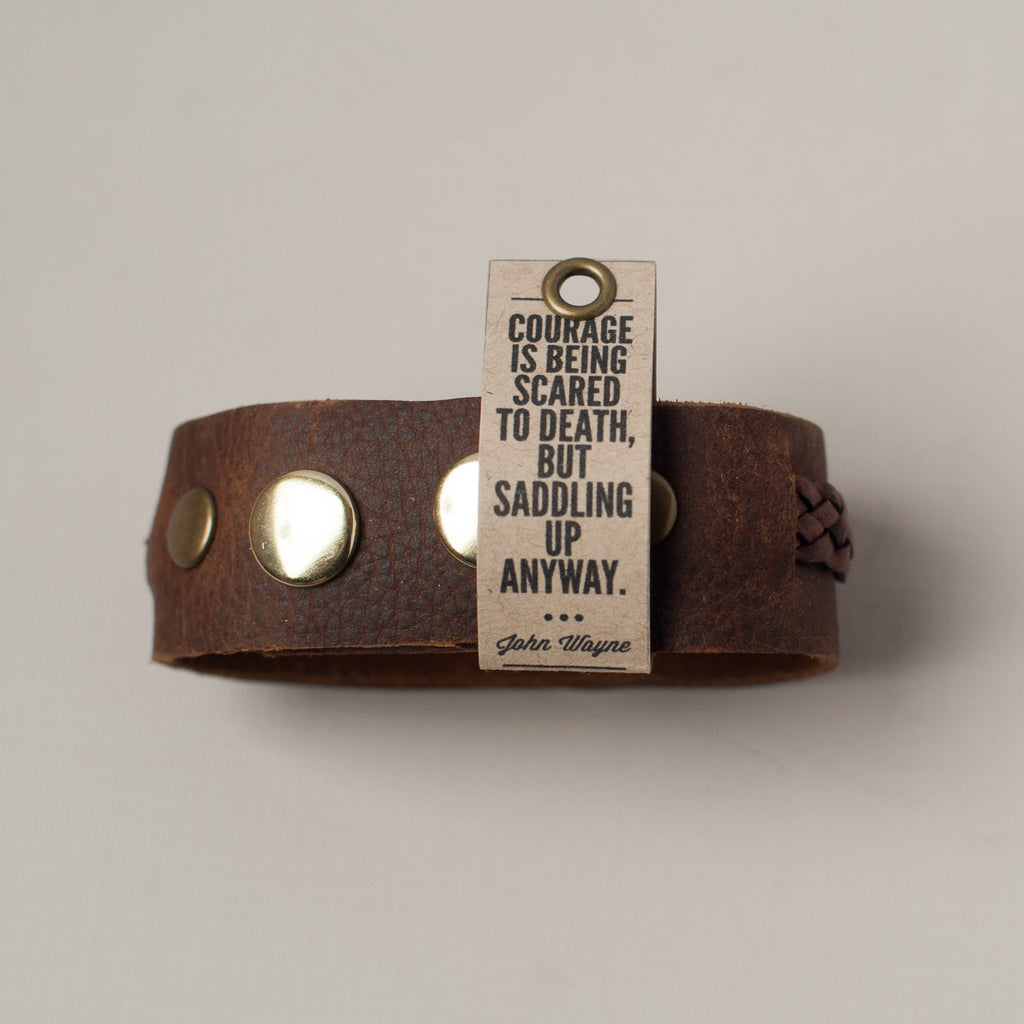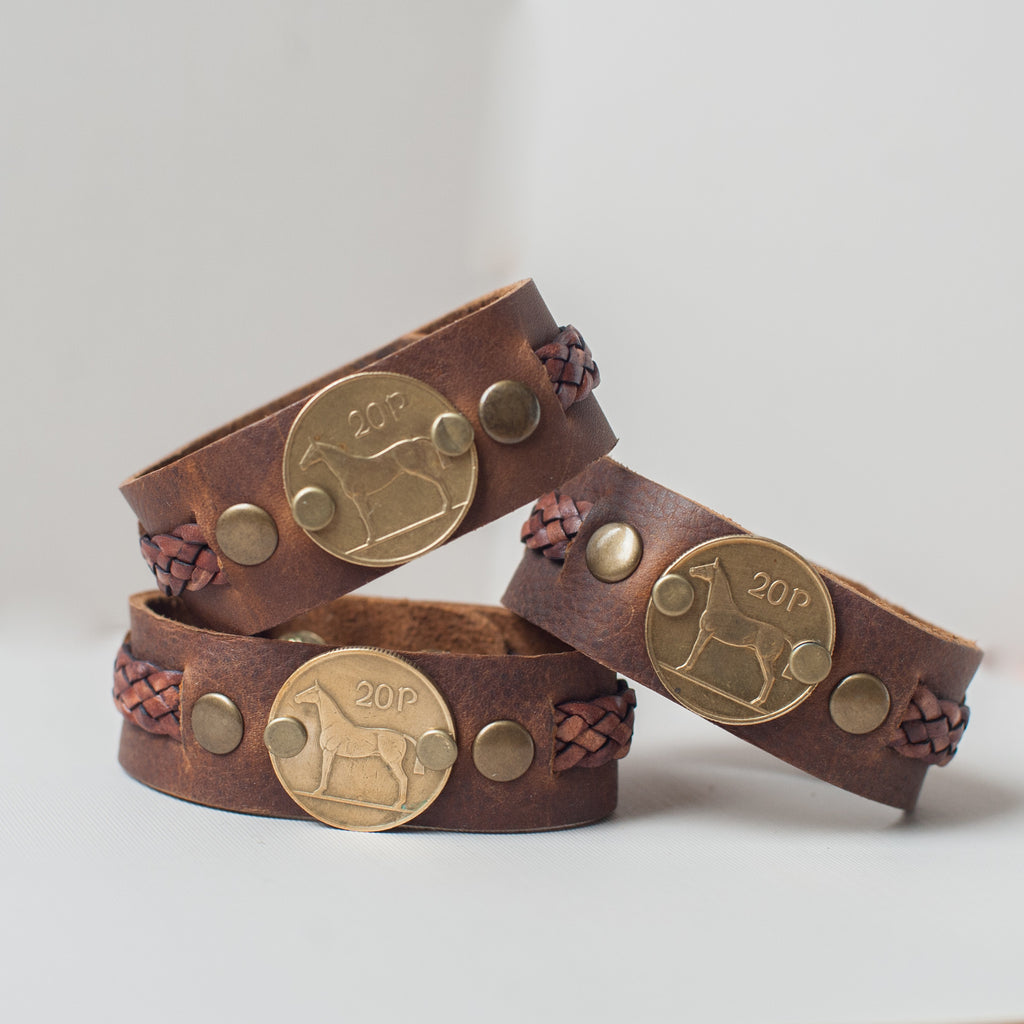 $ 40.00
$ 0.00
Horse Coin Cuff
"Courage is being scared to death but saddling up anyway."
-John Wayne
This Irish coin is a stunner.  It looks and feels like a medal so I think why not wear it like one?  Let it remind you that nearly all the best parts of life are scary at first, but you have the courage to saddle up anyway. 
This cuff is entirely handmade... from the cutting of the leather, to the drilling of the coins.  Each one has all the charm and quality you want from a hand made treasure.  
Product details:  
Rustic, chocolate brown leather, braided leather, brass rivets, genuine Irish coin, adjustable size, snap closure. 
Cuff comes packaged with above quote in a muslin drawstring bag.