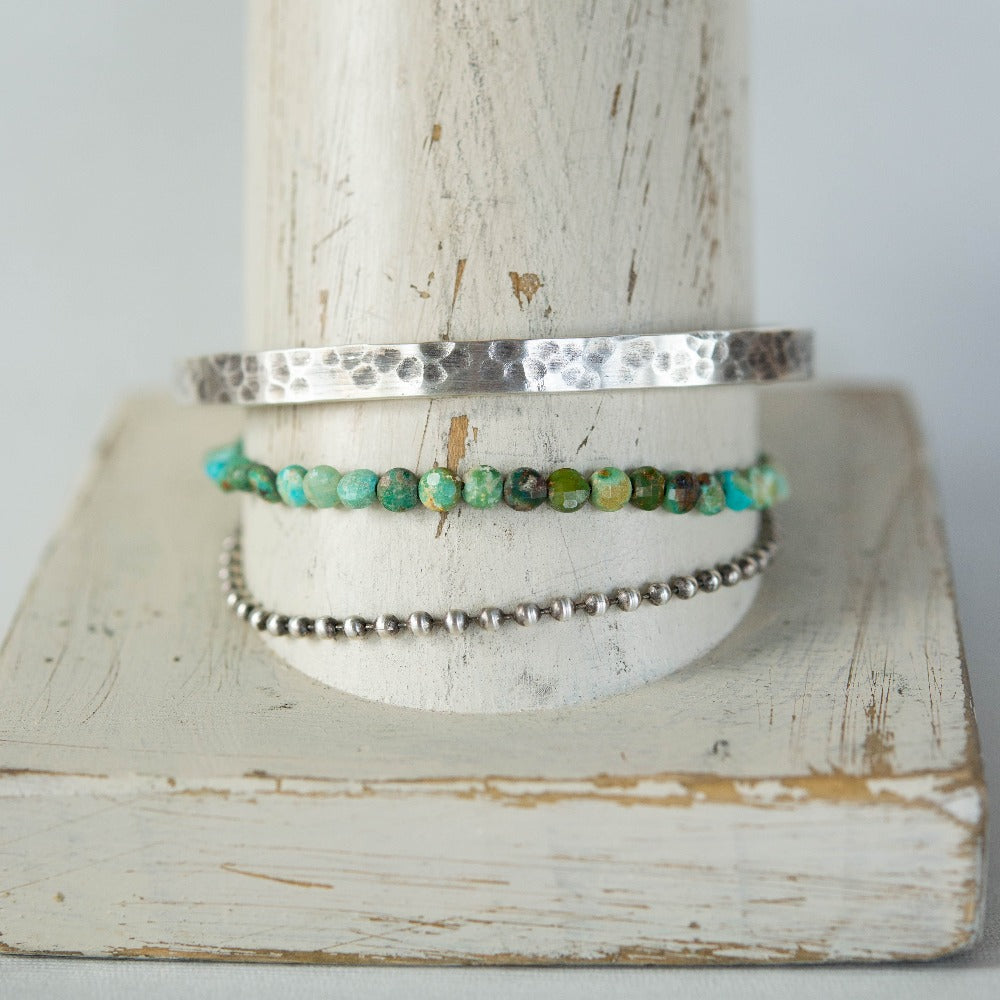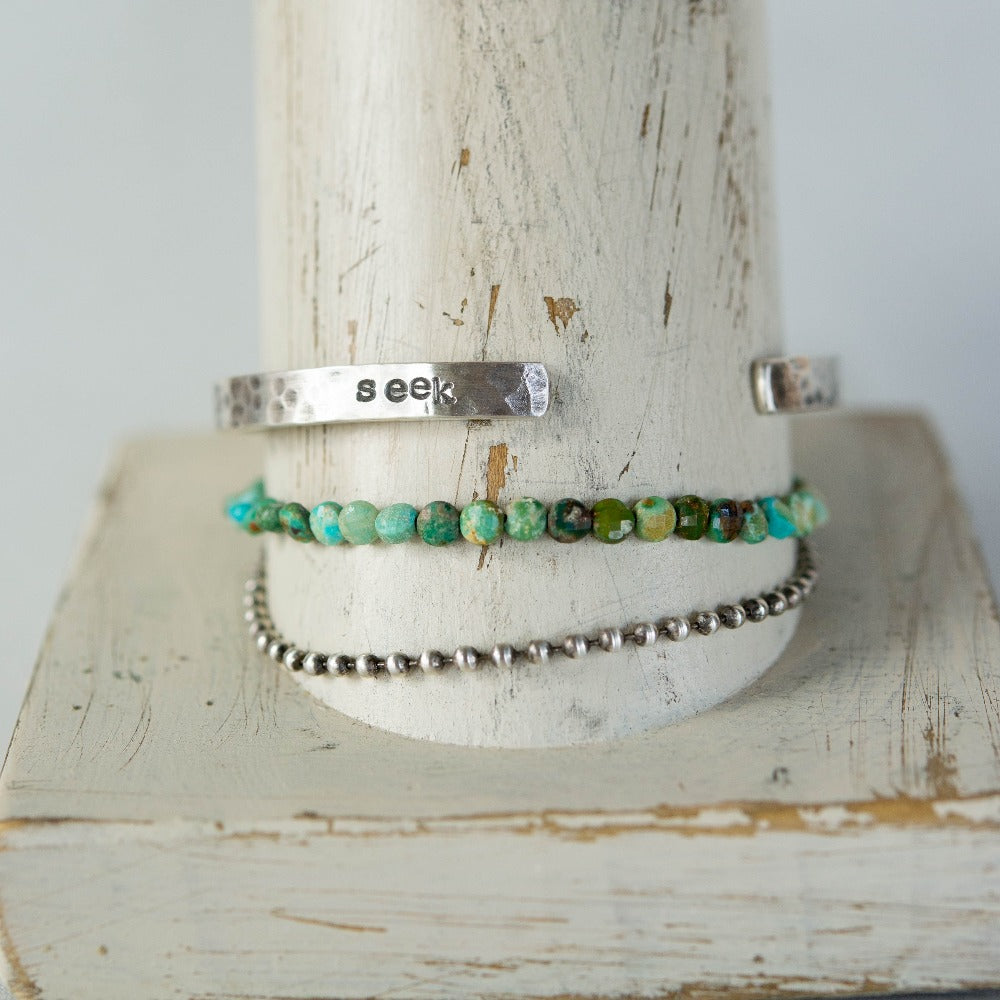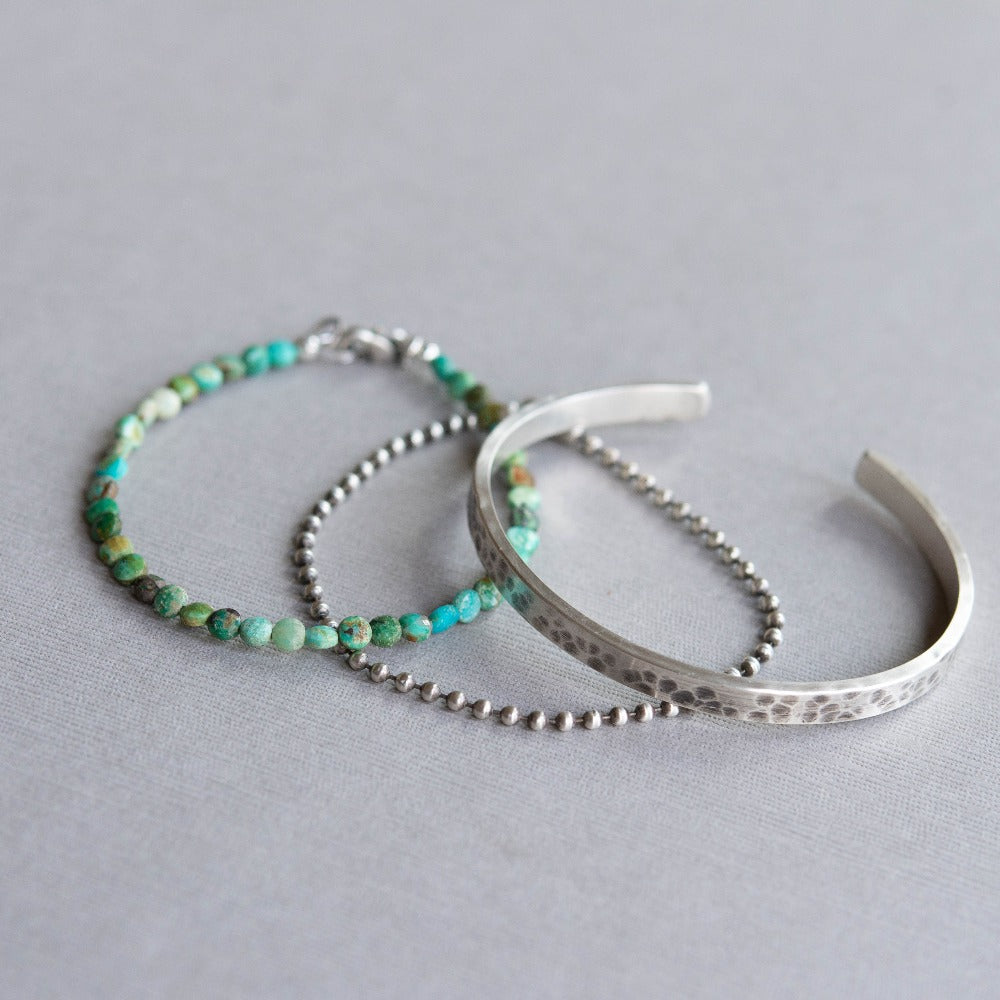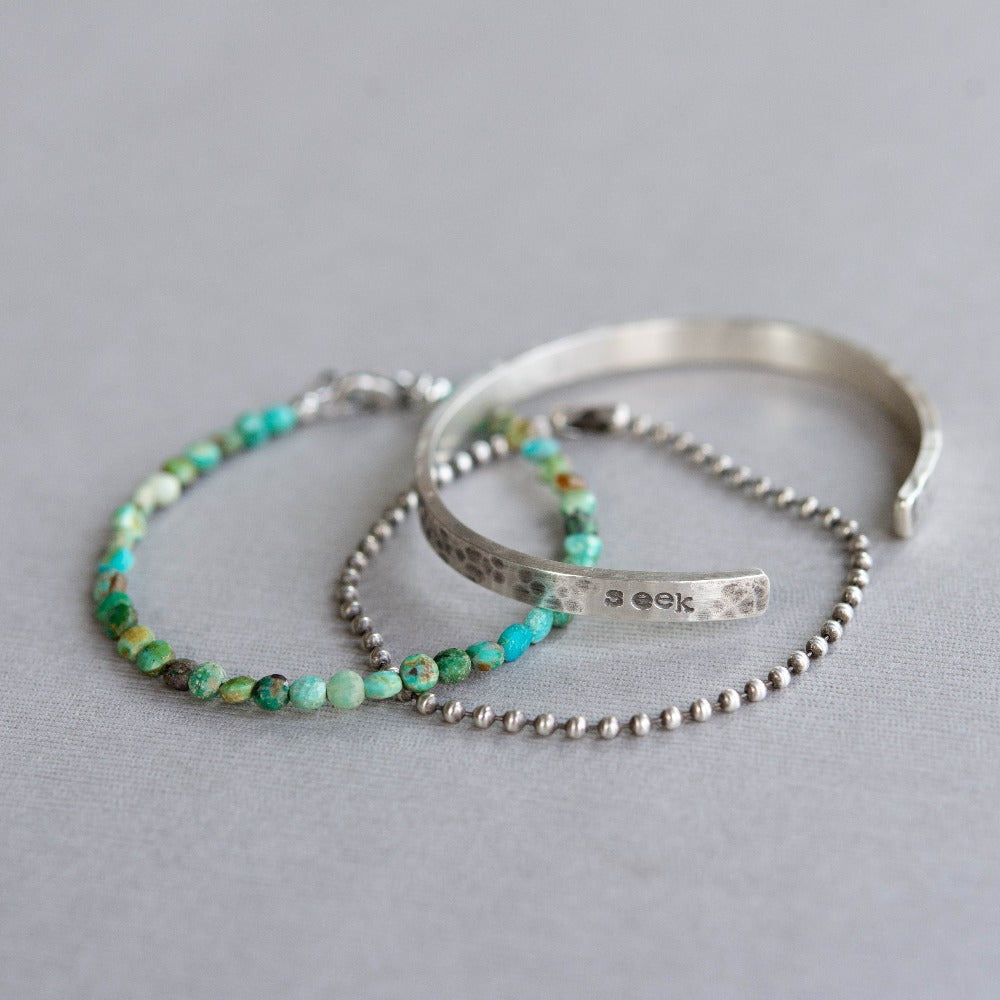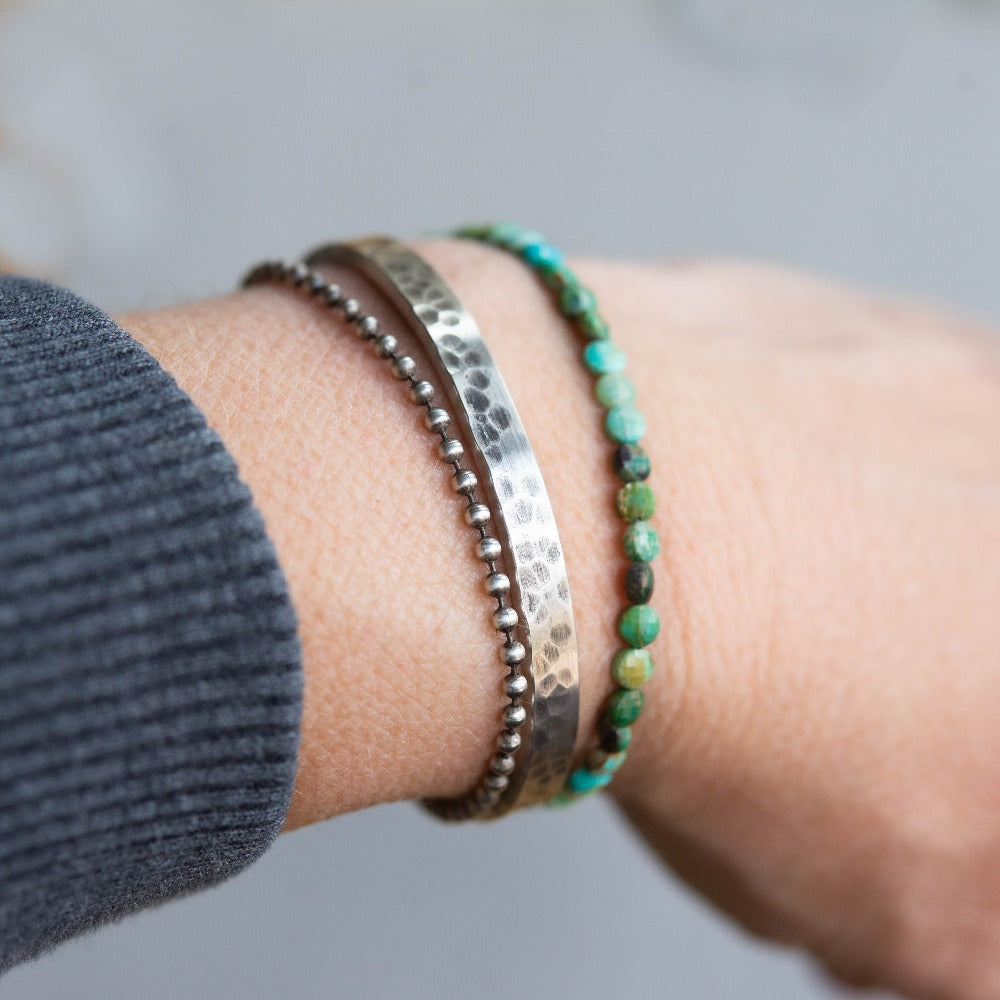 $ 105.00
$ 0.00
Intention Summer Stack Bracelets
MAKE YOUR OWN SUNSHINE.
You'll want to wear this stack every day.  You'll feel happy every time you look at your wrist.  
Product details:
Sterling silver hand-forged cuff... personalized with a word of your choosing, faceted turquoise beaded chain, sterling silver ball chain which has been antiqued to bring out the texture of the silver. 

Bracelets come packaged with the above quote in a muslin drawstring bag.