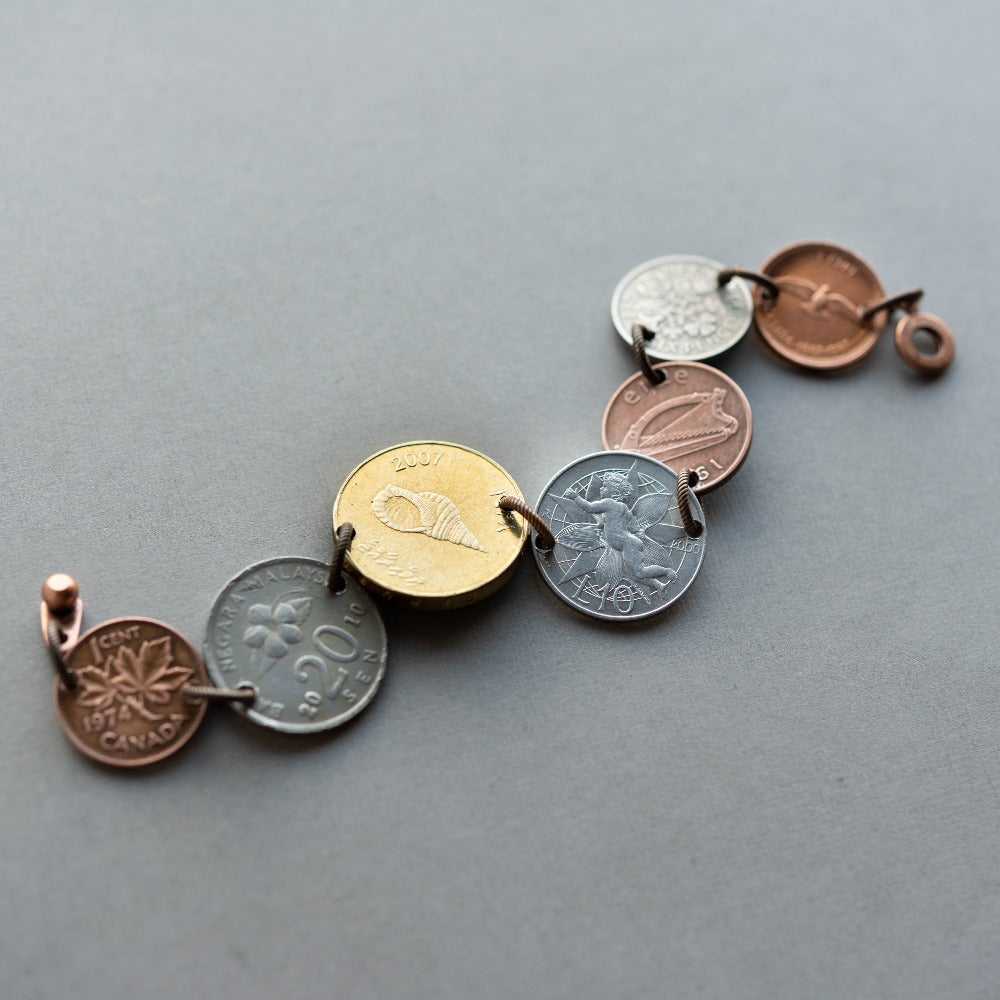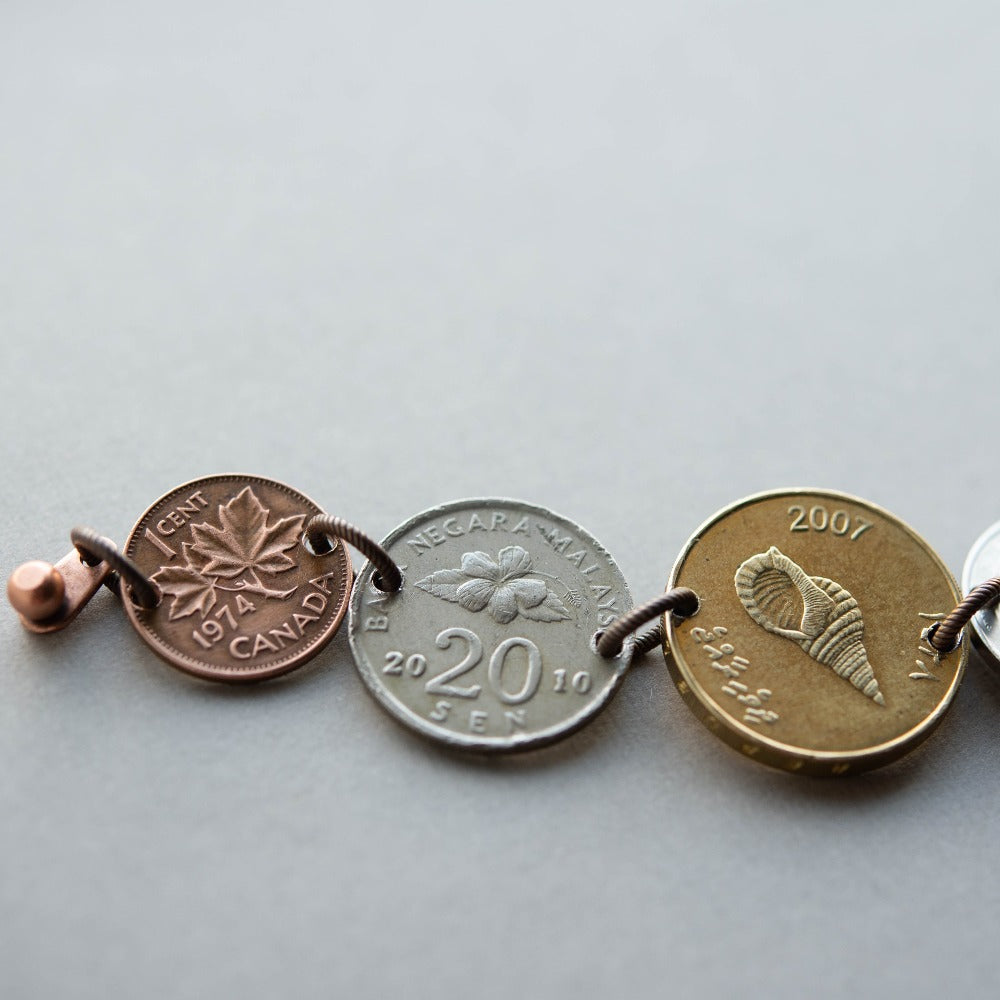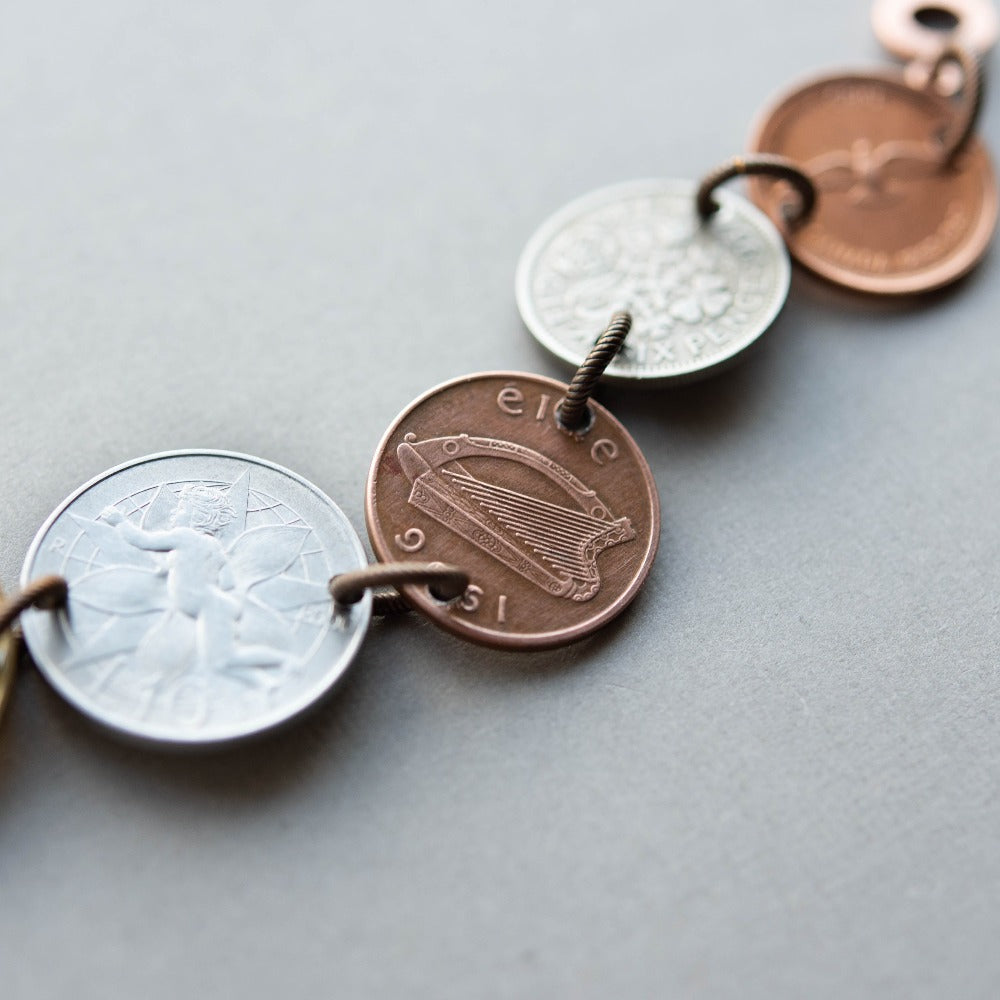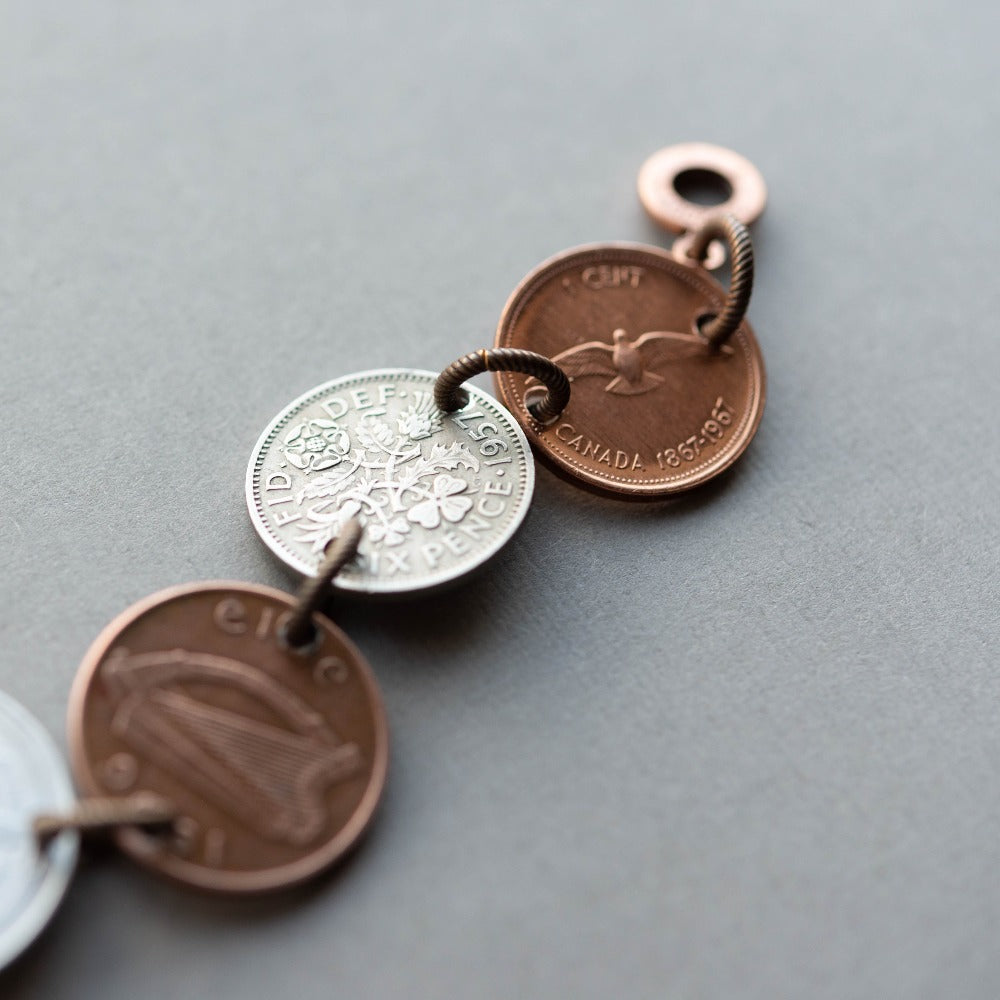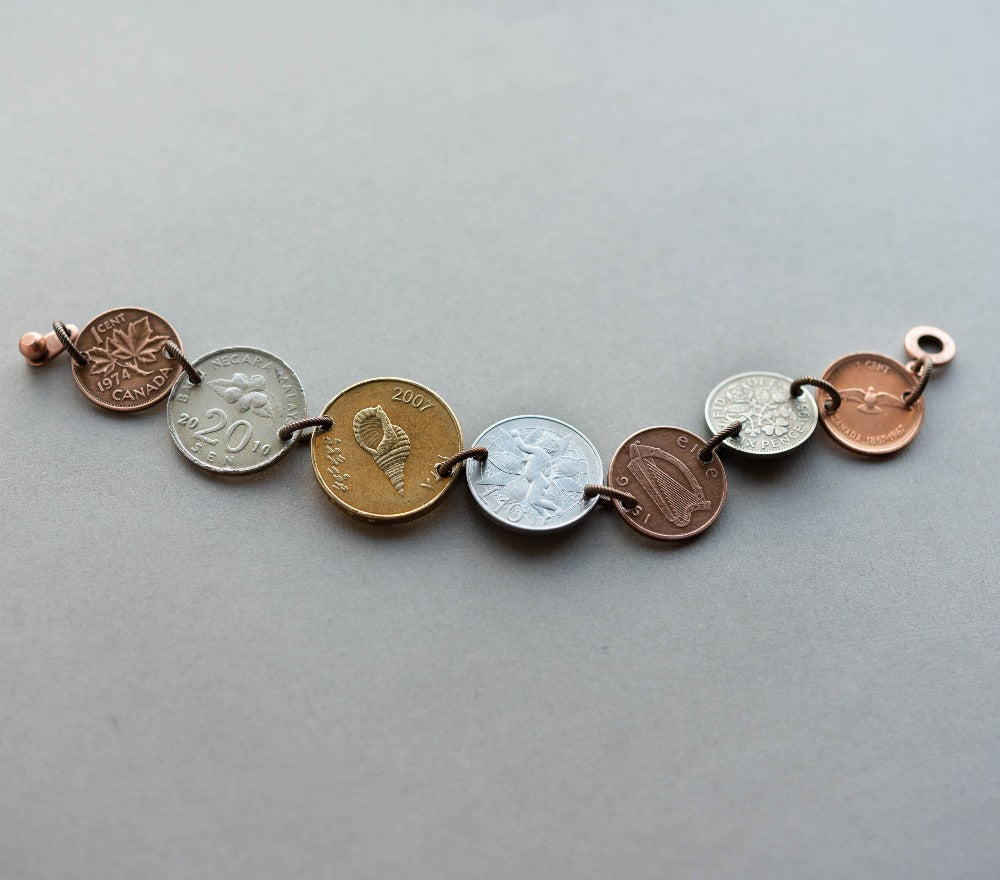 $ 40.00
$ 0.00
Let Me Count The Ways Bracelet
How do I love thee?  Let me count the ways.
A collection of 7 coins from around the world.  Each bracelet contains 7 coins each with a symbol that represents LOVE.
(maple leaf, jasmine flower, seashell, cupid, harp, rose, dove)
Such a fun, conversation piece!  A perfect gift for a world traveler or anyone who wishes they could travel the world.  
Product details:
Length varies slightly because every coin is a different size but they are all right around 7.5-8".  The clasp is a super-strong ball and socket closure that will never fall off.  
Bracelet comes packaged with the above quote in a muslin drawstring bag.