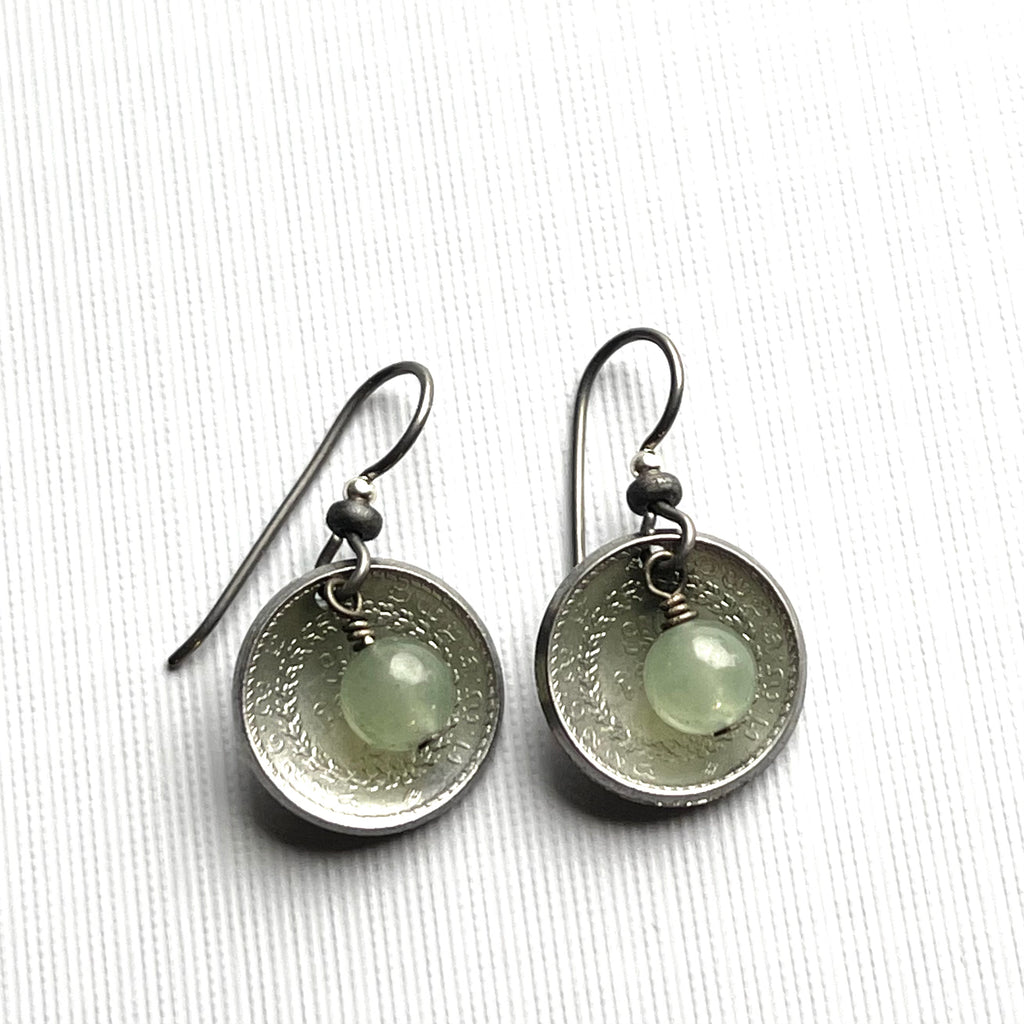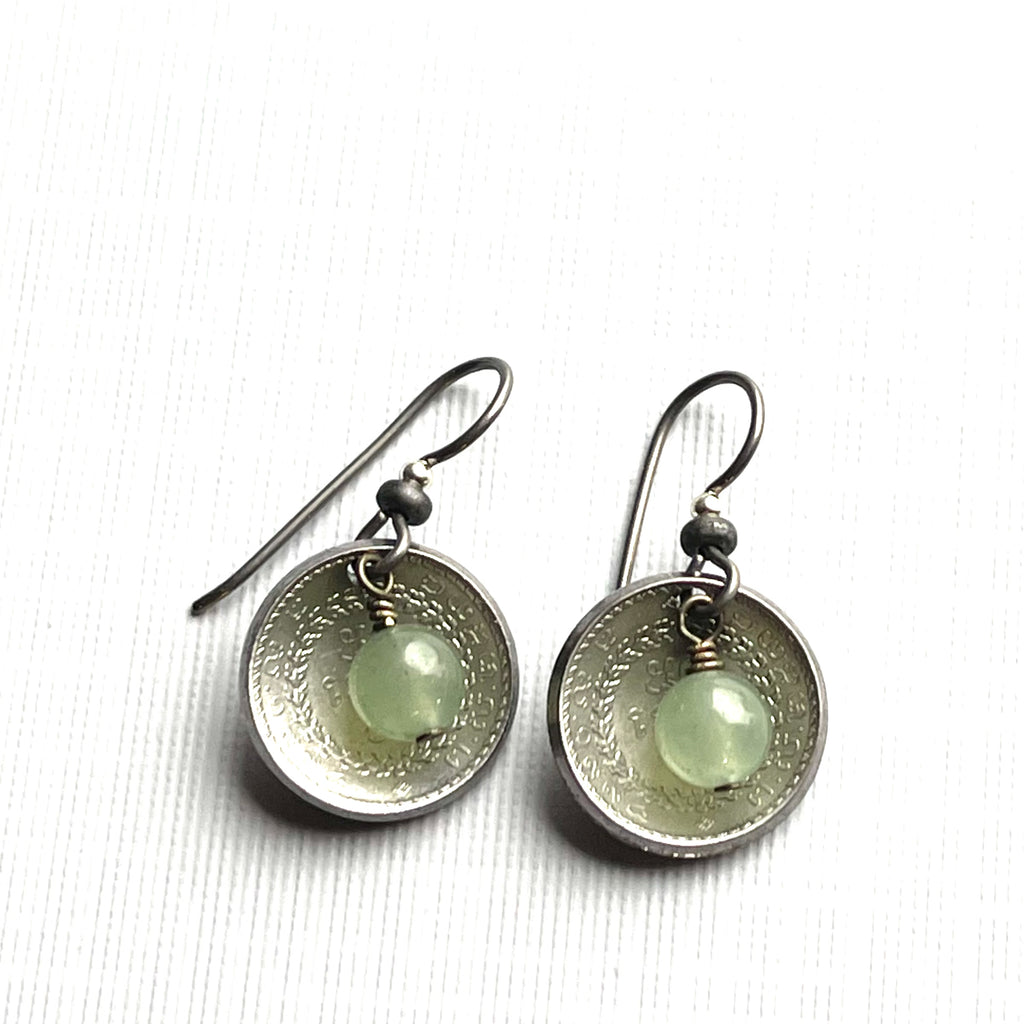 $ 25.00
$ 0.00
Lucky Jade Earrings
Make Your Own Luck
Jade is the stone of good fortune and prosperity. 
It is the stone of abundance. 
This stone nudges out negative thought patterns, gifts you the courage and wisdom to welcome your own sage advice and is all about upping self-sufficiency so you feel allowed and proud to stand on your own two feet.
Product Details:

Genuine Cambodian coins, jade beads, and hypoallergenic titanium ear wires.  Earrings measure approx. 1.5 inches long. 
Earrings come packaged with the above quote in a muslin drawstring bag.