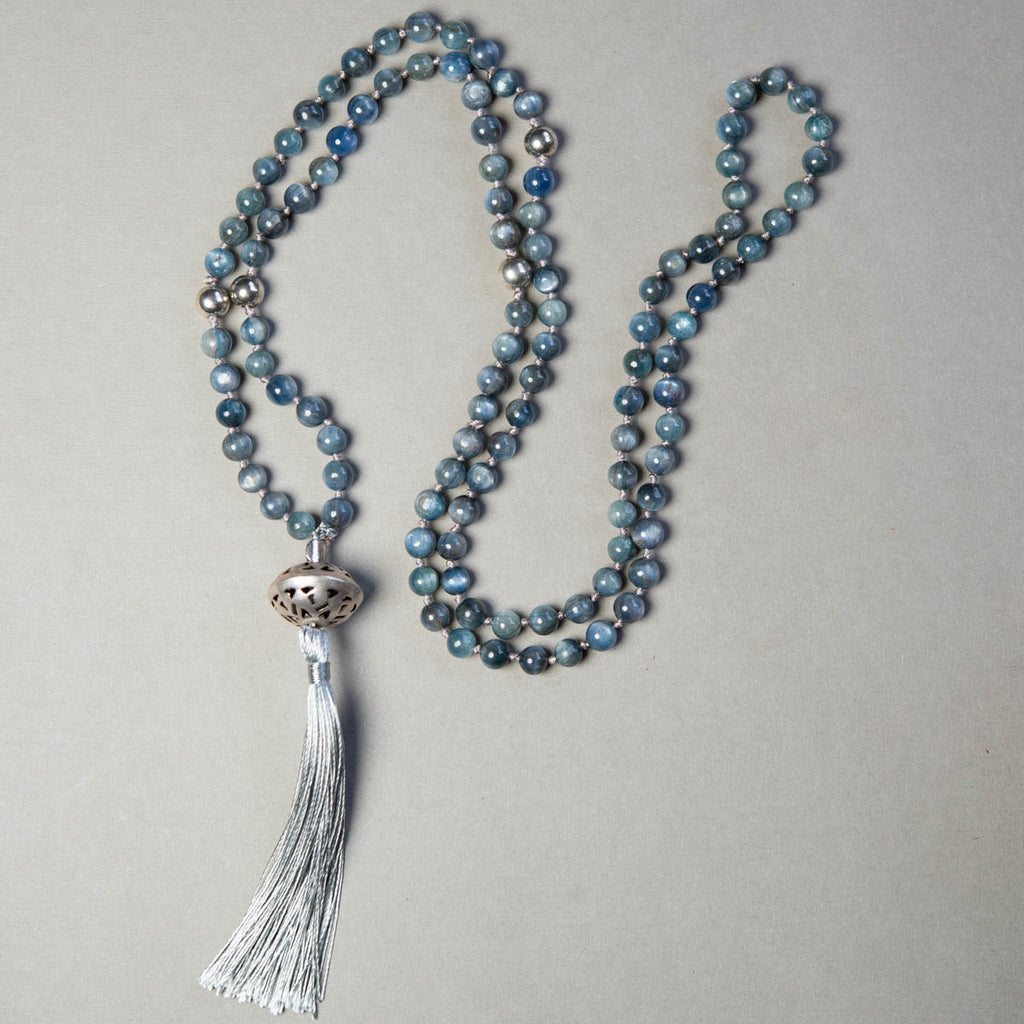 $ 150.00
$ 0.00
Kyanite Mala Necklace
Each bead represents a breath, a repeated mantra, a thought you want to keep.  Use this necklace to enhance your meditation, to calm you through the day or to impart the stones properties. 
Kyanite
 is an ideal stone for restoring energy balance. It can quickly create stillness and tranquility, making it an excellent stone for meditation.
Product Details:
Length 36" plus tassel.  Silk tassel, sterling silver bead. 
Necklace comes packaged with stone description in a muslin drawstring bag.