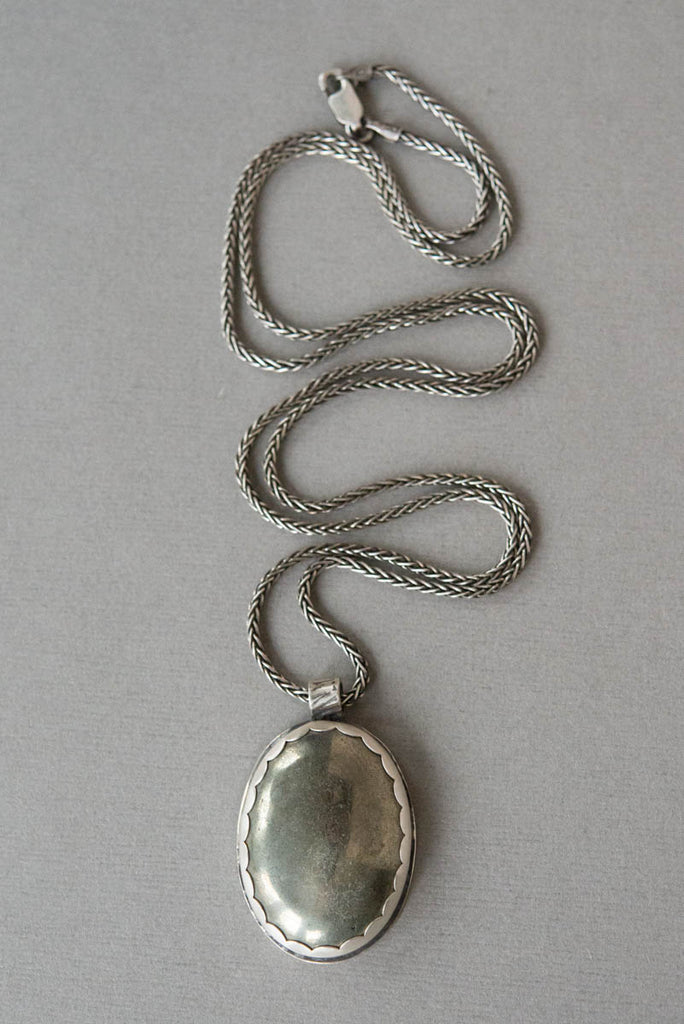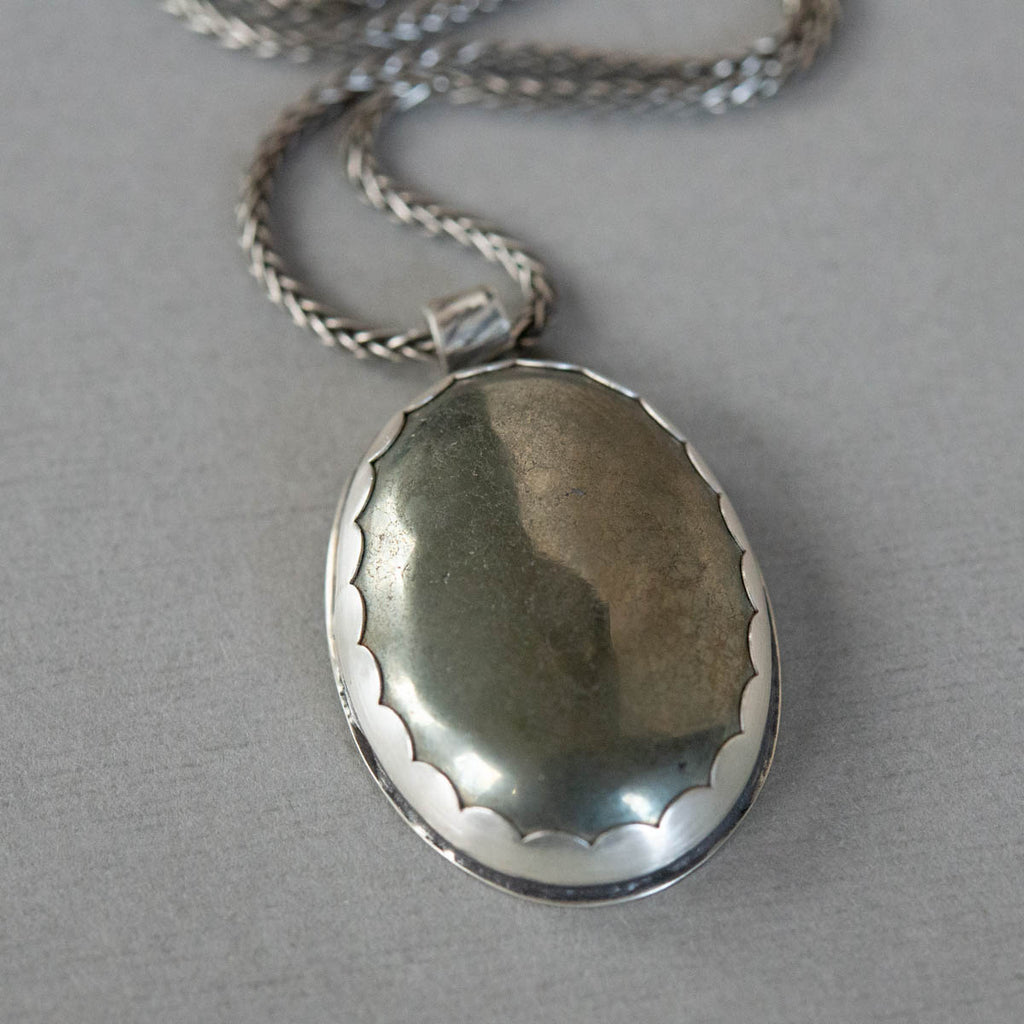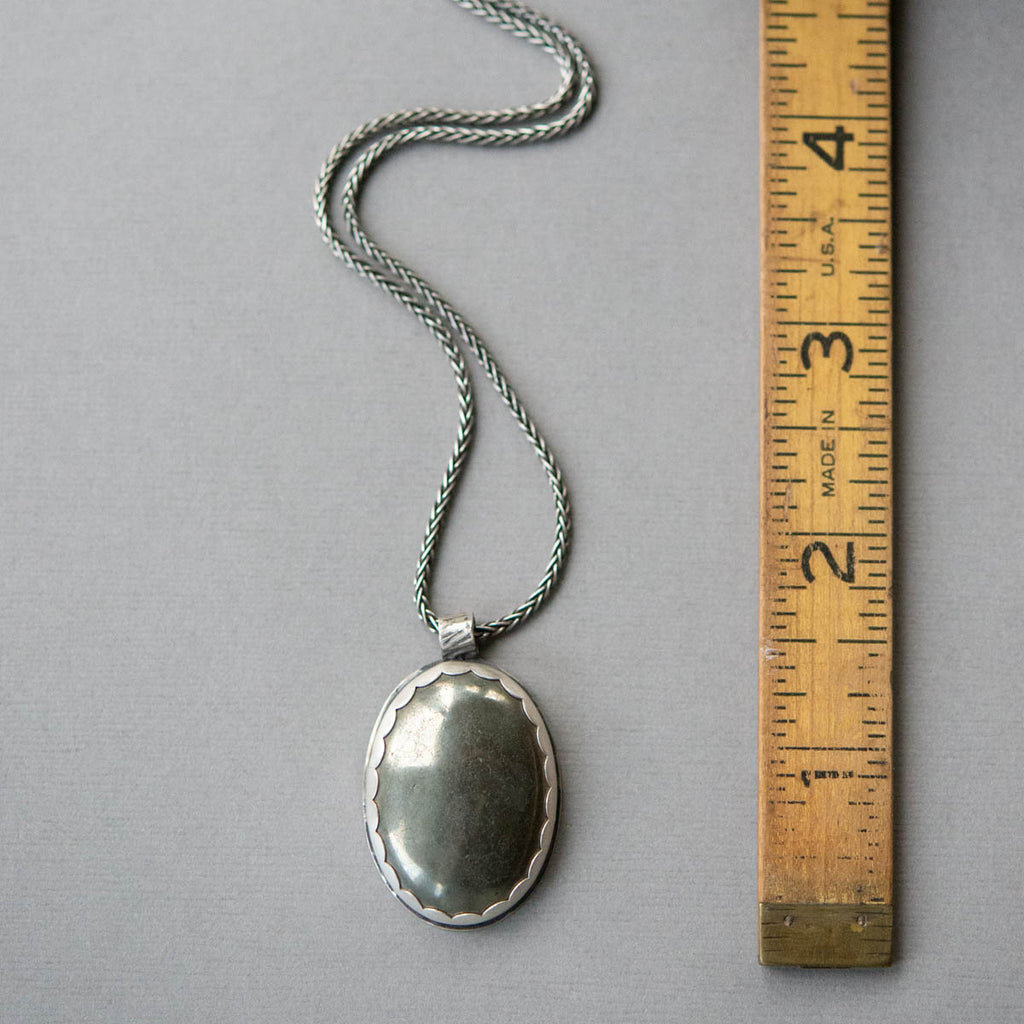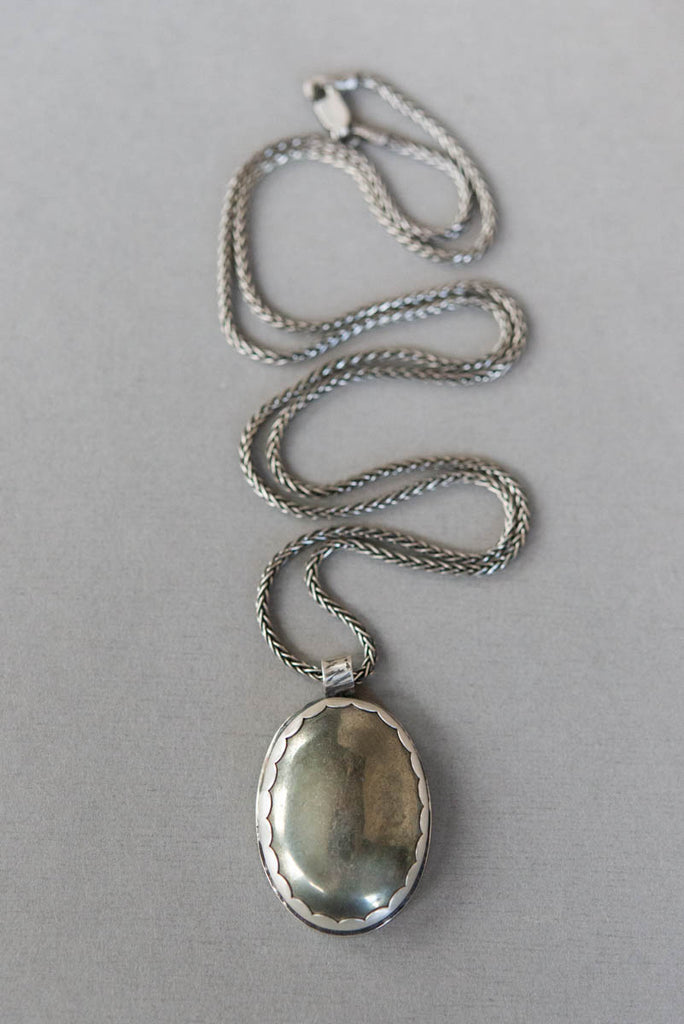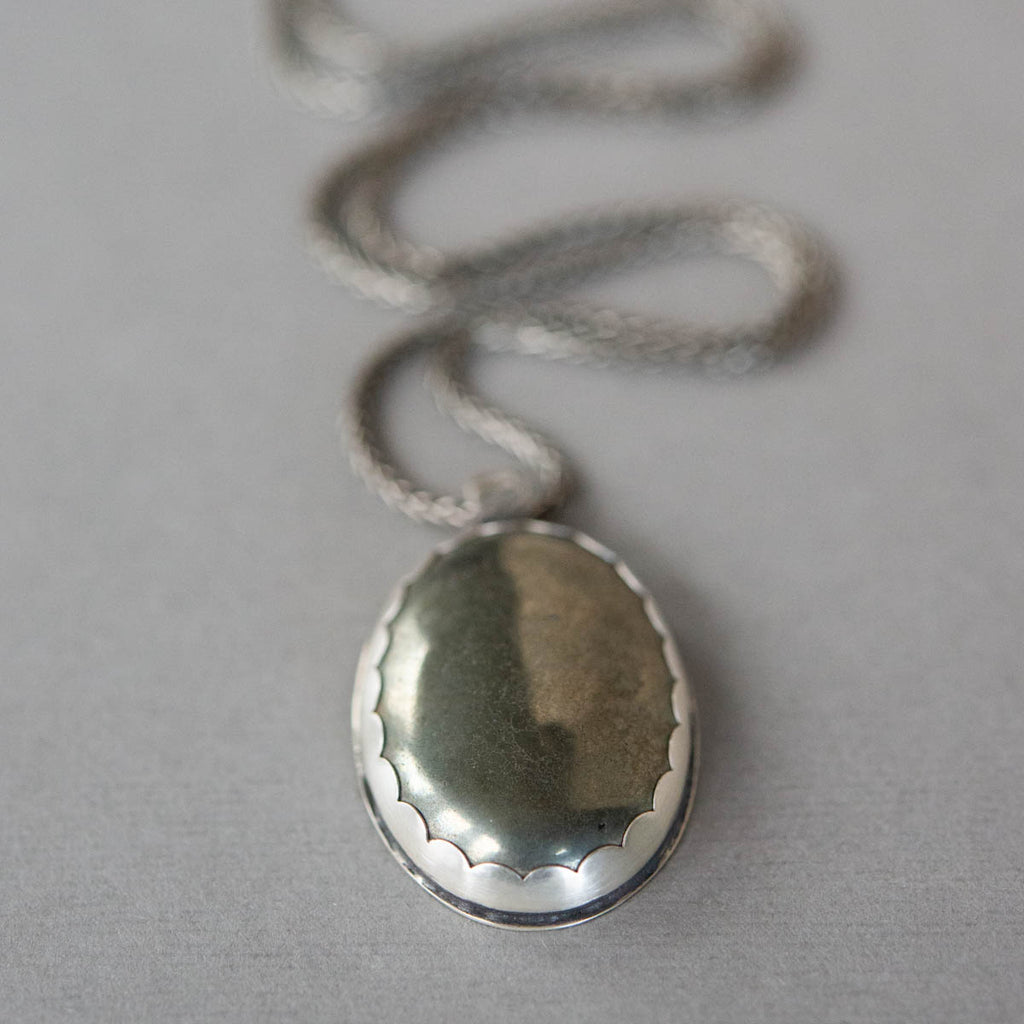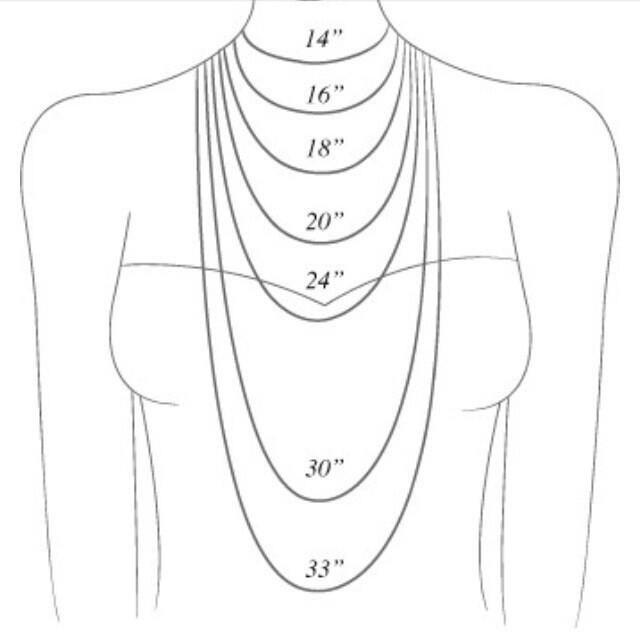 $ 140.00
$ 0.00
Mirror, Mirror Necklace
SO MUCH TO LOVE ABOUT PYRITE!
Pyrite's name comes from the Greek word for Pyr, which translates to fire, named because of how the light catches on the surface of the stone.
Sometimes called Fool's Gold, because it's strikingly similar appearance to the precious metal. Far from foolish, anyone who wears pyrite is said to experience the following:
Luck! It attracts abundance, wealth, and prosperity.

As the name implies, the stone sets the wearer's spirit on fire. Rekindles lost drive or forgotten passion for life.

Helps you step away from thoughts and fears that hold you back from taking action.

Encouragement to follow your dreams.
In short, pyrite will IGNITE YOUR FIRE!
Pendant measures 1.5 x 1 inch and is a pleasantly-weighted solid pyrite stone polished to a beautiful dull gold finish.  Set in handmade sterling silver bezel and hung from a 24" sterling silver rope chain.  
Necklace comes packaged with the above quote in a muslin drawstring bag.