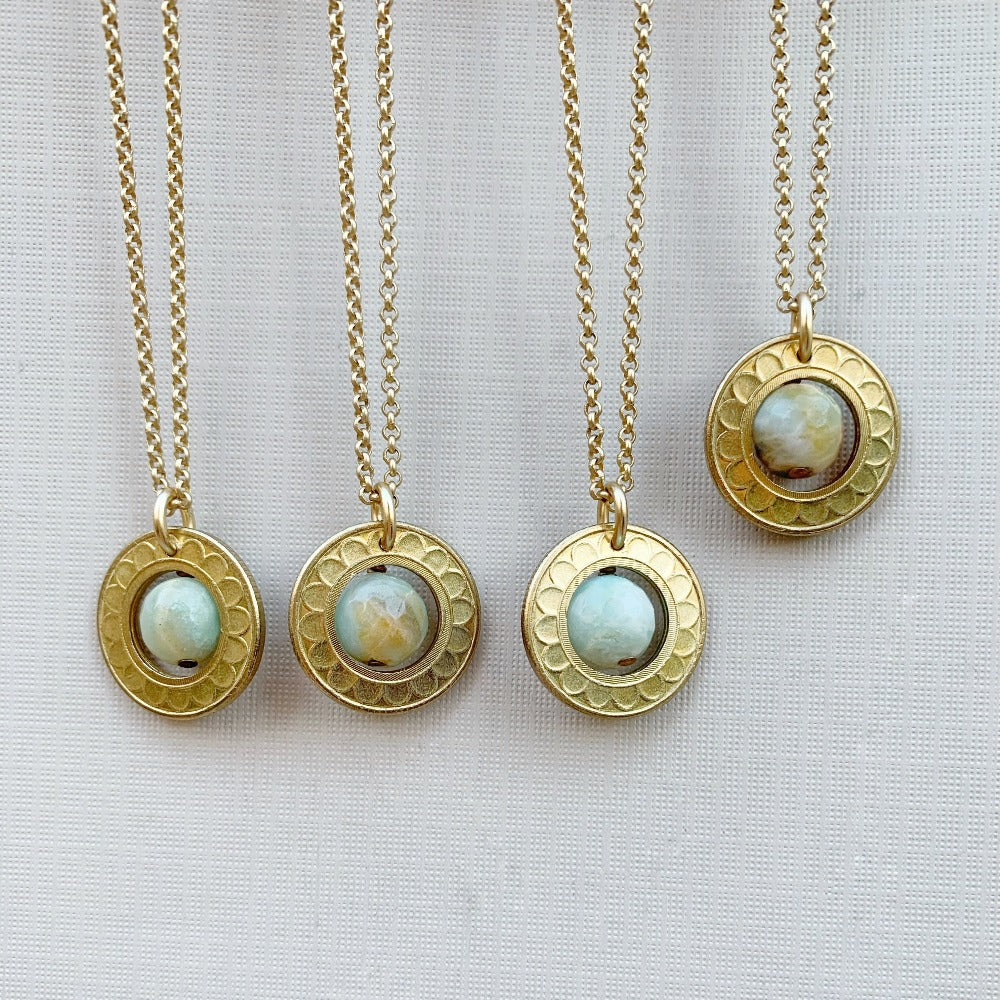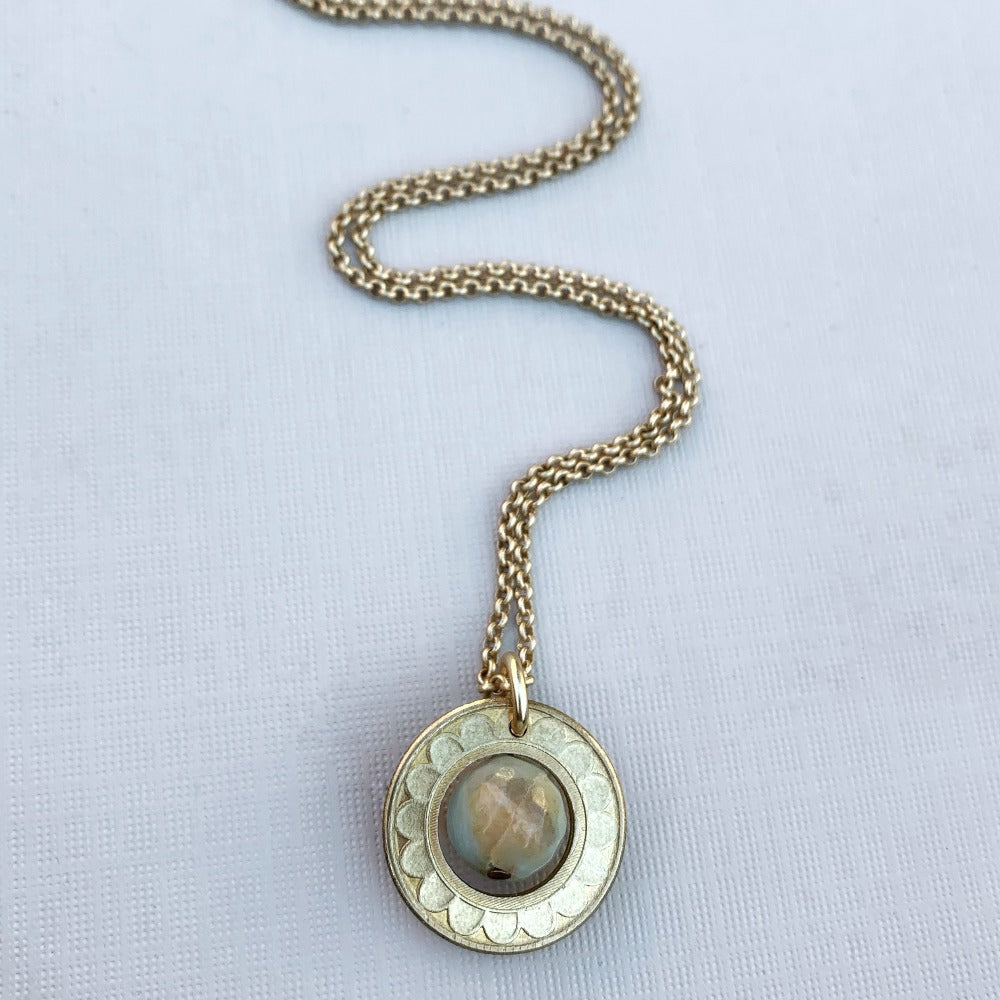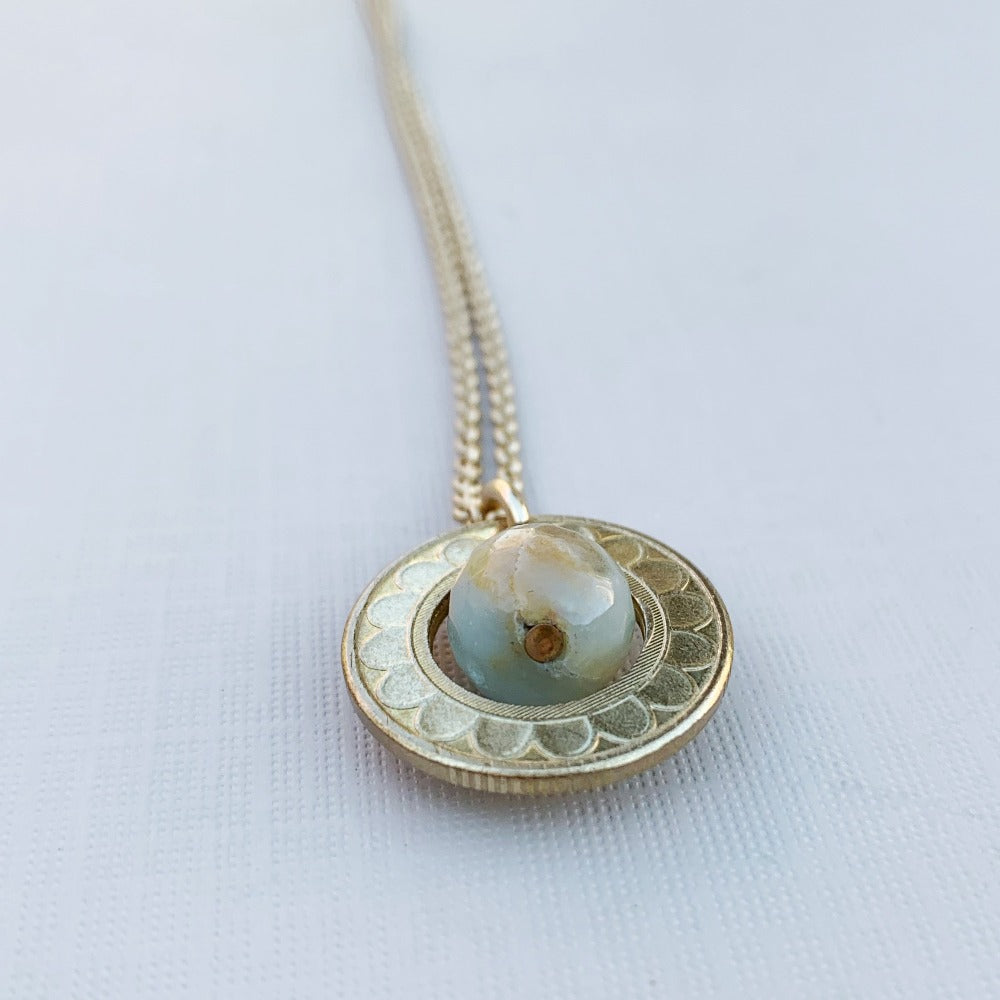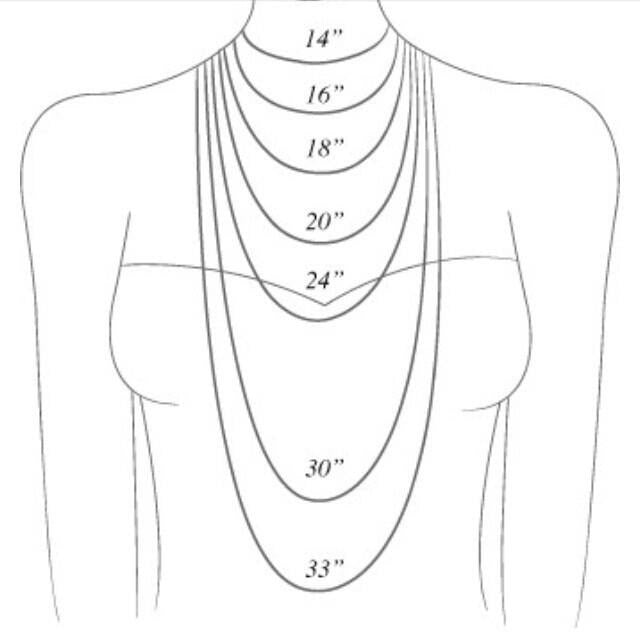 $ 40.00
$ 0.00
Orbit Necklace
"Once you are in the orbit of your destiny, weightlessness is the only result."
-Baba Amte
What you are pursuing, is also pursuing you.  I believe this!
When you are aligned with what you are meant to do, there is a flow that feels like nothing else.  It is weightlessness!


Product details:
Genuine Armenian coin (center punched), amazonite stone bead accent, satin-finished gold plated chain.  18" long with lobster clasp. 
Necklace comes packaged with the above quote in a muslin drawstring bag.