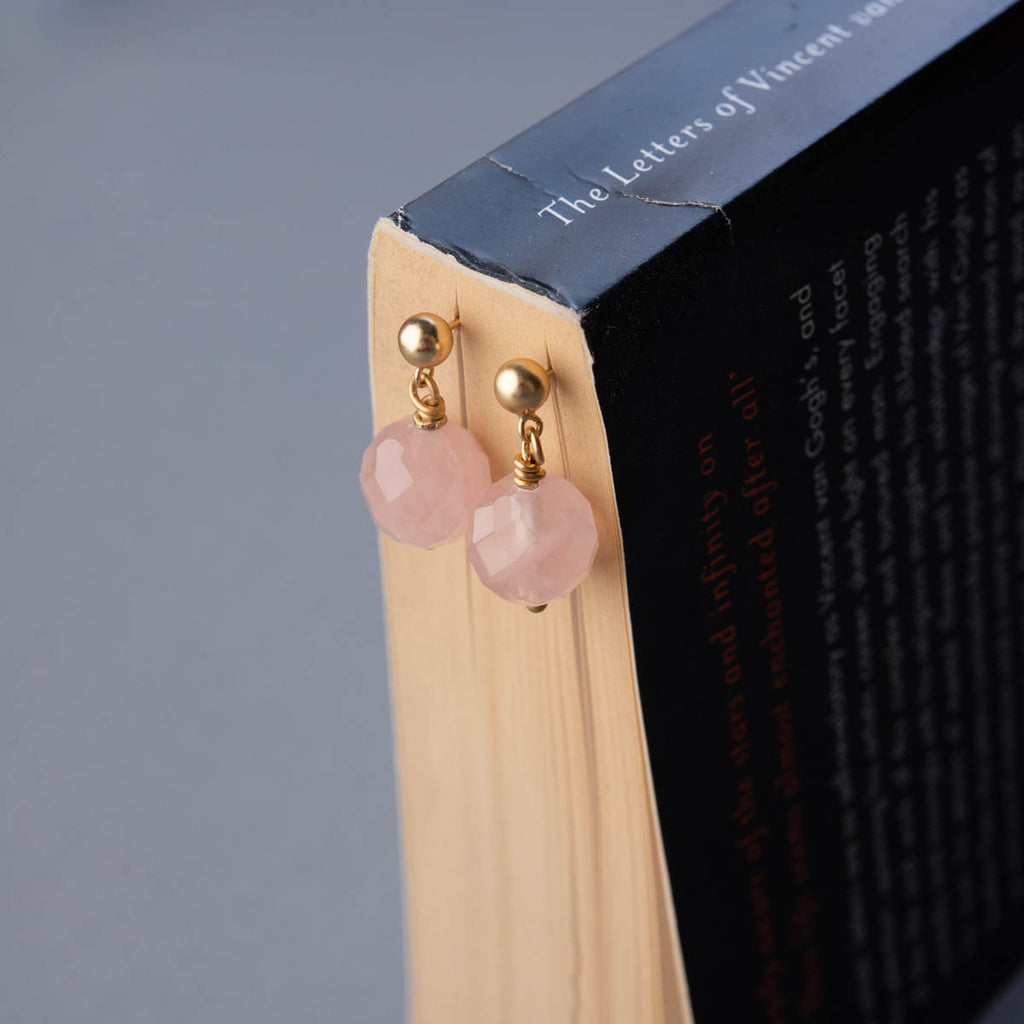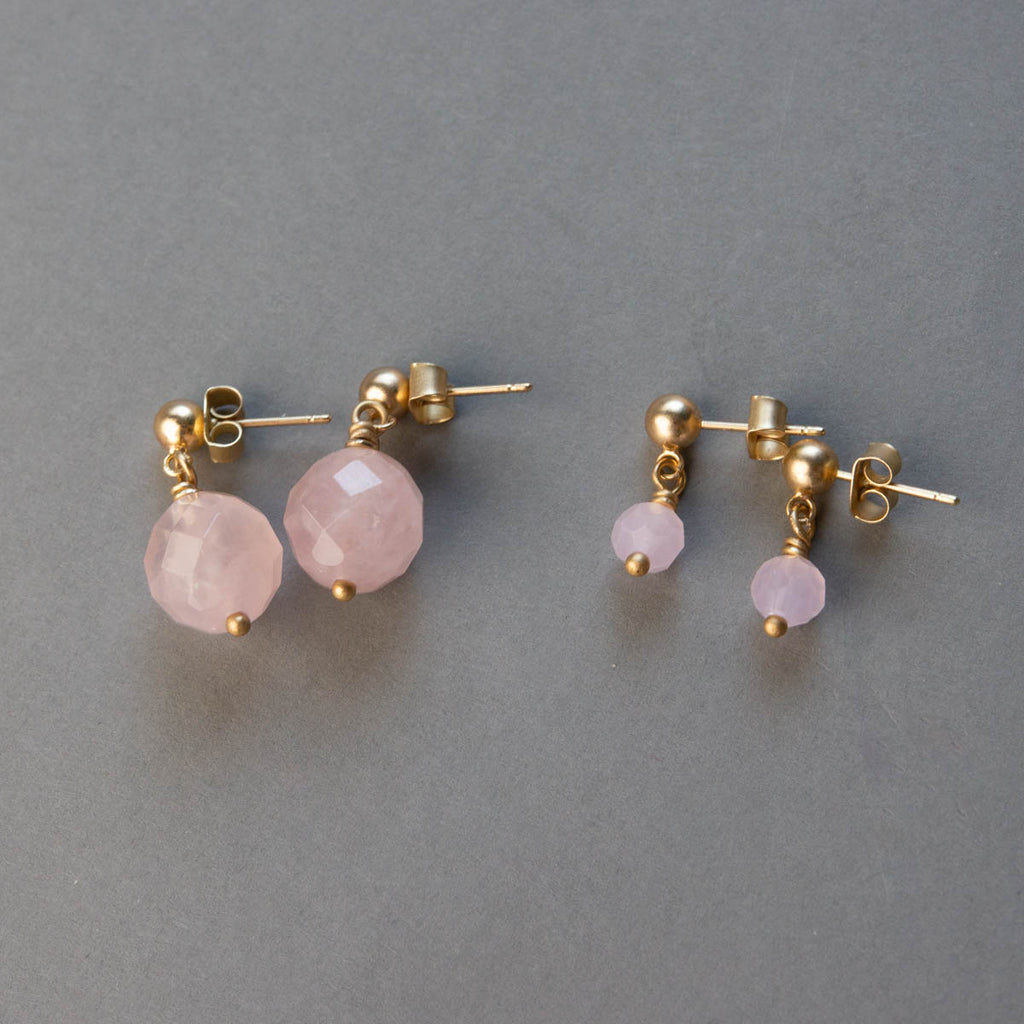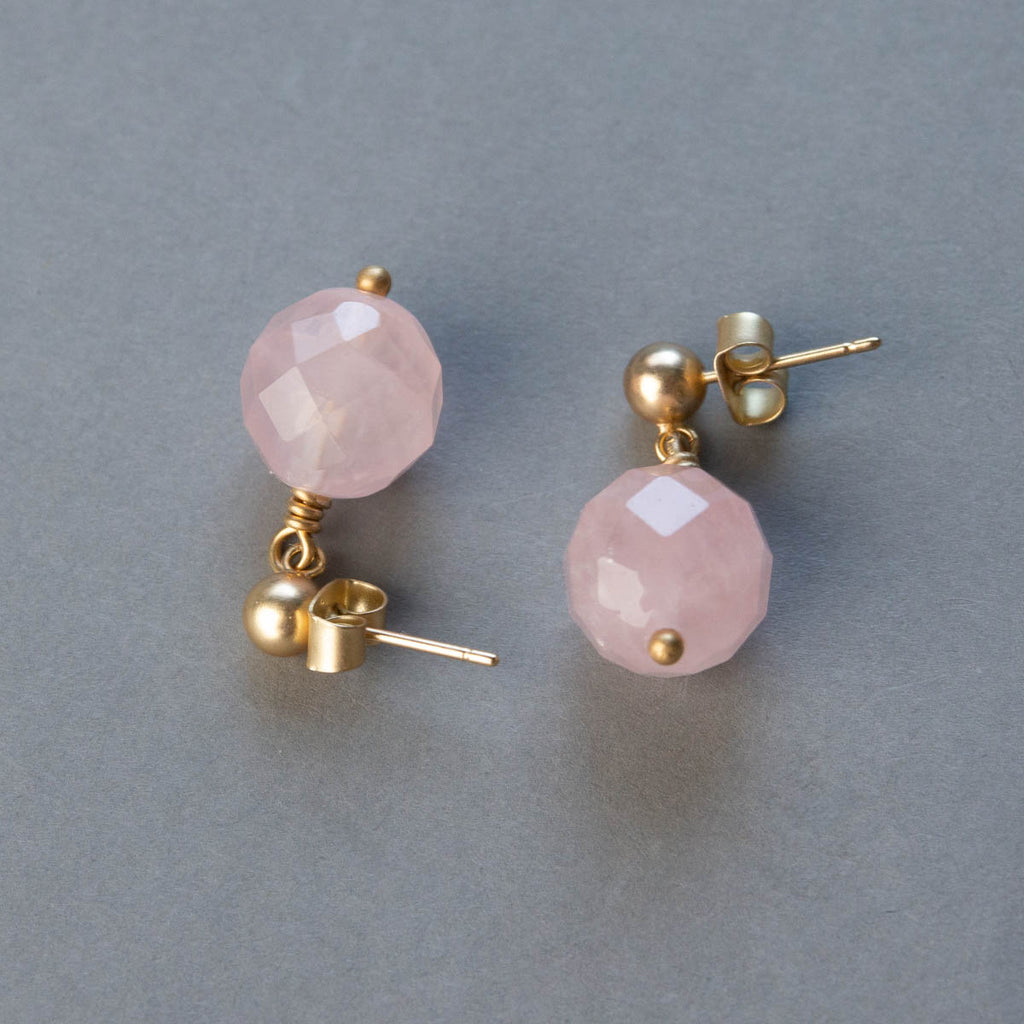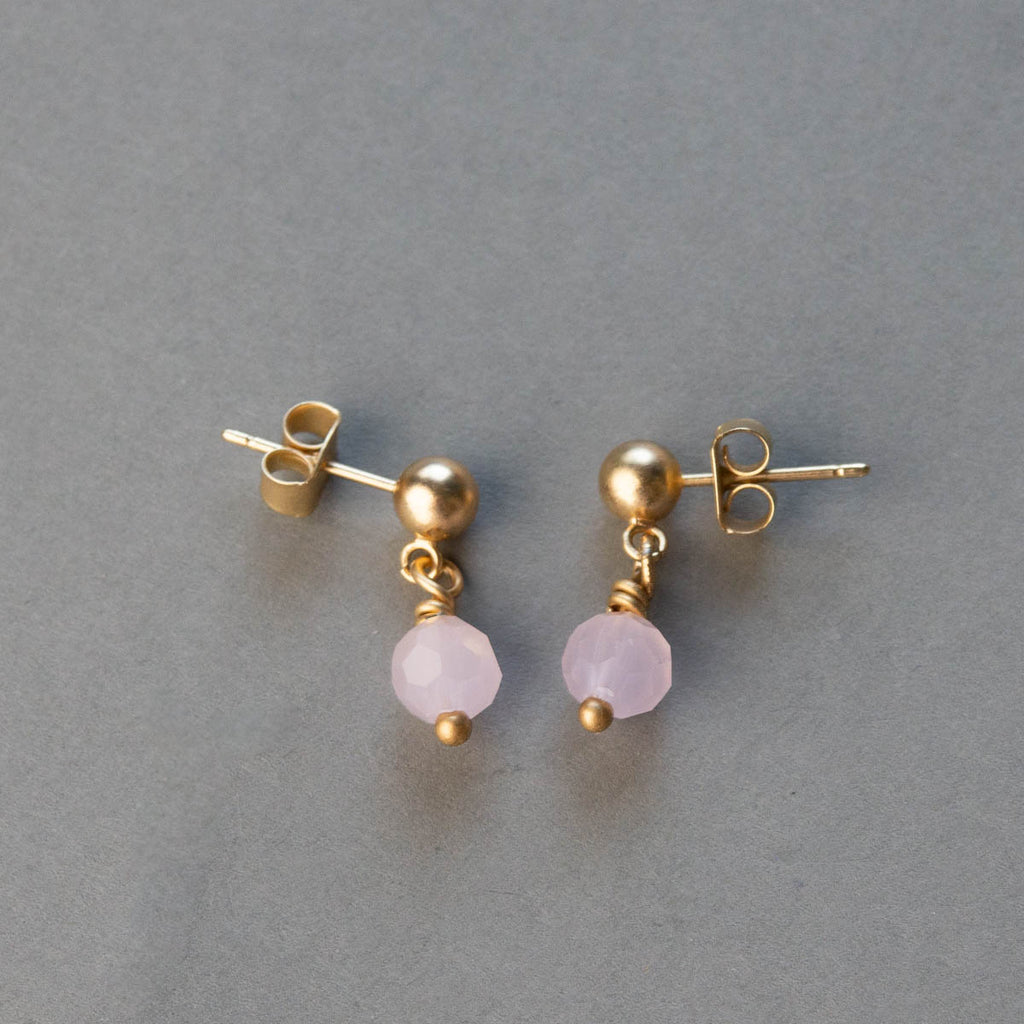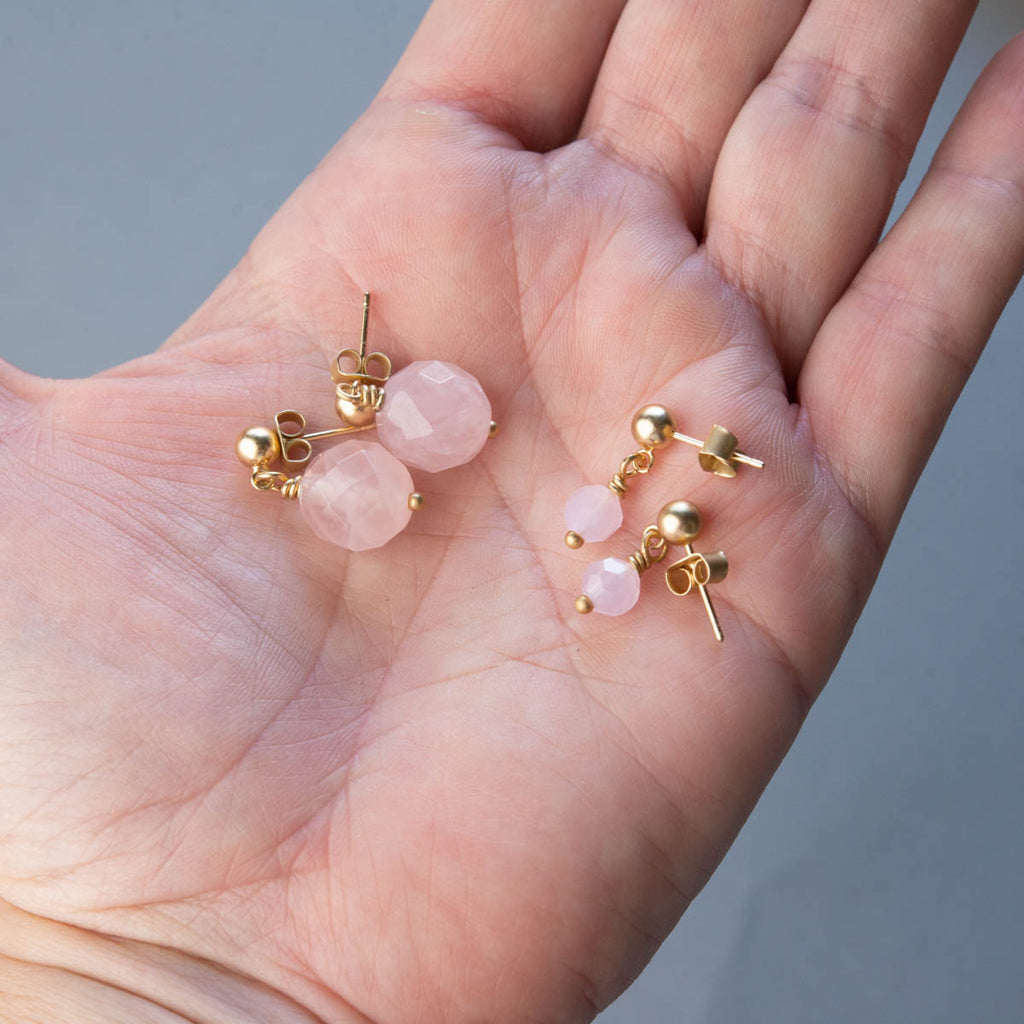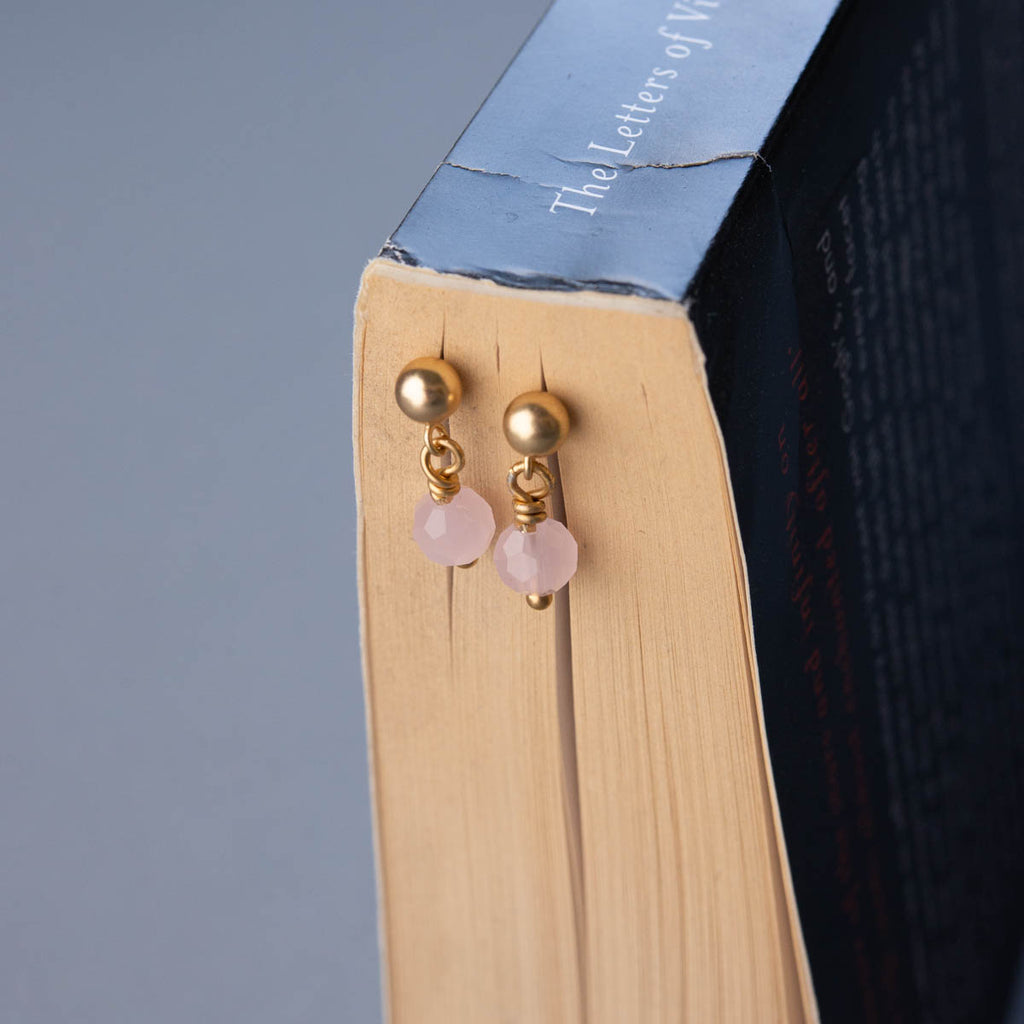 $ 30.00
$ 0.00
Perfectly Pink Earrings
ROSE QUARTZ IS THE STONE OF THE HEART.
It is said to purify and open the heart at all levels to promote love, self-love, friendship, deep inner healing, and feelings of peace.
 Product Details:
Round, faceted rose quartz beads hung from matte gold plated stud earrings.  These hang close to your ear and are just the sweetest things. 
Two sizes:  
grande 1" long w/ 12mm rose quartz
petite 3/4" long w/ 6mm rose quartz
   Earrings come packaged with the above quote in a muslin drawstring bag.