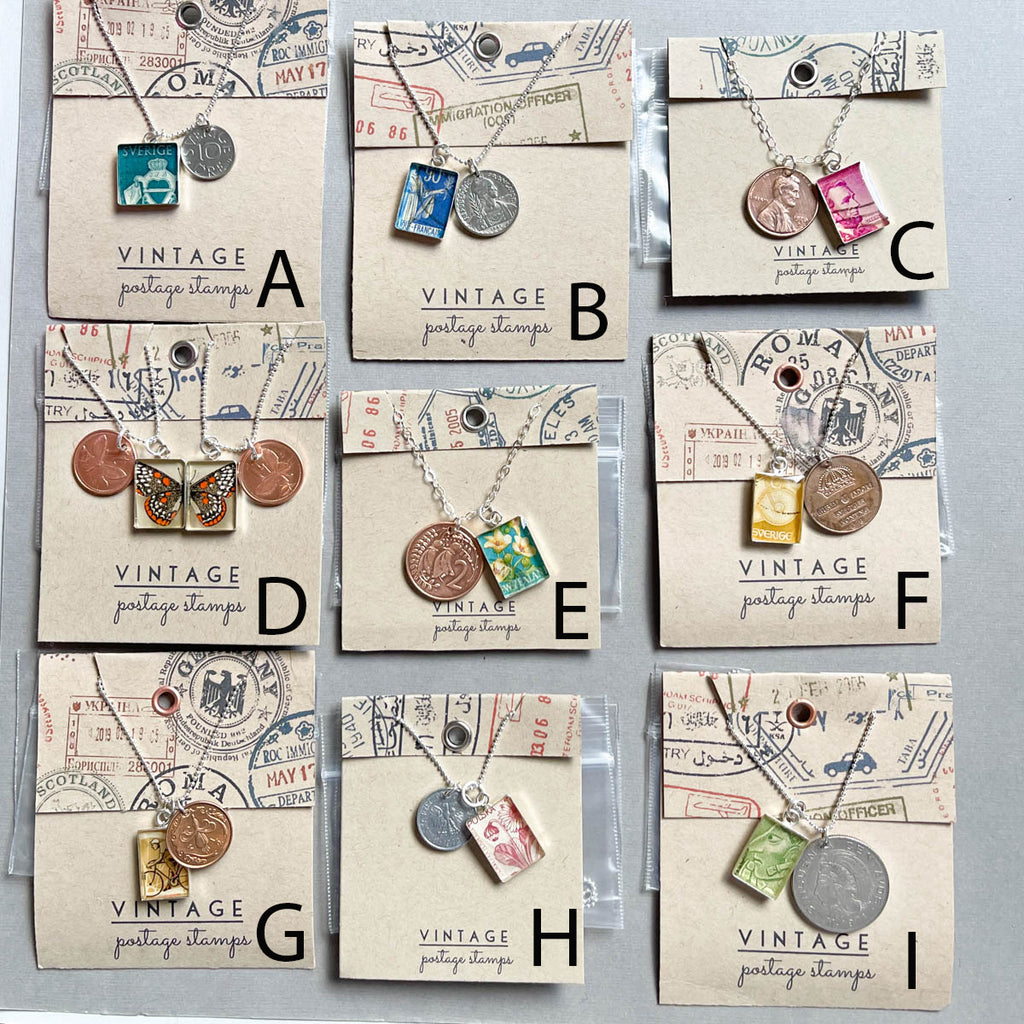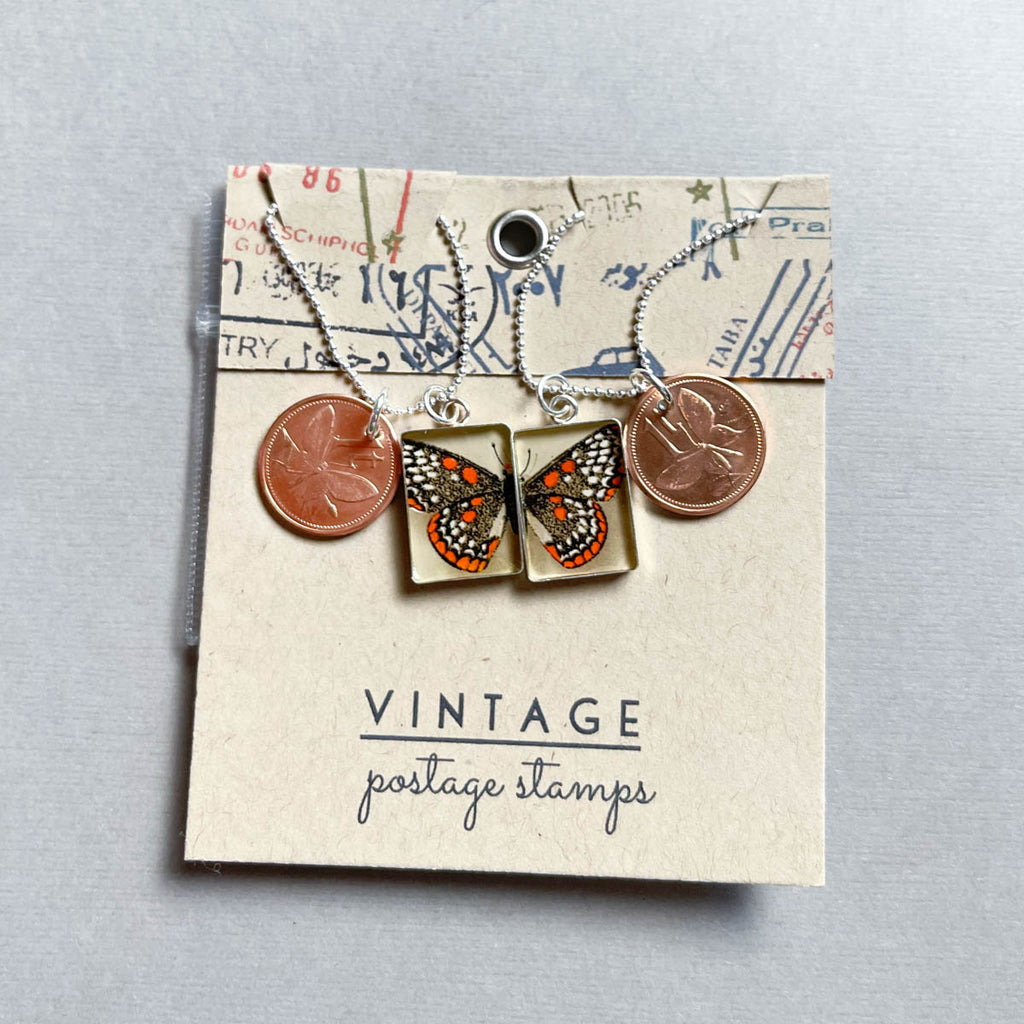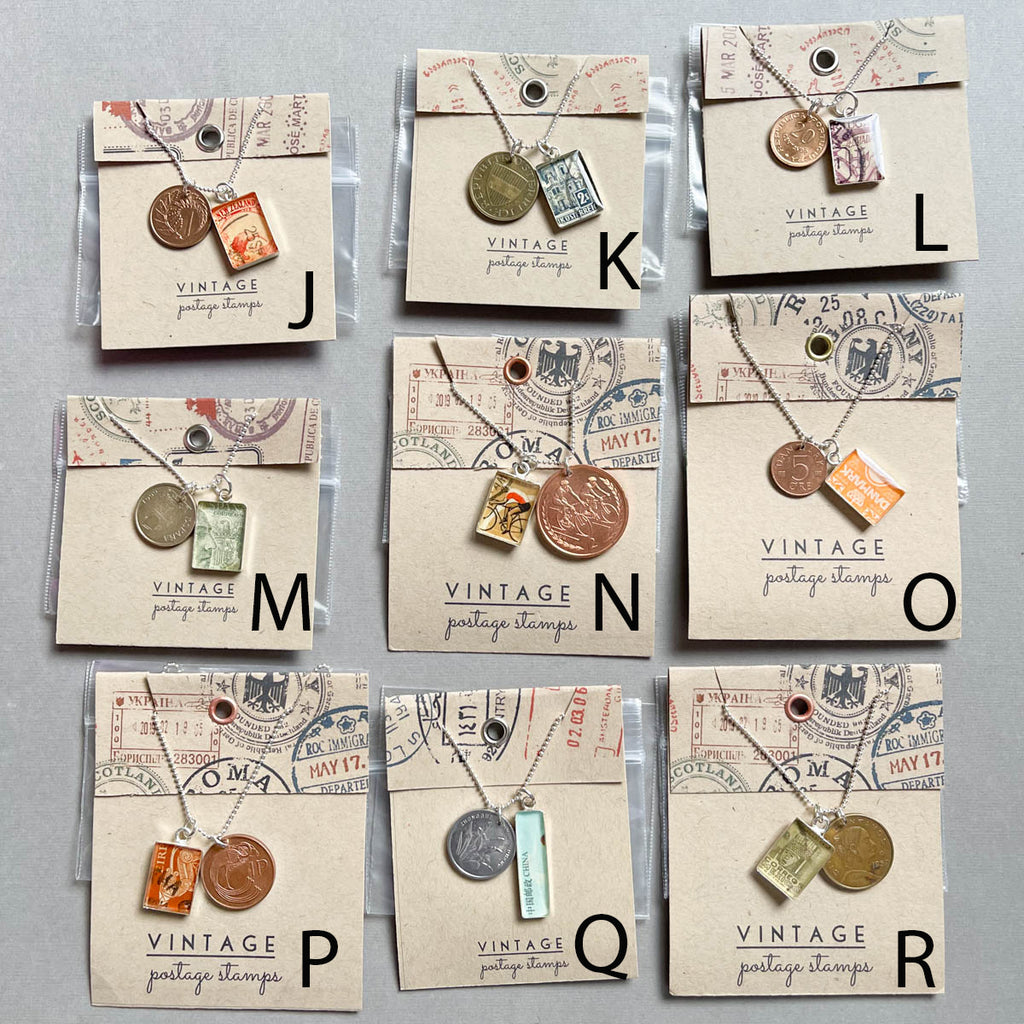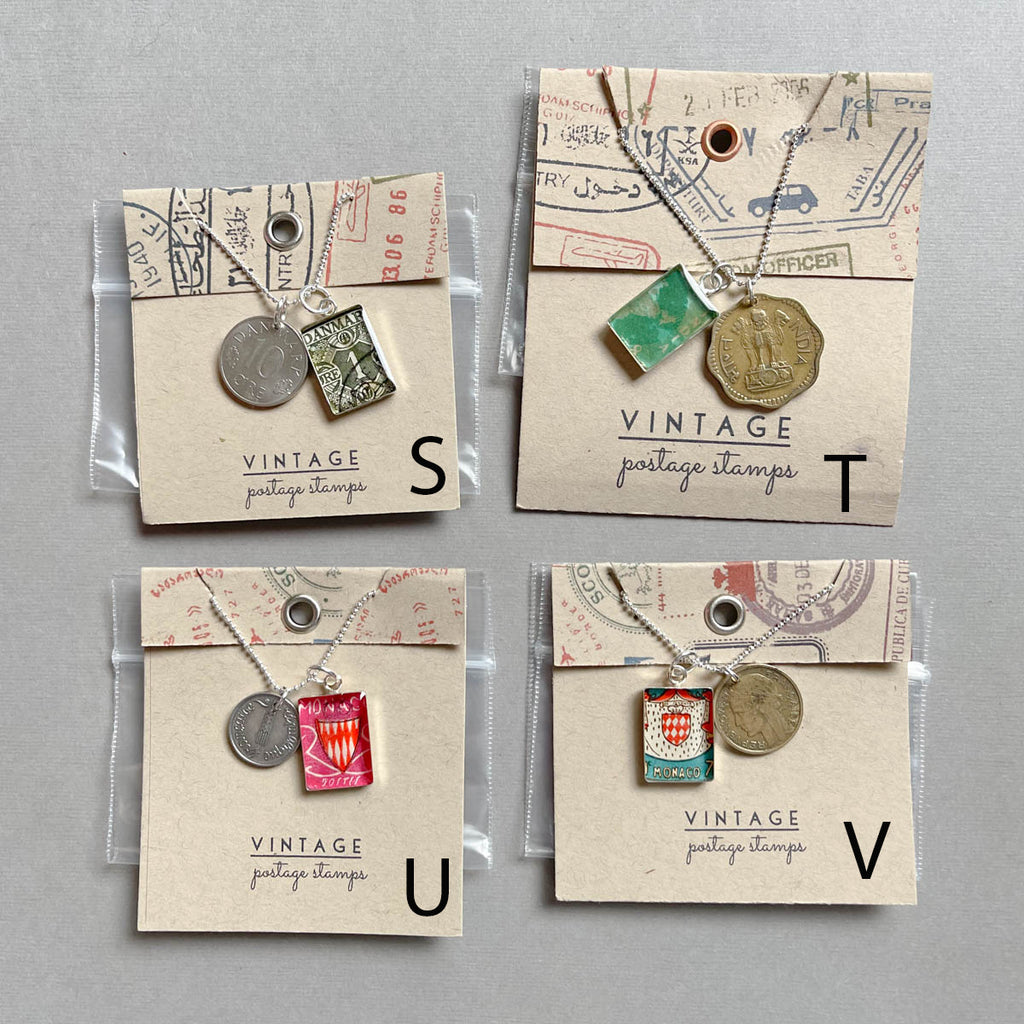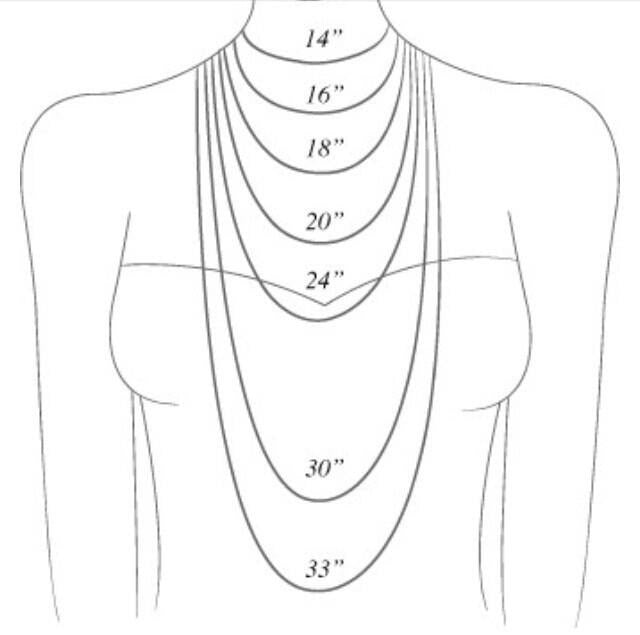 $ 60.00
$ 0.00
Postage Stamp & Coin Necklaces
 "Consider the postage stamp: its usefulness consists in the ability to stick to one thing till it gets there."    -Josh Billings
Vintage postage stamps and coins, each tiny works of art that have traveled and lived lives.  They have seen things we can only imagine! 
Genuine, circulated postage stamps and coins set in sterling silver.  Resin coats and seals in the stamps.  Chains are all sterling silver and 18" in length.  
Necklace comes packaged with the above quote in a muslin drawstring bag.