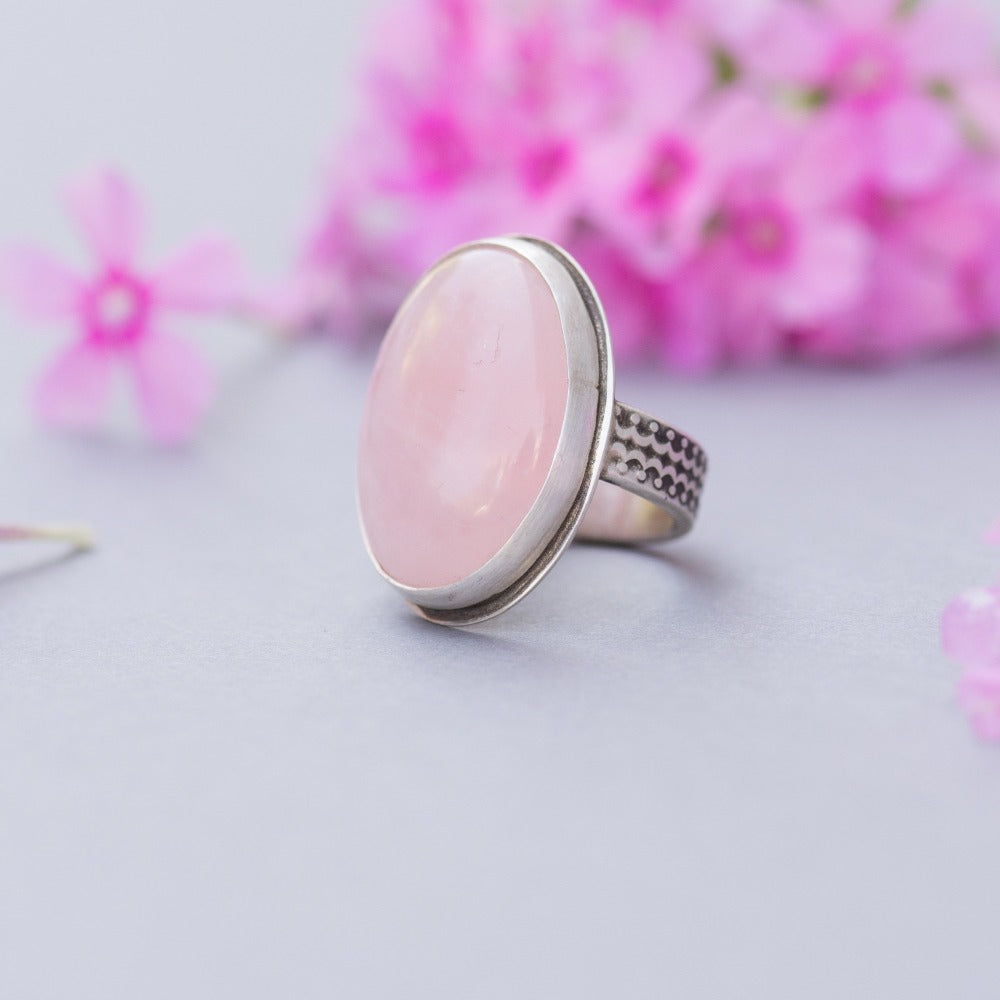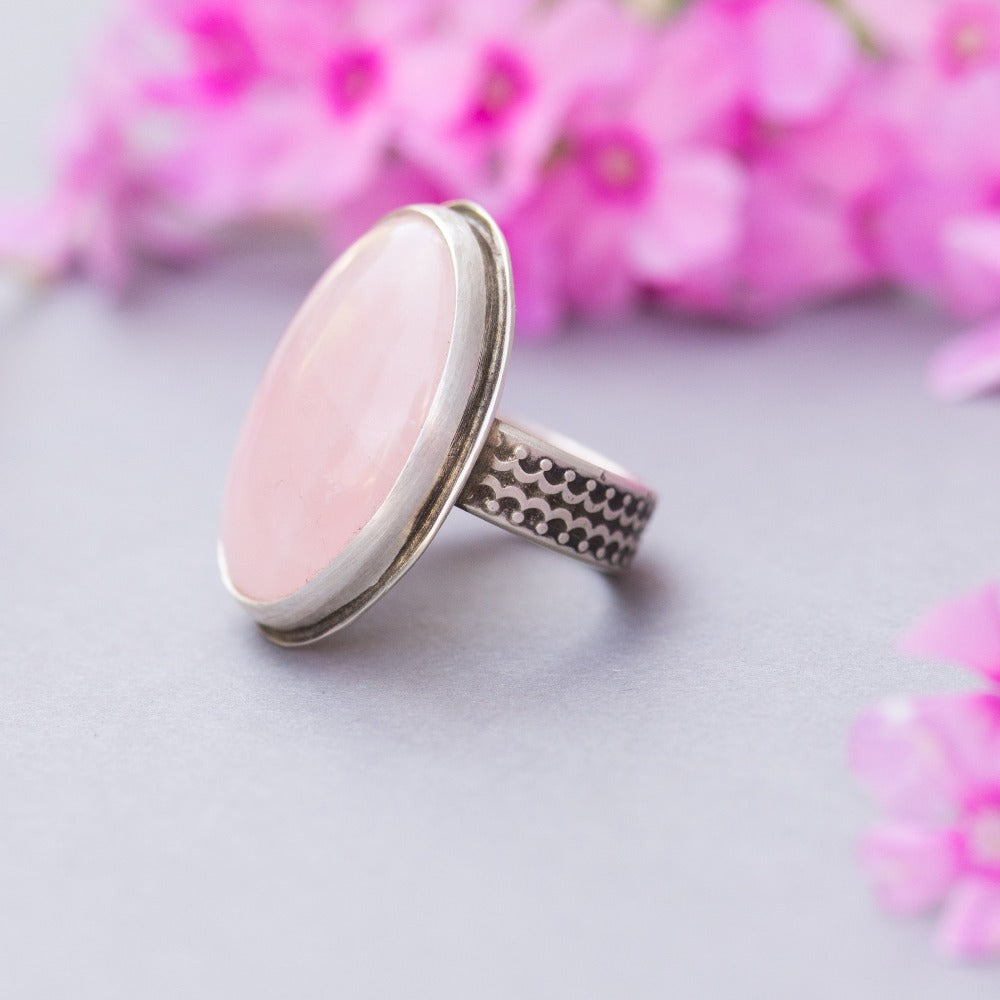 $ 80.00
$ 0.00
Rose Quartz Statement Ring
ROSE QUARTZ IS THE STONE OF THE HEART.
It
 is said to purify and open the heart at all levels to promote love, self-love, friendship, deep inner healing, and feelings of peace.
Follow your heart. It will always lead you exactly where you need to be. 
Product Details:
This ring is made with a genuine rose quartz stone that has been hand-set in a sterling silver bezel.  
   Ring comes packaged with the above quote in a muslin drawstring bag.