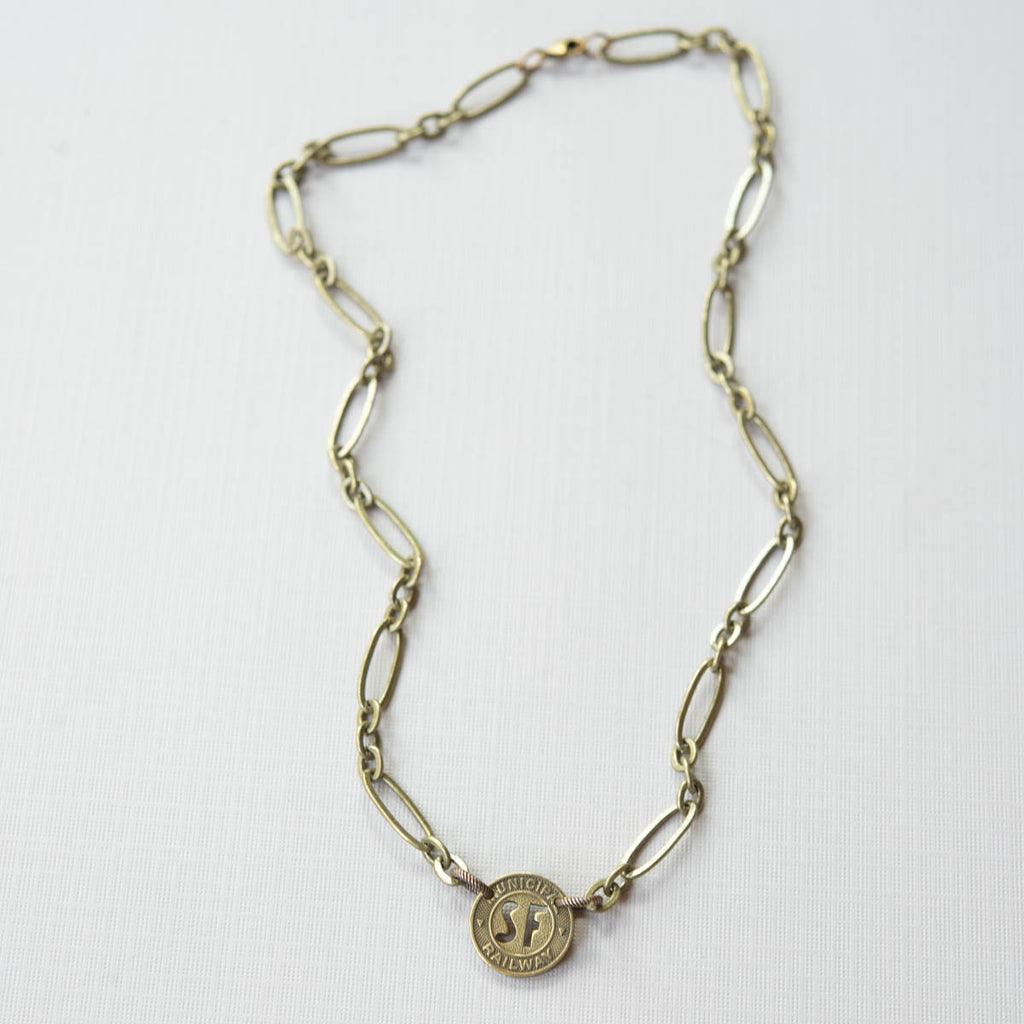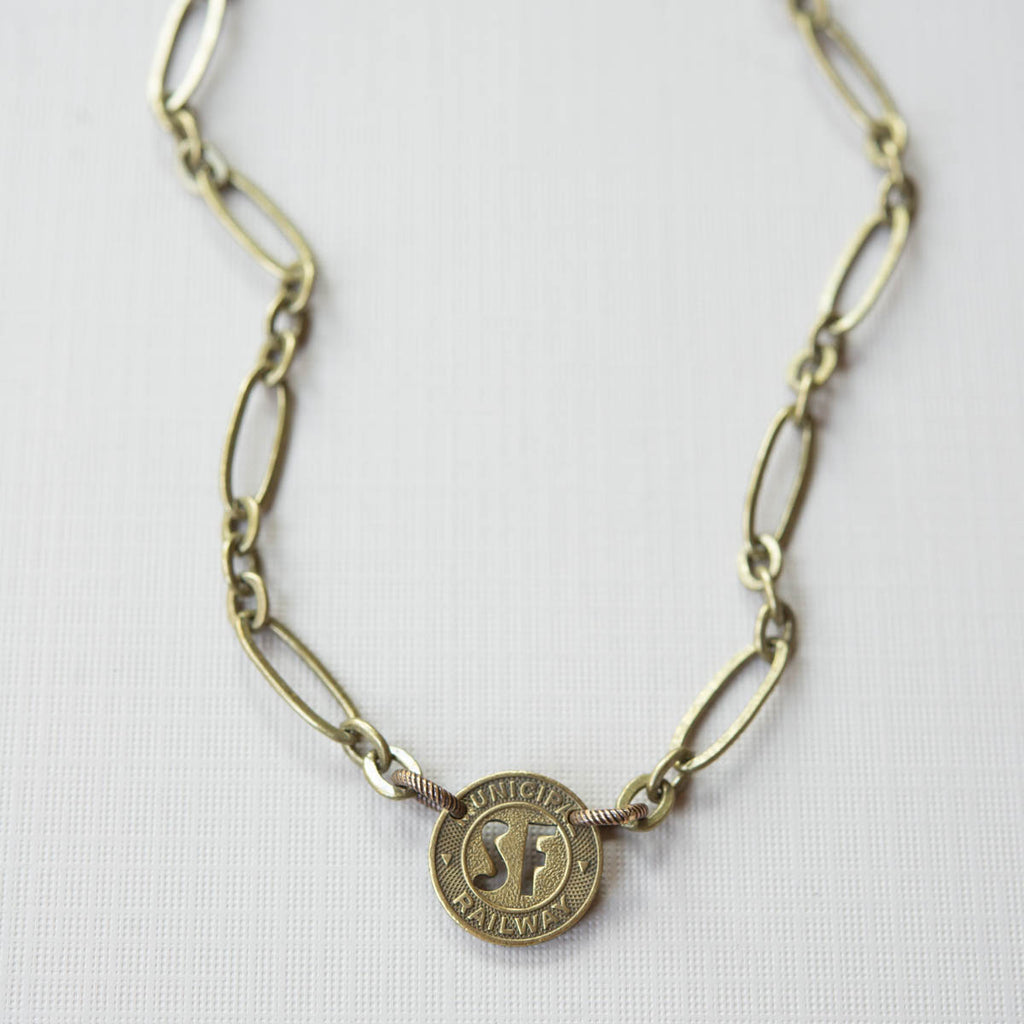 $ 50.00
$ 0.00
San Fransisco Underground Necklace
"ONE DAY, IF I GO TO HEAVEN...I'LL LOOK AROUND AND SAY, "IT AIN'T BAD, BUT IT AIN'T SAN FRANCISCO."  
-HERB CAEN
 If you've been to San Francisco, chances are you love it.  And I am not immune.  I created this delicate necklace that you will want to wear every day as a remembrance of that amazing city. 
Product details:
The coin is an actual, vintage token used in the 1940's as fare to ride the city's beloved cable cars.  
Hung on an antiqued brass chunky chain.  Necklace is 18" long with a lobster claw closure. 
It is the perfect gift for yourself or anyone else who has left their heart in San Francisco.  
Necklace comes packaged with above quote in a muslin draw string bag.