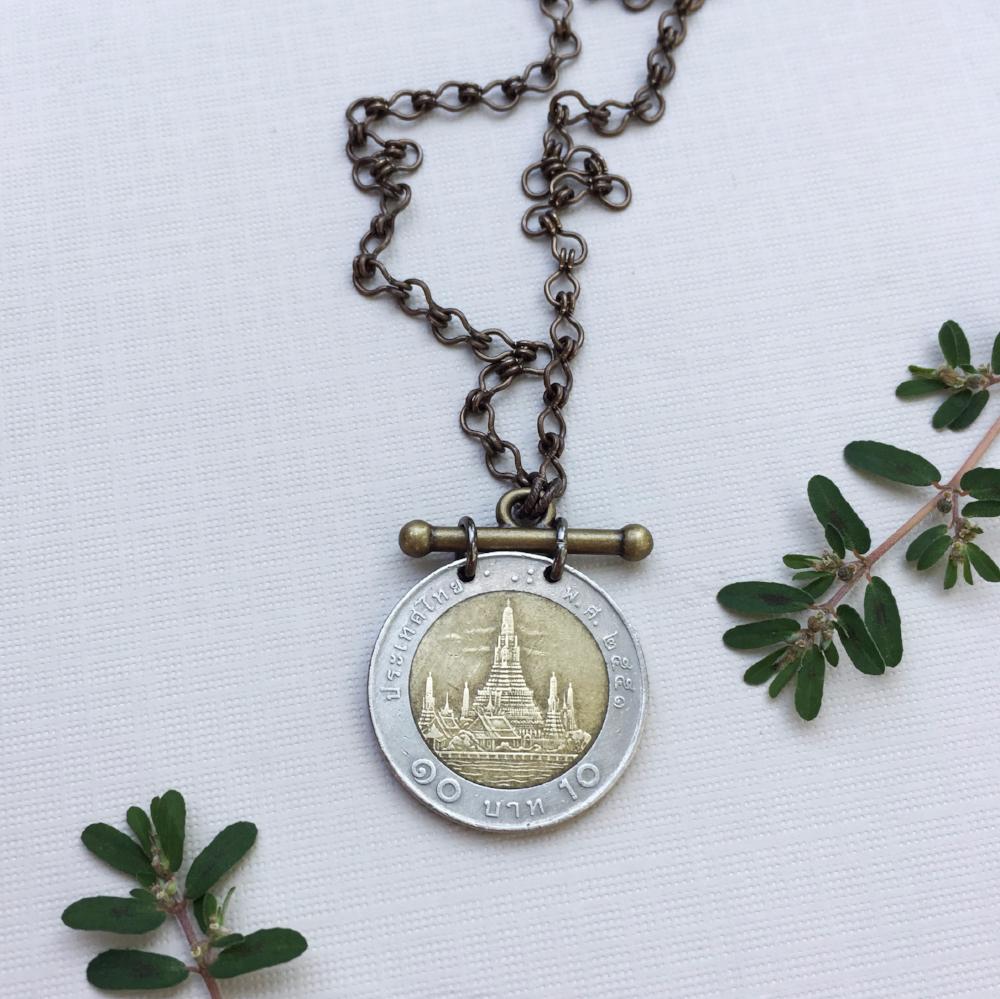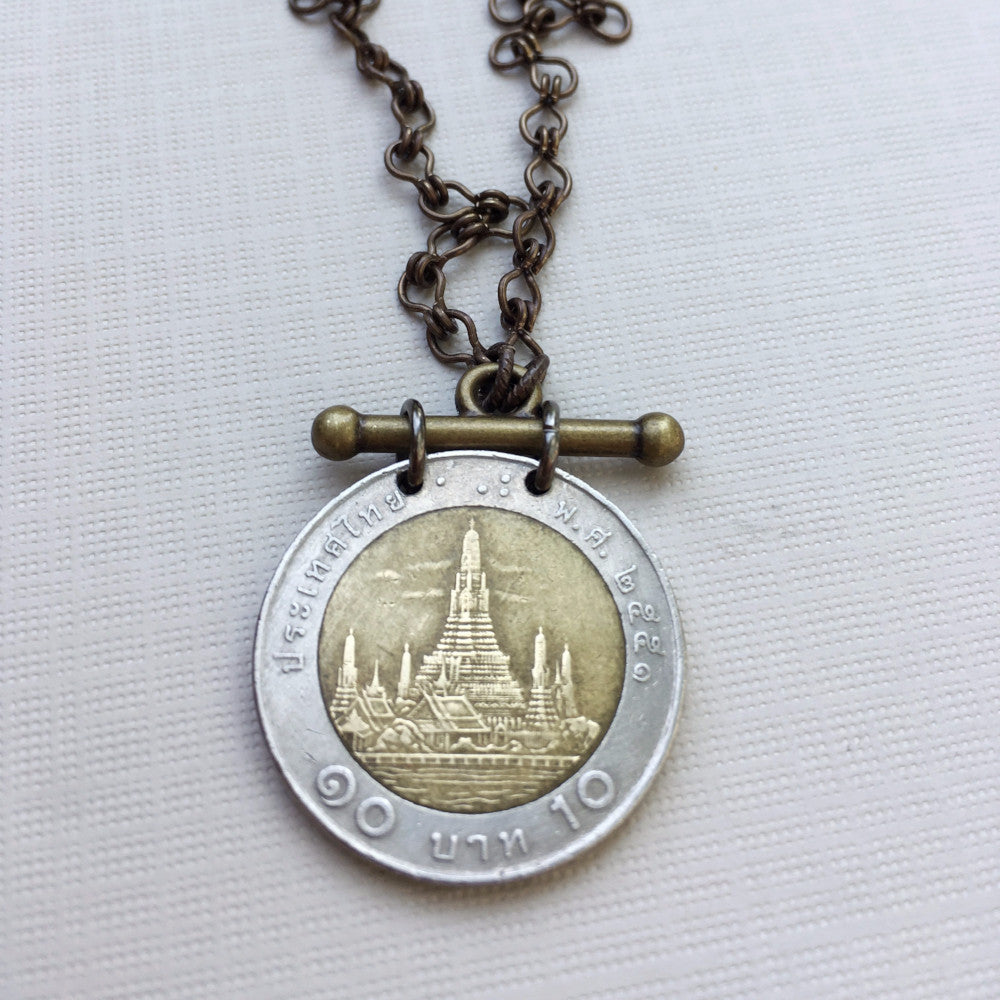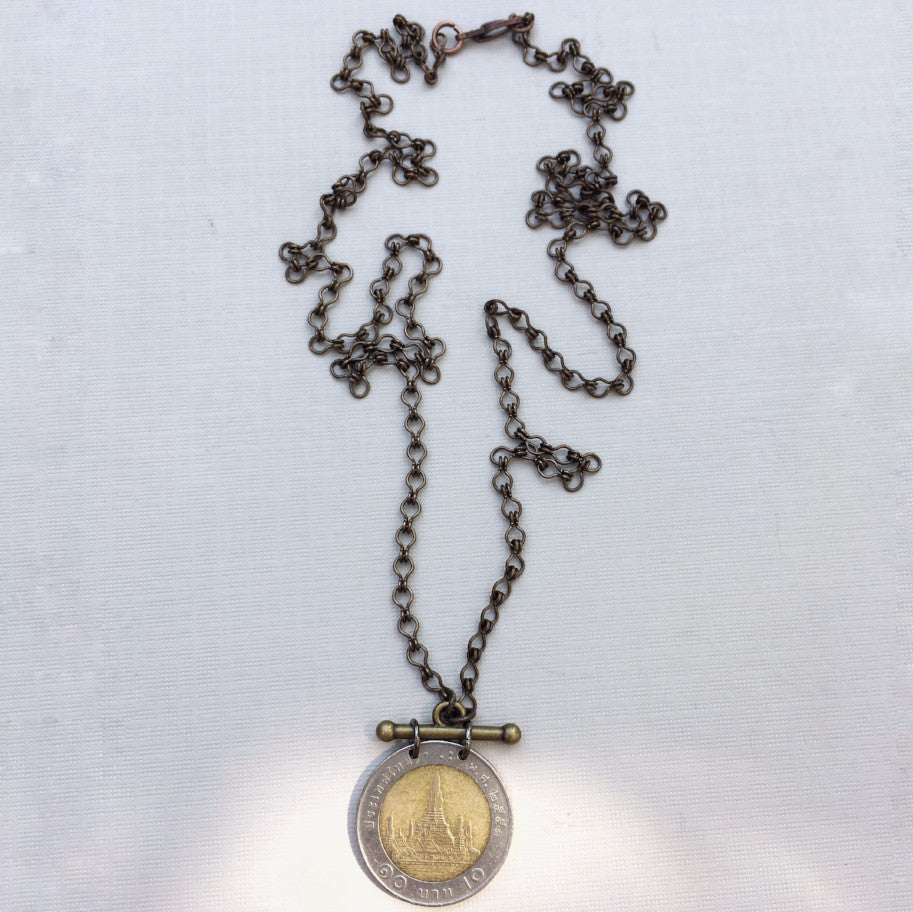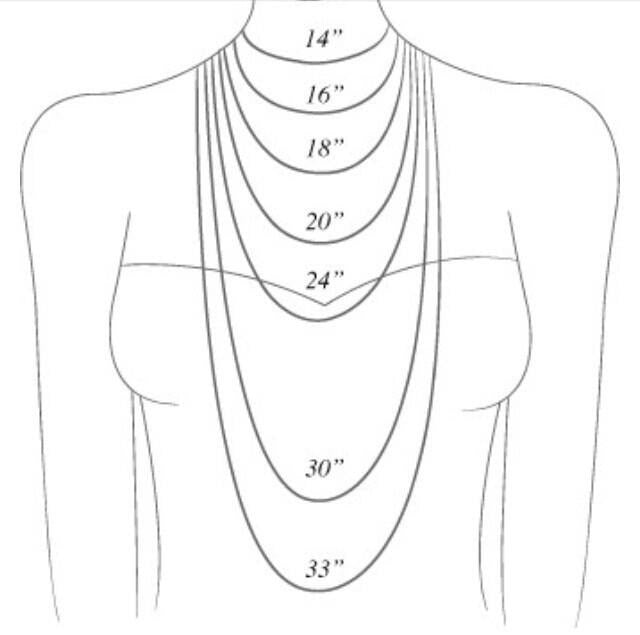 $ 40.00
$ 0.00
Temple of the Dawn Necklace
"YOUR DAILY LIFE IS YOUR TEMPLE AND YOUR RELIGION. WHEN YOU ENTER INTO IT TAKE WITH YOU YOUR ALL."   -KHALIL GIBRAN
Product details:
Genuine Thai coin, 30" long bronze ladder chain, brass findings, lobster claw closure.
.
About the coin:
The image on the coin is of the 
Wat Arun (Thai pronunciation: [wát arun], "Temple of Dawn") is a Buddhist temple. The temple derives its name from the Hindu god Aruna,
 often personified as the radiations of the rising sun.
Necklace comes packaged with the above quote in a muslin drawstring bag.