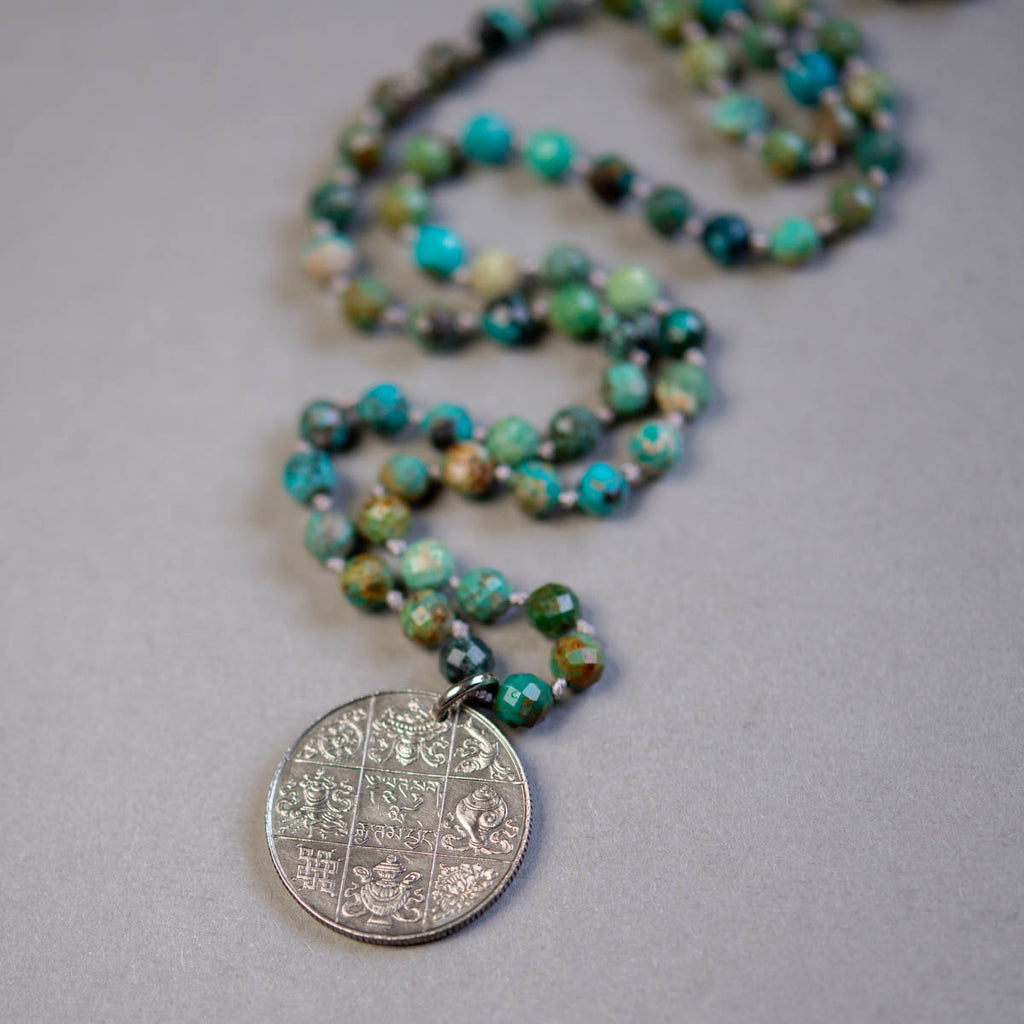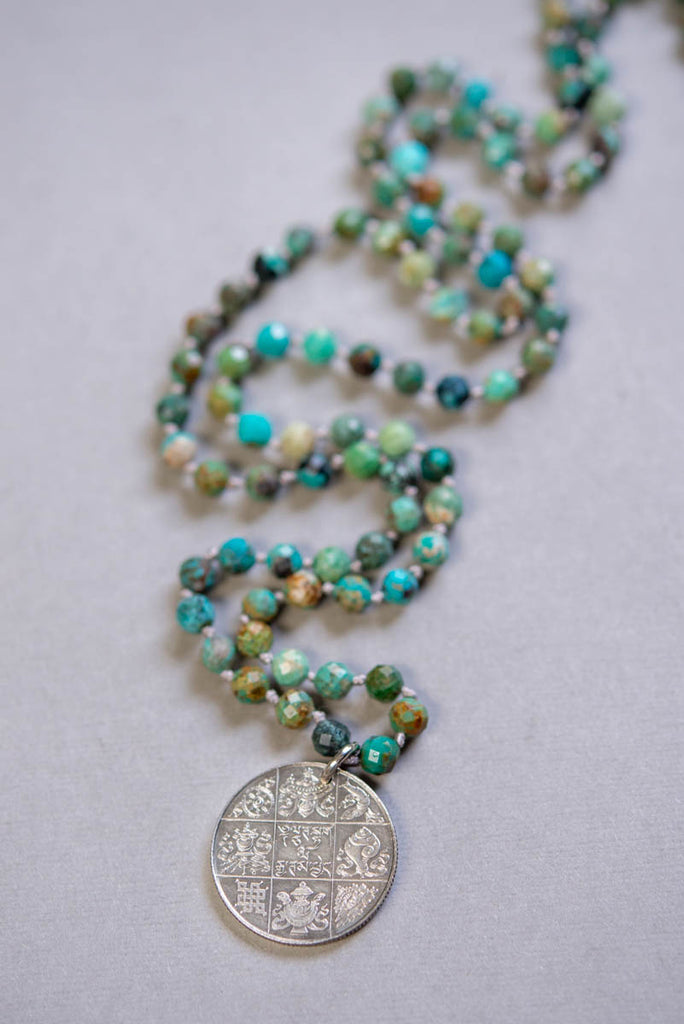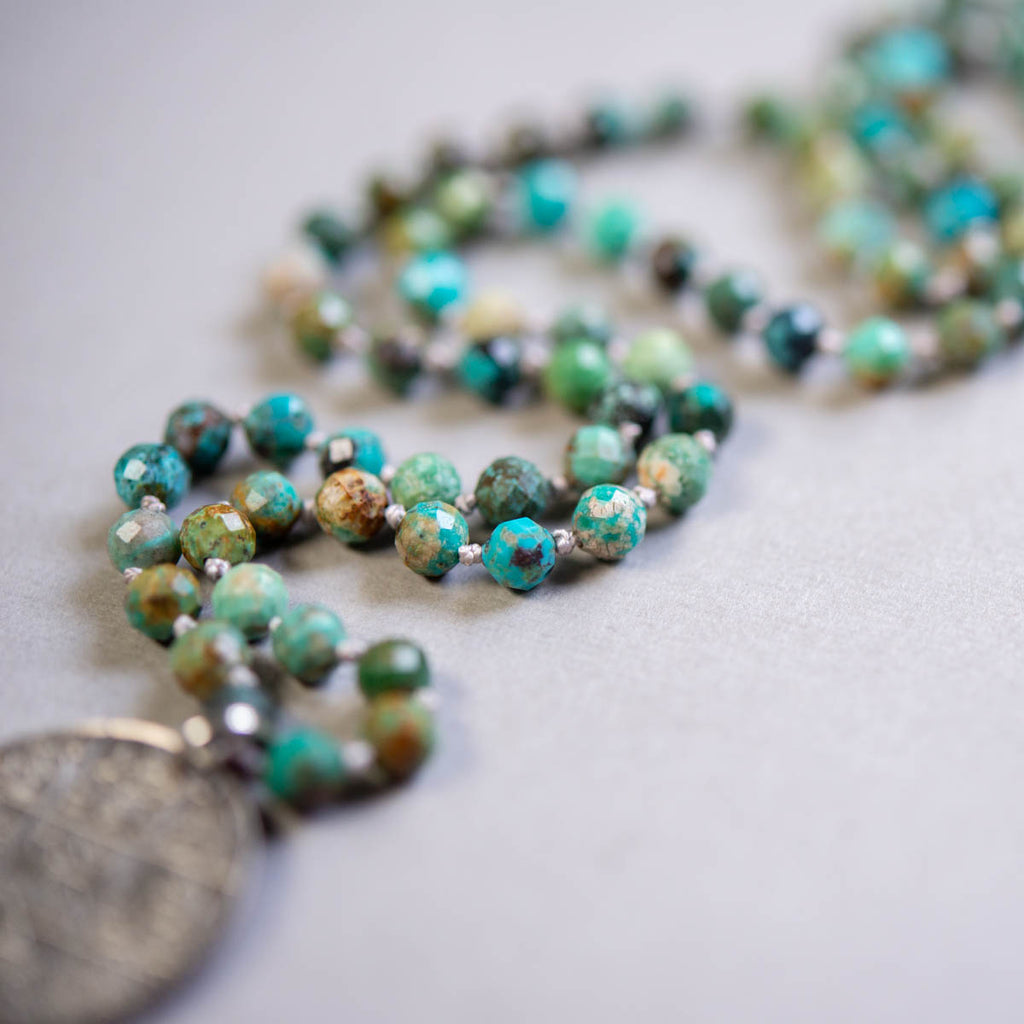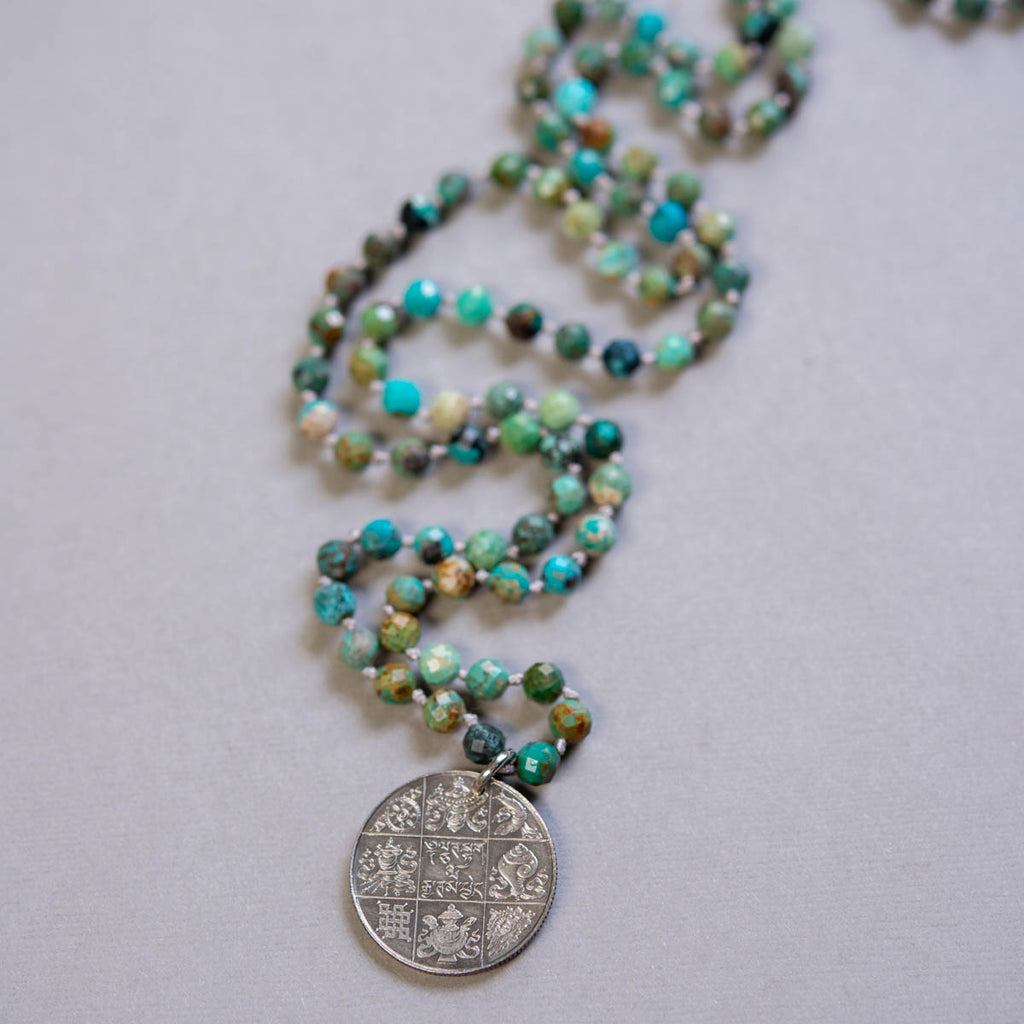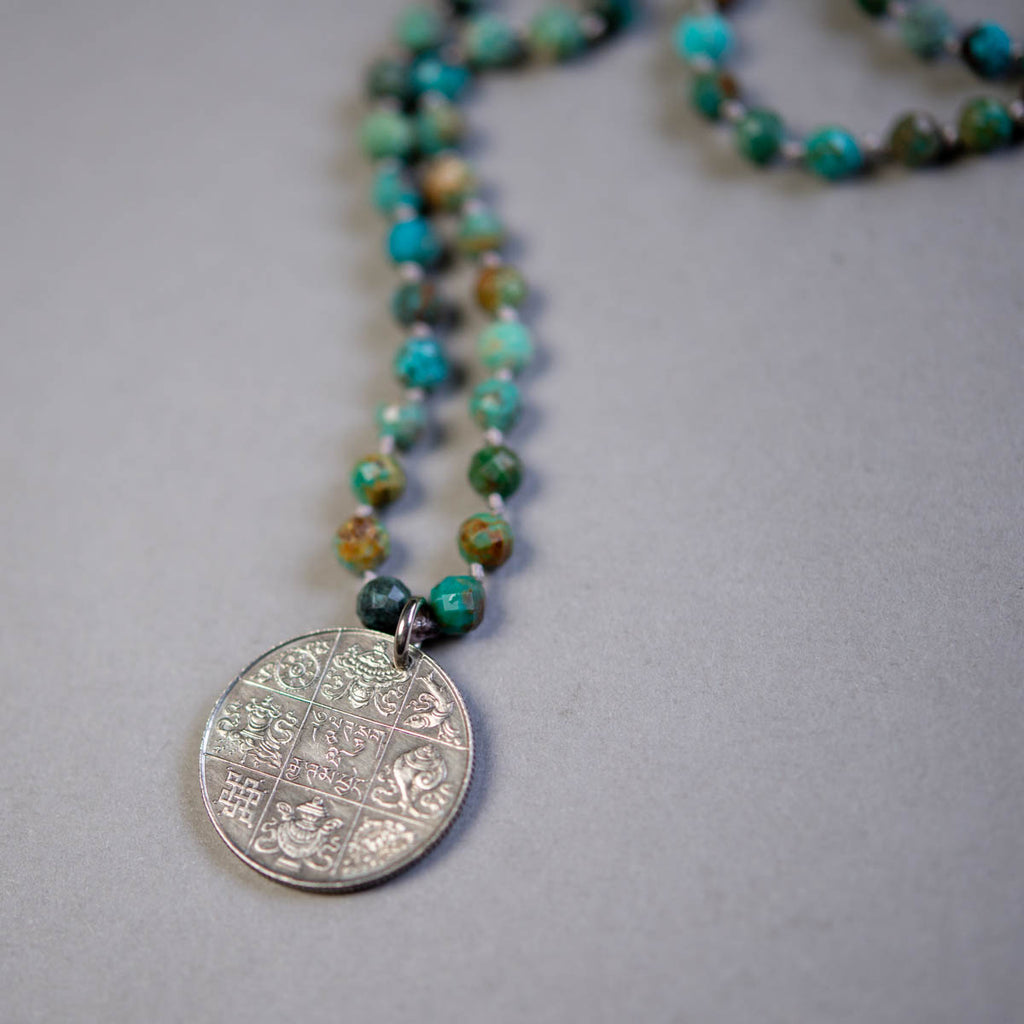 $ 165.00
$ 0.00
Turquoise Mala Necklace
Each bead represents a breath, a repeated mantra, a thought you want to keep.  Use this necklace to enhance your meditation, to calm you through the day or to impart the stones properties.
Turquoise is especially, is known for its positive healing energy, an aid in mental functions, communications and expression and as a protector. If you were wearing  turquoise and you notice a crack in your stone, the Native Americans would say "the stone took it", meaning the stone took the blow that you would have received.
Turquoise is perhaps the oldest stone in man's history, the talisman of kings, shamans, and warriors. In color psychology, turquoise controls and heals the emotions creating emotional balance and stability.
Product Details:
Length 28" plus coin.  Genuine turquoise, genuine coin from Bhutan. 
Necklace comes packaged with stone description in a muslin drawstring bag.