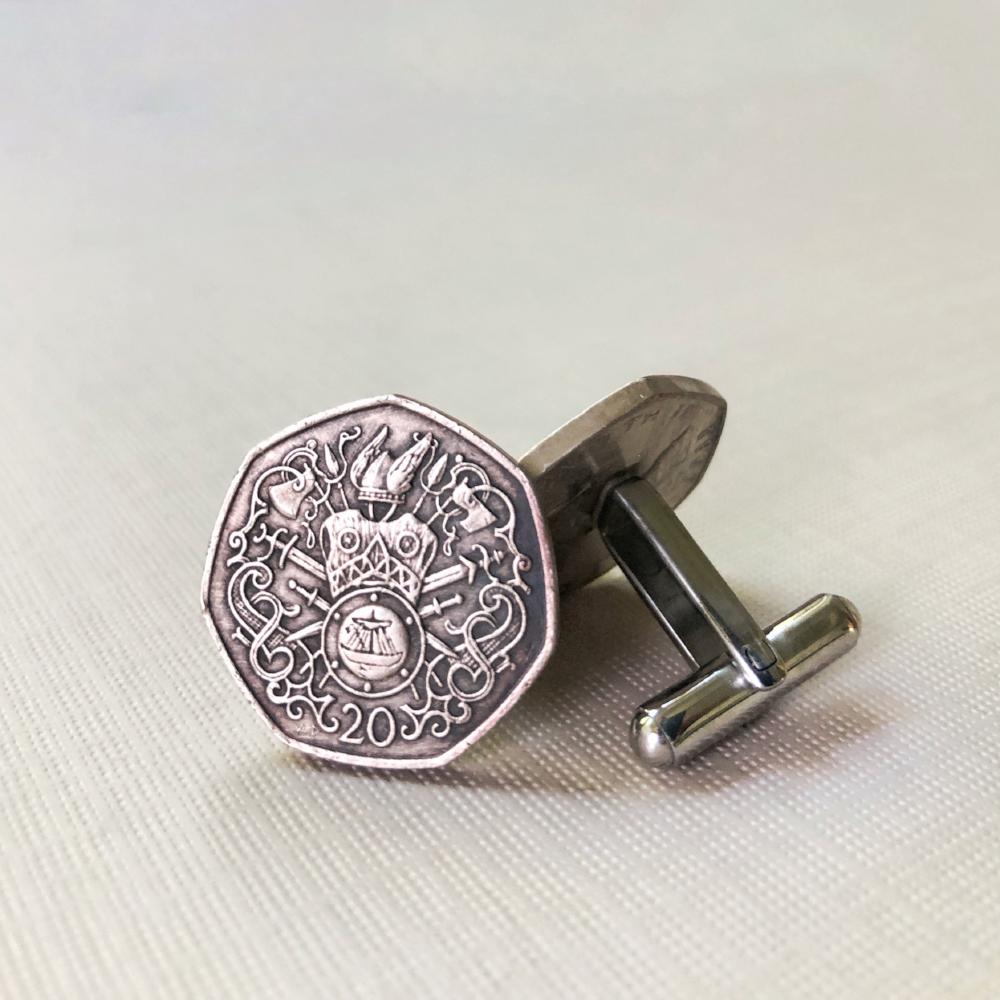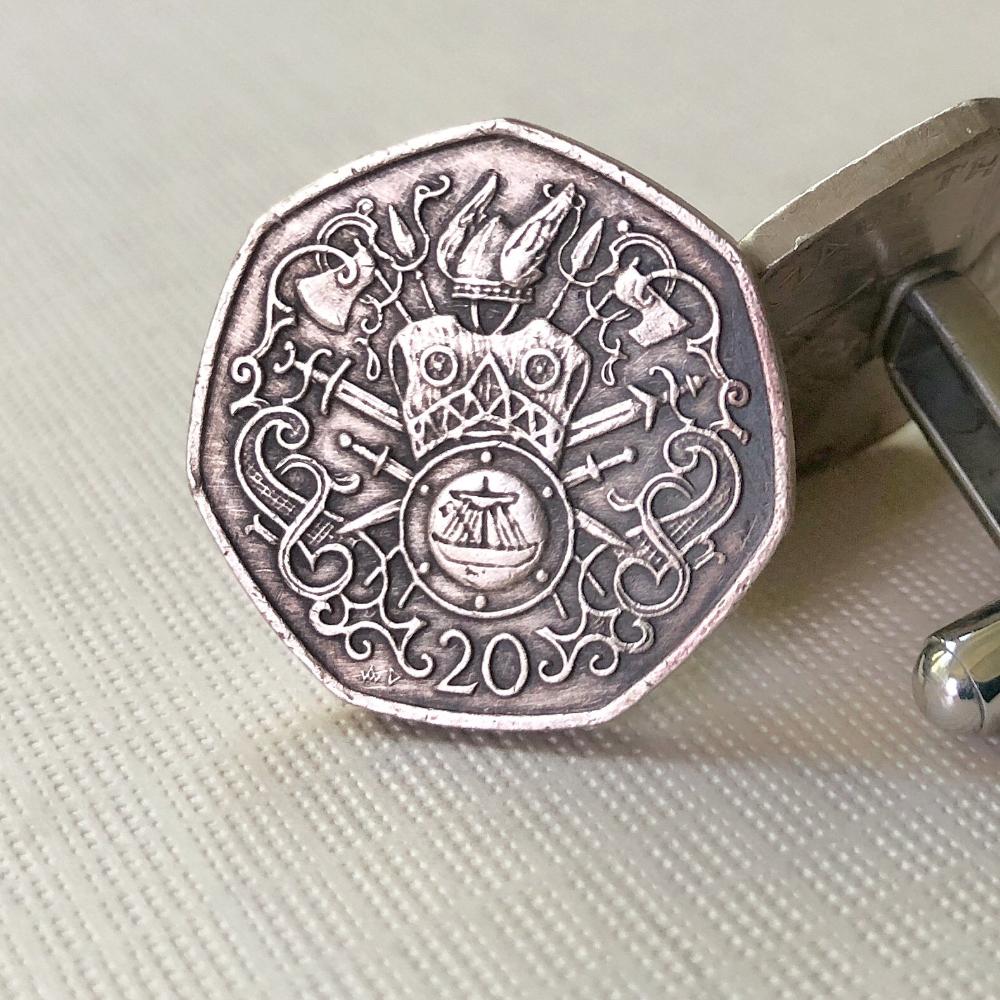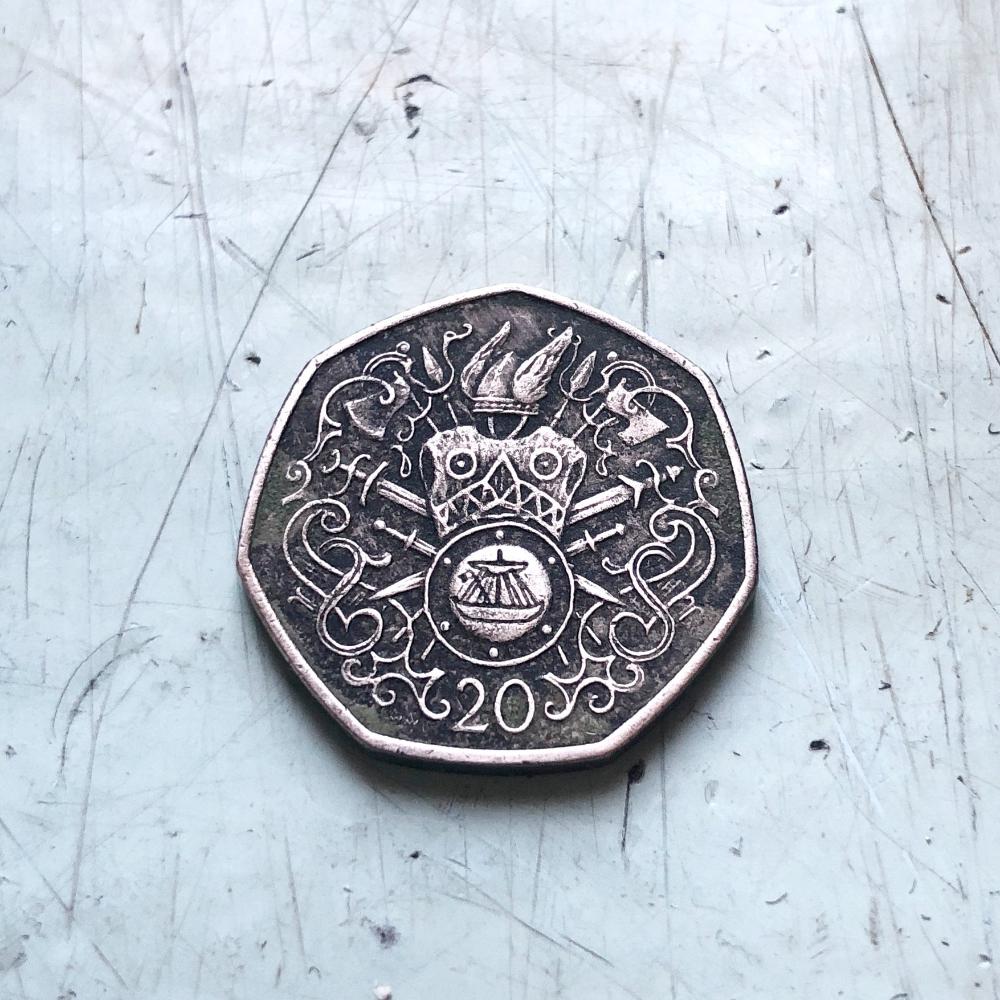 $ 60.00
$ 0.00
Viking Cufflinks
BE STRONG WHEN YOU ARE WEAK.
BE BRAVE WHEN YOU ARE SCARED.
BE HUMBLE WHEN YOU ARE VICTORIOUS.
-VIKING PROVERB
These silver coins from the Isle of Man feature a Viking longboat, a winged helmet, breast plate and an assortment of weapons including two crossed swords.  These coins are valuable and so beautiful. 
Why are Vikings on a coin from a British-owned island?:
Between about AD 800 and 815 the Vikings came to the Isle of Man chiefly for plunder; between about 850 and 990, when they settled there, the island fell under the rule of the Scandinavian Kings of Dublin; and between 990 and 1079, it became subject to the powerful Earls of Orkney.  
Product details:
Genuine Isle of Man coins and sterling silver fixed cufflink hardware.
Cufflinks come packaged with the above quote in a wooden storage box.