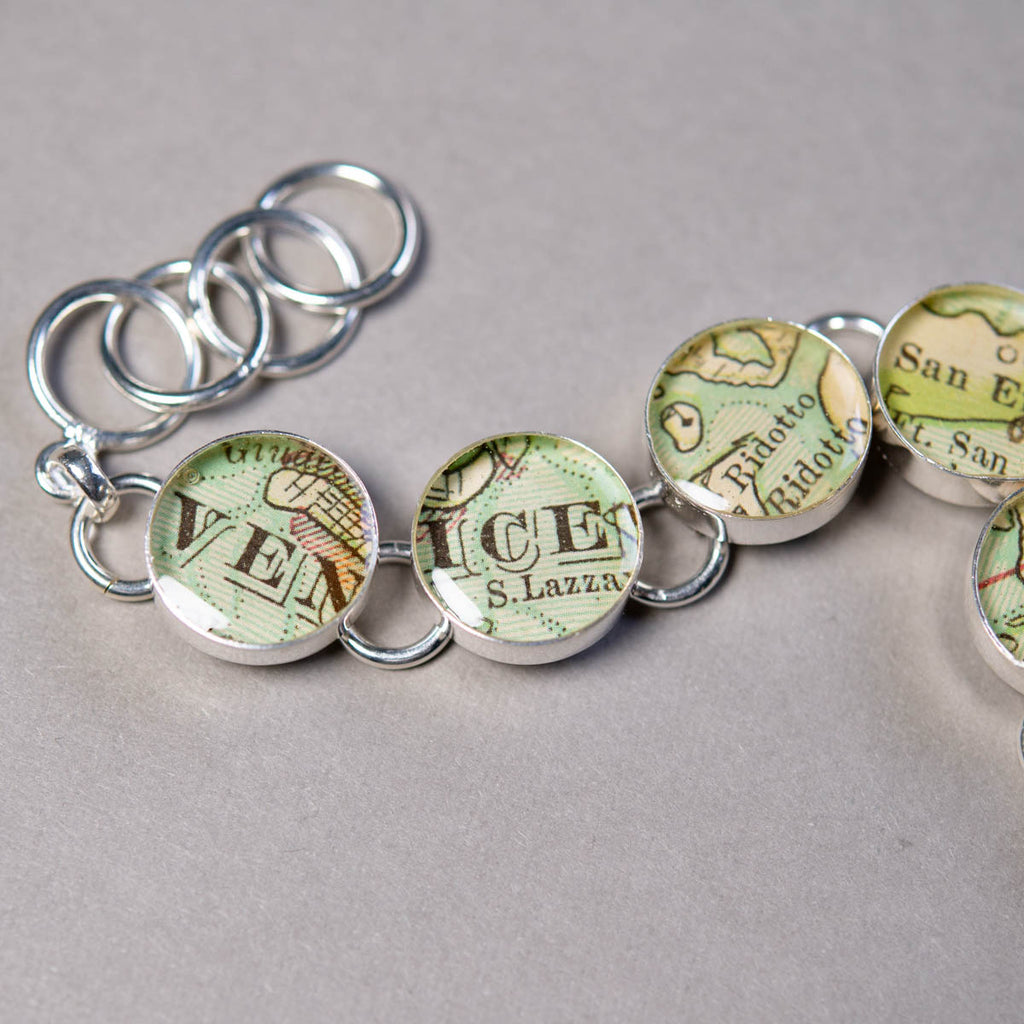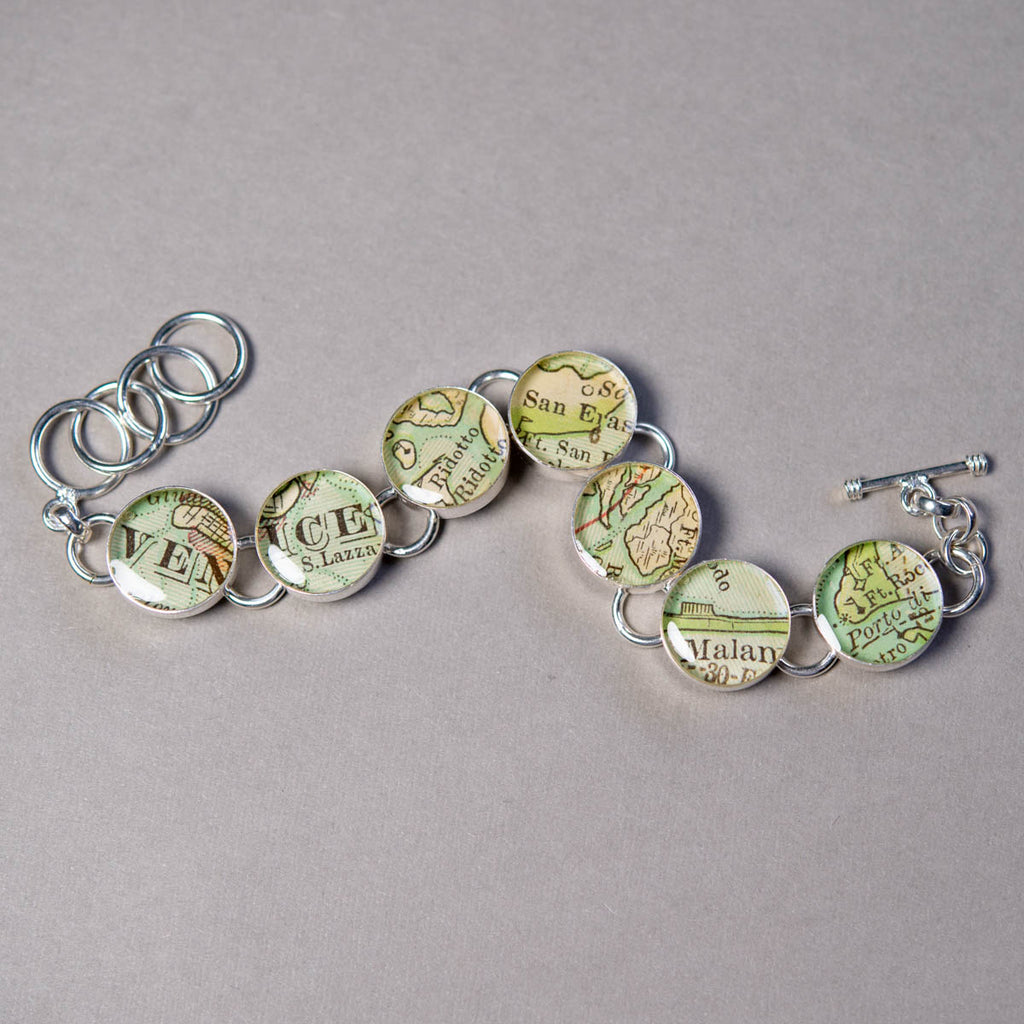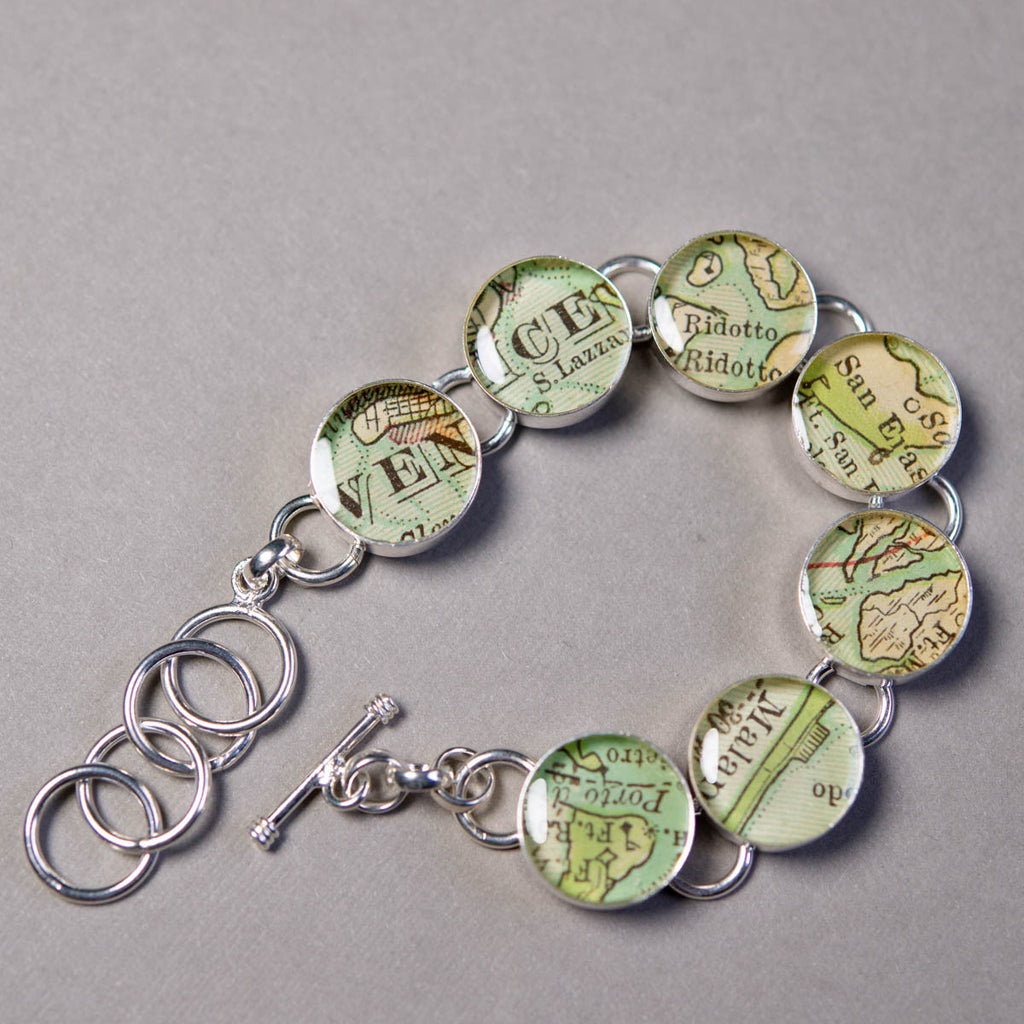 $ 50.00
$ 0.00
Vintage Map Bubble Bracelet (Venice edition)
"In the world through which I travel, I am endlessly creating myself."
Vintage maps cut into tiny circles and magnifed by a protective coating of resin.  Silver components have been oxidized for an aged patina.
Genuine world maps set in polished silver.  Resin coats and seals in the maps.  Bracelet is adjustable from 7.5" - 8.75". 
Bracelet comes packaged with the above quote in a muslin drawstring bag.