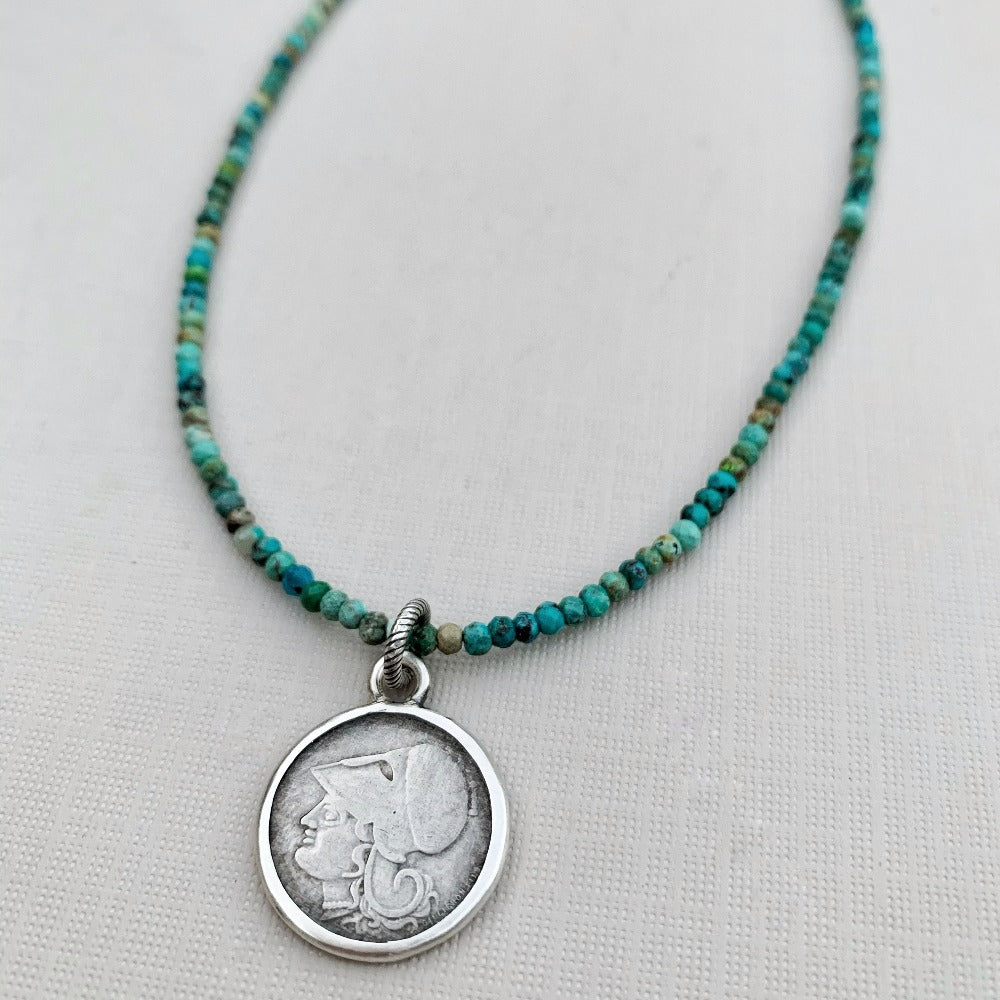 $ 90.00
$ 0.00
Warrior Necklace
Courage, above all things, is the first quality of a warrior.    
Athena, the Greek goddess of war symbolizes the fight in each of us to overcome the trials of our lives.  Wearing this necklace will remind us that we may not feel up to the challenges we face, but that
we will overcome
.  No matter the odds.
Product details:
Made with an authentic Greek coin featuring Athena in her battle helmet.  Coin is set in a handmade sterling sliver bezel.  Necklace is genuine turquoise beads hand-strung and 18" long. 
Necklace comes packaged with the above quote in a muslin drawstring bag.