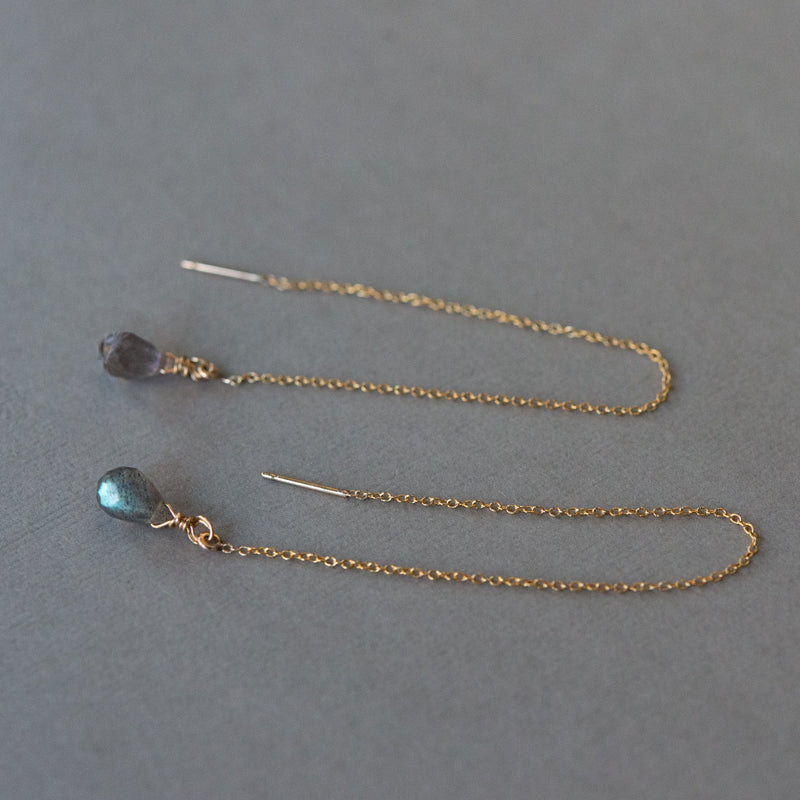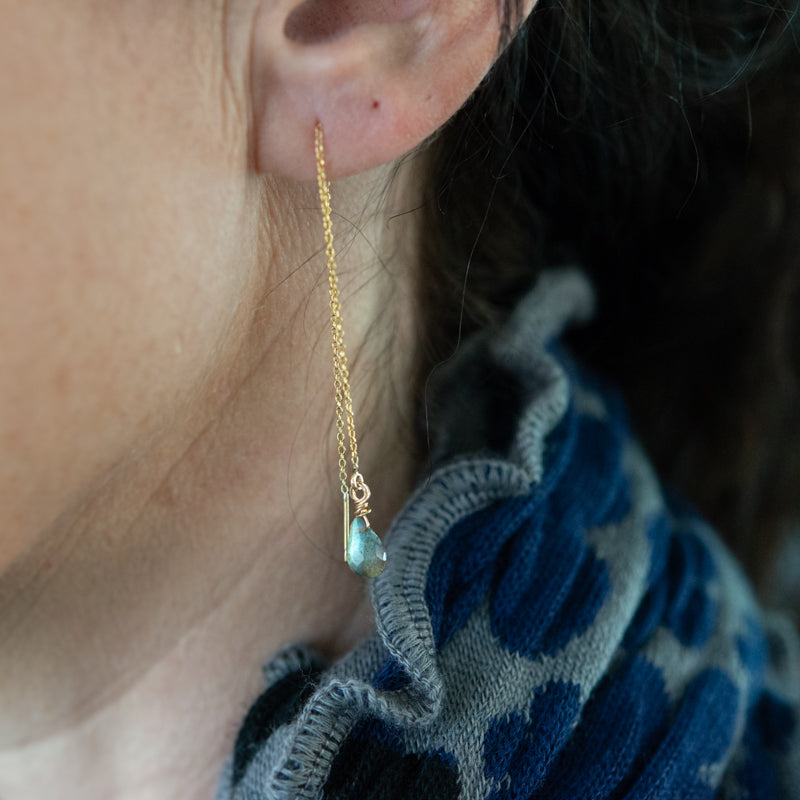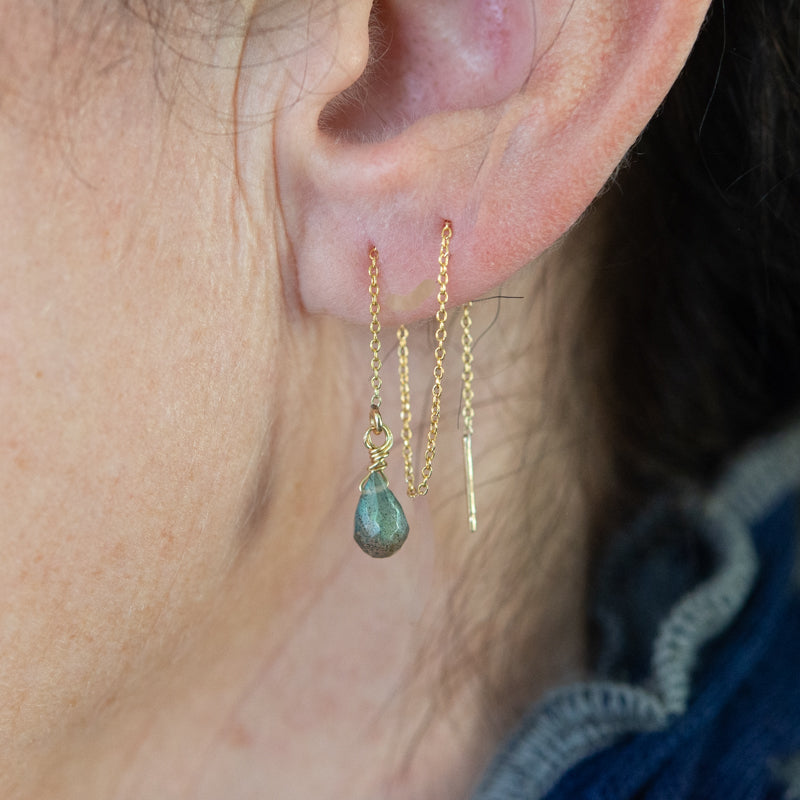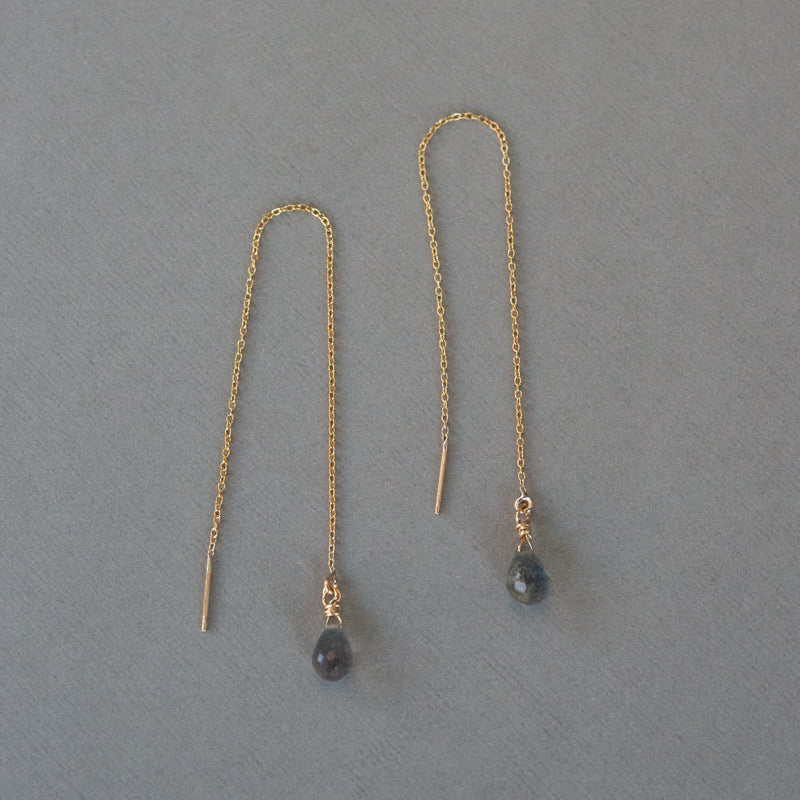 $ 50.00
$ 0.00
Labradorite & Gold Threader Earrings
"THERE IS A VOICE THAT DOESN'T USE WORDS.  LISTEN."
These earrings are all about connecting with and trusting your intuition.  Labradorite is a stone that is said to awaken one's own inner awareness.  
Product details:
Dainty labradorite briolettes, 14k goldfill ear threaders, 14k goldfill hand-wrapping, approx 2.5" long.
Earrings come packaged with the above quote in a muslin drawstring bag.