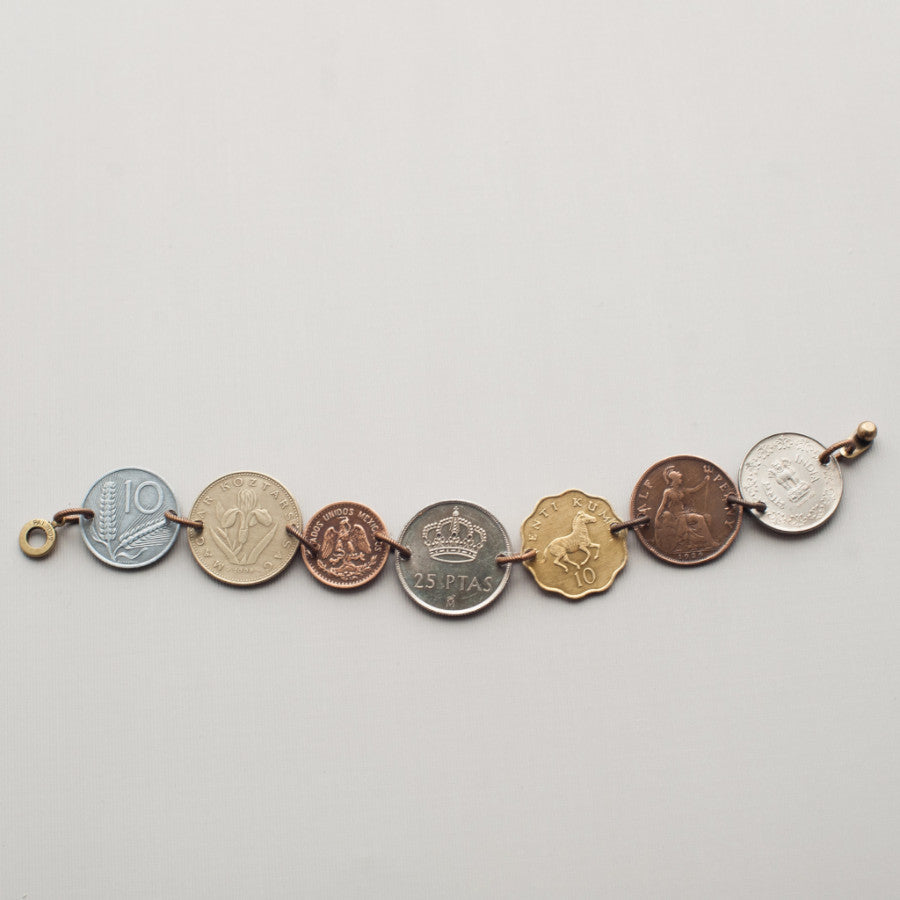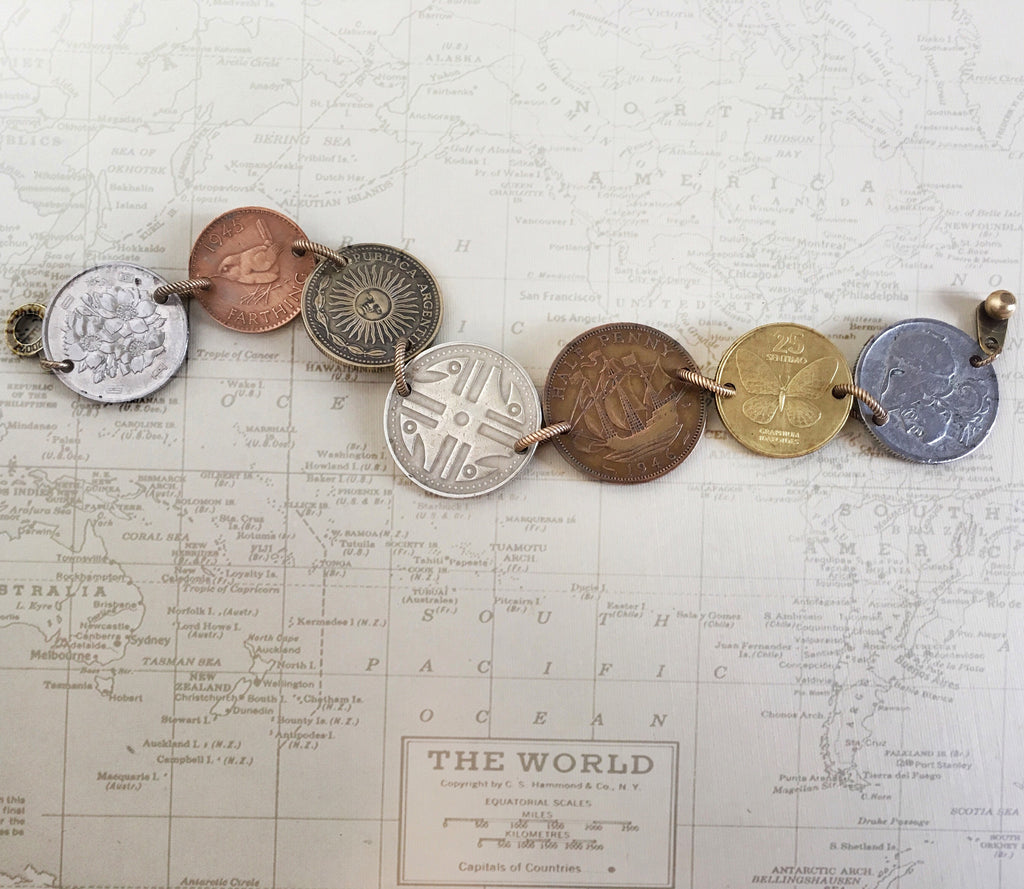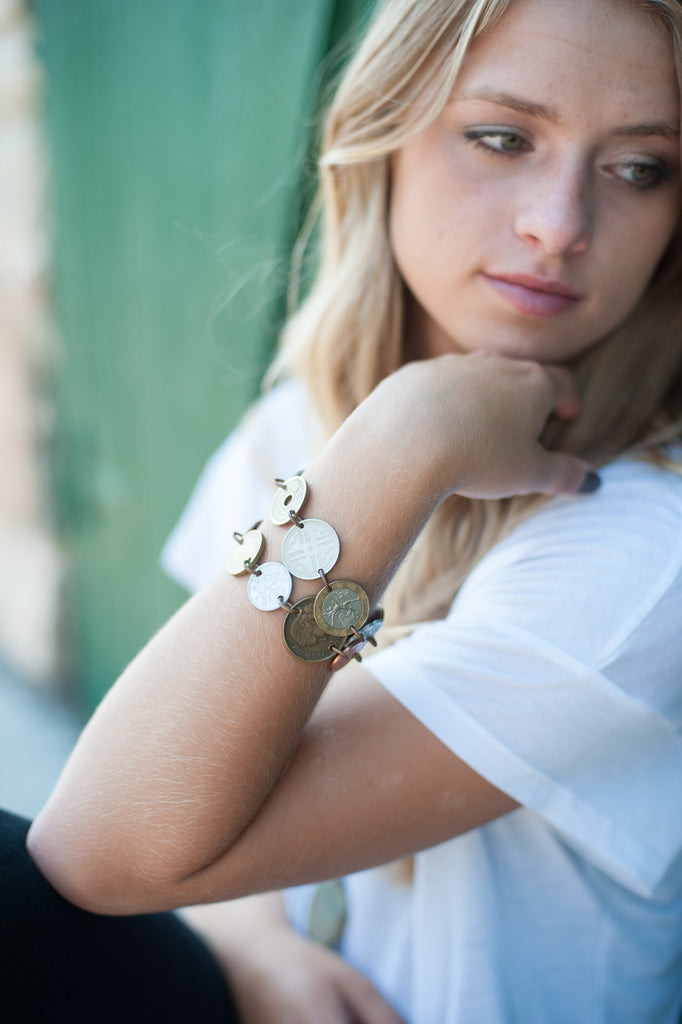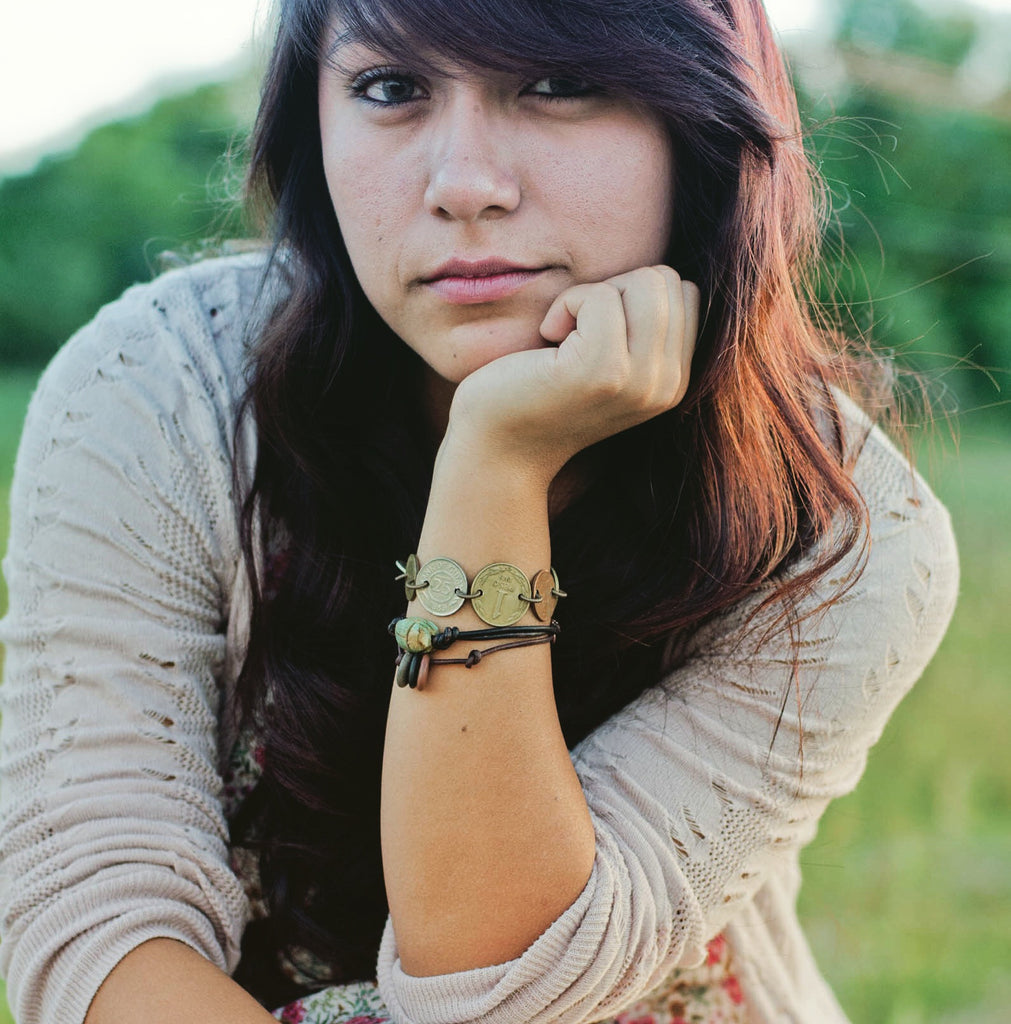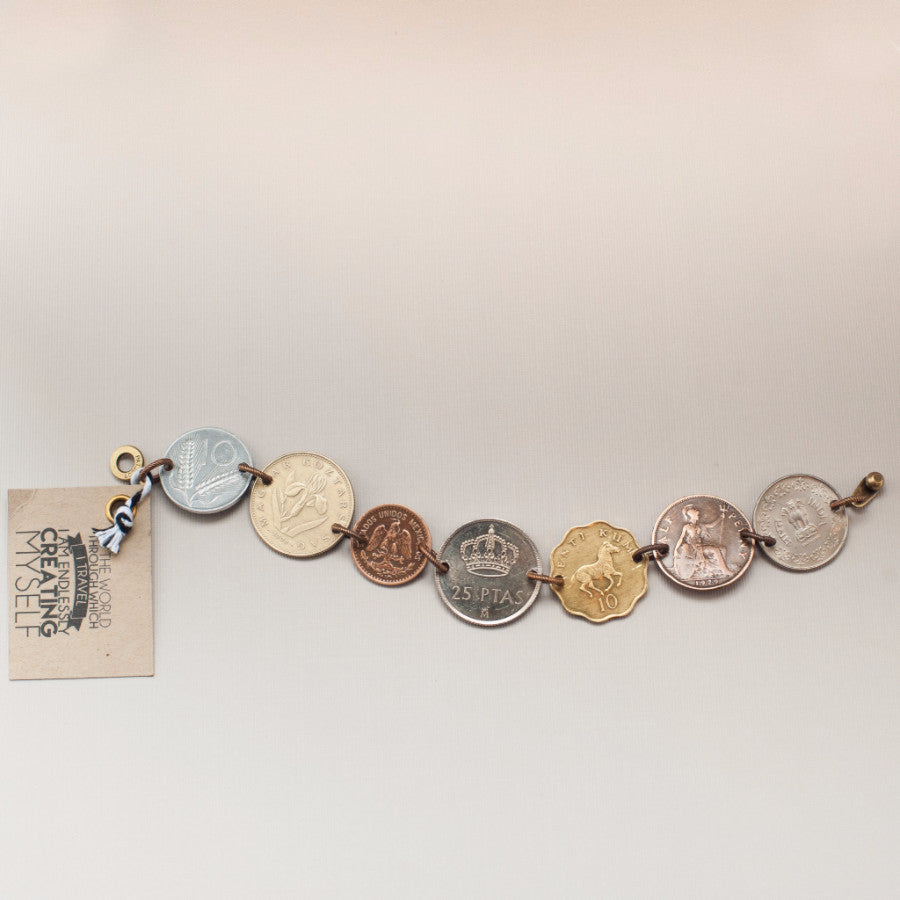 $ 40.00
$ 40.00
Traveling Coins Bracelet
"In the world through which I travel, I am endlessly creating myself."
A collection of 7 coins from around the world.  Each bracelet contains 7 themed coins.  All genuine, all different imagery in the specific theme. 
SEA LIFE features turtles, fish, crabs, starfish, etc. 
FLORAL features various flower coins. 
OPTIMISM features coins with images that represent hope such as a lighthouse, a sunrise, butterfly, planting of a young oak tree, etc.
Such a fun, conversation piece!  A perfect gift for a world traveler or anyone who wishes they could travel the world.  
Product details:
Length varies slightly because every coin is a different size but they are all right around 7.5-8".  Clasp is a super-strong ball and socket closure that will never fall off.  
Bracelet comes packaged with the above quote in a muslin drawstring bag.