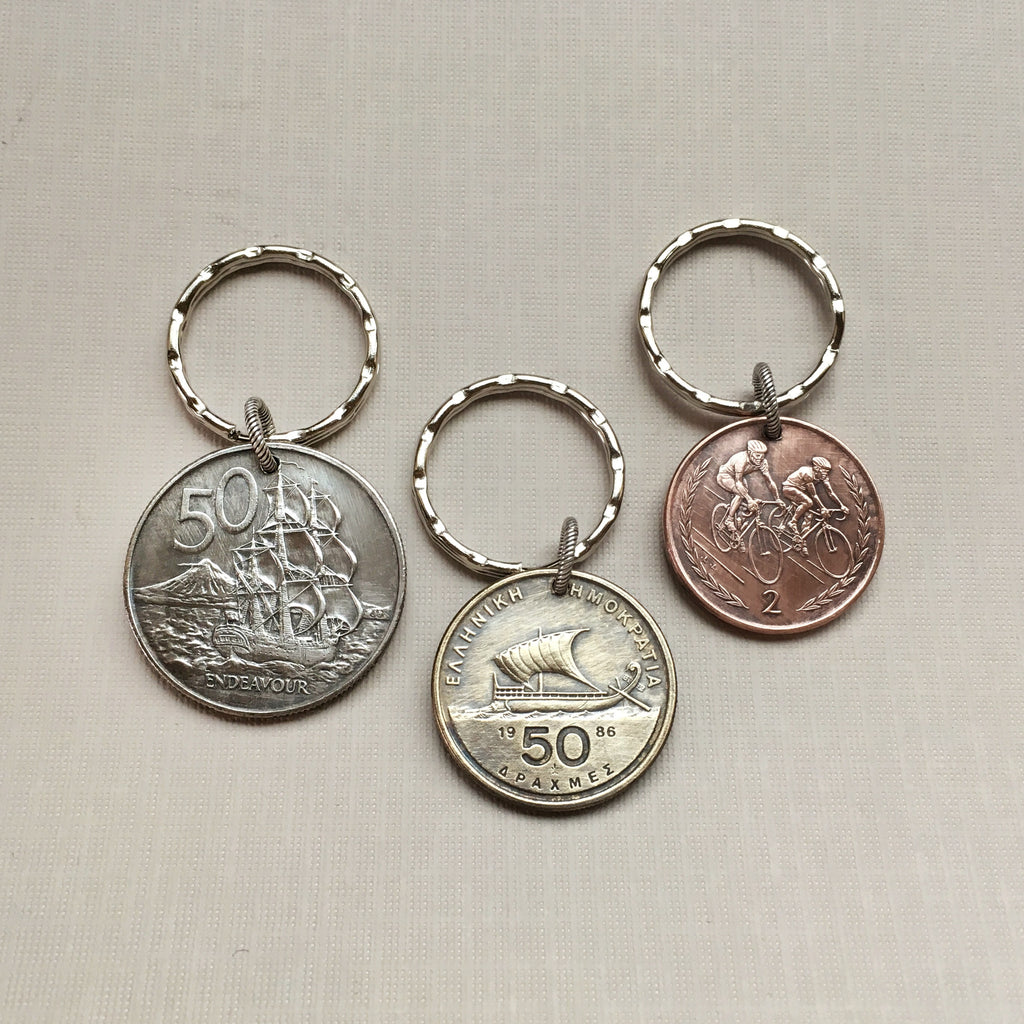 $ 15.00
$ 0.00
Coin Key Ring
"DO NOT FOLLOW WHERE THE PATH MAY LEAD. GO INSTEAD WHERE THERE IS NO PATH AND LEAVE A TRAIL"  
-RALPH WALDO EMERSON
Key rings made with genuine vintage coins from all over the world.  
These coins have been circulated.  If they could talk, what stories would they tell?!?!
This is a sampling of some favorite coins (left to right: New Zealand, Greece, Isle of Man)  but if you are looking for a coin with a certain image or from a country you've visited or lived in, please email me!  
Chances are, I have the perfect coin for you.  
kelly@kellyannie.com
Product details:
Genuine coins are drilled and affixed with heavy gauge ring to key ring.  Coin sizes vary.
Key rings come packaged with the above quote in a muslin drawstring bag. 
Add key ring to your shopping cart and during checkout, leave a note in the special instructions box about the country you want your coin to be from.