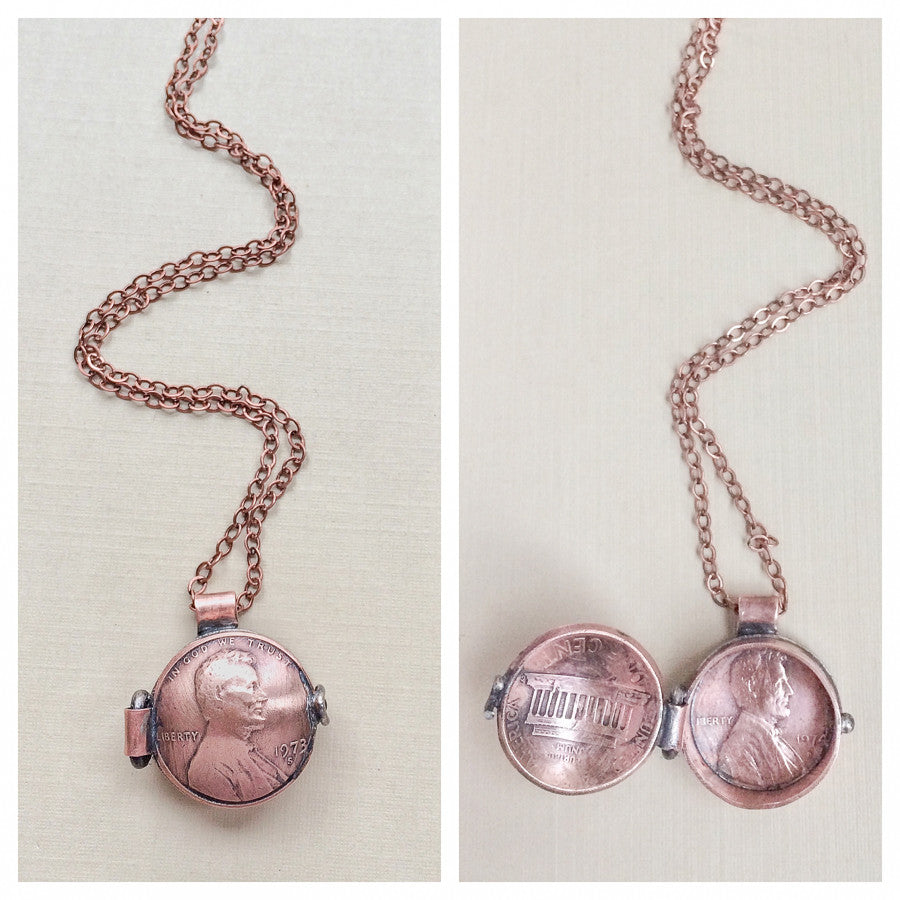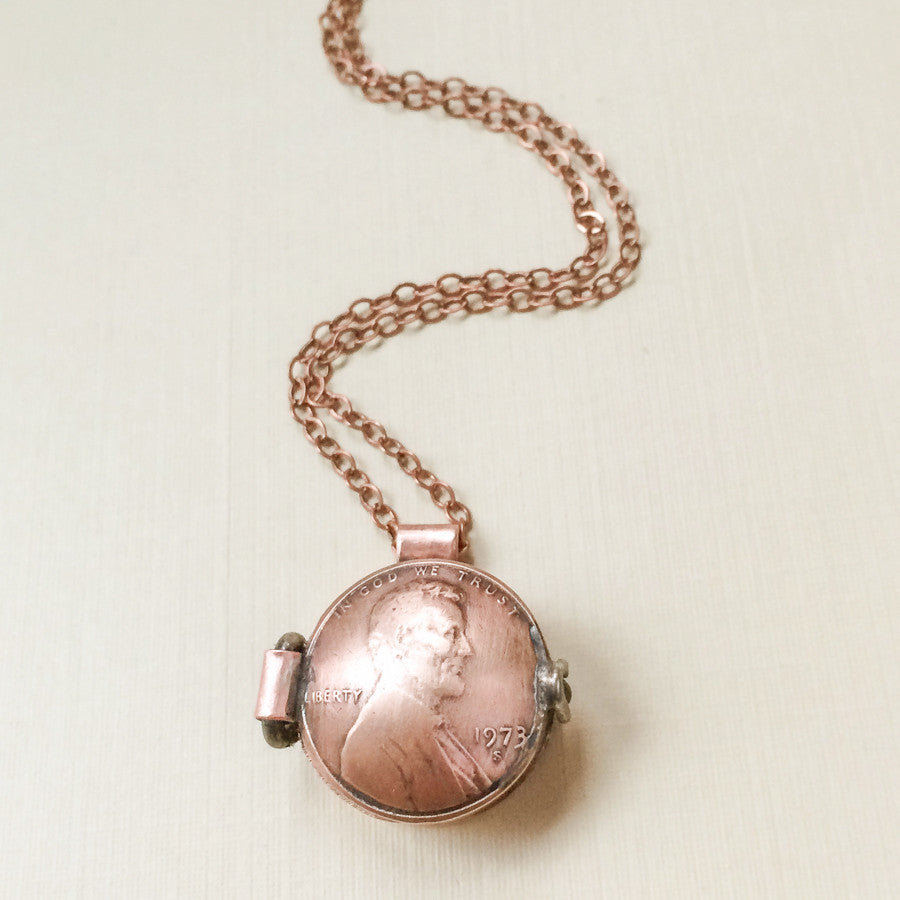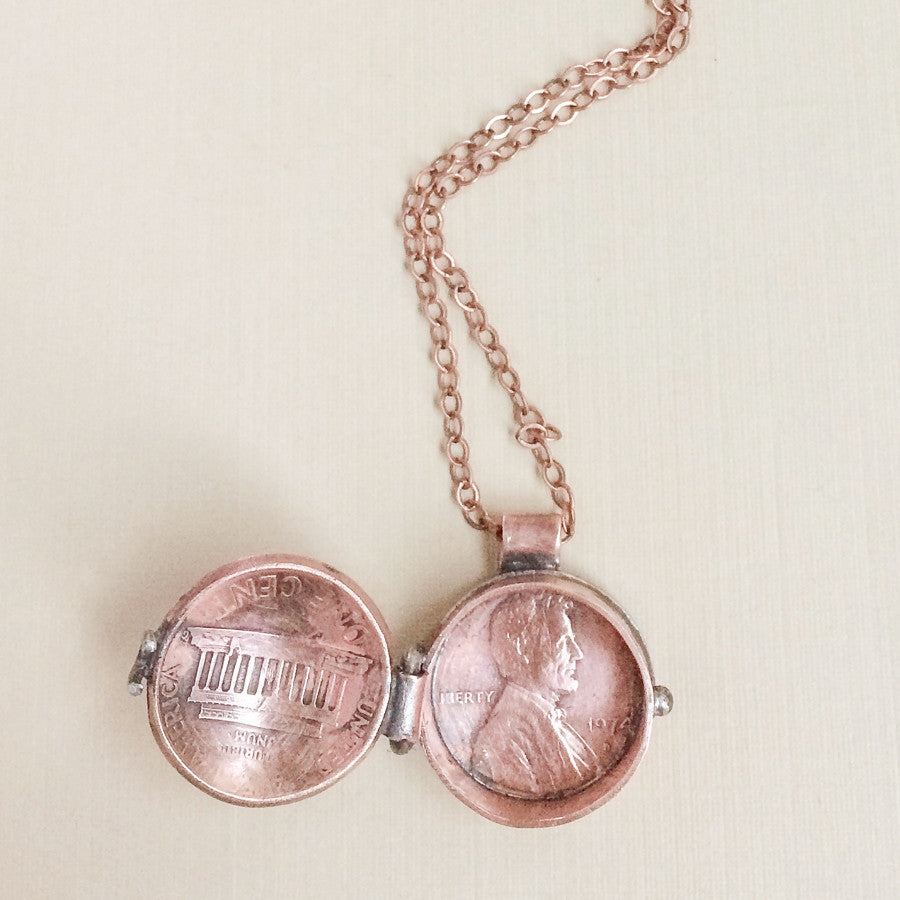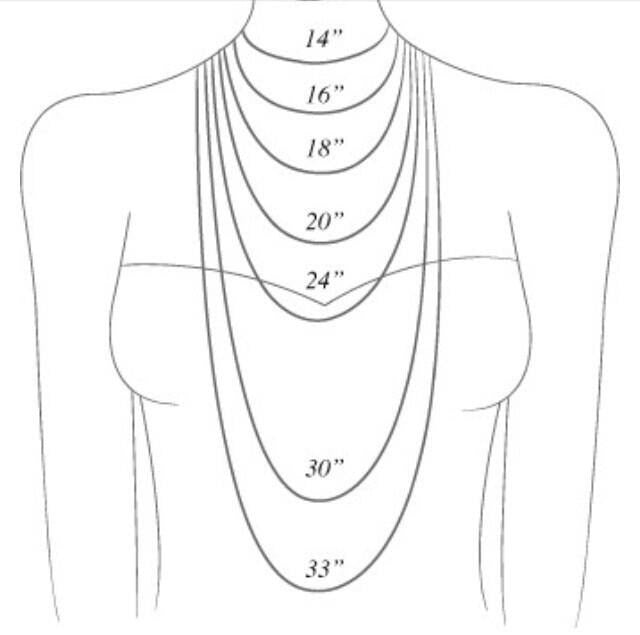 $ 145.00
$ 0.00
My Two Cents Locket
Here are my two cents.
A little play on words... get it?
Entirely hand made from genuine copper pennies, this locket is a special piece.  It's a small vessel that can hold a tiny object.  Oxidized to bring out the beautiful detail in the coin and hand polished.   
24" antique copper chain, authentic pennies, handmade copper clasp, hinge and bail.
This necklace comes packaged with the above quote in a muslin drawstring bag. 
Watch the process of these lockets being made!