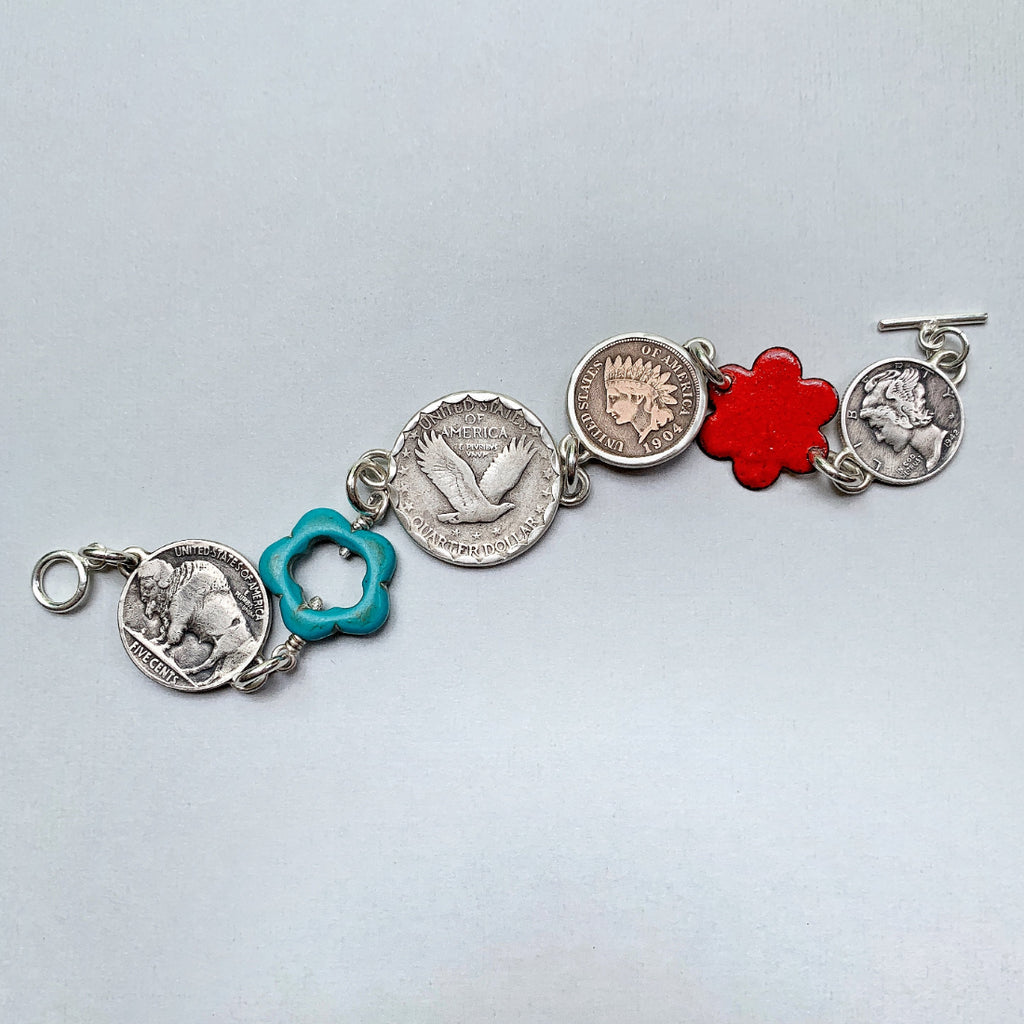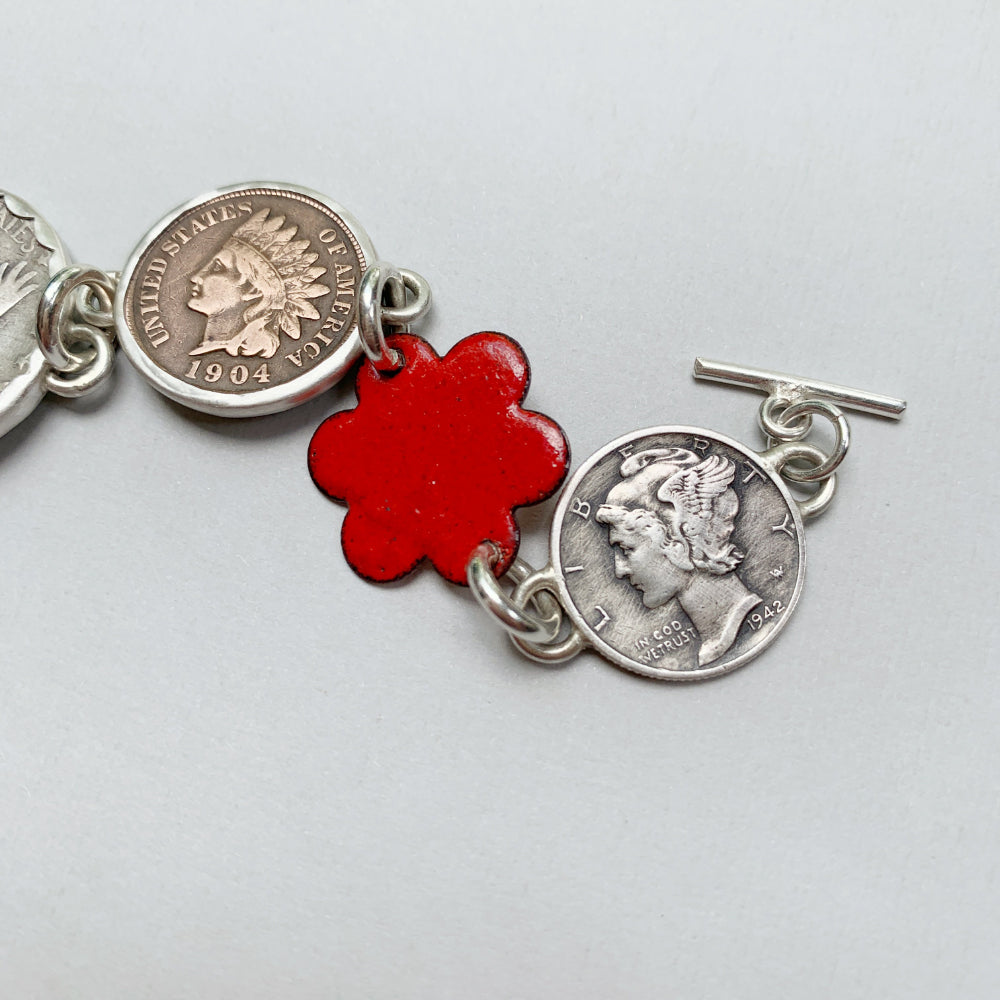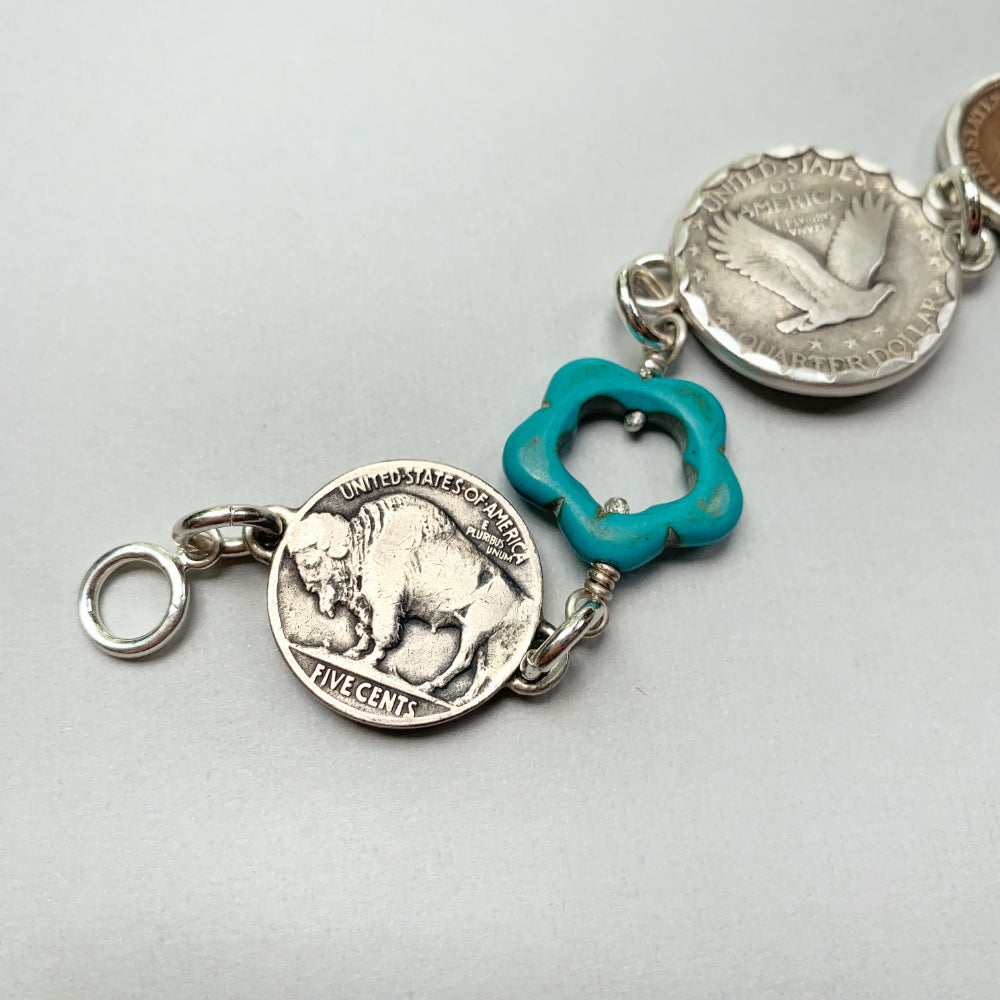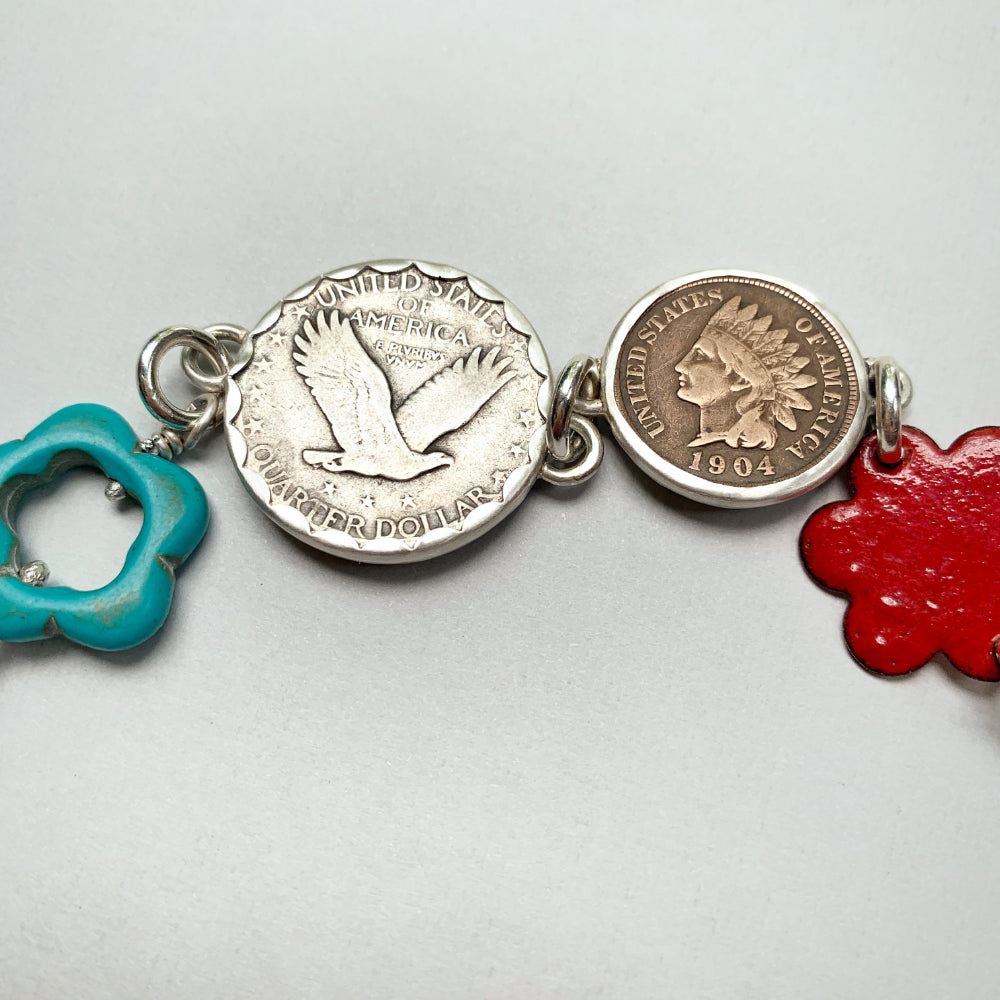 $ 160.00
$ 0.00
Americana Bracelet
"America is another name for opportunity." -Ralph Waldo Emerson
Full of American symbolism, this bracelet features all genuine coins.  The buffalo nickel is a symbol of strength in the American West.  The liberty dime features lady liberty wearing a winged cap, & the standing liberty quarter features an American eagle in flight, both representing freedom.  The indian cent depicts the growth of our nation.   
Product details:
Sterling silver chain, turquoise, enameled copper, genuine coins, all handmade.   Length is 7.75" with a toggle clasp.
Bracelet comes packaged with the above quote in a muslin drawstring bag.