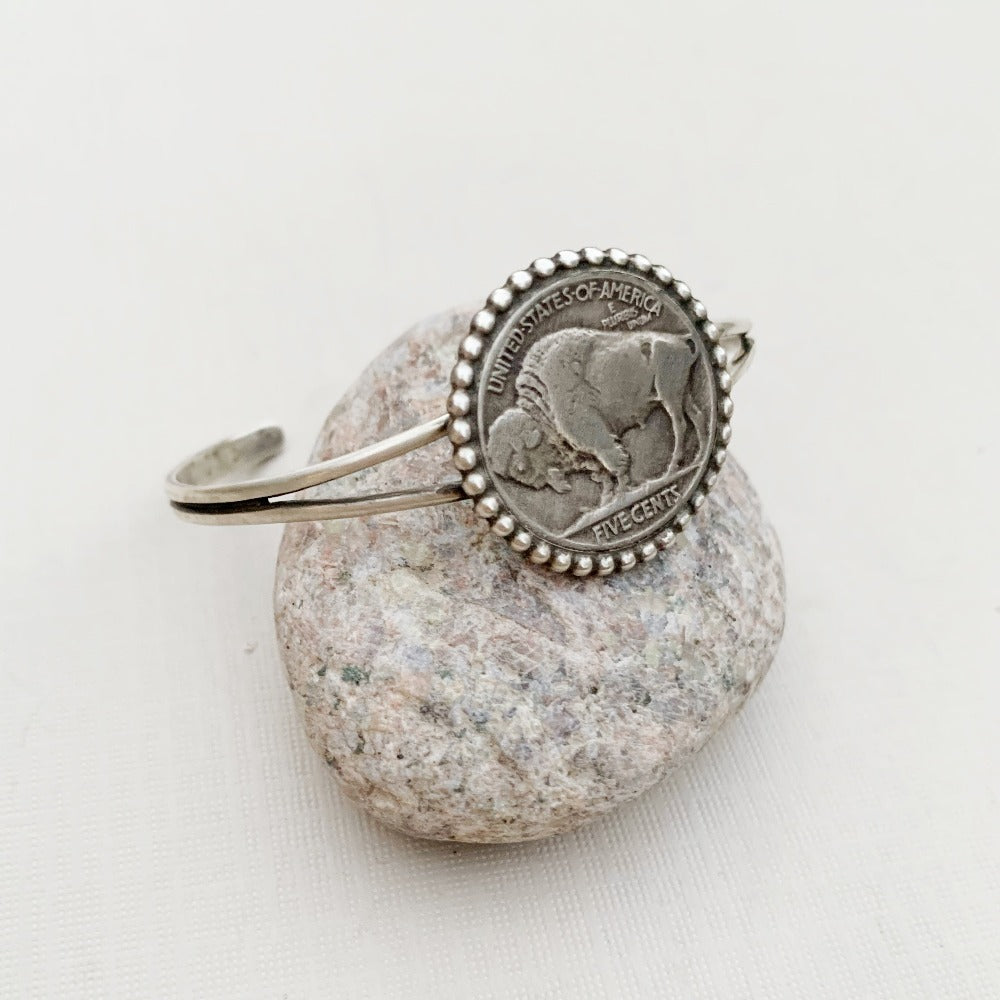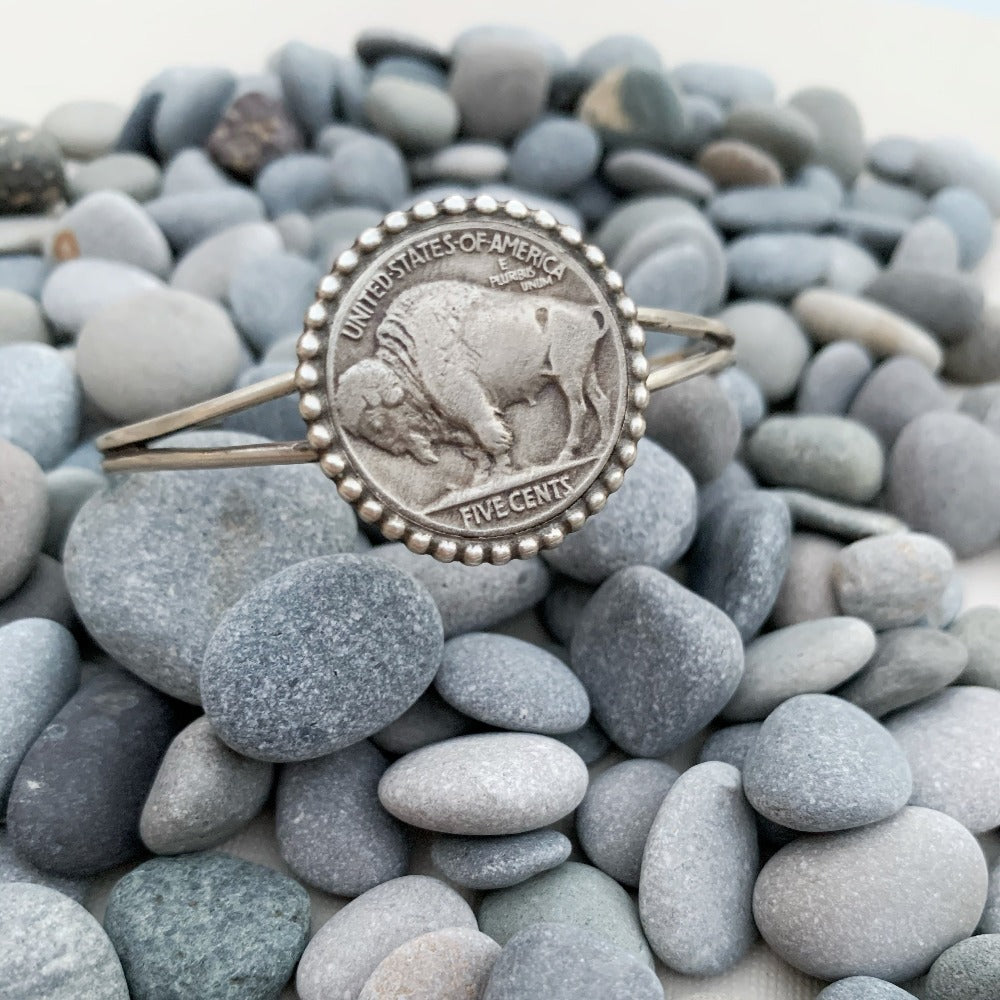 $ 60.00
$ 0.00
Buffalo Nickel Cuff
Be the buffalo; charge the storm.  
A buffalo, when faced with a storm runs into it rather than away.  It knows instinctively this is the way to get through it quicker and that they are strong enough to weather the storm. 
Product details:
Genuine U.S. Buffalo Nickel, sterling silver beaded coin frame & sterling silver adjustable cuff.  Coin w/edging measures 1" in diameter.
Bracelet comes packaged with the above quote in a muslin drawstring bag.